James T. Scott, a black man, was lynched on a bridge near MU's campus in 1923. Another black man, Lloyd Gaines, was denied admission to MU in 1936. His case eventually reached the U.S. Supreme Court. Lucile Bluford was a black journalist from Kansas City who applied to the Missouri School of Journalism six times and was rejected. She later became a Missouri Honor Medalist. 
These stories are from the Columbia Missourian's continuing coverage of people and events that have had an impact on the racial climate at MU throughout the years. And there are more ... (Click on a name to read more.)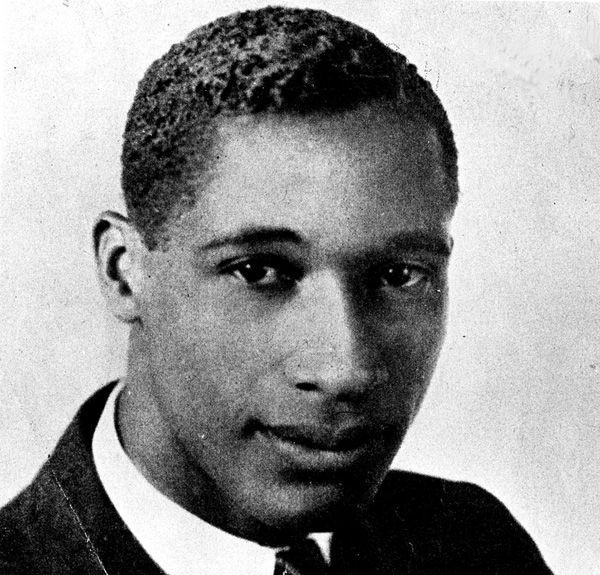 An influential player in the fight against segregation at MU, Lloyd Gaines was rejected from MU's Law School on the basis of racial discrimination in 1935. His case reached the U.S. Supreme Court, laying the groundwork for the reconsideration of the "separate but equal" decision in Plessy v. Ferguson. Missouri was asked to either admit Gaines or provide an equal law school for black students.
A law school for black students was established, and the first class of students arrived in 1939. That March, Gaines disappeared, and friends and family never heard from him again.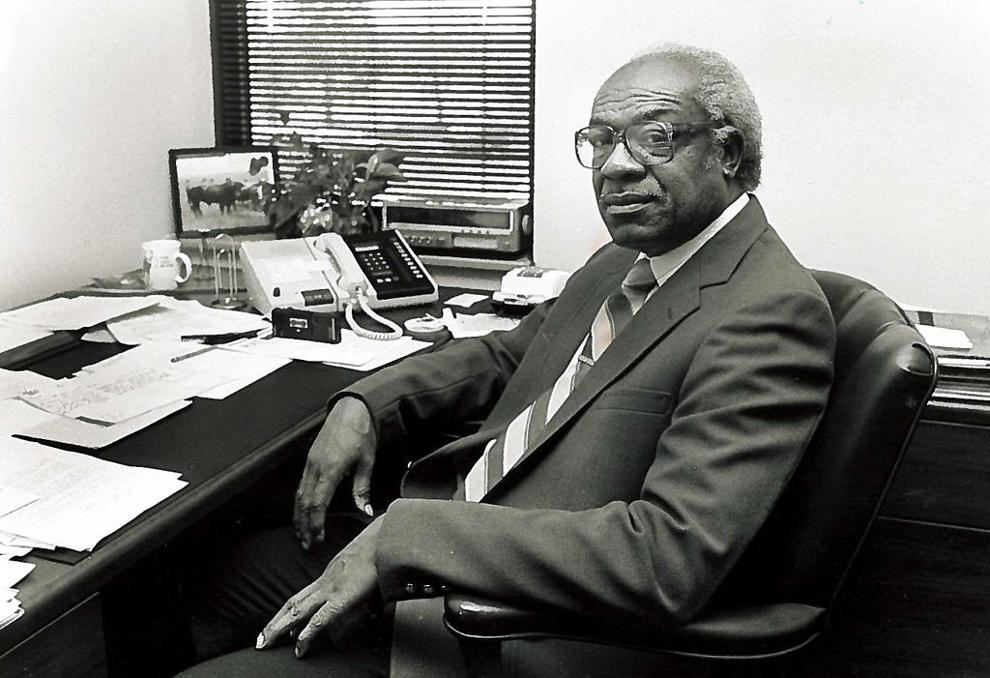 Arvarh Strickland was a force for change in his time at MU from 1969* to 1996. He was the first black professor at MU and advocated that the university hire more minorities. The Legion of Black Collegians, the Missouri Students Association and the Residence Halls Association voted to rename a building after Strickland in 2007.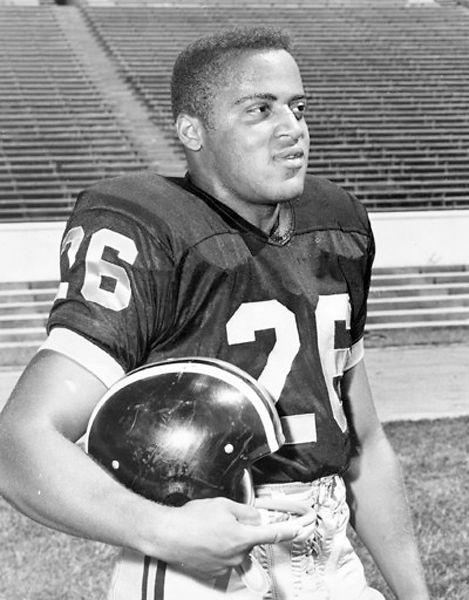 Melvin G. West and Norris Stevenson were the first African-American men to play on the Missouri football team. West and Stevenson faced discrimination in their time spent with the team, especially on the road. A $25,000 scholarship was made in Stevenson's name, but West's story has nearly been erased.
James K. Rollins, also known as "father of the University of Missouri," was one of Boone County's largest slave owners. When MU was founded, it accepted donations from slave owners and exploited slaves.
"We are a lot farther along than in past years," said then-Deputy Chancellor Mike Middleton.
MU first allowed black students in 1950, and as of 2014, has more than 2,000 black students. In 2008, Clay Mering, the great-great-grandson of Rollins, created the James S. Rollins Slavery Atonement Endowment to fund research in the Black Studies Department at MU.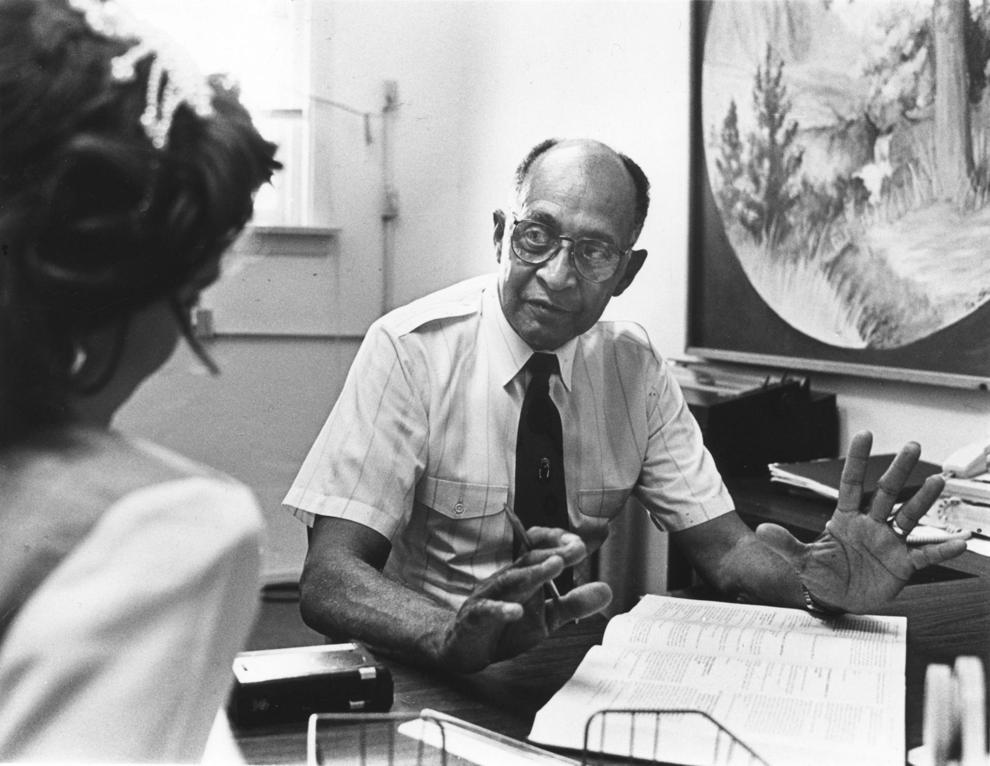 Eliot Battle and his wife, Muriel, worked as a team to help integrate Columbia Public Schools. He received an honorary law degree from MU in 2009, and he emphasized the importance of diversity in the Columbia community.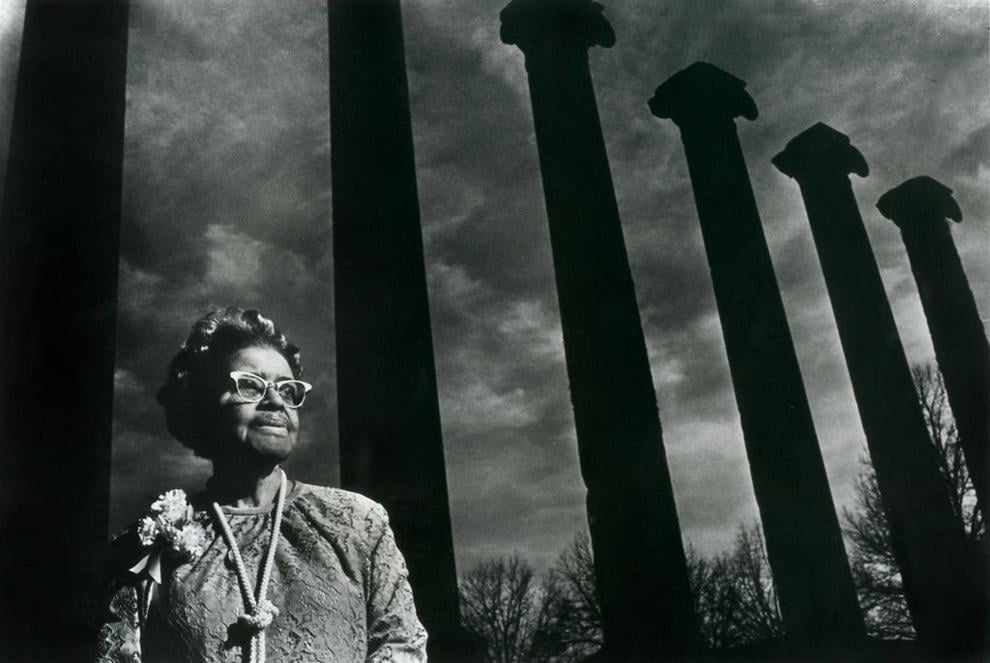 Lucile Bluford was was an African-American publisher and editor for Kansas City's black newspaper, The Call. She was initially accepted to MU when she applied to the graduate journalism program in 1939 for the first time. However, when the administration discovered her race, she was denied admission. She attempted to enter MU six times, but was denied each time based on Missouri's Jim Crow laws. 
The School of Journalism later recognized her as a Missouri Honor Medalist, a lifetime achievement award, and MU later granted her an honorary doctorate with a degree in humanities to recognize her fight for justice as well as her accomplishments.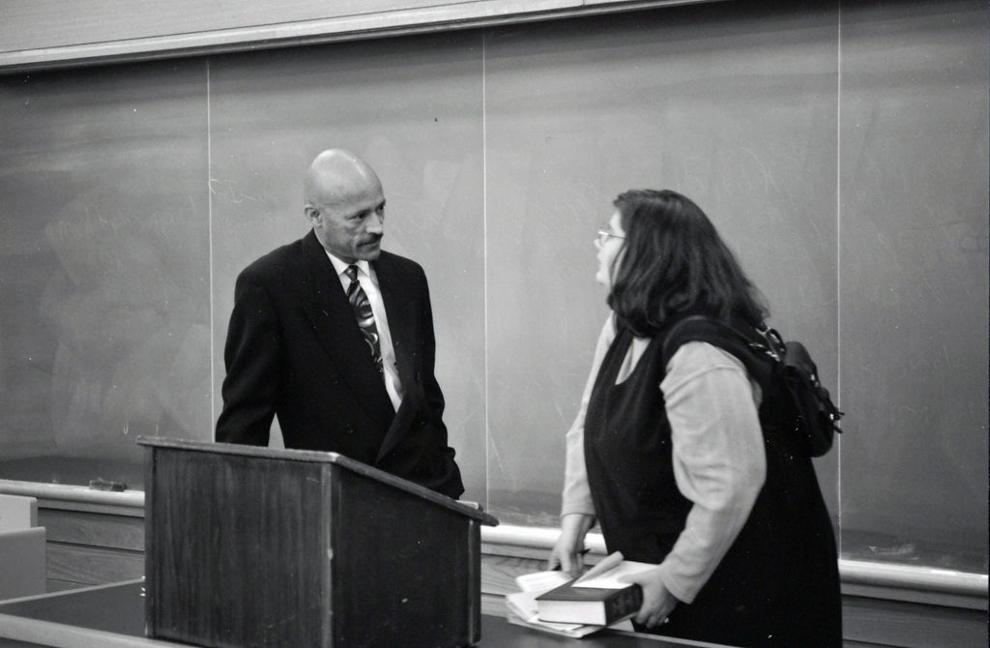 Michael Middleton began at MU in 1964, amid the Civil Rights Movement, as the first black student to enroll as a freshman and graduate from law school. He eventually returned to MU as the first black law professor and was later named deputy chancellor. As a former civil rights lawyer and a criminal law and employment discrimination professor, Middleton was an advocate for equality and rights for minorities at MU. Middleton, who retired Aug. 31, was named interim UM System president on Thursday.
In 1923, James T. Scott was arrested for allegedly assaulting an MU professor's 14-year-old daughter. While Scott was in prison, a mob forcibly entered and removed him from his cell and hanged him from a bridge near Stewart and Providence. His story has been a symbol of the history of racial hate in Boone County.
In 2011, the James T. Scott Monument Committee worked to celebrate his life and give him a voice by organizing a celebration and unveiling a headstone in his name. 
In 1987, a "shantytown" was on Francis Quadrangle. Students were protesting the apartheid policies of the white minority in power in South Africa and racism on the MU campus. That May, the Missourian ran a 12-page special report, "UMC Racism: The Silence Ends."
"Five years ago, UMC officials implemented a plan designed to eliminate racism on campus. It wasn't by choice — in 1981, the federal Office of Civil Rights ordered the university to desegregate or lose all federal funding.
"But, despite government pressure, the number of black undergraduates has decreased from 715 in the first year of the plan to 606 this year."