A new documentary about former UM President Mike Middleton opens with footage from the 2015 protests on the MU campus.
The protests, which toppled a university president and chancellor, brought to a head the deep, painful racial tension on campus.
It fell to Middleton to right the ship, heal the wounds and push the university back on track.
As the film clearly reveals, the interim president understood completely what he was being asked to do. Even though he had retired, he accepted the challenge.
"We've got to understand an ugly, ugly history that permeates everything we do in our institutions in this country," Middleton says in the film.
"Once we get the truth on the table I think we're poised to reconcile those differences and move forward."
The documentary, "Only The Educated Are Free: The Journey of Michael A. Middleton," is being offered as a free premiere Friday. Produced by the MU Academic Support Center, it will be shown at 7 p.m. at the Missouri Theatre, 203 S. Ninth St.
The film chronicles Middleton's distinguished career, not only as interim UM System president, but also as a civil rights activist, attorney and law professor. Throughout, the film illustrates how mindful he was of the work that needed to be done.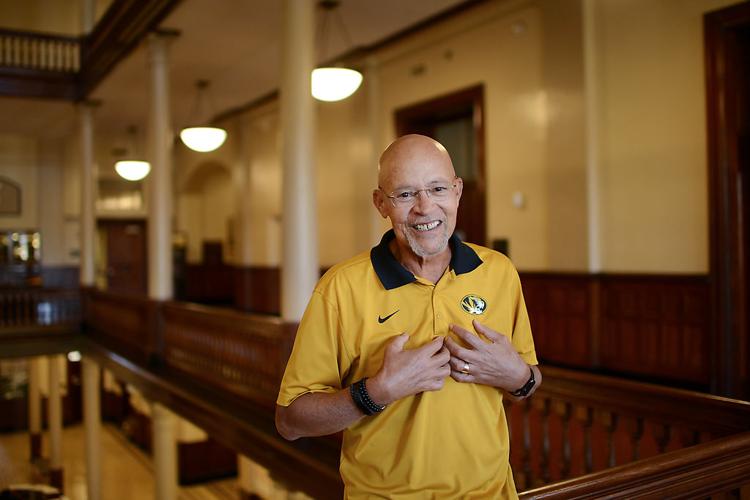 "I was really, really outraged at the racial situation in this country," he says about his early work in civil rights. "There was Jim Crow. That was progress from slavery.
"But there was still major, systemic, structural racism in the South that I could not put up with. I wanted to be part of that perpetual struggle to eliminate that situation."
Executive Producer Juanamaria Cordones-Cook is responsible for generating the idea of recording Middleton's history from childhood in Mississippi to the present day.
"My interest for making this documentary came from his character and personality," said Cordones-Cook, a professor of Spanish romance languages and literature at MU and also an Emmy-nominated filmmaker.
Middleton's wife, Julie, recommended that she team up with the Academic Support Center to produce the film by providing a director, staff and equipment.
Director Jonathan McCormack said the project presented an exciting opportunity.
It was a two-year process, he said about the documentary. "It's hard to take someone's life story and narrow it into an hour and a half story."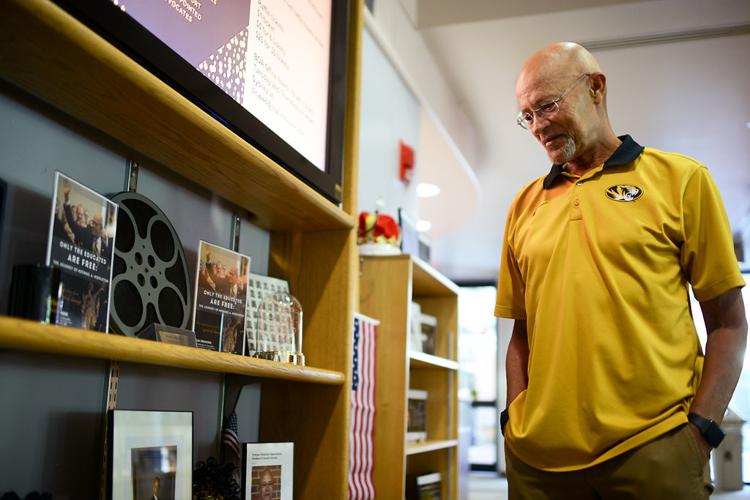 McCormack and Cordones-Cook interviewed 28 of Middleton's colleagues and others with connections to his history. They included Middleton's wife, his sister, former students, Sen. Claire McCaskill, U.S. Rep. Lacy Clay and NAACP leader Mary Ratliff.
"What I found the most interesting is talking to people about different parts of his life," McCormack said. "These were people who had interactions with him at different stages of his life."
The title of the documentary is based on a quote from the Greek philosopher Epictetus, a stoic who believed human suffering is the result of trying to control the uncontrollable, as well as neglecting what is within our power.
"That saying will resonate with me, and it still works for today's world," Middleton said. "We act in so much ignorance of each other, how things work, how things ought to be in a civil world that none of us are free until we are all educated to how it ought to be."
Middleton said he never imagined that one day his career would be highlighted over film, and he was altogether flattered, honored and embarrassed by the opportunity.
"I want to be presented as a reasonably intelligent compassionate human being concerned about general and social justice in particular," he said.
Middleton received a bachelor's degree from MU in 1968 and graduated from the School of Law in 1971, the third black graduate of the school. He became the first black law professor at MU in 1985 after working for the federal government as a civil rights attorney. He is the founder of the Legion of Black Collegians.
Beginning in 1997 he was the interim vice provost for minority affairs and faculty development at MU. After serving as deputy chancellor, he retired in August 2015, only to be summoned back three months later.
Mun Choi was named UM System president in 2016, and Middleton tried again to retire but was asked in 2017 to be interim president of Lincoln University in Jefferson City.
Lincoln's board of curators also recognized the need to have a firm hand on the tiller.
"It is important to have at our helm someone who can steady the waters in our current state," Marvin Teer, president of Lincoln University's Board of Curators, said at the time.
"Based on his entire career, we have found just what we need in Mike Middleton."