COLUMBIA — Twenty months into his tenure, MU Chancellor R. Bowen Loftin isn't winning any popularity contests.
Students have protested on campus and through social media. Since the semester began, the hashtag #LoftinCantExplain has been both tweeted and written on signs. Student activists and some faculty have said:
Loftin can't explain why the administration has been lagging in its response to racism on campus.
Loftin can't explain why the university bowed to political pressure to cancel contracts with Planned Parenthood.
Loftin can't explain why graduate students have lost benefits, one by one, including full tuition waivers for those with 10-hour assistantships and then health insurance subsidies.
Loftin hasn't explained the sudden resignation of medical school Dean Patrice Delafontaine after less than a year on the job.
Since then, Loftin and the university administration have backed up a few steps.
Graduate students would get health insurance subsidies back, Loftin said at a general faculty meeting. He also announced mandatory diversity and inclusion training for students, faculty and staff. The nursing school has established three new agreements with Planned Parenthood.
But backtracking simply isn't enough, activists say, criticizing these moves as mere PR stunts to re-establish favor with donors.
"All the action that's been had has been a response to something. Rather than pro-action, it's been reaction," said Kenneth Bryant Jr., president of the Graduate Student Association. "Many students don't see the chancellor as visible on these issues as he ought to be. And when he has the opportunity to respond to things that do happen, people are not satisfied with the response."
Many are calling for greater transparency and a shift in the way MU's administration operates. 
"The status quo moving forward can't continue," said Kristofferson Culmer, Steering Committee chairperson for the Forum on Graduate Rights. "There has to be more open dialogue with student stakeholders and the faculty and staff."
Faculty members in the English Department are considering holding a vote of no confidence — a declaration that a person in a leadership position is no longer deemed fit — on the chancellor in November. Some faculty members are encouraging other MU departments to do the same.
University of Missouri System President Tim Wolfe, who hired Loftin, met with MU deans and UM System Chief of Staff Zora Mulligan on Oct. 9. Wolfe met with them again on Oct. 13, this time joined by Loftin and Provost Garnett Stokes. The topics of their meetings were not disclosed. 
"The morale in the university among the faculty is fairly low," said Bill Kerwin, an associate professor in the English Department. "I think we're inspired by the graduate students and their response to the health care issue. … And I think we need to step up and stand up as well."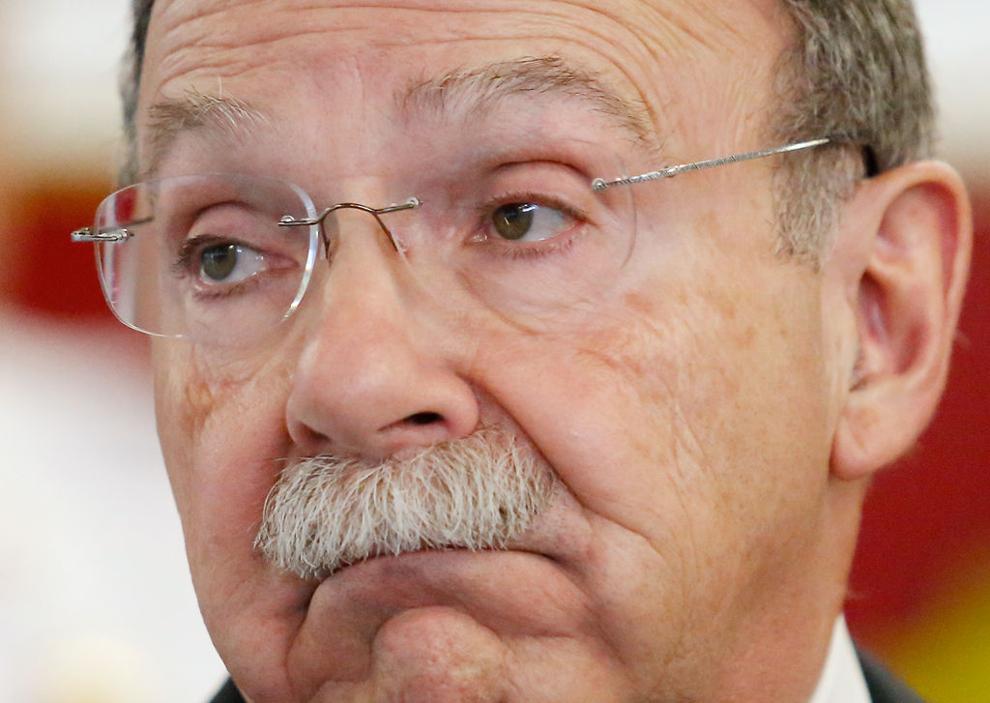 "At the end of the day, he's doing the right thing." — Sen. Jamilah Nasheed 
Speculation and legislation
Talk about Loftin's job security has become noisier. Even legislators in Jefferson City are taking note.
When speculation circled around a closed UM Board of Curators meeting Wednesday — the second non-regularly scheduled curators meeting in a month — about whether Loftin would be let go, state Sen. Jamilah Nasheed, D-St. Louis, drove from St. Louis to Columbia to speak to the curators in defense of the chancellor.
Nasheed ultimately squashed those rumors — Curator Chairman Donald Cupps told her that Loftin's job status was not on the meeting's agenda — so she spoke to reporters instead.
"At the end of the day, he's doing the right thing," Nasheed said. "He's a man of good character. He's moving this campus forward in the most productive way and the most progressive way."
Nasheed later tweeted, "WOW!!! MU Board of Curators wouldn't let me speak today? #nolegislativecourtesy."
But in many ways, legislators want more than courtesy. They provide funding to MU — that is, $224.1 million in fiscal year 2016, or 9.8 percent of MU's budget. The push-and-pull of university power isn't confined to Columbia's campus. It's being fought in Jefferson City, too.
Indeed, MU's decision to cancel contracts with Planned Parenthood and cut hospital privileges for the only doctor providing abortions in Columbia came when Loftin was in communication with state Sen. Kurt Schaefer, R-Columbia.
Schaefer is leading the state legislature's Senate Interim Committee on the Sanctity of Life, which has been examining the legality of Planned Parenthood operations in Missouri. Loftin attended a committee hearing on MU's relationship with Planned Parenthood on Aug. 25; the university cut its contracts with Planned Parenthood between Aug. 21 and Sept. 3.
The last time an MU chancellor was dismissed from his office, the Board of Curators voted 5-4 to fire Chancellor Charles Kiesler on July 18, 1996. Then-Curator President Fred Hall said Kiesler was not carrying out policies while increasing administrative expenses.
"What really impresses me, what I've seen so far, is a sense of sincerity." — Ted Ayres, Missouri Alumni Association
#IStandWithLoftin
Nasheed isn't the only one speaking on behalf of Loftin.
A Twitter account with the handle @standwithLoftin emerged hours before Wednesday's curators meeting, sharing tweets with the hashtag #IStandWithLoftin.
"Hey @UMPrez (Wolfe) — worry about things like keeping tuition low and college affordable, instead of playing political games. #IStandWithLoftin," tweeted the Mizzou College Republicans.
Ted Ayres, who will take over as president of the Missouri Alumni Association next year, praised the chancellor.
"What really impresses me, what I've seen so far, is a sense of sincerity. I think he's come to care about the university like many of us do," Ayres said. "There have been some blips. … He's had some difficult issues to deal with. I think he's dealt with those with candor and dignity."
Some argue that evaluating the chancellor's work before his second-year work anniversary is, at its core, a futile task.
"I think it's impossible to be a success in your first two years as chancellor," said Ben Trachtenberg, Faculty Council chairman and professor of law. "It's certainly possible to fail. It's like steering a battleship — it takes time to steer it in a certain direction."
"Not everything was his fault, but some things were." — Angela Speck, a Faculty Council member and professor of astrophysics
The buck stops ... where?
Loftin has made a number of large, multi-million dollar decisions at MU, including shaking up the faculty and administration.
For one, the chancellor instituted a faculty buyout program last year, allowing tenured faculty who were eligible for retirement to leave. In all, 110 eligible faculty opted for the buyout.
Loftin also created new positions in the administration.
After dissolving the graduate school, which had a dean, he created the Office of Graduate Studies. He appointed Leona Rubin associate vice chancellor for graduate studies and Hank Foley to be the senior vice chancellor for research and graduate studies at MU.
Loftin hired Stokes as provost in February of this year, and he installed Elizabeth Loboa as the new dean for the College of Engineering. He also hired a few other deans and added a full-time administrator and investigator to the Title IX office.
Part of the reason for creating new positions is to delegate certain responsibilities to administrators he can trust, Ayres said. After all, Loftin can't realistically take on all of MU by himself.
"Those changes that were made, they were difficult," said Craig Roberts, professor of plant sciences and former Faculty Council chairman. "When those administrators were removed, they needed to be removed. This was long overdue. And there are others who need to go.
"He cleaned out some of the previous leadership and built a team around him of capable people," Roberts said. "Gary Ward (MU vice chancellor for operations and chief operating officer) is exceptional. ... Rhonda Gibler (MU vice chancellor for finance and chief financial officer) is another name that comes to mind. A big one is Garnett Stokes, who is capable, honest, forthright and transparent."
Stokes and Rubin have come under scrutiny for the contentious decisions involving cutting graduate student health insurance subsidies and cutting tuition waivers in half for graduate students with 10-hour assistantships while increasing stipends. 
Although health insurance subsidies have since been reinstated, Rubin was harshly criticized for mishandling communication regarding the original decision to cancel the subsidies. Graduate students were notified one day before the policy was effective. When Loftin was interviewed about the decision in August, he pushed the blame onto Rubin instead of accepting it himself.
Loftin should take responsibility for these decisions, particularly since he was the one who did away with the graduate school and hired Rubin, said Angela Speck, a Faculty Council member and professor of astrophysics.
"Not everything was his fault, but some things were," Speck said. "It was a big mistake to dissolve the graduate school."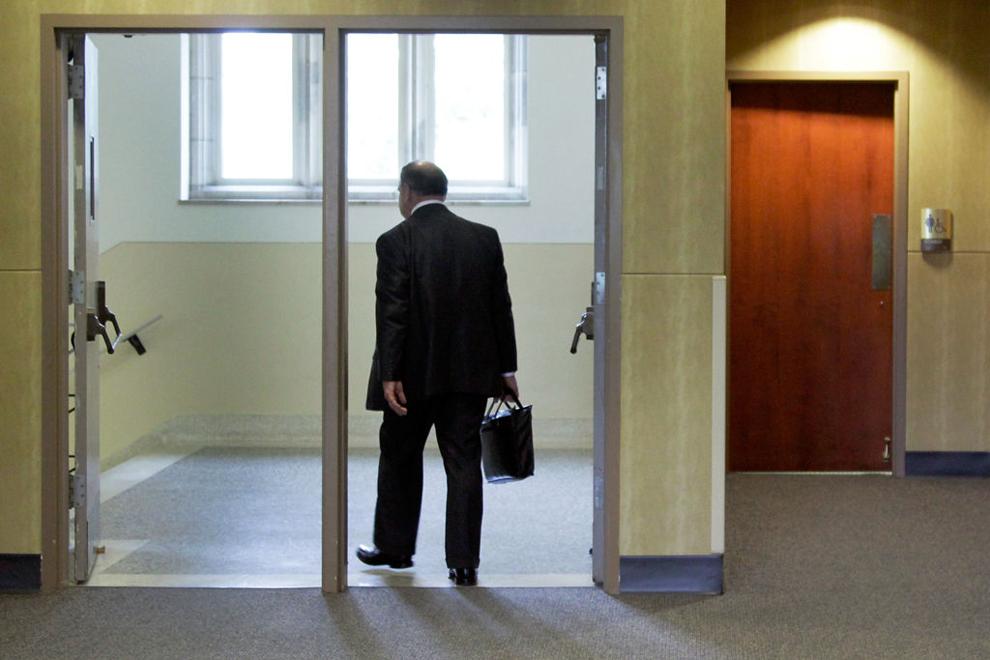 "Loftin is a symbol"
Many other people do, and they care a lot.
On one hand, the chancellor's reputation is tied to MU. If Loftin is swept up in not-so-favorable PR, that could mean fewer donor gifts and fewer students enrolling and paying tuition money.
On the other hand, "Loftin is a symbol" to students and faculty already on campus, said Jonathan Butler, a graduate student and activist.
Part of Loftin's job is to create a safe and appropriate learning environment for students and, Butler said, Loftin is failing to effectively do so.