Friday afternoon wasn't a quiet one at Jesse Hall at MU. Roughly 40 student-activists and protesters made their voices heard on issues of racial justice and the university's role in it.
For two mostly uninterrupted hours and across three of the building's four floors, organizers for the group Mizzou 600 made speeches and led the group in chants of "Whose campus? Our campus," and "Hey hey, ho ho, this racist statue has got to go," among others.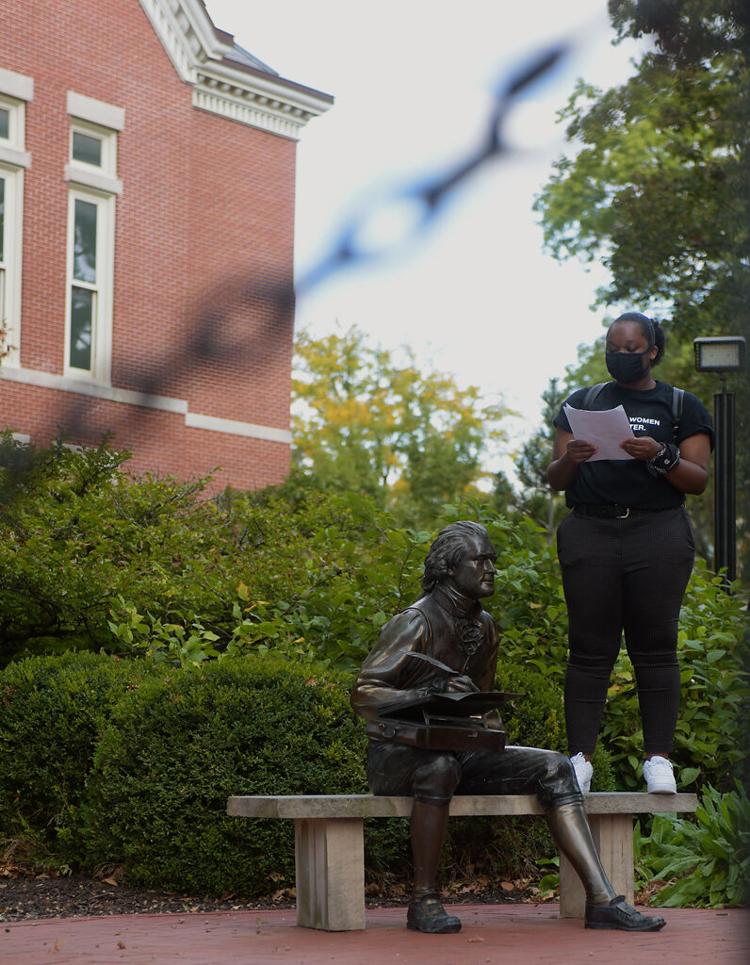 The group, which derives its name from the more than 600 enslaved people Thomas Jefferson owned, began its protest next to the Jefferson statue on Francis Quadrangle. Organizers demanded:
Removal of the statue and nearby tombstone.
Creation of a scholarship fund for Black students involved in social justice work.
Creation of a "scholars' board to ensure that Black students continue to have a credible voice at this institution."
Participation by UM System President and MU Chancellor Mun Choi in diversity mentoring for a full semester.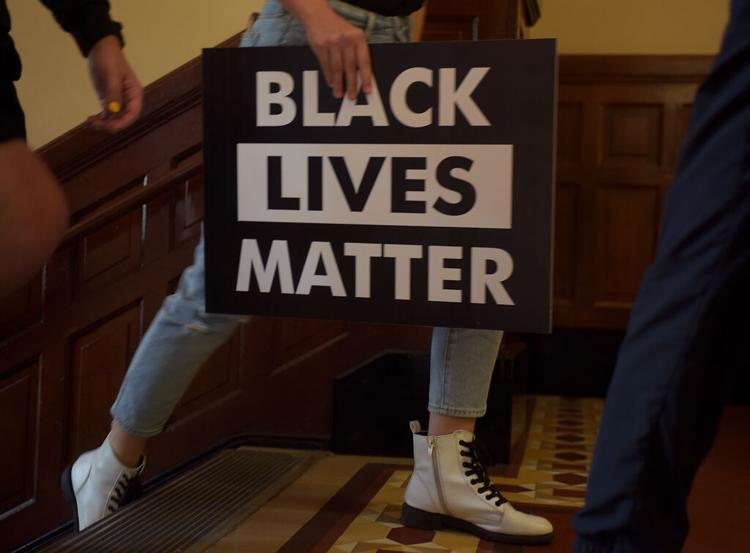 From the statue, the protest moved to Jesse Hall, where MU Vice Chancellor Bill Stackman confronted one of the organizers, saying the protest was a violation and disruption of the administrative work being done in Jesse Hall.
Stackman, who later declined to be interviewed, told the group it would be reported to the Office of Student Accountability.
After a brief back-and-forth with an organizer, the two reached an impasse and Stackman left the building.
Organizers for Mizzou 600 declined to be interviewed and instructed protesters not to speak to journalists.
The group said it plans to hold more protests with the goal of "600 hours of disruption."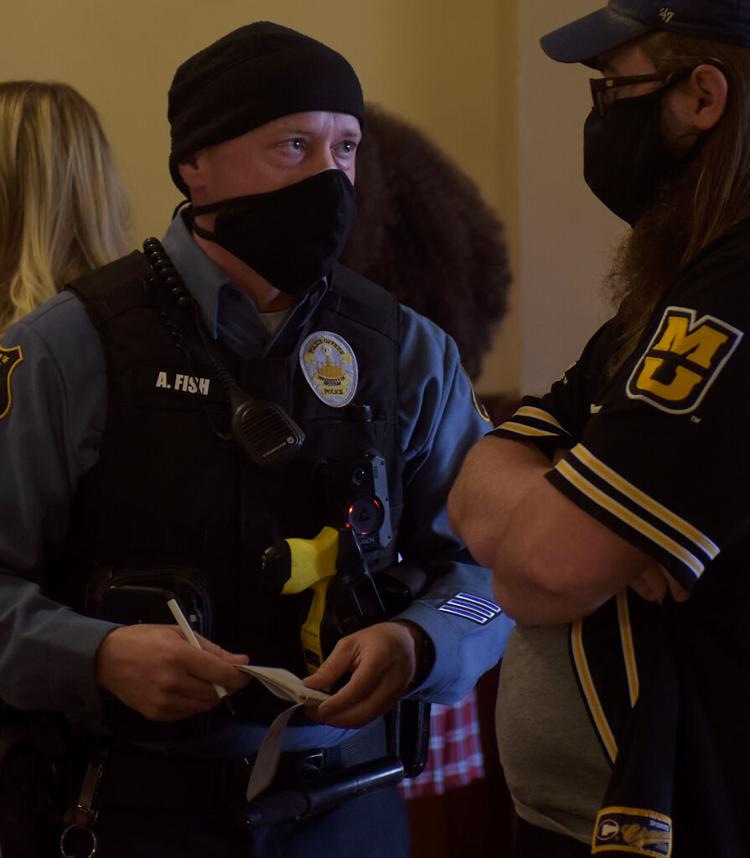 An acrylic case was placed over the tombstone last month at a cost of $20,000 to the university.