Marty Steffens was teaching her Changing Media Models class when she was interrupted by visitors bearing a big surprise: the news she had won a 2021 William T. Kemper Fellowship for Teaching Excellence.
The afternoon announcement came from University of Missouri President Mun Choi, MU Provost Latha Ramchand and Steve Sowers, president and CEO of Commerce Bank's central region. The award comes with a $15,000 stipend.
Steffens said she "has never been so excited" and spent a moment trying to bring her students attending via Zoom back to the main screen so they could be present with her. They typed their congratulations in the chat, and the in-person students applauded.
Steffens, who holds the Society of American Business Editors and Writers chair at the Missouri School of Journalism, was one of two professors to receive the prestigious Kemper Fellowship on Wednesday. Three more faculty members will be surprised with the award this week.
Before coming to MU 19 years ago, Steffens spent 30 years in the news industry, according to her biography. At MU, she helped establish an introductory-level economics course designed mainly for journalism majors. Steffens also has trained journalists in more than 40 countries.
"I am just grateful to know and teach all these students," she said after Choi's announcement. "I'm glad I get to help them and hopefully change their lives."
Earlier, Heather Hunt, an MU associate professor in the College of Engineering and a strategic initiatives fellow in the UM System's Office of eLearning, was attending a virtual faculty meeting. Suddenly, a series of new faces appeared and Choi began talking.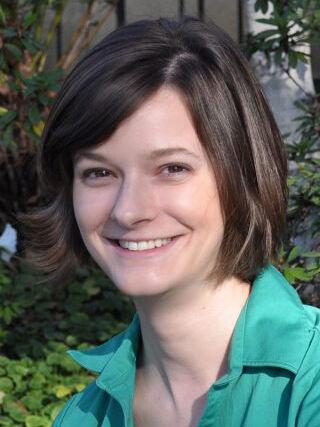 Wiping away tears, Hunt thanked her colleagues for nominating her and recognized them for their dedication to teaching during the pandemic, whether in person or online.
Hunt has also won the outstanding instructor award from graduating seniors in 2015, 2018 and 2019, according to her biography. Hunt was awarded the 2015 College of Engineering Junior Faculty Excellence in Teaching Award.
"I love to teach because I get a lot of joy out of seeing how students grow and change over time," Hunt said during the announcement. "I'm a professor because I love teaching and mentoring — in addition to doing great research."
Her research is in engineering, engineering education and workforce development, she said. She also completed research in psychology, studying the retention rate of underrepresented minority students in engineering.