Mark Perrigo has spent the last 28 years painting the buildings and walls of MU. He said he had pride in being an employee of the university — until the implementation of merit-based raises in 2017.
"I do not understand how the university claims to be a flagship of Missouri and doesn't even care about their employees," Perrigo said.
Perrigo joined about 40 protestors Thursday on the steps of Memorial Union to oppose the results of this week's union bargaining with the UM System.
Representatives from the Laborers' International Union of North America, or LIUNA, met with UM System officials Tuesday and Wednesday. The union representatives proposed a minimum wage of $15 an hour for its 1,500 full-time service and maintenance workers at MU, University Hospital and the University of Missouri-Kansas City.
Union field representative Eric Scott said that after the city of Columbia and its school district announced their respective plans to increase their minimum wages to $15 an hour, it only made sense for the UM System to follow suit.
"It fundamentally doesn't make any sense why our region's biggest employer, the most powerful employer, the employer with the most money, can't make a similar commitment, a similar investment in its workers," Scott said before the protest.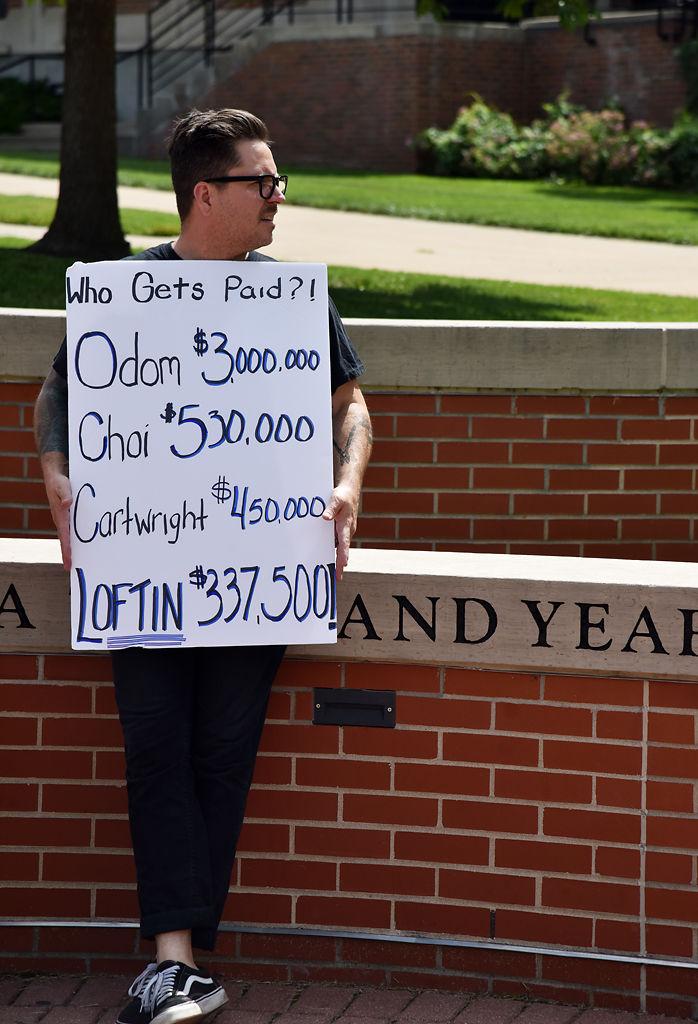 The union also proposed an alteration to the UM System's current merit-based structure for raises. Union representatives argue that raises based primarily on merit promote favoritism and inequality in the workplace. Instead, they recommended a structure where employees are guaranteed a certain number of raises in their first four years, then are subject to merit-based raises.
The UM System rejected these proposals and declined to commit to the minimum wage increases guaranteed by Proposition B, which will raise the state minimum wage to $12 an hour by 2023. MU is exempt from the proposition's wage requirement because it is a public employer. 
UM System President Mun Choi said earlier Thursday in a news conference that though they intend to keep raising salaries with the market, it would cost the university about $50 million to immediately increase all staff salaries to $15 an hour.
"We would love to be in a position financially to pay our people a salary that is fair and just, and that's market-driven," Choi said. "But … $50 million is equivalent to eliminating the School of Education and the School of Engineering at this campus."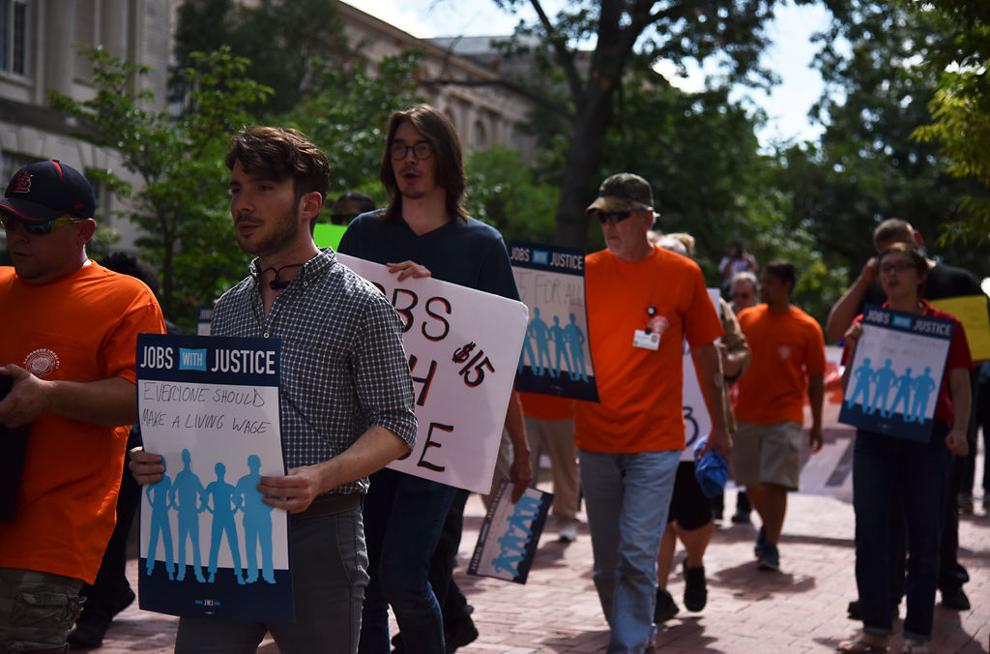 MU Campus Dining Services employee Morgan Mehr was hired when longevity was the biggest determinant of raises, so that's still the system by which her salary is increased. Her fianceé was hired in 2017, the day after the merit system was put into place, Mehr said during Thursday's protest.
"It would make the biggest difference in the world if we were both making $15 an hour," Mehr said. "The fact that both of us work for Campus Dining full-time and we still cannot afford to support our family says a lot for the university."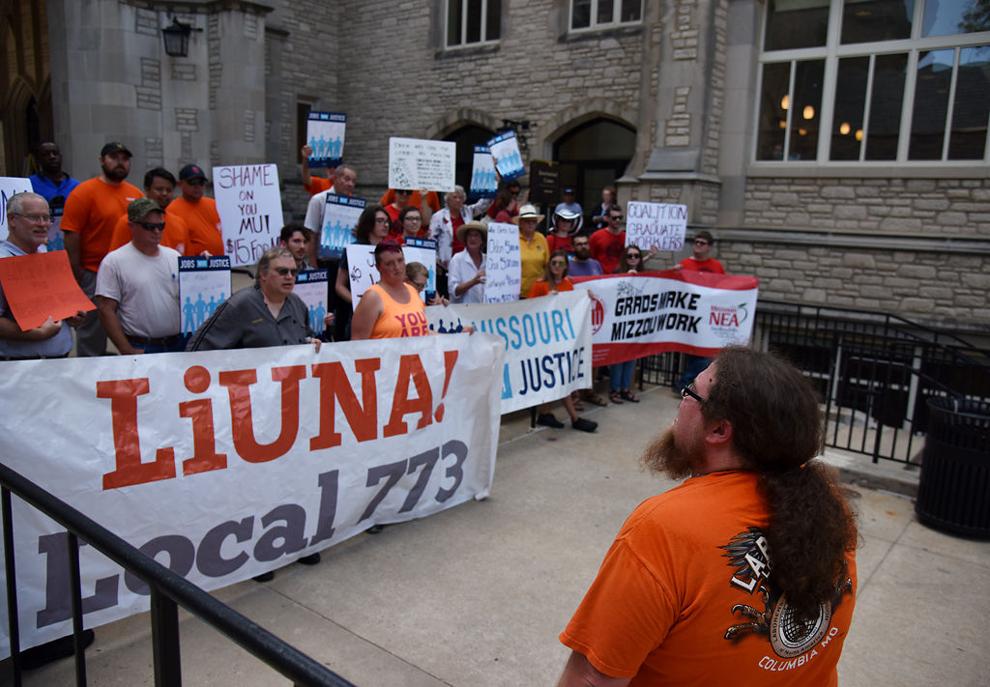 Members of various unions and movements around Columbia turned out for the protest, including representatives from Missouri Jobs With Justice and the Coalition of Graduate Workers. These organizations are all part of the "$15 for Mizzou" coalition; though they each advocate for a separate union or set of workers, they have united under the idea that "every worker deserves a living wage," according to their Facebook page.
Alex Bergman of Missouri Jobs With Justice said that the UM System's profit-over-people approach shows the curators' lack of empathy for its fellow Missourians.
"I see people like this every day who are struggling to make ends meet, to get food on the table, to put their kids through school," Bergman said. "And I know that the people at the Board of Curators meeting are not struggling to do those things."
Editor's note: Earlier versions of this story incorrectly stated the reason the MU System is exempt from Proposition B's minimum wage requirement.  We regret the error. 
Supervising editor is Tom Coulter.