Students who come to Columbia Public Schools ready to learn tend to score better on English and math tests than many of their peers across the state. But state data show the local school district is not doing nearly as well educating students with fewer advantages.
A Missourian analysis of 2019 data from the Missouri Department of Elementary and Secondary Education confirms the persistence of the so-called "achievement gap" experienced by many school districts with diverse student populations. But it also suggests that Columbia Public Schools are having more difficulty than some other school districts in addressing the problem.
Students who are black, Hispanic or low-income, as well as those with disabilities and those who do not speak English at home, are not only trailing their peers in Columbia Public Schools. They are also coming in behind students in the same subgroup from other Missouri school districts.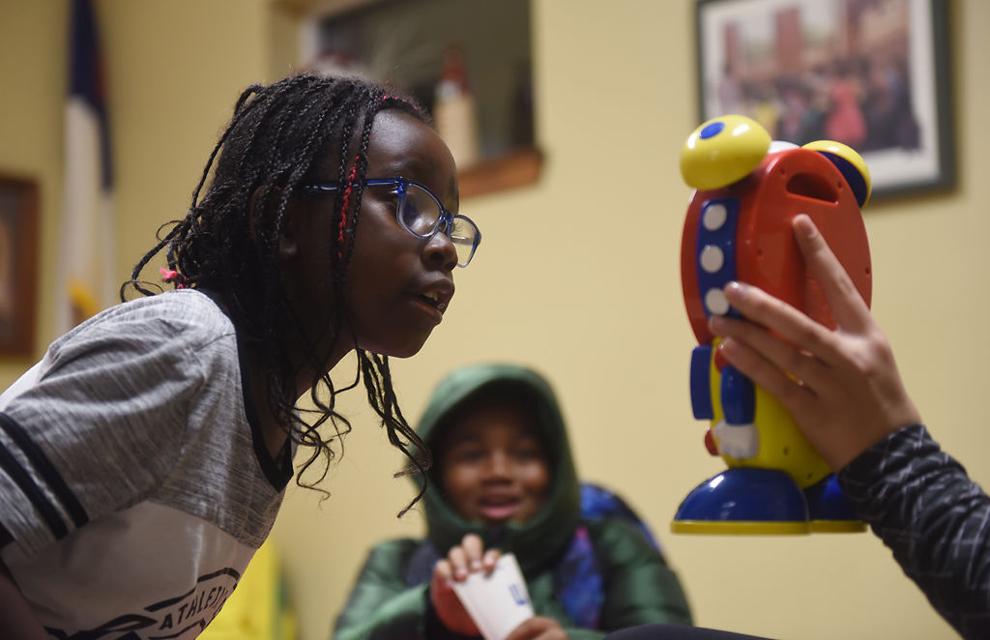 Columbia Public Schools rank in the bottom 25% of the state when it comes to the percentage of their less advantaged students who reach English and math proficiency, according to state data. In Columbia, 28% of subgroup students are "proficient" or "advanced" in English skills. For math, the number is 24%. That compares to 48% of the overall Columbia Public School population that scores proficient or advanced in English, and 43% in math.
The Missourian analysis identified one school district with a demographic similar to Columbia's, North Kansas City, that appears to be doing significantly better.
The district is aware of the issue and started taking steps to address it last year, CPS spokesperson Michelle Baumstark said in an email.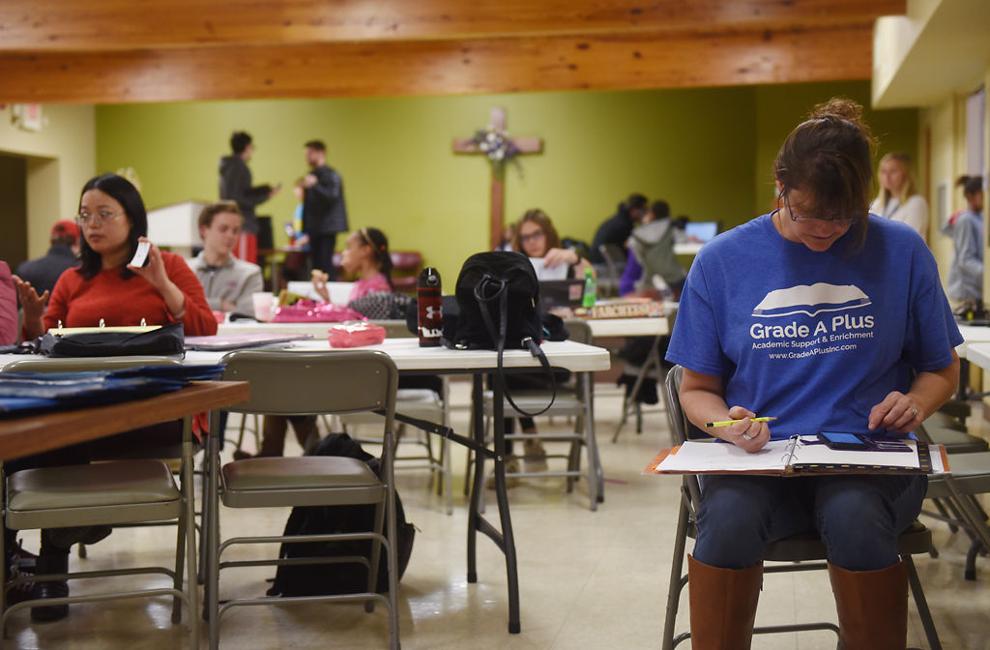 "We're always looking to improve and when you see something working well in a similar community you reach out to determine how and why," Baumstark said.
The district's approach, similar with North Kansas City's, focuses on improving the overall reading and writing skills through a uniformed, district-wide literacy plan. CPS implemented the program last year for students from kindergarten to second grade, as it continues to explore options for higher grades, according to Baumstark.
District leaders and local experts also agree that reasons for the academic gap go beyond what happens in the classroom.
"It's embedded in the system. If you are poor or if you are low-income, you don't have the resources and access to support your child's education success," said Janice Dawson-Threat, a former MU professor who founded a free after-school mentoring and tutoring program in Columbia called Grade A Plus. This year, 46% of Columbia public school students are eligible for free or discounted lunches, an indicator of financial need.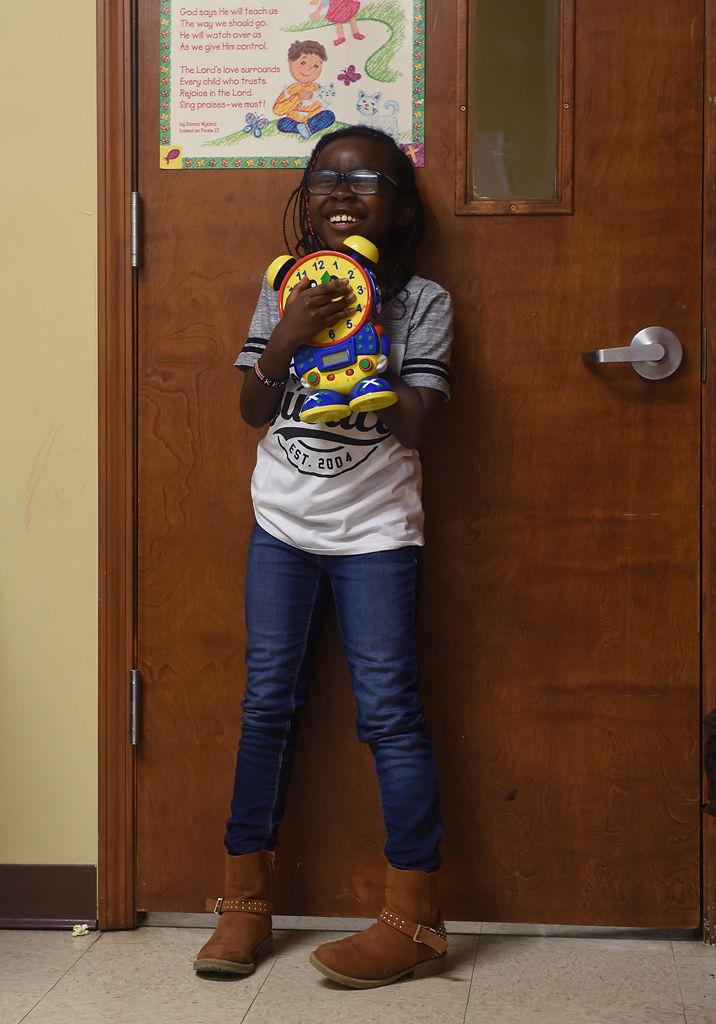 "These are children and families who do not have the access to provide that support," Dawson-Threat added. "They cannot go and hire a tutor at $20 an hour; they cannot be available to their children at the end of the school day and give them a couple of additional hours of support in reading and organization skills. By the time that they get off of work, prepare dinner, do laundry or whatever else they have to do, it's time to put the children to bed. They cannot turn into school teachers for two more hours a night."
A success story
The so-called "achievement gap" is not unique to Columbia Public Schools. Solving the problem has been a national priority at least as far back as the federal No Child Left Behind Act of 2001.
Yet progress in narrowing the gap has remained slow or nonexistent, according to a 2011 paper on the achievement gap published in Education Week. Data from the National Assessment of Education Progress also show a persistent achievement gap between the overall student population and those who come to school with fewer advantages.
Yet North Kansas City Public Schools, one of the largest and most diverse districts in Missouri, is seeing progress. Its 2018 enrollment was about 19,700, compared to Columbia's 17,700. Both districts have a similar percentage of students eligible for free or discounted lunches: 47% in Columbia, and 48% in North Kansas City.
North Kansas City students generally are scoring higher than Columbia students, according to state data: 53% of them are at the proficient level or above in English and 49.8% in math, compared to Columbia students' 48% in English and 43% in math.
The difference is even starker when it comes to students in the subgroup that includes racial minorities, students with disabilities and students for whom English is not their native language: In Columbia Public Schools, 28% of that subgroup of students are proficient in English, and 24.1% in math. In North Kansas City, 41.1% of the less-advantaged students are proficient in English, and 36.9% in math.
How Columbia schools rank on English. math proficiency
| Criteria | North Kansas | Columbia |
| --- | --- | --- |
| Enrollment | 4 | 7 |
| English (all) | 119 | 221 |
| Math (all) | 82 | 169 |
| English (subgroup) | 138 | 399 |
| Math (subgroup) | 107 | 344 |
North Kansas Deputy Superintendent Chad Sutton, who has been with the district since 1999, said the results come after a long and concerted effort to narrow the achievement gap.
"This was a very large focus for us," he said. "We have been working on this for years, and we continue to work on strategies and programs to best support all kids."
Changes began to emerge after North Kansas implemented a district-wide literacy plan for all elementary schools in 2012, Sutton said. The plan was developed over 18 months by the district's teachers and principals.
Getting there wasn't easy at first, Sutton said. It required the use of external consultants and developing internal training and workshops that could accommodate staff members in 21 elementary schools. The plan also required the district to make large investments in getting books at all levels to students, and ensuring that members of North Kansas City's diverse population "can see themselves" in those books, Sutton added.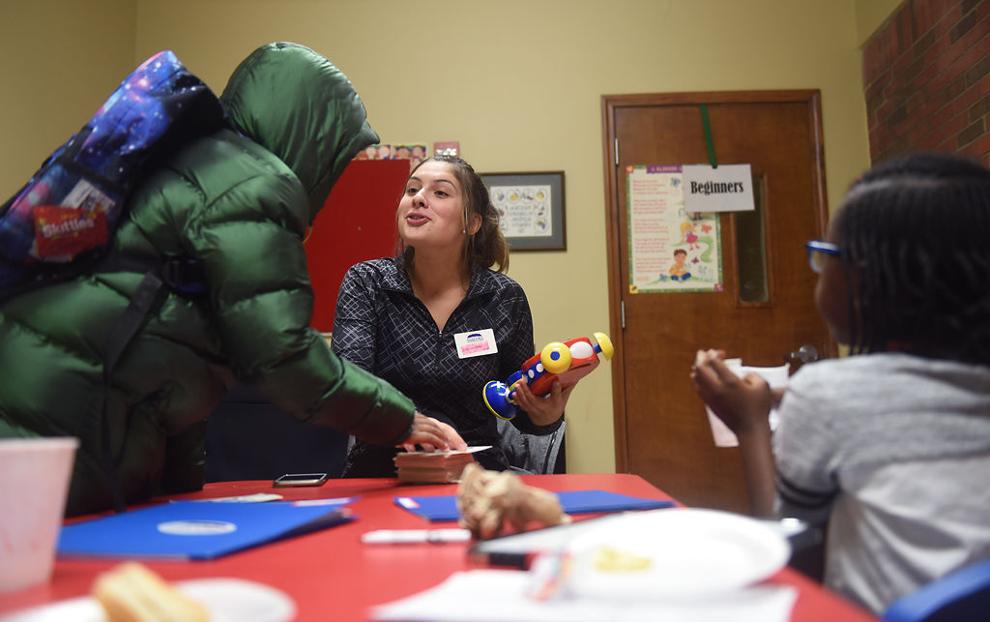 Before the program was put in place, Sutton said, each building in the district had a different approach toward students. Now, the plan emphasizes a high volume of reading and writing for all groups of students district-wide, he said. Elementary students get a 60-minute reading block, a 60-minute writing block, plus an additional 30 minutes of guided reading and additional reading support for those who need more targeted instruction.
"One of the things that is clear in the research is the more students read and write, the better readers and writers they become," Sutton said.
The approach helps level the playing field in early childhood. Students from low-income families are more likely to start school with "not as strong of the vocabulary" and word exposure as their peers who come from middle- to upper-class families, Sutton said.
Within two to three years after launching the literacy plan, the district started to see progress at the elementary level. A similar plan has since been applied at the middle school level, and began at the high school level this school year.
"A big part of our model ensures a guaranteed and viable curriculum, and that is a little bit more challenging to deal with at a large school district," Sutton said. "But the whole idea is that no matter what teachers a student has, and no matter what school they are in, they are going to receive access to the same content, knowledge and skill."
As part of its long-term plan, North Kansas City is looking at ways to increase its pre-K enrollment by 300 to 400 students in the next few years, Sutton said.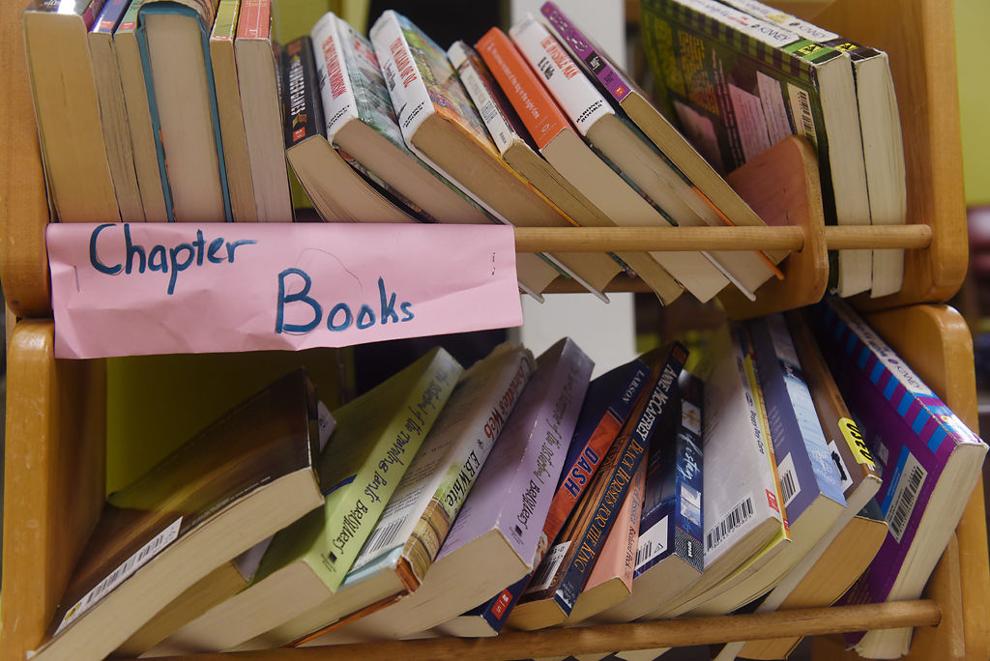 "Pre-K is going to be a difference maker," Sutton said, explaining that if the district could get more kids to begin building foundational skills as early as three years old, "it's going to be a huge opportunity for us to close the achievement gap."
The district also is going through its second year of equity training, focusing on unconscious biases at all levels. Sutton describes it as another example of his district's decision to "invest heavily" in its teachers.
"Our belief at North Kansas is that the quality of our school system will never exceed the quality of our teachers," he said.
'No changes in 20 years'
In Columbia, Tracey Bush-Cook said her 9-year-old grandson, who first started school in kindergarten, was "naturally behind" because he hadn't attended pre-K.
"It was devastating for him," Bush-Cook said.
The family helped him with reading at home, but Bush-Cook mostly credits the Grade A Plus tutoring program for getting her grandson over his shyness.
Dawson-Threat, who started the program out of her house two decades ago under the name For His Glory, Inc., said she ended up leaving her job on the MU faculty to run the non-profit full time because of the demand for the service. This fall, Grade A Plus had 46 regular participants.
"The dynamic for family life has not changed in Missouri and in Columbia. We still have families who are dealing with inequity in accessing educational support," she said. "I have seen no changes in 20 years."
The biggest problem, Dawson-Threat said, is economic disparity in Columbia. And while she acknowledges it would take a collective effort from the whole community to address this issue, Dawson-Threat believes the schools could do better.
"Based on the resources provided to CPS through tax funding, state funding and corporate funding," the schools could provide students with "more options for obtaining educational success," Dawson-Threat said. "The poverty is not what prevents them from learning, it's the lack of access."
Grade A Plus aims to fill that gap, she said. The nonprofit provides free tutoring and extracurricular activities to dozens of kids every school year, with enrollment growing every year. The program also buses students to and from the sessions, an essential feature for children whose parents can't provide transportation, Dawson-Threat said.
Fourth-grader Arilya Rucker goes to the sessions twice a week to get help with her homework, practice swimming and even build a robot car for a science program. Her mother, Clemmie Lawson, said Dawson-Threat offered to admit her daughter when Lawson was going through difficulties in her marriage. Since then, Arilya's performance in class went "from a five to a 10," she said.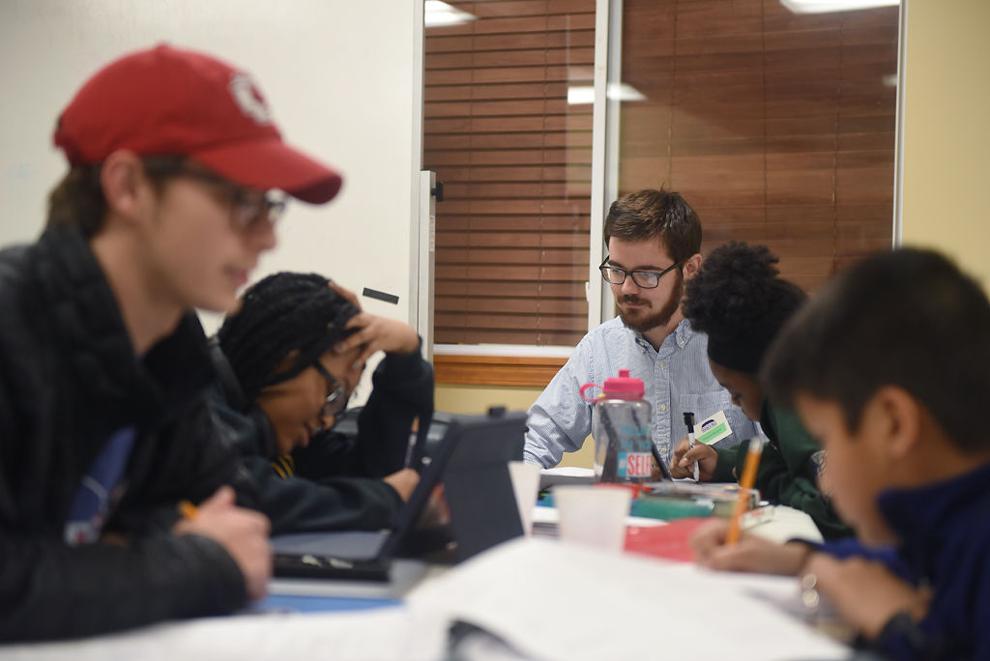 "It's almost like counseling because of what we went through," Lawson said. "It's really helped her a lot."
CPS' newly adopted literacy plan has started to show success in schools that fully participate, the district said. But substantial progress and improved scores will take time to show.
"It is not a problem that could be solved overnight," Columbia School Board member Della Streaty-Wilhoit said, "We see some improvement over the years, but it is a long way to go."
Streaty-Wilhoit cautions against comparing Columbia with other districts in the state, saying the district focuses on "how to address our own issues" and measures its success "one student at a time."
"We are doing a very good job with the tools we have," Streaty-Wilhoit said. "We got a good thing going, and we will see improvement over time."
Missourian reporter Emmy Lucas contributed to this story.
Supervising editor is Kathy Kiely.