A week before Columbia Public Schools began all-virtual learning Sept. 8, Sarah Reeves decided to home-school her three children.
Jon Gabrielson had made the same decision a week earlier. He began to home-school his three children through Acellus Academy, an accredited online school for grades K-12.
For the Reeves and Gabrielson families, the all-virtual learning model last spring was a disaster.
Gabrielson said helping his children keep up with lessons remotely felt like a full-time job.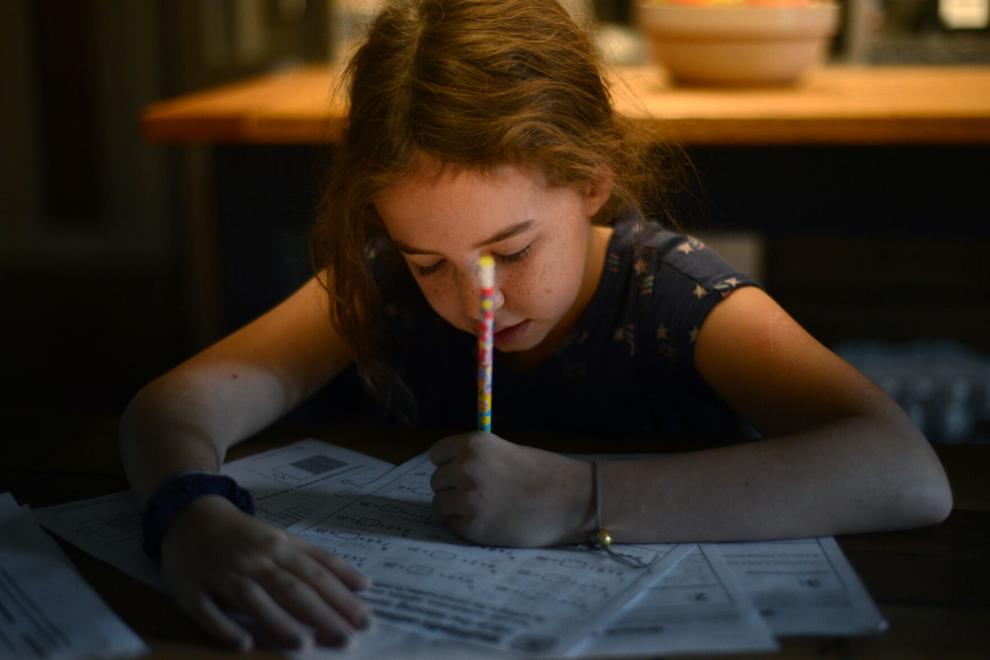 "It kind of takes the worst of home schooling and combines it with the worst of public school," Gabrielson said.
In Missouri and at a national level, families have been turning to home-school education as an alternative to the roller-coaster reality of public and private school education during the COVID-19 crisis.
The National Home School Association received so many requests for home-school information on a single day in July that it had to "increase the size of its email inbox to keep up," according to a Pittsburgh Post-Gazette report.
Home-school laws vary by state, which can make it more difficult to gather statistics showing exactly how many children are home-schooled at any given time. Missouri is classified as a "no notice required" state, according to the Home School Legal Defense Association. Other states with this classification include Texas, Iowa, Idaho, Kansas and Michigan.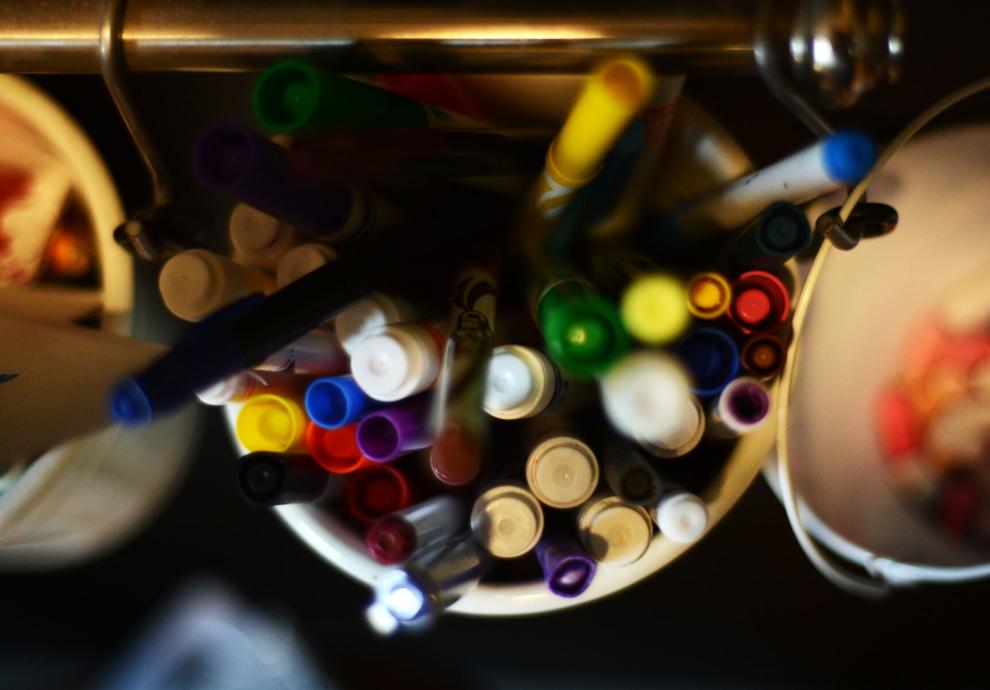 In Missouri, families are not required to register their children as home-schoolers with the Missouri Department of Elementary & Secondary Education. This can make tracking difficult. One way to track a potential increase in home schooling is to look at enrollment drops in Missouri public schools.
The St. Louis Post-Dispatch reported "public school enrollment across Missouri is down more than 28,000 students this fall compared to the 2019-2020 school year."
Columbia public schools have seen this enrollment decline primarily at the pre-kindergarten and kindergarten levels, said district spokesperson  Michelle Baumstark.
There has also been a slight decrease in enrollment across elementary and middle schools, Baumstark said. The district has 161 fewer elementary school students in grades one through five and 66 fewer in middle school.
A total of 55 elementary school students and 11 middle school students have submitted transfer requests to the district in order to home-school in Missouri. Baumstark said the number of elementary school transfers is probably a larger number than usual, but it was not significant compared to the nearly 9,000 elementary school students in the district.
These numbers do not account for parents who never enrolled their children in pre-kindergarten or kindergarten at district schools.
While the district's enrollment numbers point to a slight increase in actual home-school withdrawals, there has been a noticeable uptick in Missouri families expressing an interest in home schooling.
Kim Quon is a regional director for Families for Home Education, the largest statewide home-school organization in Missouri. Since the end of April, she has held over 40 Zoom calls with groups of parents interested in learning more about how to home-school in Missouri.
"There's always that interest in home-school, but not to this extent. Families had been pulling out of the schools in droves," Quon said. "In the past it was always for a variety of reasons; now some of those reasons are still there, but a lot of it right now is just purely COVID-19."
Before the pandemic, Quon and the other regional directors would hold in-person informational sessions to explain the Missouri home-school laws to interested families. In April, Quon switched to Zoom to abide by social distancing guidelines.
Generally, Quon leads two different types of Zoom meetings. One is for parents who want to learn about the records and hours requirements, curriculum, lesson planning and learning styles. The other Zoom meetings are for those home-schooling high school students. In those, Quon gives information about how to keep grades and create transcripts.
'Education in every moment'
Sarah Reeves attended one of the Families for Home Education Zoom calls for new home-schoolers during the first week of September.
Before she started home-schooling, Reeves thought it was "like kids and parents getting along, and kids listening to their parents and just doing the work."
By mid-October, she'd changed her outlook. "It's hard. It's really hard, and especially when I have three at different stages."
Reeve's oldest daughter, Maggie, is 10 and in fourth grade. Maggie and her 8-year-old sister, Lucy, in third grade, had been attending Midway Heights Elementary School before home-schooling. Reeve's youngest, Bodie, is 6 and was to be enrolled in kindergarten this fall.
Maggie and Lucy typically work together on history and language arts, but they do math separately. While the girls are doing worksheets, Reeves tries to work with Bodie on math or phonics.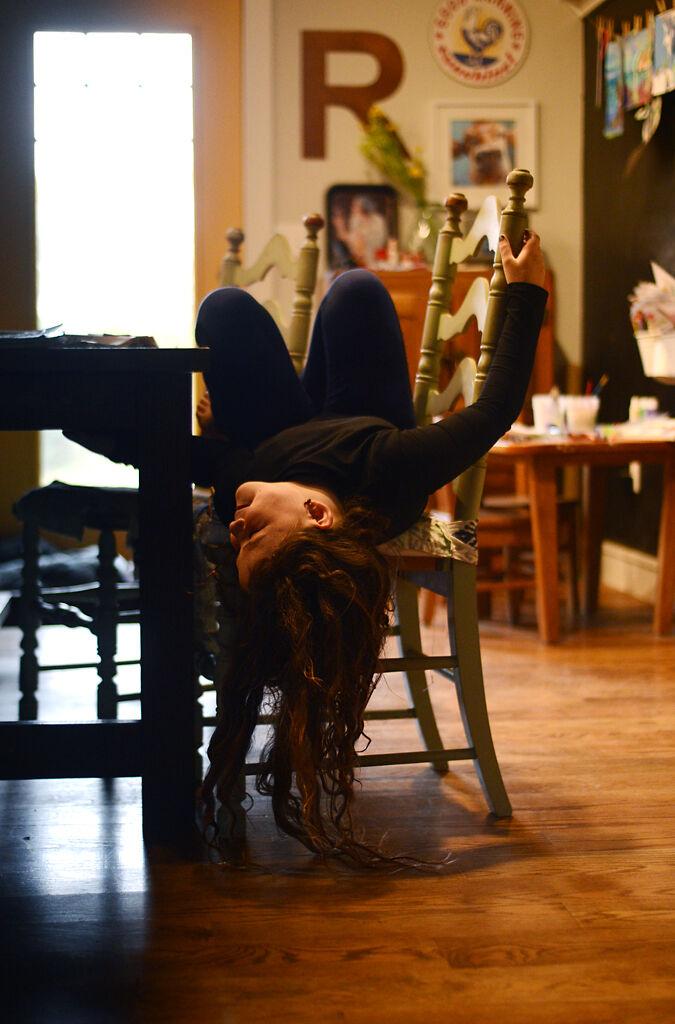 Both Reeves and her husband work full-time, which has been challenging. Reeves works three 12-hour shifts a week as a nurse and is also working on a graduate degree to become a family nurse practitioner.
She home-schools her children on her four days off. On the other days, she sends review work with them to day care. Despite the busyness and difficulty, Reeves said she has enjoyed witnessing the "aha" moments when her children learn something new.
"I think it's allowed me to almost see their brains working," she said. "It's been rewarding amid all of the struggle."
Reeves said that her children are still trying to figure out home schooling. They like the flexibility that comes with it and try to take it one day at a time.
"It really is figuring out how to incorporate education in every moment," their mother said.
For now, Reeves plans to see how things continue in the district before deciding whether or not to return her children to public school.
'Keep the bases covered'
Jon Gabrielson is also waiting it out. He said he will probably send his three children back to school once the district is fully open, but not before.
"I'm not interested in transitioning back and forth," he said.
He has two 15-year-old sons in ninth grade, Aaron and Keith. His daughter Kaitlyn is 13 and in seventh grade.
"I honestly would have no idea how I would have managed this if my kids were in fourth or fifth grade," Gabrielson said.
He works full time from home as a computer programmer and is a single dad. During the day, his children do their schoolwork on their own through Acellus Academy. Both Keith and Aaron say they have been getting better grades with Acellus than in public school. But they both miss their friends.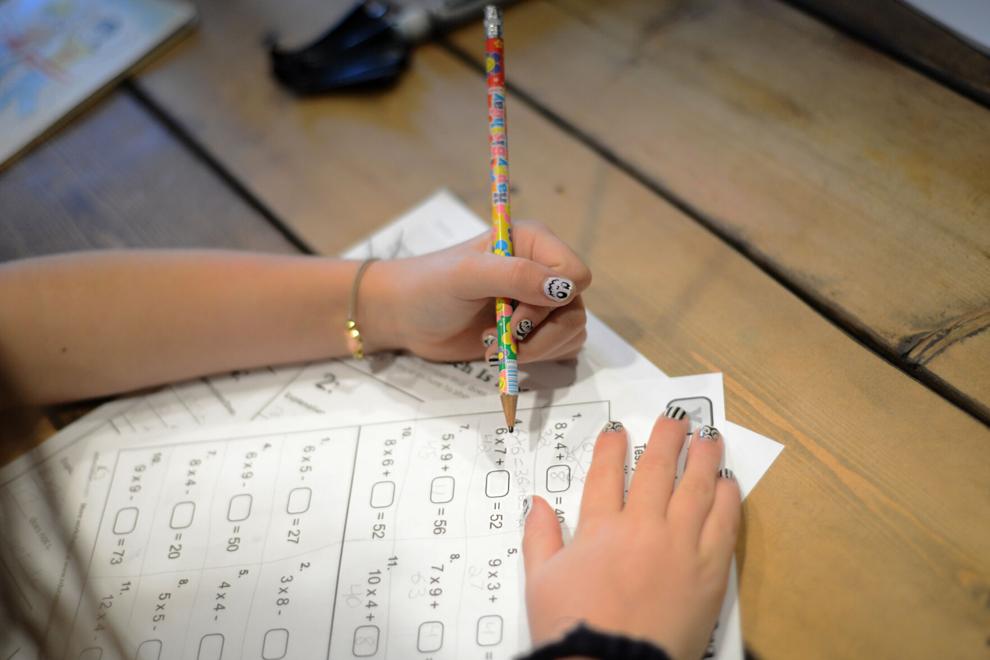 "The thing that saves it for me is the fact that they can do it on their own. There's nothing real-time," Gabrielson said. "Acellus is working for us. It's actually working amazing. I'm very happy with it."
His children follow a schedule where they do educational activities from 8 a.m. to 3 p.m. each day. If they finish their coursework early, they switch to activities like outside reading.
The boys have been taking an online driver's education course. Aaron and Kaitlyn have also been meeting with a music teacher once a week and practicing each day so they won't be behind in band once they do return to public school.
The family also plays basketball together and walks on trails for the physical education component of their learning.
"We're trying to keep the bases covered," Gabrielson said.
Searching for the right answer
Both the Reeves and Gabrielson families chose to home-school because they were dissatisfied with the district's response to COVID-19.
"When they did the virtual and they shut the schools down, it was kind of a disaster in the spring, and I know it was not planned," Reeves said. "I don't fault anybody for that. I know it was really hard to balance all of that."
Quon described the current situation between public schools and home-school as a "no-win scenario."
"The children are going to pay that price, but again I don't know what the right answers are," Quon said. "There just aren't any."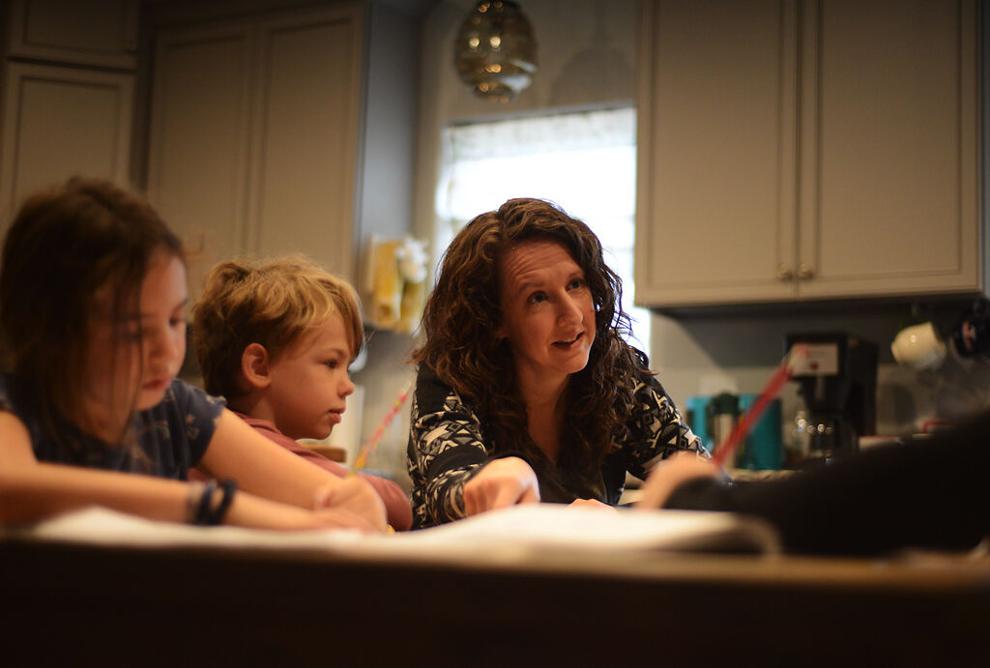 Mavis Dey, Families for Home Education region director for Boone County and the surrounding area, said parents are trying to lessen the frustration of online learning by home-schooling.
"They are realizing the benefits of time with their own children, the joy of learning together as a family," Dey wrote in an email.   
Despite the uncertainty and frustration, both Quon and Dey continue to encourage home-school families. In each of her Zoom meetings, Quon tells families to remember the reason why they chose to start home-schooling.
"When the day doesn't go the way you planned, when you have children not cooperating, and you want to put them on the first yellow school bus that goes down the street, remember why you did it to start with," she said.