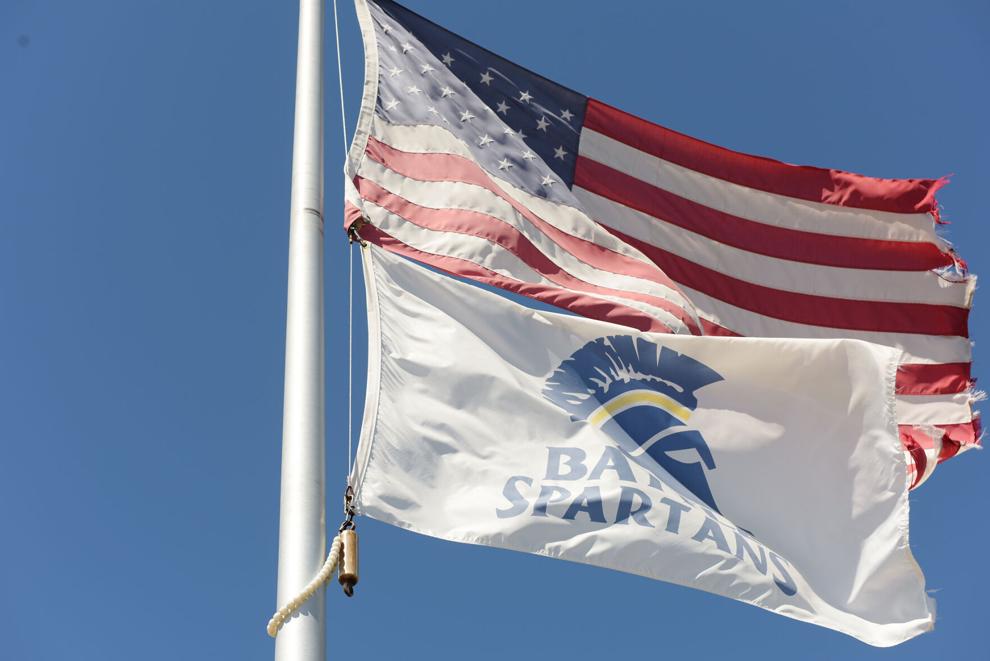 In the spring of 2020, as the COVID-19 pandemic was exploding in people's lives, indicators of student success at Battle High School already showed a decline from previous years.
Battle's graduation rate of 87.2% was slightly lower than Hickman's 92.1% and Rock Bridge's 93.3% This marked a decline from the previous year, when Battle's graduation rate, 90.5%, was higher than Hickman's, 88.0%, according to Columbia Public Schools data.
Last year, 15.3% of Battle students graduated with college credit, compared with 22.3% the previous year. While 50.7% of Battle's graduates took an advanced placement test, just 52.7% of the test scores were 3 or above, on a scale from 1 to 5. The school's targeted goal was for 70% of students to score 3, the minimum required to qualify for college credit.
Some measures of the pandemic's impact on students in the 2020-2021 school year, which mostly took place virtually, will be released this summer.
Counselors worked all summer to prepare for the year, and teachers learned how to teach differently with little notice. Some students displayed remarkable resilience, while others struggled to stay on task in home situations that worsened.
And as it did in other realms of society, the pandemic highlighted social inequities and brought about a reckoning. As it appears to draw to a close, students and educators say they've pondered some big questions.
"It's a great time to be able to come together, as the light starts to shine at the end of the tunnel, and ask, 'What can we learn from this experience?'" said Matt Leuchtmann, gifted education and cross categorical disabilities specialist at Battle.
Catching up
Battle Counseling Director Leigh Spence said that when the pandemic hit, the school focused on ensuring its seniors graduated. Then, when the school switched to its hybrid model in the fall, student schedules were reduced from eight year-long classes to two sets of four semester-long classes, switching at winter break. A lot of younger students fell behind on credits, Spence said.
"Where an older student would have had a block off (to study or do homework), they're all thinking 'I need a full schedule,' because they're trying to make up for something they've missed," Spence said.
Spence said she's especially concerned about current 10th graders, who just had one full semester of high school before the pandemic sent everyone home.
"We left because of COVID, then the first semester of 10th grade they were gone, and now they're starting to come back, but their connectivity to the traditional high school environment is not there because they haven't had an opportunity to do clubs and sports and organizations," she said.
Spence said that because of the pandemic's impact on higher education, more students than usual have considered gap years. Students and parents alike are wary of an all-virtual college experience.
Teachers also haven't been able to incorporate the same quantity of information into their lesson plans due to limitations of hybrid schooling.
"We have scaled the curriculum back," said Susie Adams, who teaches advanced placement U.S. history. "They aren't getting as much information."
Adams is also concerned for freshmen, who haven't had a chance to familiarize themselves with the building in a normal way.
"I sent a sick student to the nurse, but she didn't know where the nurse's office was," Adams said.
Redefining student success
After ending the 2019-2020 school year abruptly and beginning with all-virtual schooling in the fall of 2020, teachers had to reevaluate their methods and goals.
Greg Simmons, who teaches African American studies and English at Battle, said the rapid transition to online learning "left a lot of teachers in a lurch."
"I had to relearn how to teach," he said. Despite teaching online courses at MU, Simmons said there were additional considerations for teaching high schoolers. Figuring out whether students had a quiet place to work and how much time they had to devote to jobs or taking care of younger siblings were his first priorities.
"It's not fair to hold them all to these guidelines if they don't have the internet … let's let them turn stuff in when they need to turn it in … those things just aren't that important for me anymore as a teacher," Simmons said. "What's important is that my kids are being more proactive about the situations they're in, that they're learning to advocate for themselves in the process."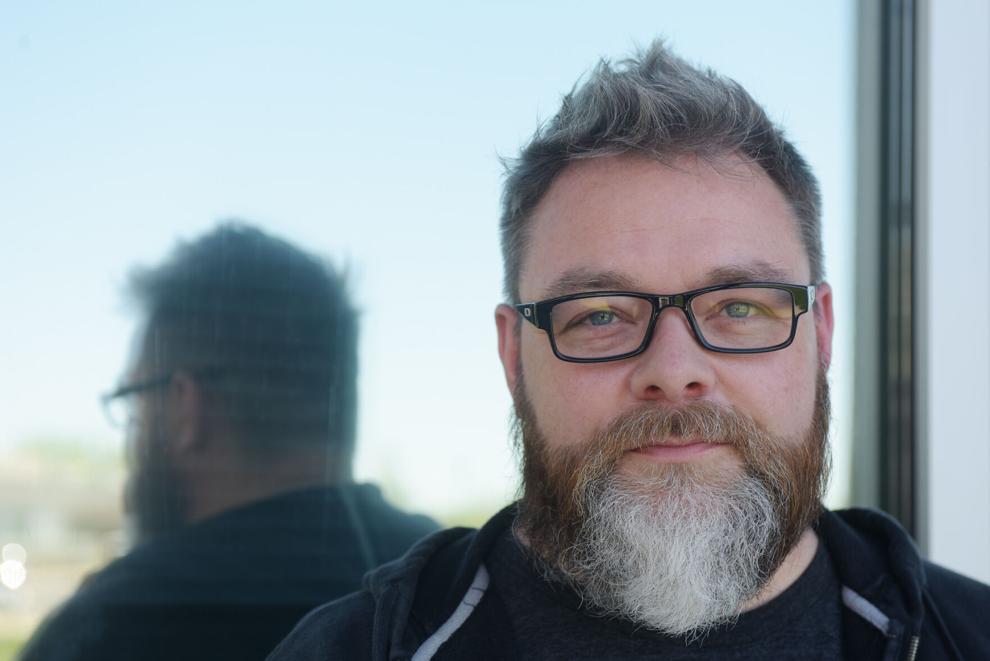 Hannah Nandor, who has taught each level of chemistry at Battle, echoed Simmons' concerns about overwhelming students with part-time jobs. More time spent at a job means less time spent on school work, she said.
The pandemic has been a reminder that she can't assume anything about her students' home lives, she said, noting not all students have a comfortable place to spend the school day.
"There's a difference between finding a place you can do a couple hours of homework in the evening versus a place you can sit in class all day," she said.
Leuchtmann said that while some of his students were able to immediately adapt to the pandemic, others were much more emotionally distressed by quarantine isolation.
"The whole quarantine environment was crippling for some kids, literally," he said. "Even really solid workers, kids who aren't afraid to put in the work, found themselves struggling to get out of bed every day.
"The biggest adjustment has been understanding that no matter how much I want to help them, no matter how willing I am to go the extra mile, they were just in a state of mind where they needed flexibility, grace and compassion more than they needed these educational experiences."
Beyond academic needs
At Battle, half of students' families qualified for the national free and reduced-cost lunch program before the pandemic, according to 2019 data from Missouri's Department of Elementary and Secondary Education. So while some kids' families worried about the postponement of their summer vacations during the pandemic, others faced the real risk of hunger due to unemployment, furloughs or unexpected medical expenses.
"There's as much, if not more, financial need than ever," Spence said. The counseling director noted that when bouts of COVID-19 run through a family, parents often lose significant income. On top of that, more parents began supporting grandparents during the past year. Nationally, there are a record number of multigenerational households, according to data from Pew Research Center.
Student council president Marissa Moore said that while her first concerns were doing well in her own classes, she quickly became worried for her peers who didn't have enough to eat or lived in violent homes. School is a safe haven for many students, she said.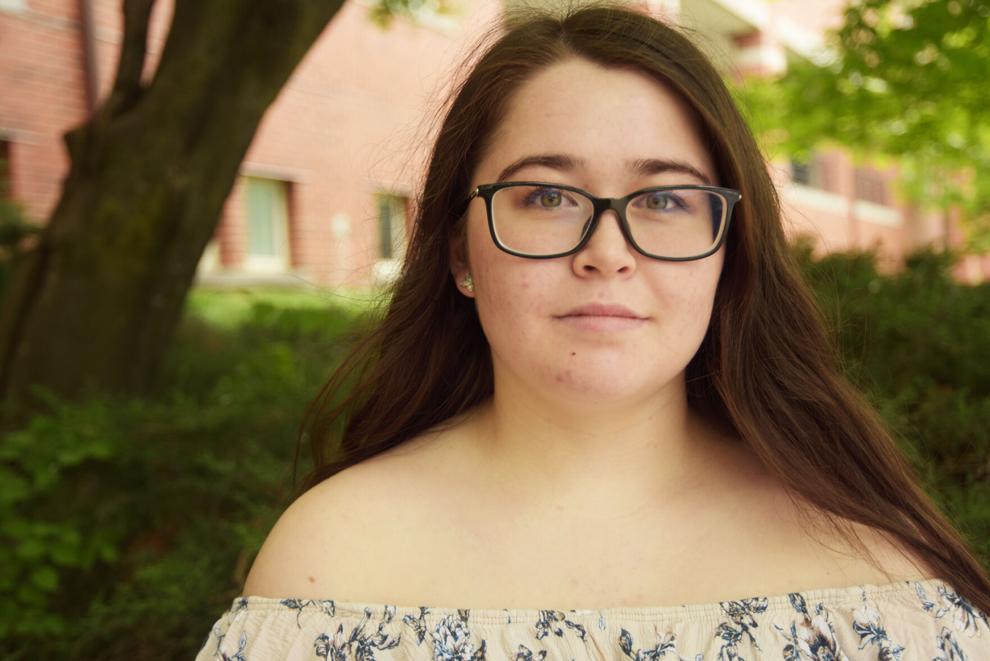 "Even if I don't have to deal with food insecurity or abuse, I hear about it in my classes and from my friends," Moore said.
Financial need isn't new or unique, so Outreach Counselor Dana Harris decided to set up the "Spartan Closet" when she came to Battle from Oakland Middle School for its opening.
It literally began in a closet and, in winter months, expands into the hallways, where students can grab what they need from clothing racks. A variety of attire is available, and it's also partnered with a food pantry to provide canned and boxed goods to students in need.
But Harris said the services carry with them a stigma that forms an obstacle for some students.
"Food can be hard to take because students can be really hard on each other," she said.
Moving the closet into the hallways had a side effect of making it more embarrassing for some students, Moore said.
Predicting the unpredictable
Although teachers work hard not to let students slip through the cracks, their efforts are often reactive instead of proactive.
Hannah Nandor found out one of her students was experiencing homelessness only after another staff member told her, and by then the student had fallen behind.
"A lot of that has to do with the less personal nature of school right now," Nandor said. "It's hard to monitor when you don't see those kids as often. When you're in an all-virtual or hybrid setting, and kids don't turn their cameras on, which is fine — there are a lot of reasons don't turn their cams on — it makes it a lot harder to see those signs."
Simmons also had to navigate supporting a student through temporary homelessness this year. One of his students was kicked out of her home early in the semester and had to move into a friend's home for a few weeks until the situation with her family was resolved. Simmons said her counselor was the expert on making official reports, and he made himself available for one-on-one Zoom sessions so she could vent about the situation.
"Her grades were slipping; she wasn't really focused on school things," he said. "My role was basically just to be there for her, to advocate for her and to help her navigate these issues."
It's not just teachers who've felt unable to provide the same support roles during the pandemic. Atiyyah Ellison, who coaches football and wrestling at Battle, said the pandemic made it much harder to keep track of students who need a little extra help.
"I wasn't able to keep the same tabs on our guys, efficiently," Ellison said at the end of February, adding that the school had just reinstated grade checks for athletes.
"It's so oppressive in that there's no real guide to this," Ellison said. "I think we all need breaks, mental check-ups, anything that helps us have a reset and gives us the best chance to succeed."
Advocating for their needs
Despite the challenges this past year, teachers say their students have learned to advocate for their needs as students and young adults.
Jamie Thompson, who teaches family and consumer science, said that while it didn't occur immediately, over the course of the fall semester, she noticed an increased ability of her students to proactively articulate their needs.
"I've gotten a lot more students reaching out to me, going, 'Hey, sorry I missed this assignment, here's what was going on,' or, 'I know I'm going to miss our class Zoom tomorrow, so can you help me in advance?'"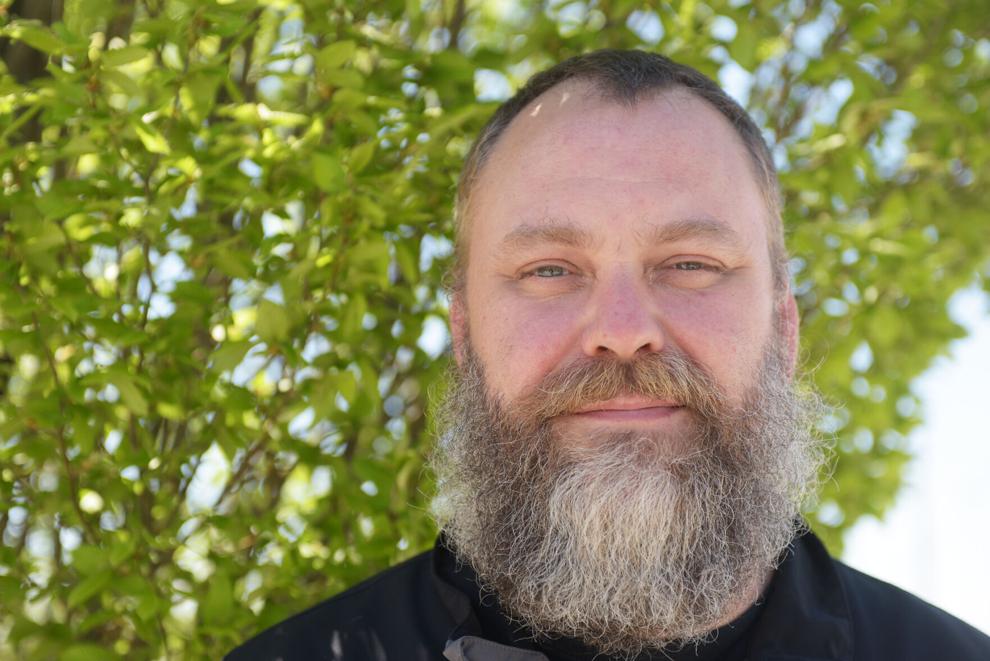 Leuchtmann said the pandemic required students to "dig a little deeper. It was a natural byproduct of being quarantined, being alone, reduced social interactions and it became a really fertile ground for doing some of the work they need."
Ultimately, he said, his students "were able to improvise, adapt and overcome, which became our mantra for the school year."
For some students, adapting and overcoming took the form of graduating early, which allowed them to get a head start on post-secondary education.
"A lot of people who were going to be our valedictorians graduated early because they thought it was ridiculous to be learning online and not reaching their full potential when there are other opportunities here in Columbia," Moore said.
Anthony Butcher, 17, graduated in January to work full time and save for college. He said he loves working in the tight-knit community of Hemme Construction, and when he spoke with the Missourian in March, he said he'd recently been allowed to use the skid-steer loader.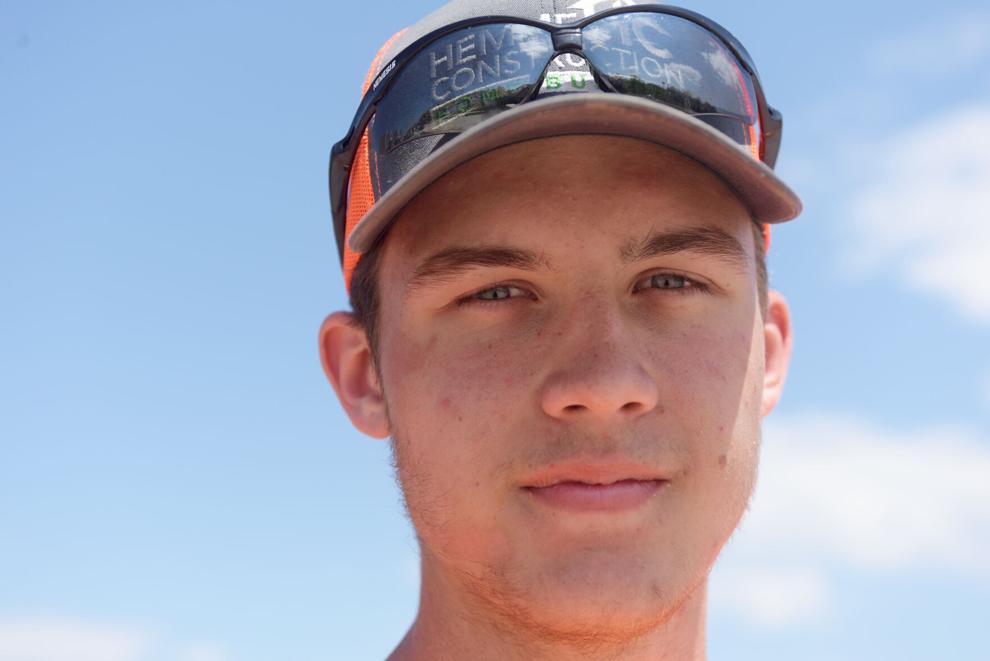 Butcher said he didn't plan to graduate early, but when his classes went online and he had to start learning from YouTube and Khan Academy videos, he wasn't getting enough of the curriculum for his three AP classes. Completing the work last spring in an all-virtual setting was easier than starting from scratch this year, he said.
Butcher said although he enjoys his job, he's disappointed he had to miss track and field his senior year.
"Work is going great every day, but I miss seeing friends every day. I miss seeing a lot of teachers — a lot of teachers I thought I'd be able to shake hands with before I graduate. But now," he said, "it's a little different."
Gillian Frazier, a former student council member, also chose to graduate in January to spend more time working at Hy-Vee and rehearsing with Dancearts of Columbia.
Frazier, 18, founded the Girl Strong club in January of 2020, her junior year. Meant to empower women at school and in the community, Frazier led the club's fundraising campaign resulting in a $400 donation to True North. She took three AP tests during the pandemic and enrolled full time for her senior year despite needing only one more credit to graduate. But she said the constant back and forth of what form school would take, and which events would be canceled, grew to be too much.
"I was tired of the unknowns," she said. "I just wanted to get it over with and graduate."
Now, Frazier takes classes at Moberly Area Community College using money from the A+ Program, but she wishes it didn't have to be that way. When Columbia Public Schools announced it would resume in-person schooling five days a week, Frazier said she would miss seeing her friends and having a conventional end-of-high-school experience.
"I don't think I will get closure," she said.
Thirty-five Battle seniors and juniors are participating in the first year of an Early College program that allows them to take MACC courses.
Disparities grow from gaps
Crystal Kroner, executive director of the Cradle to Career Alliance, said the pandemic and its impact on education provide an opportunity to reevaluate chronic, prevailing forms of social inequality.
The alliance is a local nonprofit focused on eliminating educational disparities related to race and socioeconomic status: "Excellence with equity," according to its website.
Kroner said disparities in educational measures of success aren't just impacted by isolated events, and they don't start in kindergarten, either. They serve as markers for gaps in other aspects of health and well-being, often caused by infrastructure that discourages social mobility because of inequitable access to resources. For example, north and northeast Columbia are food deserts and lack equitable access to public transit.
Students and teachers have also spoken of being dissatisfied with Battle's remote location on East St. Charles Road in northeast Columbia. Specifically, they complain of a lack of nearby sidewalks, phone reception and internet access.
"We're in our eighth year, and we're finally getting sidewalks out here," said Adams, the AP history teacher. "Our students who live close enough to walk can't do that because it's not safe."
A lack of public transit also reduces students' ability to participate in extracurricular activities, she said. Adams has been critical about the remote nature of Battle's attendance zone since 2019 redistricting, which she called a "gross imbalance" of equity, according to Columbia Tribune reporting.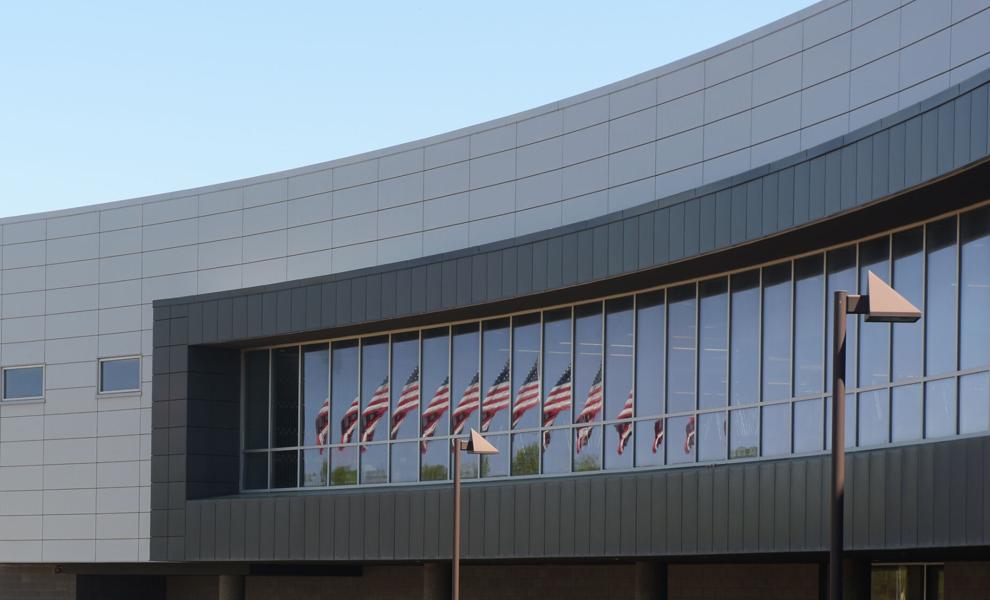 "One of the things we're noticing is that a common factor behind many issues is neighborhood segregation," Kroner said. "A lack of affordable housing places residents within the more impoverished areas of the community that we know are connected with race and often places them in resource deserts. One of those resources, along with child care and transportation, is access to the internet and being able to afford it."
Kroner said the "digital divide" between internet access and educational outcomes came to a head during the pandemic, when the district saw such severe need it began issuing Wi-Fi hotspots to families that needed one.
"But they were not very stable internet connections," Kroner said about the hotspots, "especially if you had more than one child or a family all trying to do something from home."
Spokesperson Aurora Meyer said the district distributed more than 1,500 Wi-Fi hotspots but did not track which schools their recipients attended.
Low-income families were also disproportionately affected by the cost of child care and transportation during the pandemic. Half of the child care providers who closed in the summer of 2020 provided subsidized care for low-income families, according to a health equity report from the alliance.
"One of those things that was brought to the surface in a really real way to me is our views as a society about what the roles of schools are," Kroner said. "They have become access points for every aspect of a child's well-being, and we need to think about whether or not we're supporting a school's ability to fulfill that role."
The Cradle to Career Alliance has launched a Brighter Beginnings Initiative, housed within Columbia/Boone County Public Health and Human Services, to promote better kindergarten readiness for vulnerable families. The initiative, resulting from a partnership between the alliance and the Boone County Community Services Department, is a collaboration across all home-visiting agencies under a centrally coordinated intake and referral system for families, beginning with prenatal care.
A second initiative, Opportunity Pathways, is a collaboration between Cradle to Career and the Columbia Chamber of Commerce meant to connect industry demand to local training programs. Its goal is to increase opportunities for employment by generating networks among residents, businesses and training programs responsive to local industries.
Looking to the future
Liam Schrader, a rising senior, said that for the past four years, a mentoring program has been in the works between Battle High and Battle Elementary School.
Schrader said the program has been coordinated with the Missouri Department of Conservation and employs a "nature unleashed" curriculum to foster an interest in science through the natural world.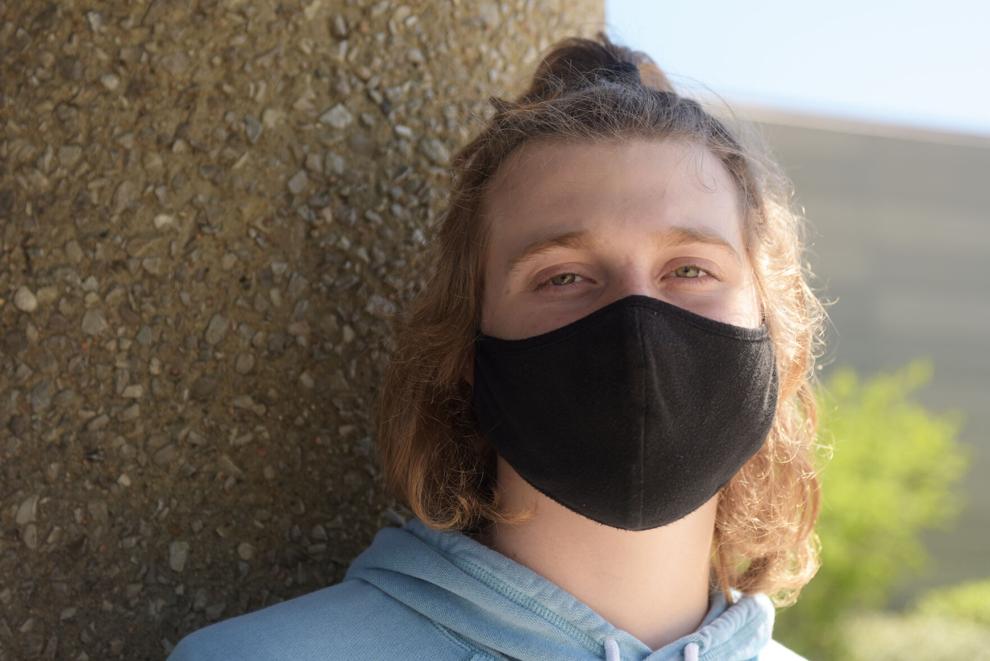 "One of the projects we're working on is a community garden where both schools can grow things," Schrader said. "We are designing our own activities based on natural events. For example, when it's deer season, we'll have kids go out and look at deer or do other activities when leaves are changing."
For coach Ellison, the pandemic has been a lesson in continuing to build student relationships however the individual student prefers while showing consistency in support. He's still focused on the fundamentals.
"Play is so valuable. I don't think people realize the importance of that," he said. "Sports is the carrot for a lot of kids. The kids who are involved in things at the school I think have a better chance of wanting to be at school and looking forward to that next day of school."
Leuchtmann said the pandemic has been an opportunity to reexamine the ultimate goal of student outcomes in K-12 education and to ask questions.
"What can we prioritize?" he said. "And how can we use that to really influence the future of what education can be so that we can build a more robust society so that we don't have to worry about 16- and 17-year-olds going to work and losing access to educational opportunities so they can take care of their families?"