Third-, fourth- and fifth-graders walked upstairs Wednesday into the STEM room of Boys & Girls Clubs of Columbia, gathering around a large, wooden work table.
"What did you guys see outside?" STEM teacher Tricia Price asked.
"Rain," fourth-grader Jamie-Lynn Kroll replied.
These eight students took part in an interactive event called "Ask an Engineer," touring a U.S. Cellular cell truck and learning about how cell networks and interference work.
Boys & Girls Clubs of Columbia has had a long-standing partnership with U.S. Cellular, community development director Kerrie Bloss said, and this is the third or fourth time the two have worked together for this event.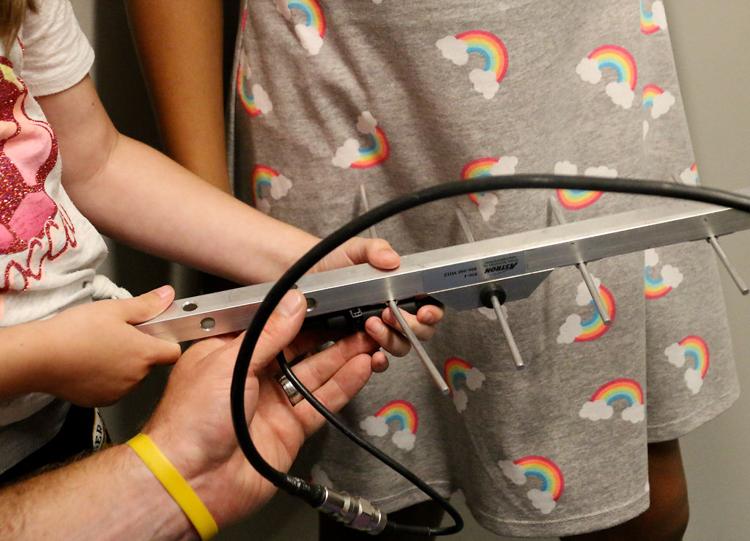 "I'm hoping the kids get new experiences, for them to learn about engineering," Bloss said. "There's so many different things that they can learn, from day-to-day things like using their cellphones all the way up to a career."
As a reprieve from the rainy vehicle tours outside, engineer Steve Lansche led the kids on a scavenger hunt, using a portable receiver and a 2-foot-long directional antenna to find an interference generator he had planted in the gym.
The students traded off holding the antenna, reading the receiver to find the direction they should head and leading the charge through the office, down the stairs and onto the gymnatorium stage. A single point in the middle of the receiver's graphs spiked higher and higher the closer they got to the generator.
"For everyday use, we say, 'We've almost found it!'" engineer Drew Uptergrove said to the students.
After the scavenger hunt, the students had free time to play in the STEM room, which is equipped with iPad-controlled robots, 3D-printing machines and virtual reality headsets. Charles Koenig, the STEM director at the club, taught students how to use the 3D-printing designer and solved a few technical issues.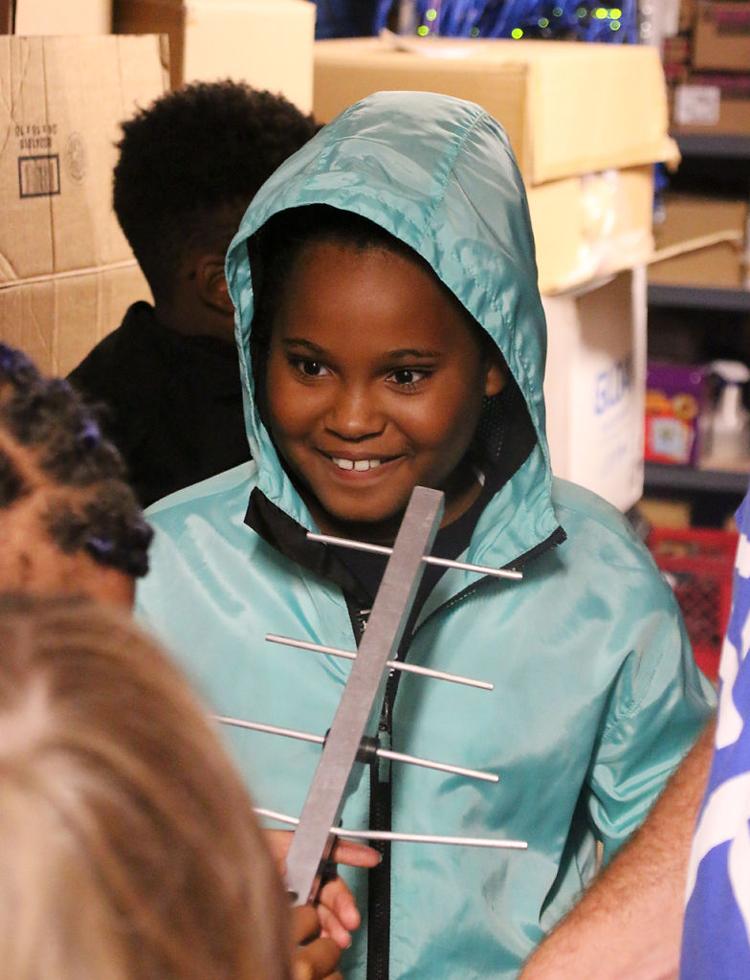 "It's a little disorganized sometimes, but what job isn't?" Koenig said.
Koenig was hired a year and a half ago to help advance the group's STEM initiative. Their hands-on approach to scientific learning is meant to complement a similar push throughout Columbia Public Schools.
"All the kids who want to come here are very driven," Koenig said. "And sometimes even the ones who don't want to be there so much, they still get something out of it. A lot of them have that 'Eureka!' moment, and it's really amazing to see that."
On Wednesday, the kids were inquisitive. Inside of the cell truck, fifth-grader Ayah Said asked about the wires lining the walls: why they were there, why there were so many, what the colors meant.
"When we went into the truck, I got nervous," Ayah said later. "In my school, we talked about electricity and how if you're extremely close to wires, some electricity can shock you. And there were a lot of wires."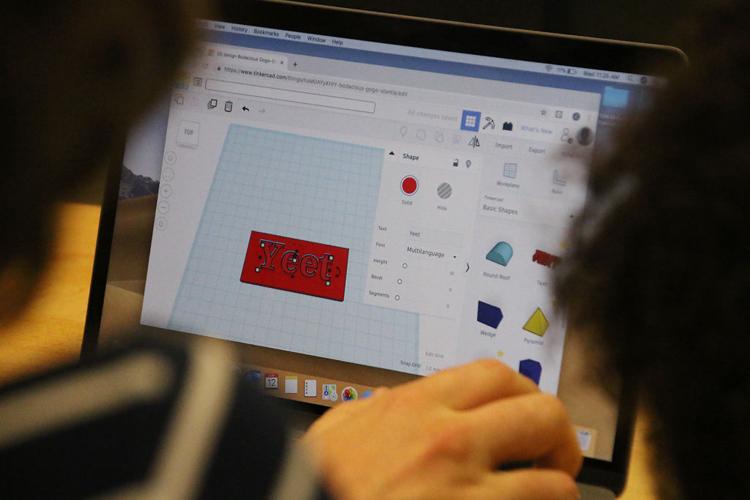 Not even an hour later, she was at ease, watching Koenig as he showed her and fifth-grader Ma'leah Whittaker how to use a 3D-printing program on a Boys & Girls Club laptop. He lay down a virtual brick, then typed "yeet" on top of it.
"Maybe we should capitalize that," he said, and the girls laughed.