Fifty students from mid-Missouri competed in the Regional Scripps National Spelling Bee on Tuesday.
The third- through eighth-graders from Audrain, Boone, Callaway, Cole, Cooper, Howard, Moniteau and Randolph counties represented their elementary and middle schools in the almost 3-hour-long event.
They spelled word after word, which started with "bagel" and got increasingly difficult as the competition wore on. About 280 people filled Fisher Auditorium in Gannett Hall on the MU campus at the start of the event.
N-E-C-T-A-R-I-V-O-R-O-U-S.
Nine rounds later, eighth-grader Lauren Holsapple, who wore silver-sequined sneakers for the occasion, won.
"P-N-E-U-M-E-C-T-O-M-Y," she said, with her eyes closed and right arm moving with each letter. She opened her eyes when she said the last "Y" — and then heard she was correct. Lauren, 13, was the 2018 regional spelling bee champion.
The Columbia Missourian hosted the regional spelling bee for the first time Tuesday evening. The bee showcased the literacy of students and sent the winner to the national competition near Washington D.C. The bee was hosted by Missourian editors, with public life editor Scott Swafford serving as the bee pronouncer, public safety and health editor Katherine Reed as emcee, and Executive Editor Mike Jenner and Managing Editor Jeanne Abbott as coordinators.
"It brings a group of people together that are all interested in the same sort of thing, and it really generates excitement about an academic skill," said Lauren Eisleben, MU event planning and promotion class instructor.
Eisleben led the strategic communication class that organized the bee. She said she wants the bee to "promote literacy and to encourage and inspire students to enjoy being in school."
"It's a fun thing for kids to do," said Katy Cornwall, MU senior and print designer for the class. "It's a competition, but it's a fun thing, it's exciting."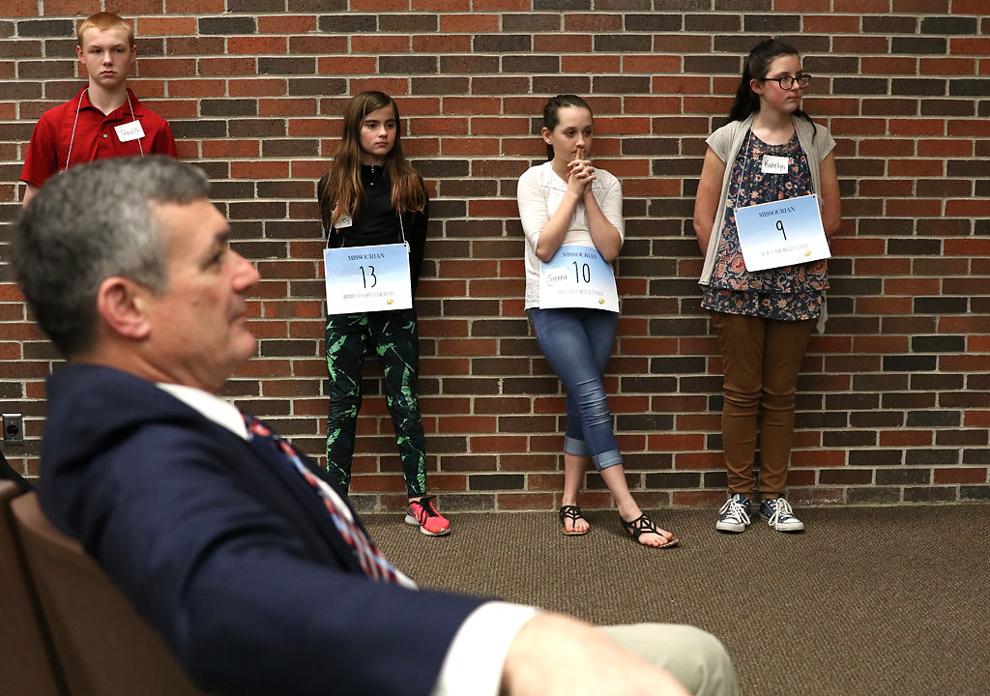 Lauren, who is homeschooled but represented the Mid-Missouri Co-Op of Home Educators, agreed with this sentiment. She said she finds competing "exhilarating and nauseating at the same time."
"I'm always nervous there's going to be one (word) I don't know, but then I also love learning the words," Lauren said.
Lauren has been training for this competition for months. During the past three weeks, she said she studied three to four hours a day.
Rohan Rao, an eighth-grader at Ann Hawkins Gentry Middle School, spent less time studying, but also said he enjoys participating in spelling bees because "it's a fun competition."
"I really spent a lot of time mainly in the last few days with my dad," Rohan said. "We just looked through the word list and tried to learn as many words as we could from the word list."
Rohan was one of the three runners-up in the competition. As an eighth-grader, he won't be able to compete again next year. However, he said competing has provided him with important skills for the future.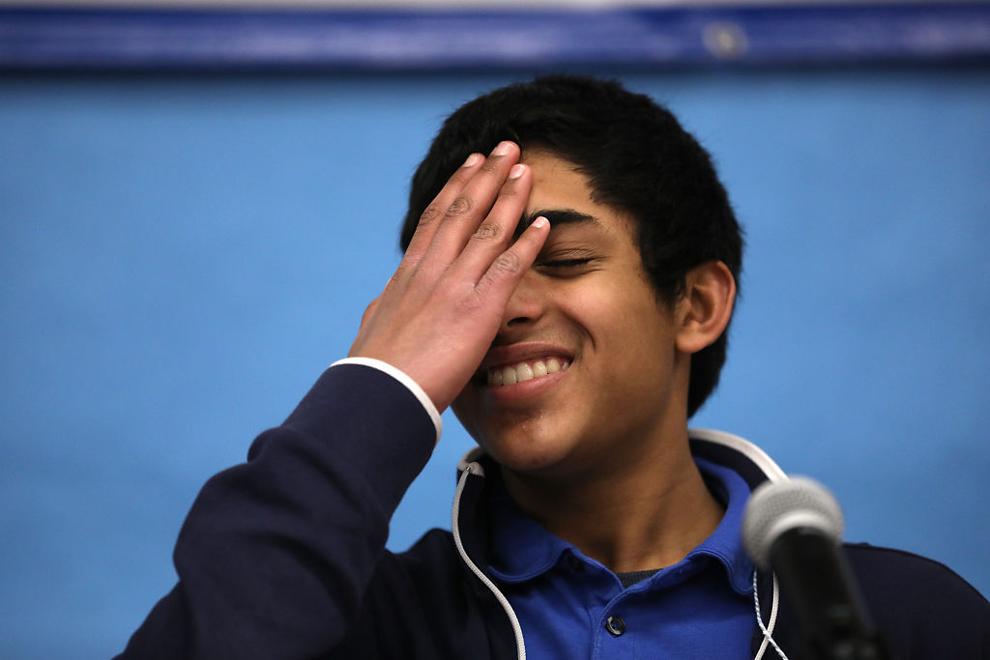 "The vocabulary that you get from the spelling bees, I'd say, is more important because you can use that for essays and such, which can help you get into better colleges," Rohan said.
Lauren will continue with the spelling bee competition at the national level at the end of May.
"I'm so excited to be around people like me in Washington D.C. and to see all the sights and stuff," Lauren said. "And I'm going to spend the next two months studying really, really, really hard."