Columbia Police Chief Geoff Jones approved the arrest of a student at Smithton Middle School in January when he was the supervisor of School Resource Officer Tony Ash.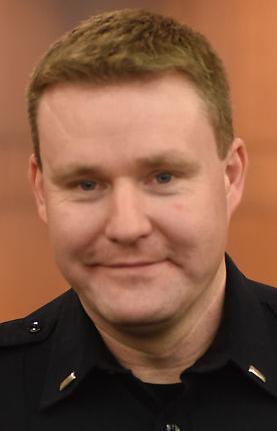 The Missourian reported last week that a police internal investigation found Ash, the school resource officer for all public middle schools, didn't thoroughly investigate a fight that left a student injured and that he wrongfully arrested a black student at Smithton.
The internal investigation stemmed from a complaint the wrongfully arrested student's mother filed with the Missouri Commission on Human Rights. She claimed that her daughter was racially profiled.
Jones released a statement Friday acknowledging shortcomings in the investigation and promising to improve. The statement didn't disclose that the chief was the supervisor referred to in the internal investigation. Repeated requests for confirmation from the police department received no response.
Columbia Director of Community Relations Steven Sapp confirmed Monday that the "Lt. G. Jones" referred to in the internal affairs documents was Chief Geoff Jones. Jones approved the arrest and suggested that Ash charge the student with second-degree assault, according to the documents.
Jones didn't respond to an email sent Tuesday asking for an explanation about why he did not disclose his role in the incident.