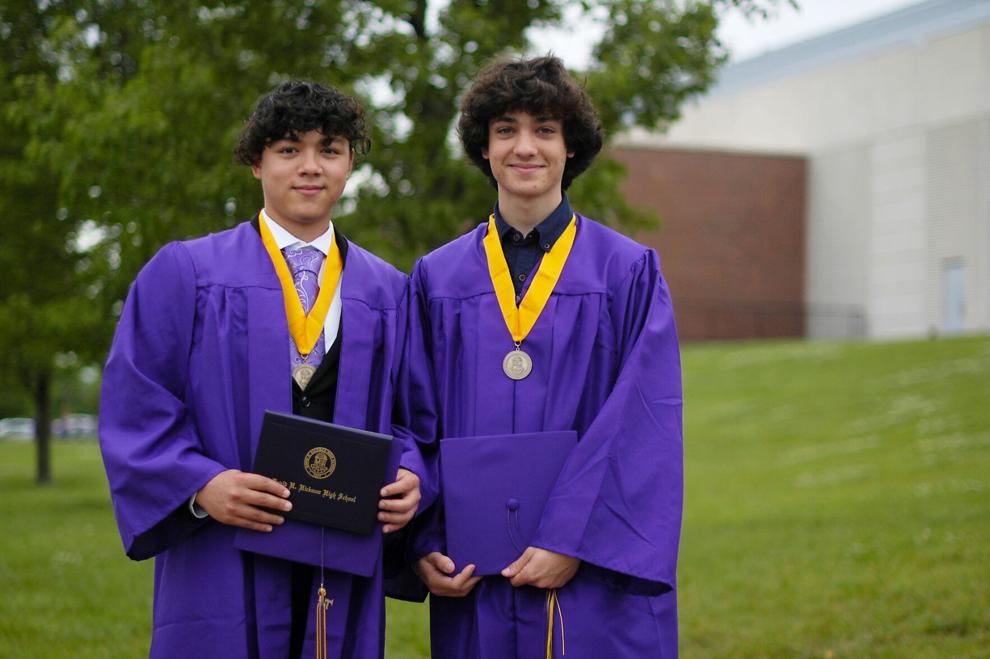 Kempuraj Duraisamy, the father of a Hickman High School senior, sits with his wife and daughter in the stands of Mizzou Arena, distant from other families. He holds his phone, ready to record video as he waits for son Deepak Kempuraj to walk across the stage.
The ceremony at 9 a.m. Saturday was the first of two for Hickman High School's 377 seniors. Battle High School's 333 seniors would take over Mizzou Arena later in the day for their two-part graduation.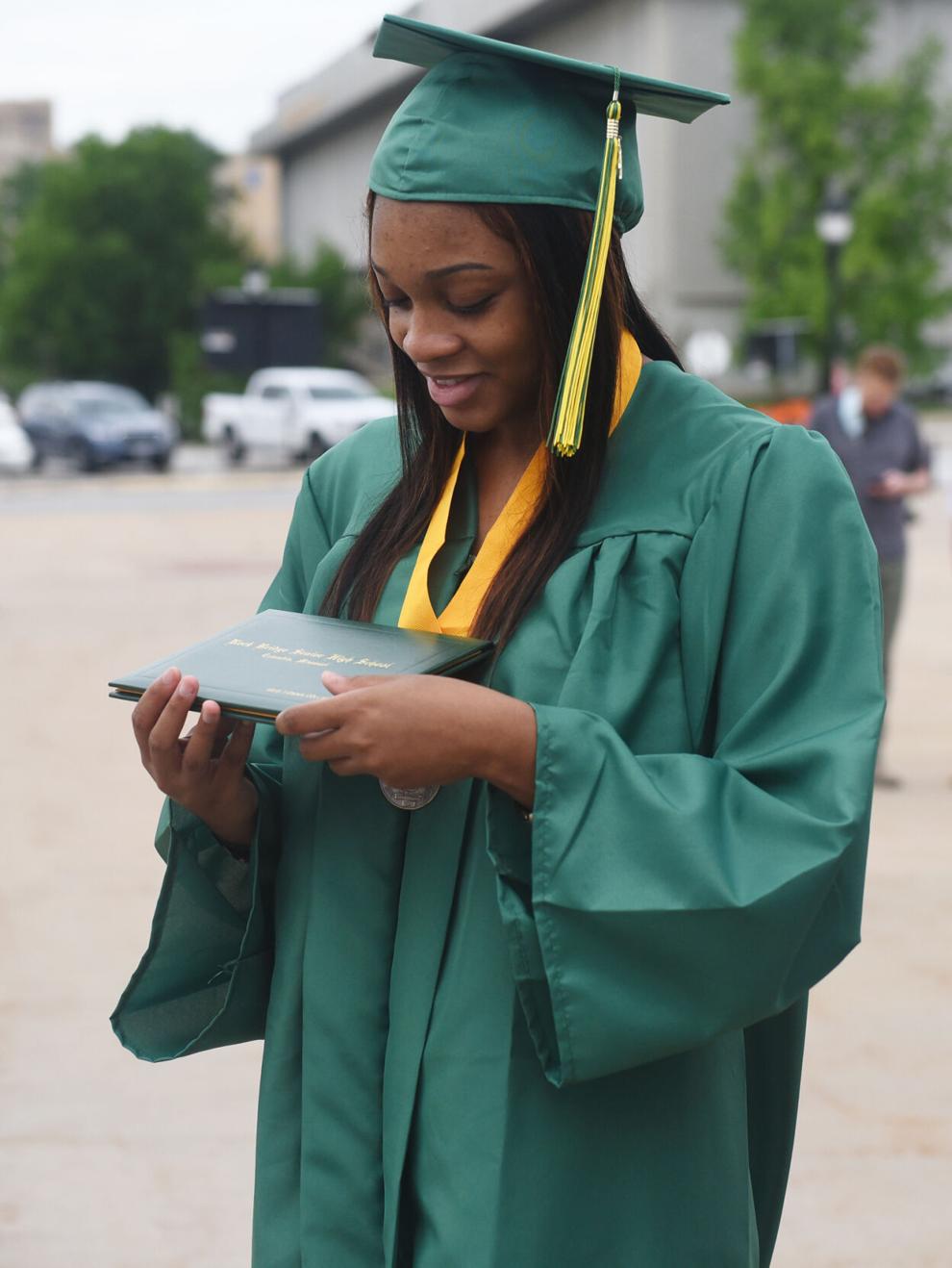 On Friday, 66 seniors at Douglass High School graduated in the morning and 484 Rock Bridge High School seniors had two-part ceremonies later in the day. The larger graduations were held in two ceremonies to follow social-distancing rules required at Mizzou Arena by MU.
Deepak Kempuraj was part of the first wave of Hickman seniors to graduate. His father felt excited about the ceremony celebrating the Class of 2021.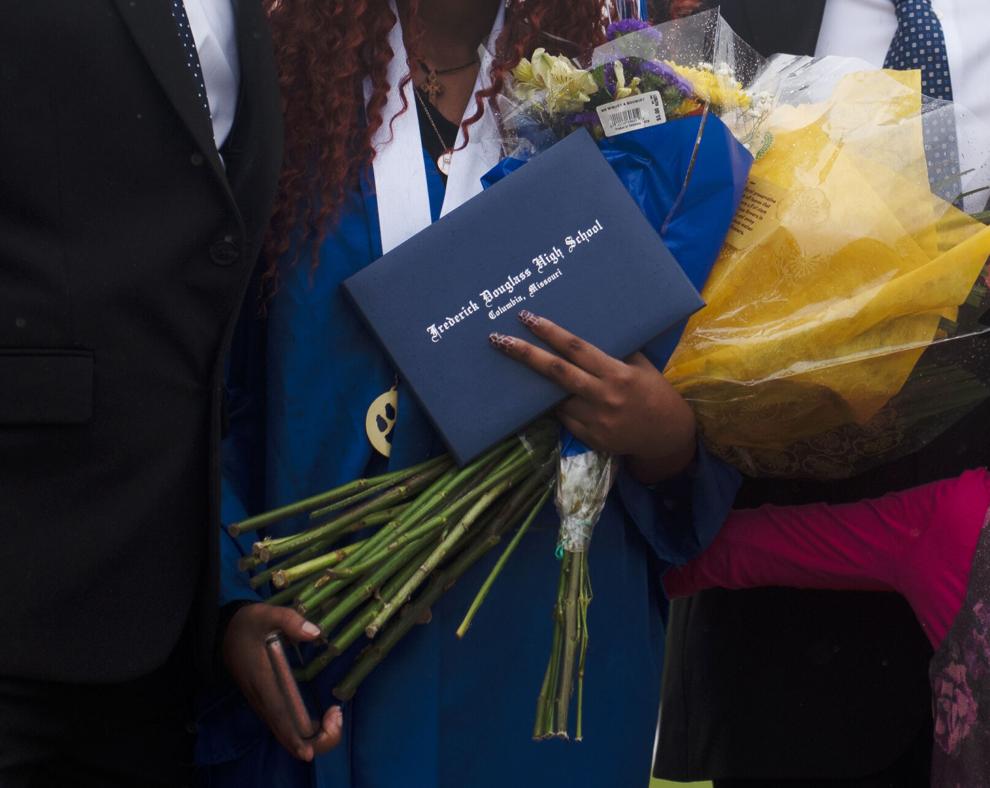 "He is a hard-working person," Duraisamy said of his son. Kempuraj plans to study science at MU and has already published a research paper with the Department of Neurology at MU.
To follow social distancing rules, 15 rows and 11 columns of chairs covered the arena floor for the graduates. Family and friends were scattered in the stands to cheer on the graduating class.
Many attendees were excited about having a graduation in person — even though it was far from ordinary.
Renée Keimig, who was there to watch her grandson graduate, was glad to be there.
"I am excited that the kids get to have one," Keimig said.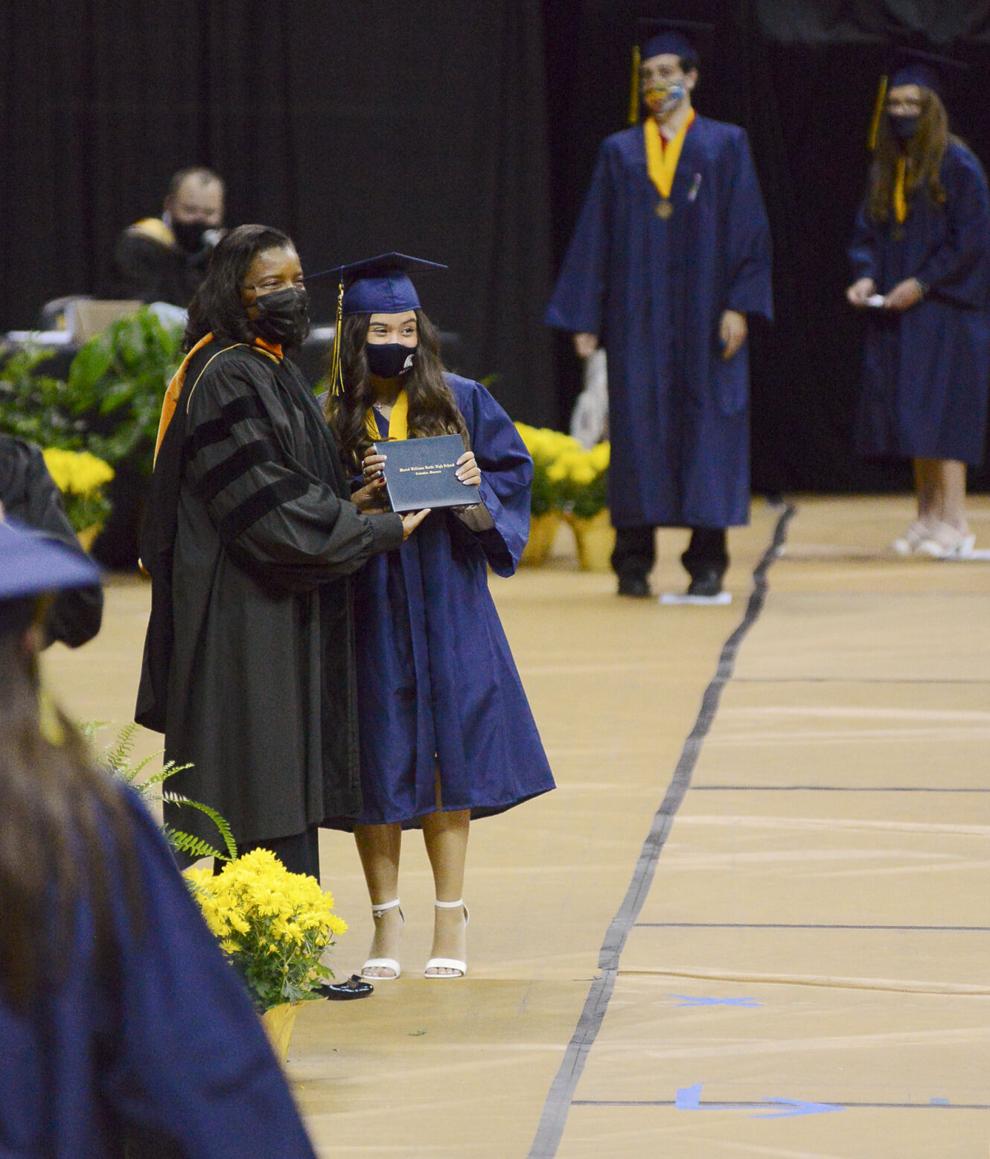 Principal Tony Gragnani praised the seniors for not letting the COVID-19 pandemic stop them and persevering though it.
"Obviously, this is not how any of us could have envisioned your senior year coming to an end," Gragnani said, "gathering with half your class, masked, socially distant and in a pretty empty arena ... . We are here, and we should celebrate your class the best we can."
Ben Cohen, a graduating senior, reflected on his time in high school in a speech during the ceremony.
"We've made it through a really weird year together, most of it apart," Cohen said. "This year might have changed the way school looked, but we're the same people we were four years ago ... . Hickman High School gave us the freedom to figure out the best way to be those people."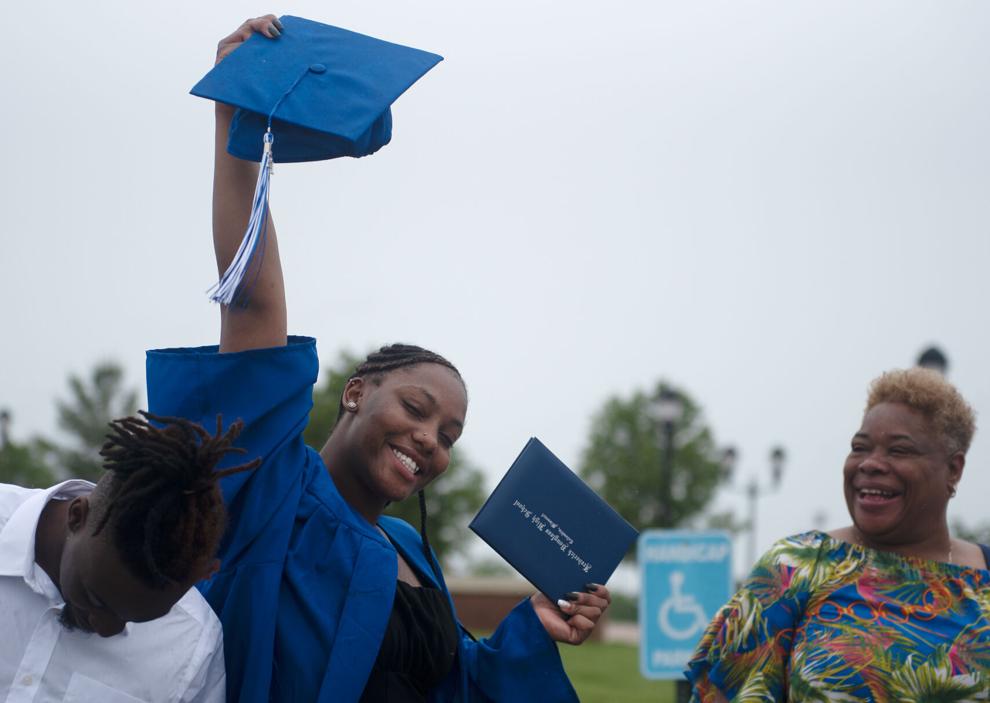 Last year, small, in-person ceremonies were held under heavy social-distancing and masking requirements. Columbia seniors were celebrated with outdoor parades and processions. Although Friday and Saturday ceremonies were a big step toward normalcy, the effects of the pandemic linger with the graduates.
"It's weird, because it's so anticlimactic," senior Amalia Kallmann said.
The ceremony was more than she was expecting, but finishing classes online didn't feel the same as a traditional year: "I literally clicked off my computer, walked away and then go to school to pick up my diploma."
While it was hard to experience her senior year in a different way than she had hoped, Kallmann was comforted to know she wasn't going through it alone.
"While you were not physically at Hickman," Gragnani told the graduates, "Hickman was always with you."