Daylight streamed into the cafeteria Monday morning at Mill Creek Elementary School as the district's first COVID-19 vaccine clinic for ages 5 to 11 got underway.
School nurse Molly Matter talked with parent volunteers about handling consent forms, moving the process along and keeping children calm during the actual shots.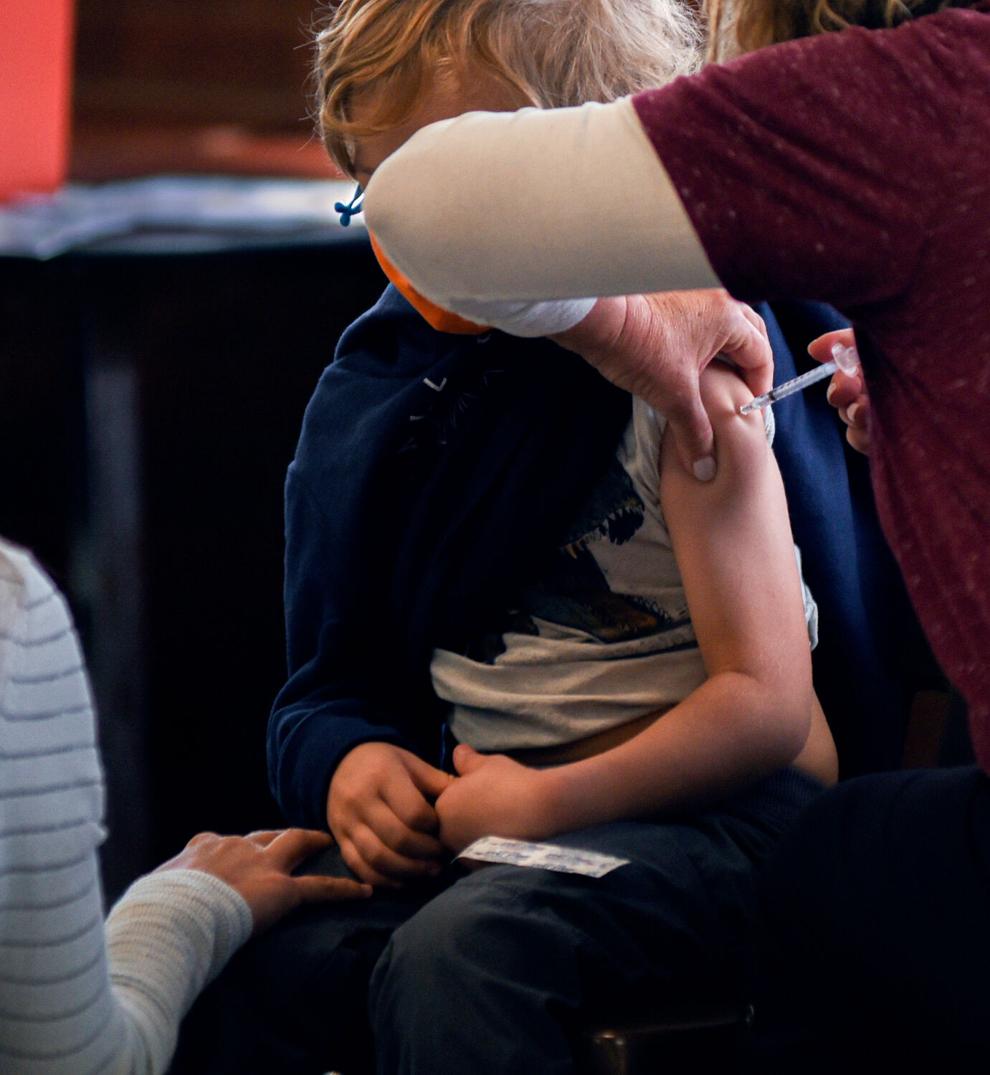 Then came the kids. Except for a bit of nervousness right as they got the shot, most of the children vaccinated during the first hour and a half of the two-hour clinic seemed untroubled by the process. They laughed and talked while they waited in line.
Similar to the flu clinics held annually at schools, the COVID-19 clinics will be held throughout the district over the next several weeks. Centers for Disease Control and Prevention Director Rochelle Walensky expanded recommendation of the Pfizer vaccine for younger children Nov. 2.
The clinic vaccinated 175 out of the school's 578 students, Matter said. Some parents let her know they were getting their children vaccinated at outside locations.
The number of students getting vaccinated at Mill Creek was shifting, Matter said early in the day, because parents, a number of whom reached out to the school over the weekend, were still sending in consent forms for their kids.
"I think that the people who have signed their kids up for it today have been anxious to get it done," Matter said.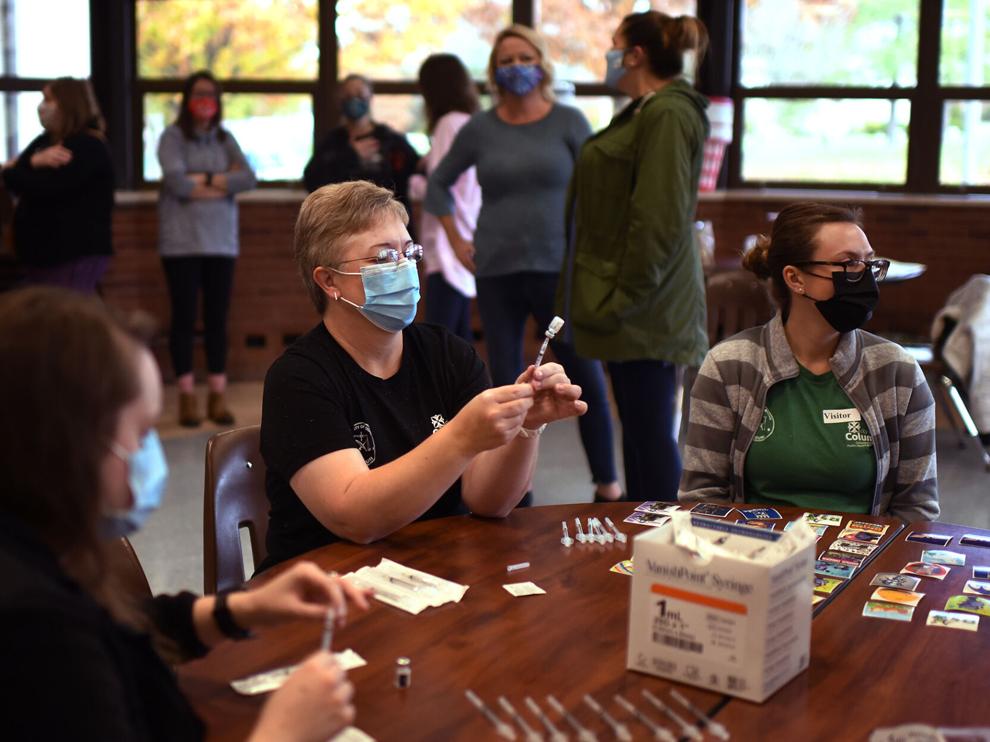 COVID-19 vaccinations are optional for public school children in Missouri, and a written consent form is required for them to get the shot at school.
A letter to families last week said the district hopes that "with the expansion of vaccine availability, guidance from health and medical professionals at the local, state or federal levels, coupled with decreasing trends of positivity in our community," the indoor mask mandate might be removed. Students, staff and visitors have been required to wear masks in district school buildings and on school buses since August.
The Columbia/Boone County Health and Human Services Department is providing the vaccines and the nurses to administer them. Clinic dates are planned so that participating children will receive their first dose by the start of the winter break, Dec. 22.
"CPS, obviously is the biggest district in our county, so we work with them pretty closely to get all those schools scheduled," department health educator Ashton Day said.
On a personal note, Matter was especially happy when she heard about the vaccine's approval for younger children. "I'm a mom of three kids who are all under 12," she said, "so this announcement was pretty exciting for me just personally."