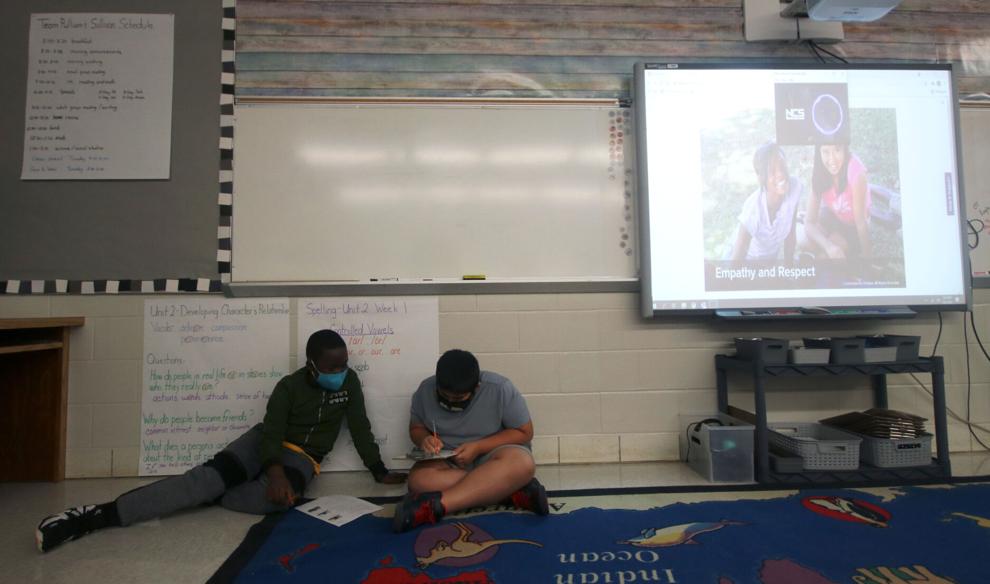 A single-file line of second graders broke into an all-out stampede on the Blue Ridge Elementary School blacktop as recess got underway.
A couple of students ran straight to the standing spinner. Hands gripped the post's handles tightly, and the students began to run. Round and round and round, in circles so tight it made your head spin.
As momentum grew, some students jumped onto the spinner's platform. Others let their bodies fly, holding on as tight as they could.
They piled on top of each other. Three, four, six. No permission asked. No turns taken. No sharing demonstrated.
Soon, there was barely enough room for one more big toe to hang onto the platform's edge or one more pinky to wrap around the post's handle. Jason Province, a staff member on recess duty, quickly walked over, told the kids to get down and lined them up along a nearby fence. Two at a time, four spins each, then switch, he said.
Most second graders would have learned these skills in recesses past, but the last time these second graders consistently had that chance was in kindergarten.
After almost a year and a half of on-and-off remote learning, social lessons like these have required more reinforcement and repetition than normal, Province said.
Across the country, parents, teachers, guidance counselors and psychologists are observing the toll that lack of peer-to-peer interaction during the pandemic has had on students.
Columbia Public Schools is responding through a social-emotional learning curriculum in elementary schools districtwide.
"Students have lost the social cues. They've forgotten how to play," Blue Ridge Principal Mark Burlison said. "It's gonna be a learning curve of where we were and where we're at."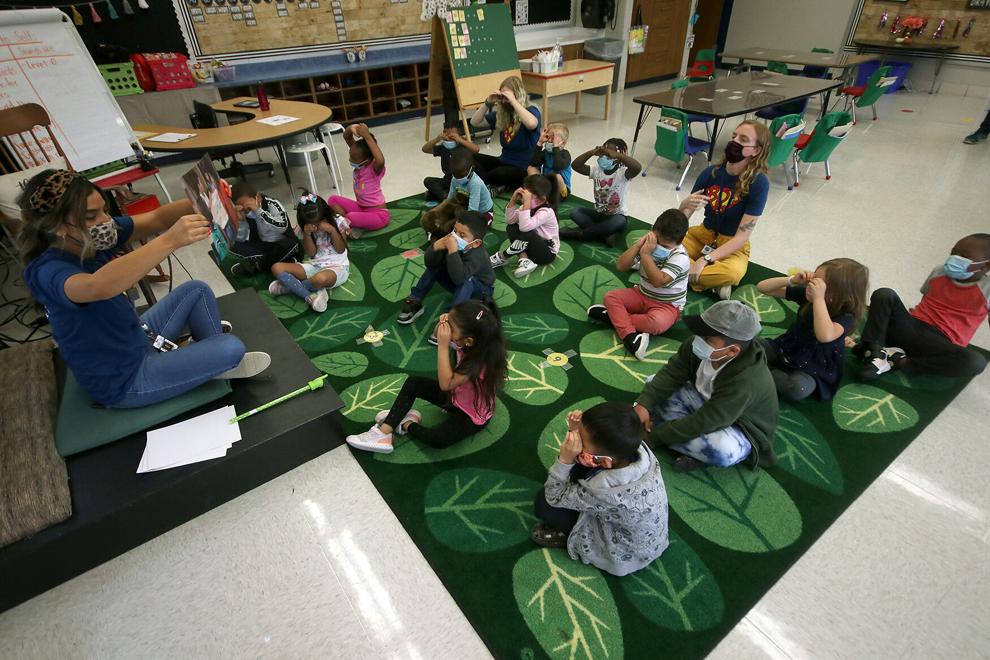 Educators express concern
With a majority of students nationwide only returning to in-person classes in the late spring or early fall, there is little to no data detailing the exact impact of COVID-19 on their social and emotional competencies.
However, the Center for Reinventing Public Education predicts that 30% to 40% of young people have experienced negative effects on their mental or social-emotional health during the pandemic. A July survey from education publishing company McGraw Hill shows a response of general concern, with over 80% of educators believing social-emotional learning has become more important since the pandemic.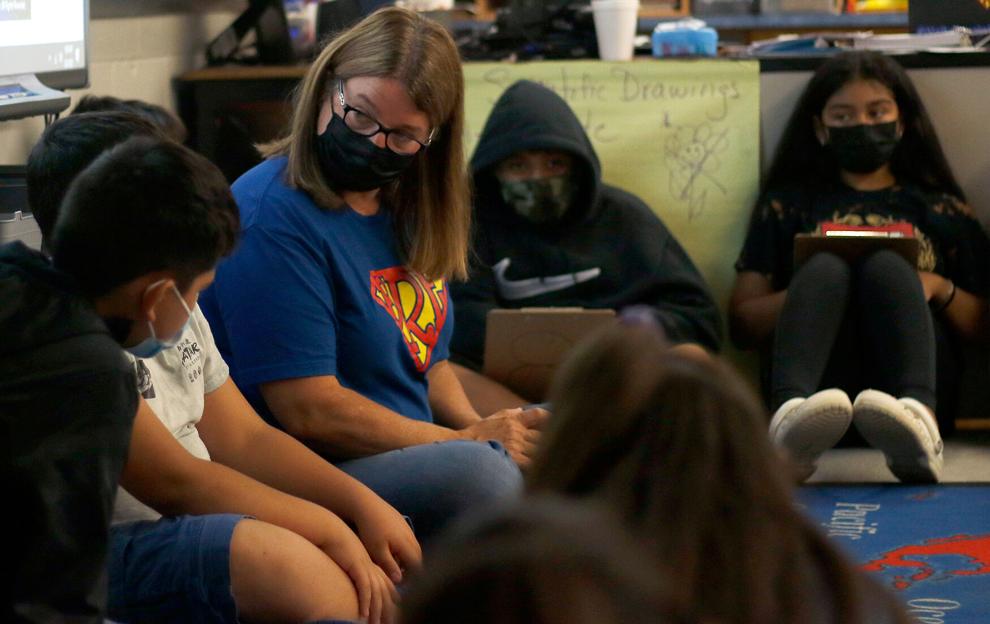 Social-emotional learning is the process through which children acquire and apply skills including self-awareness, social awareness and relationship skills.
"Using play is how they build things we call executive functioning skills," she said. "Interacting with your peers, you learn how to understand your own emotions and how to express those emotions. It helps you with coping with challenges and accepting responsibilities."
Deprived of many opportunities for peer-to-peer social development during the pandemic, many students face a delay.
"I think that COVID really impacted kids — not only that they've not been able to have that interaction with other peers their same age, but also the structure," Blue Ridge counselor Terrence Walker said.
"At school, we teach them that we have a specific schedule and we have specific expectations," he said. "Not saying that they don't have those at home, but the structure and expectations look different because it's a learning environment."
Others simply need to remember what it is like to interact with peers.
"I have a very good friend of mine, and she has one child, and he is very smart, but his peer interaction after COVID is so much different because he talks like an adult right now, because the exposure is only to adults," Burlison said. "It was more of a relearning — you've got to step back and say, 'hey, they're still kids,' and 'how do we help those kids interact the most appropriate way?'"
A districtwide response
In two classes on different ends of the Blue Ridge building, kindergarteners and fifth graders sat on their classroom carpets.
Taylor Morales led the kindergartners as they cupped their hands around their eyes like binoculars, symbolizing the listening skill of "eyes watching."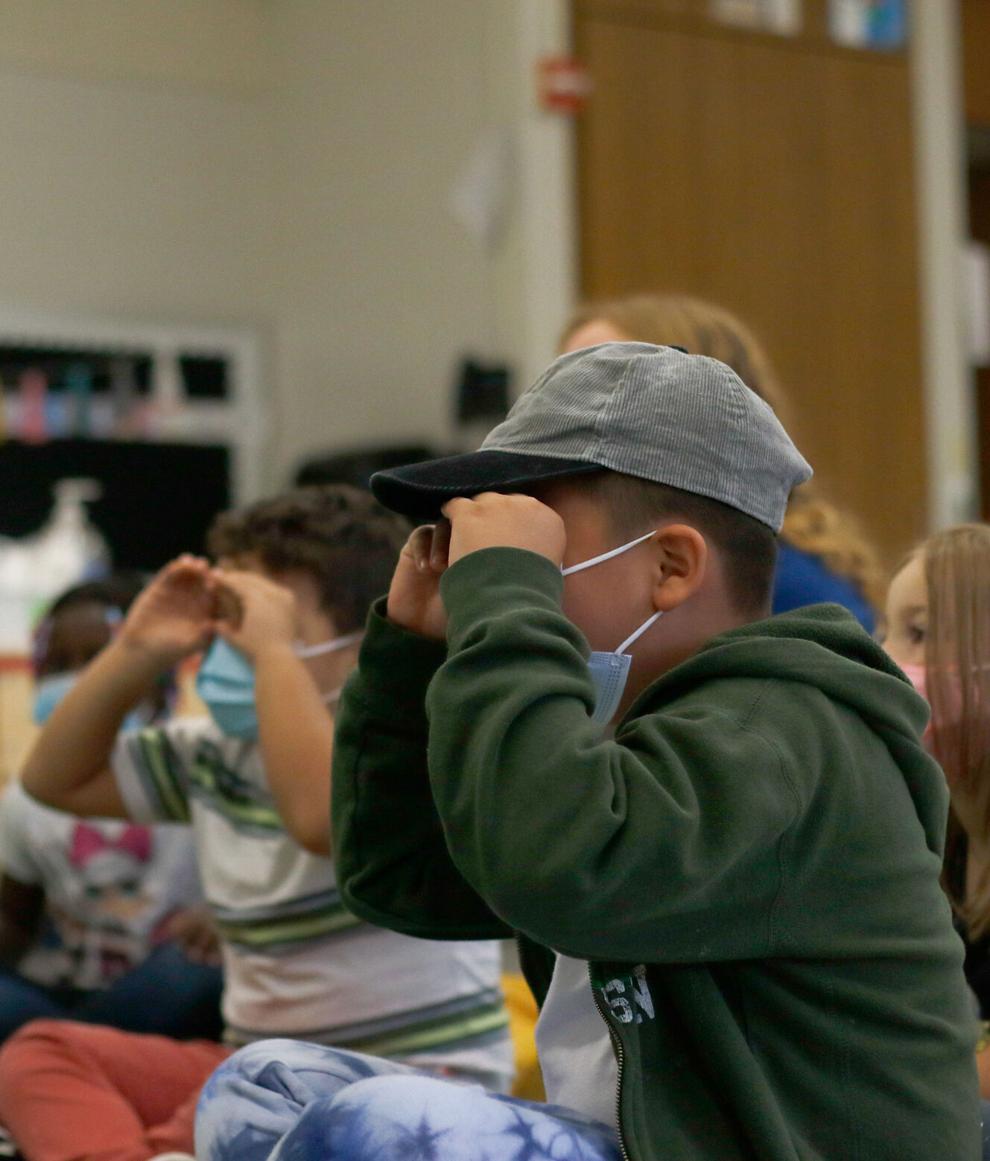 Kelly Pulliam guided the fifth graders as they interviewed each other, asking about times they have been shown empathy or respect. Then they got back together as group and talked about their answers.
Despite the differences in topic and methodology, the core concepts of the social-emotional lessons originated from the same place: Second Step.
Developed by a nonprofit education group, Committee for Children, Second Step is a social -emotional learning curriculum taught in all Columbia public K-5 classrooms.
It provides teachers with easy-to-follow classroom kits that outline lessons in an scripted format that infuses the five core competencies of social- emotional learning — self-awareness, self-management, social awareness, relationship skills and responsible decision-making — in weekly lessons.
Concepts covered in Second Step include being assertive, respecting similarities and differences, understanding complex feelings, showing compassion and managing feelings of anger and anxiety.
The curriculum was introduced in 2015 at Russell Boulevard Elementary School before expanding to a four-school pilot program in 2018 and then being implemented universally last year. Now it is being used by majority of Boone County elementary schools.
Sara Owens, director of the Boone County Schools Mental Health Coalition, emphasized the importance of a curriculum like Second Step overall, but particularly after COVID-19, saying extended isolation exacerbates risk of social struggles, which can lead to trouble in academics.
The curriculum is broad, skills-based and heavily researched and has a scaffolded structure, which means there is a different version for each grade level, Owens said. The curriculum is also intentionally designed for general teachers rather than psychology specialists, making it more feasible for schools to implement.
The coalition has been a key partner in introducing Second Step to Columbia Public Schools and districts across Boone County. Funds from the county's mental health sales tax have been used to help in purchasing some of the curriculum, and coalition staff members like Owens have led curriculum training sessions.
Morales and Pulliam both agreed that Second Step has been a useful tool as the district's newest social and emotional curriculum. However, they, along with Burlison and Walker, noted that the lessons taught and the support given to Blue Ridge students are not new.
"As teachers we're used to meeting our kids where they're at and figuring out what they need. This was just one of those things," Morales said. "We're just kind of working each day to meet them where they are."
CORRECTION: Enil Cruz Meraz was misidentified in a photograph in an earlier version of this article.