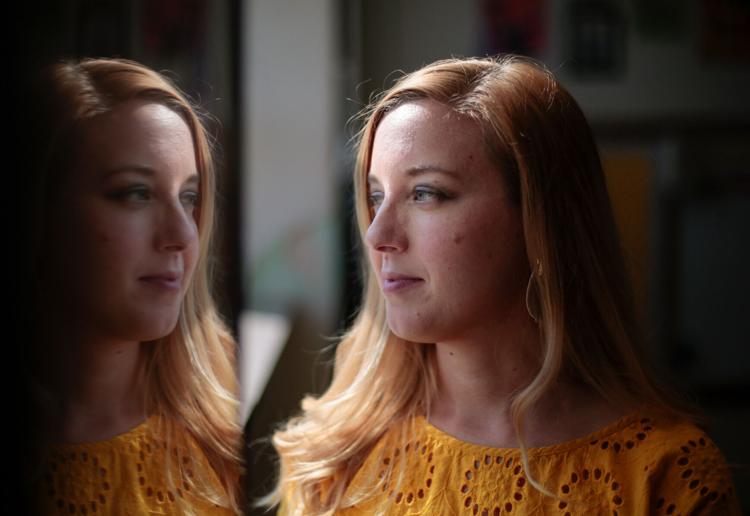 It was the evening of March 14 and the final performance of Hickman High School's spring musical production "Once Upon a Mattress."
Emi Creamer, then a Hickman sophomore who worked on lights for the show, recalled when it hit her — that it would be the last in-person performance for the foreseeable future. She was at the postproduction party, and she and the other students sobbed together.
For Dany Dakhlallah, then a Hickman junior and lighting co-designer, it wasn't one moment.
"I kept trying to talk myself into thinking it'll happen next month, because I think it was such a devastating feeling to have everything canceled like that," he said.
For Columbia theater teachers and students at middle and high schools, COVID-19 canceled spring performances and brought a general sense of uncertainty over how theater programs would continue. Now that the school year has started, teachers are doing what they can to make plans and engage their students.
"I don't want the students let down," Hickman theater teacher Sarah Gerling said. "I think we're all at a place where we really need to create and we really need to come together to make something."
'For now, we will adjust'
In Columbia Public Schools, the Department of Fine Arts oversees all art, music, theater and speech/debate education from preschool to 12th grade. Because of COVID-19 restrictions, none of these content areas is permitted to hold in-person, indoor performances with live audiences during the fall semester, said the district's fine arts director, James Melton.
For theater, as well as other content areas, this presents several options. Performances may be preproduced or livestreamed. Some may opt to not have regular performances and instead only do activities within their classes or for students' families.
Even if the district decides to move to a hybrid or in-person model, the fine arts department will maintain its position at least through the fall semester. Melton said the commitment is meant to give the teachers a clear sense of how to plan and structure their performances and activities.
"It is now — it isn't forever," Melton said. "For now, we will adjust, and for now we will wait, and for now we will plan.
But eventually, we get to return to it. And it will be great when we do."
Before COVID-19, sixth- through 12th-grade theater and speech and debate teachers had a good deal of flexibility in choosing how they met the program's curriculum standards. There was no set sequence they had to follow in their classes.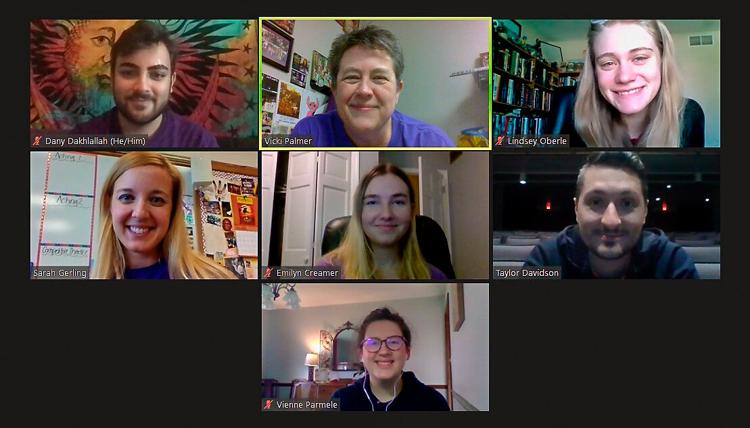 However, as a result of the pandemic, Melton, like other content area coordinators within the district, faced curriculum decisions.
He tightened the curriculum, including establishing a set order and sequence for teaching theater concepts across each grade and delivering less content by slowing down the pace of each class. Within these curriculum changes, teachers may add to the program's sequence, but they can't take away from the set plans.
"I'm saddened when I take away any level of teacher autonomy because they are so gifted at meeting students where they're at," Melton said. "I think in the future we'll find a better balance."
'We need to embrace what we have'
Despite the upheaval, Columbia theater teachers work to keep their focus on the students.
Lauren Dotson, who teaches theater and speech at Smithton Middle School, has been doing a Zoom activity called "Why are you late?" with her sixth-grade performing arts and her seventh-grade theater classes. In the activity, she sends a student to an online breakout room, and while they're gone the other students decide on an excuse. The first student joins the main Zoom session and tries to guess the reason for their tardiness while their classmates pantomime the actions.
"We're just doing what we can to make this as normal for the students as possible," Dotson said.
Jordan Pixcar, who teaches theater at Lange Middle School, also has been doing the "Why are you late?" activity with her students. She's noticed they seem to crave interaction and community. Pixcar believes theater classes, even while virtual, help offer this interaction by being a place where students can learn to present and communicate clearly.
At Jefferson Middle School, theater teacher Susan Edmondson has taken somewhat of a different approach in one of her classes.
It's Jefferson's first year as a STEAM (science, technology, engineering, arts and mathematics) academy and, as part of that, Edmondson has been teaching a STEAM theater course for sixth-graders.
Their first project has been to incorporate science and the arts by creating a scene about little-known exotic animals.
Edmondson has noticed her students are enjoying this approach as they think of ways to use puppets or pantomime the animals over Zoom.
Some of her students are understandably sad about the semester, Edmondson said, but others are happy to perform virtually.
"While we're here we need to embrace what we have," she said. "I know that this is the kids' venue. They know TikTok. They know Instagram. They've been doing these things for a long time, and they're comfortable with this."
"As long as they're feeling good about themselves, and they're thinking, and they're sharing, and they're learning to communicate and they're exploring the world that they live in, we're good," Edmondson said.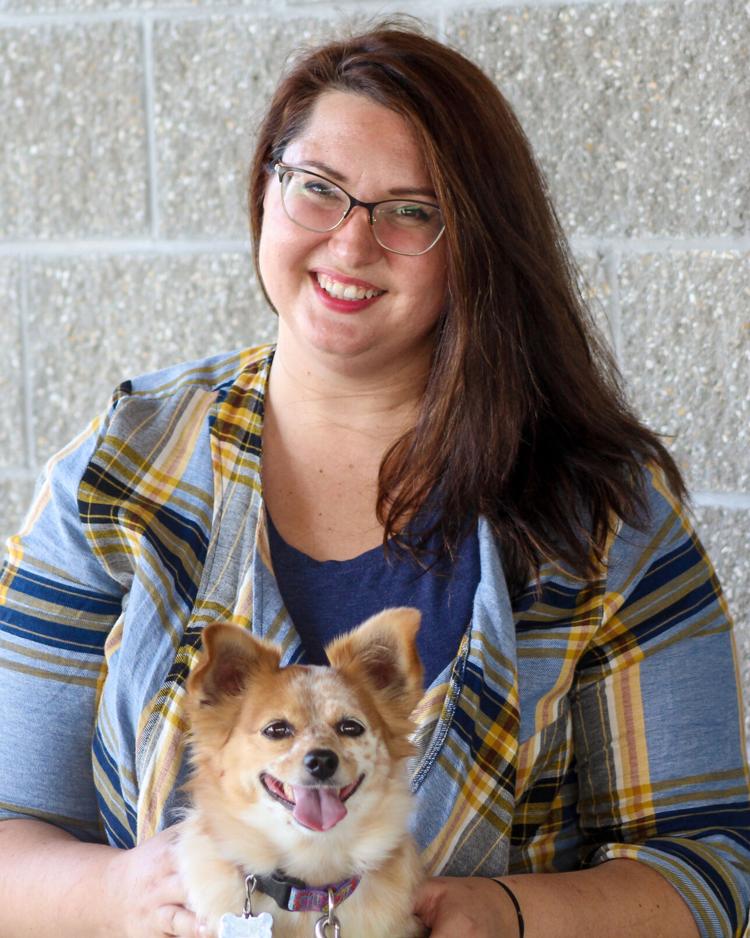 Kristin Bailey, who teaches theater at West Middle School, adjusted one of her usual class activities to fit with Zoom. During a normal semester, she would have her students verbally guide her through an obstacle course as a way of teaching them about the importance of good communication, common language and clear directions on stage.
Now, she's set up a small obstacle course at her home, and students tell her how to lead Gus, a cat figurine made of wood, through the mini-course over Zoom.
"We're making the best of a weird situation," Bailey said. "I can definitely tell that if they were in the classroom and it was a normal year, we would be having a lot more interactions and collaboration and building community."
'Find that magic, get that feeling'
The conversation about what to do and how to do it remains fluid at its heart.
Gerling is club co-sponsor of the Kewpie Stage Players and troupe director of Hickman's chapter of the International Thespian Society: Troupe 5568.
She also is the lead teacher for the theater content area district-wide and works with Melton to plan and coordinate decisions specific to all sixth- through 12th-grade theater and speech and debate programs.
During the summer, the two talked with MU student and Rock Bridge High School alumnus Kyle Shearrer. A fifth-year information technology and theater major, Shearrer helped coordinate, edit and distribute video for the Larry D. Clark Summer Repertory theater program at MU. He talked with them about his experiences as well as possible options for how the district could approach theater in these times.
Shearrer believes in the importance of theater during COVID-19 even if it's lost the special magic that comes with being live.
"That doesn't mean that you can't still find that magic and get that feeling," he said. "It's happening out there — you just might need to look a little harder for it."
Melton recognizes that performing arts teachers often let their desire for high-quality performances get in the way of doing something that would be deemed better than nothing.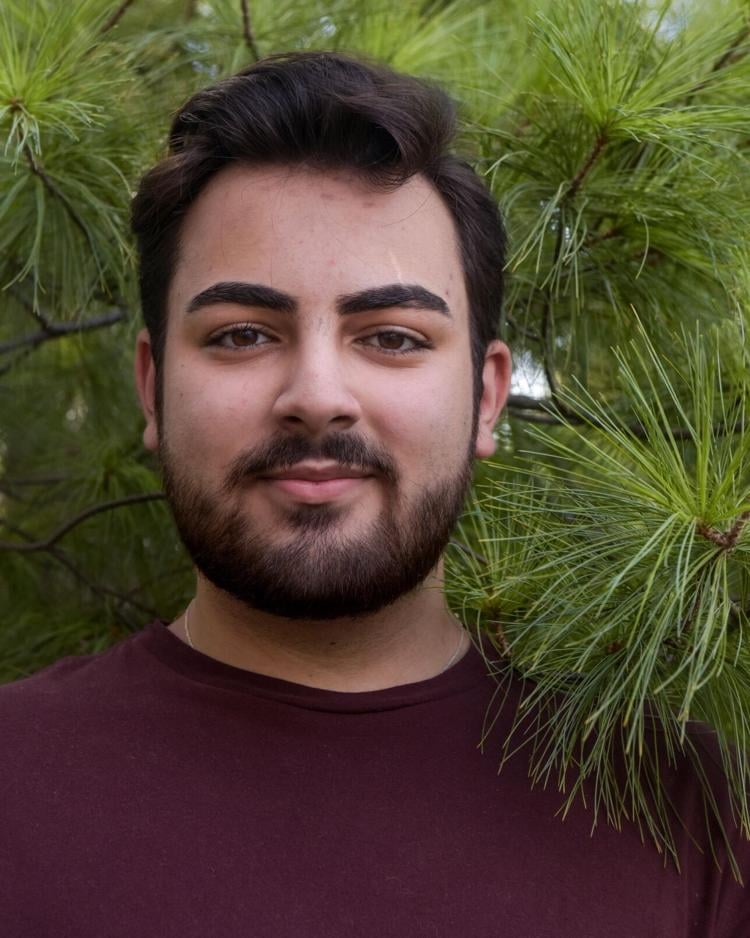 "I'm having to manage my own feelings as well as help coach my awesome team of teachers about 'let's not let great be the enemy of good,'" he said.
As the school year continues, theater teachers at both the middle and high school levels are making decisions about how they're handling performances within the department's limitations. Gerling, for example, hasn't chosen a show yet for Hickman, but she's considering a smaller-scale Zoom or Skype performance.
"We want whatever we do to be successful as far as being challenging for students but also be something we can look back on and all be proud of," she said.
Bailey is considering a prerecorded virtual performance with monologues over Zoom. Edmondson would like to create a voluntary showcase with recorded videos from her students.
Dotson is planning an optional in-class Zoom performance for her sixth- and seventh-graders.
If COVID-19 restrictions continue into the spring, Dotson may do a reader's theater-style production over Zoom with her eighth-graders.
"I do see an outcome where we are stronger because of the adversity we're facing," Melton said. "Whatever we learn in this time is going to serve us educators and it's going to serve our students in the future."