When early snow fell on Columbia last month, first-grade teacher Becca Turner saw it as a learning opportunity.
She took her students outdoors and asked them to use their five senses to describe the snow. Some of the children even took it upon themselves to measure how long it took for snowflakes to melt in their hands.
"It's amazing what kids can do when they're given the opportunity to be outside and just play," said Turner, a teacher at Locust Street Expressive Arts Elementary School.
The need to incorporate nature into lesson plans is an enduring one, even during a pandemic. Mike Szydlowski, science coordinator for Columbia Public Schools, has long been a dedicated advocate of using the outdoors as a classroom.
He has heavily pushed initiatives such as nature playgrounds at several Columbia elementary schools and the 207-acre Columbia Nature School. When completed, tentatively in time for the 2022-23 school year, the Nature School will be a full-time setting for outdoor learning.
Szydlowski organized the largest field trip of its kind in 2014, when he took 300 students and 42 teachers to the Teton Science Schools in Jackson, Wyoming. It has since grown to more than 700 students a year, he said.
Under ordinary circumstances, Szydlowski sets a goal of three outdoor experiences for elementary students each day during recess or the lunch period as a normal classroom lesson or a team-building exercise.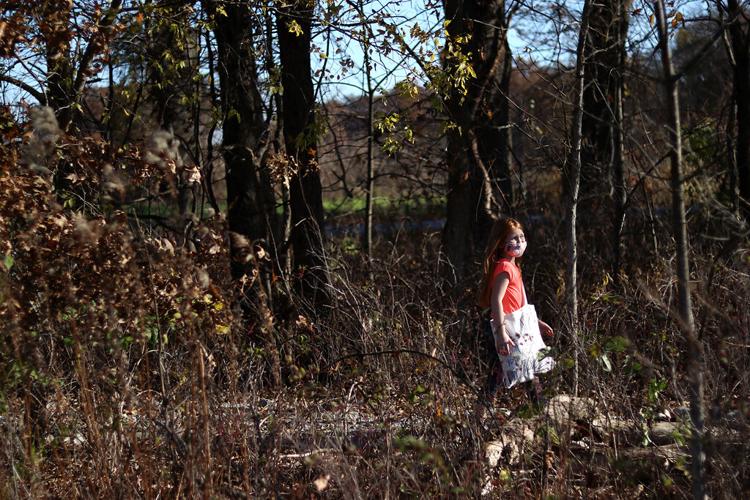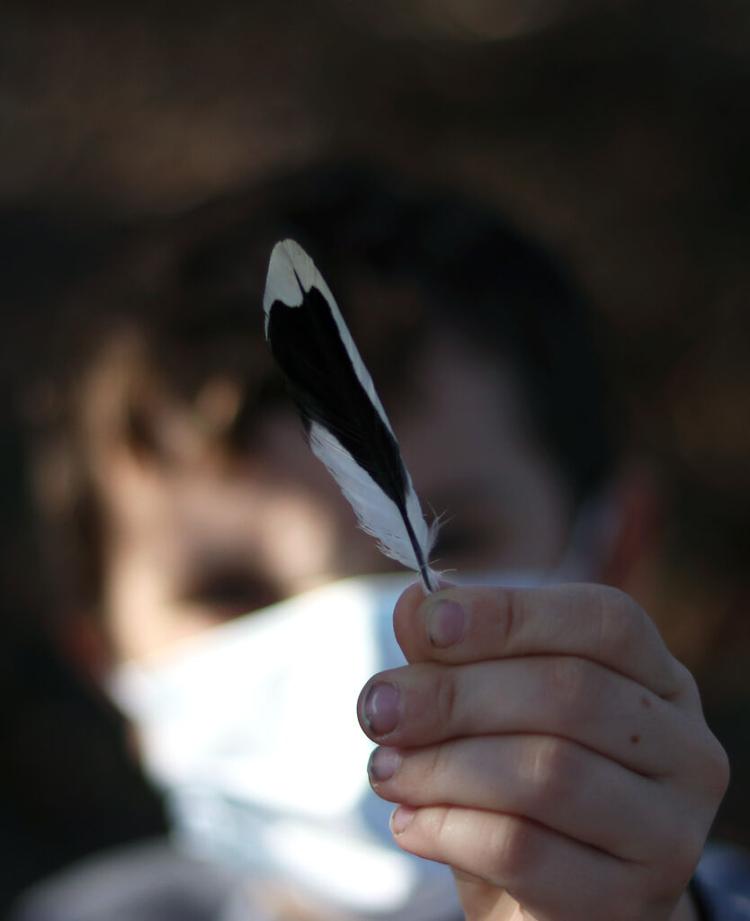 A 2017 study from Hamline University in St. Paul, Minnesota, found that outdoor learning increases the amount of energy, engagement and excitement among students. It also can have particularly promising implications for special education classes.
In addition to Locust Street Expressive Arts, a number of other schools in Columbia have already incorporated outdoor education into the curriculum, including Fairview, Two Mile Prairie and Paxton Keeley elementary schools.
Rachel Kinney, a fourth-grade teacher at Fairview Elementary, said she has already seen how the outdoors can prompt a shift in engagement and behavioral issues.
"Anytime you take kids out of the classroom and into a different environment, they're excited," Kinney said. "The behavior just kind of subsides, and they're happy and out there with fresh air."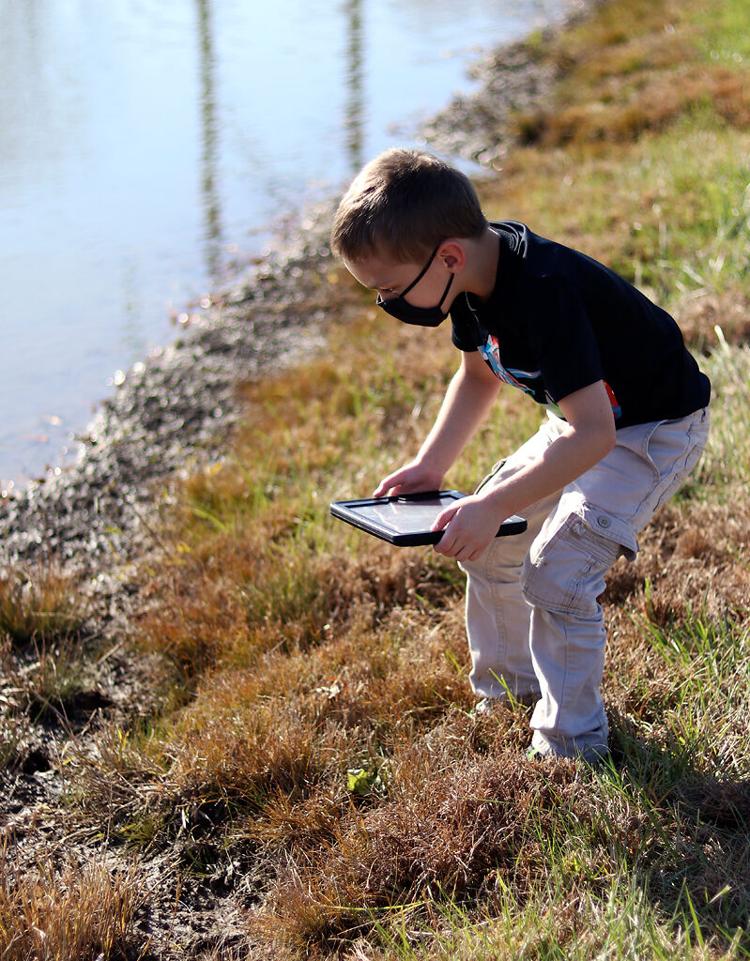 Fairview Elementary is a place-based school, meaning students look to the community and the world around them first for all-encompassing, interdisciplinary learning.
In a lesson on the internal and external structure of plants, for example, Kinney took her students outside to find examples specific to the school grounds for observation.
"It's like taking a step farther and making it more hands-on," she said. "It's getting them out of this classroom because I'll tell you, you'd go crazy sitting in here all day. We're learning that."
Place-based learning isn't only for science, Kinney added. Last year, the fourth-graders were able to use math, writing and other subjects in discussions around plastic water bottles and recycling.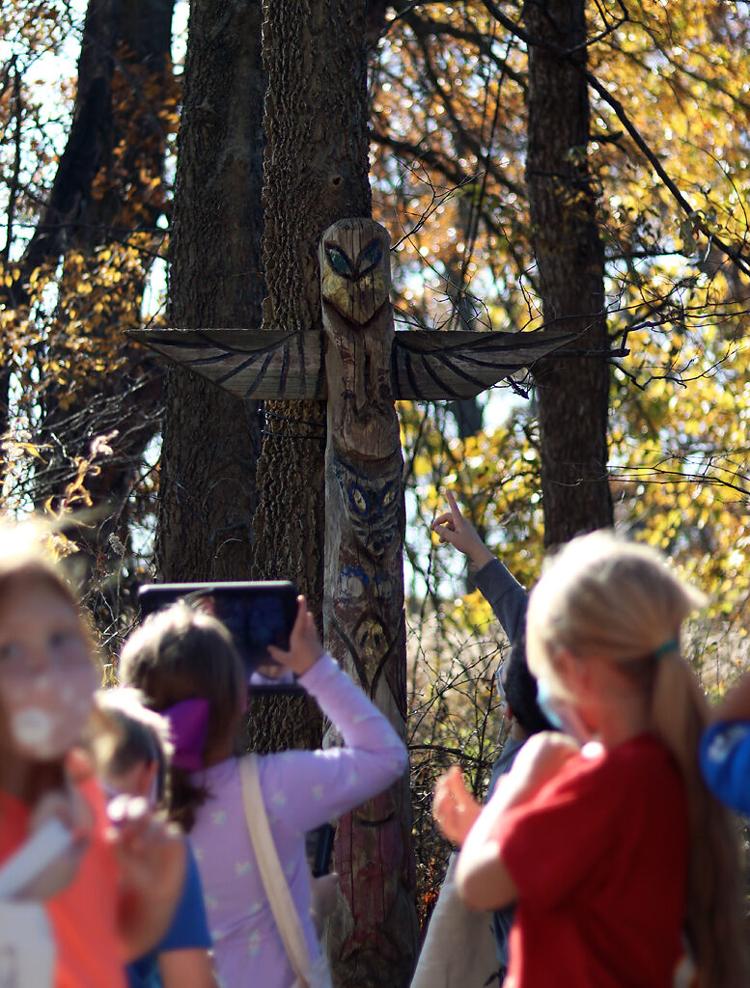 "It's really just using what's around you to help you learn," Kinney said. "And there's just so much you can do with it."
In Lindsey Mueller's first-grade class at Two Mile Prairie Elementary School, outdoor learning has led to more meaningful lessons about plants and animals.
To learn about the life cycle of oak trees, Mueller's students ventured onto school grounds to find acorns. To observe the life cycle of chickens, Mueller's class can visit a chicken coop on the Two Mile Prairie campus.
"Putting a lima bean in a plastic bag and watching it grow, ... it's not that thrilling," Mueller said about her students. "But when you take them outside, you never know what's going to happen and what kind of teachable moment might pop up."
While no one is thankful for the pandemic, Szydlowski and Mueller agreed that it certainly offers an incentive to get outside into a safer environment.
In a document called "Taking Learning Outside... in Any Subject Area," the Columbia Public Schools' Science Department points out that outdoor air is cleaner because it's continually being replaced, germs are more unstable in UV light and social distancing is easier.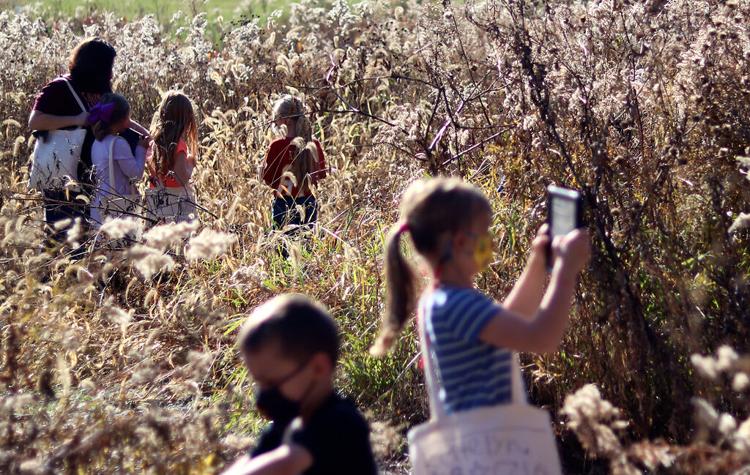 "We've been pushing this for years, and it took a pandemic for it to take off and realize, 'Wow, it is healthier outside,'" Szydlowski said.
Mueller said she looks forward to more opportunities to learn outside the classroom when COVID-19 is no longer a threat.
"We've established areas that are perfect for us to go outside and learn," Mueller said. "Once we can loosen those things up, I think it'll be even easier for us to go outside and enjoy it together."
At Paxton Keeley Elementary School, the library team has integrated outdoor learning into StoryWalks. After children read a book, pages are posted on signs around the school grounds.
Now a national movement, StoryWalks help build an interest in reading while also fostering physical activity.
Cary Hanson, a library media specialist at Paxton-Keeley, said the school is particularly proud of the StoryWalk for "Fry Bread," a picture book that celebrates the identities and traditions of indigenous Americans.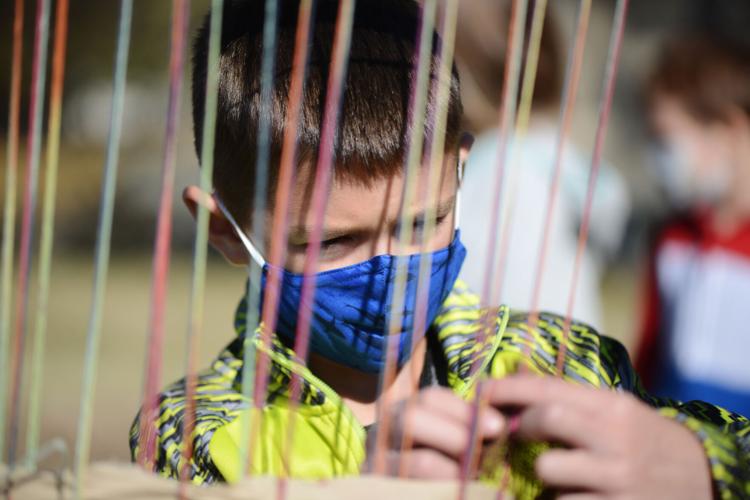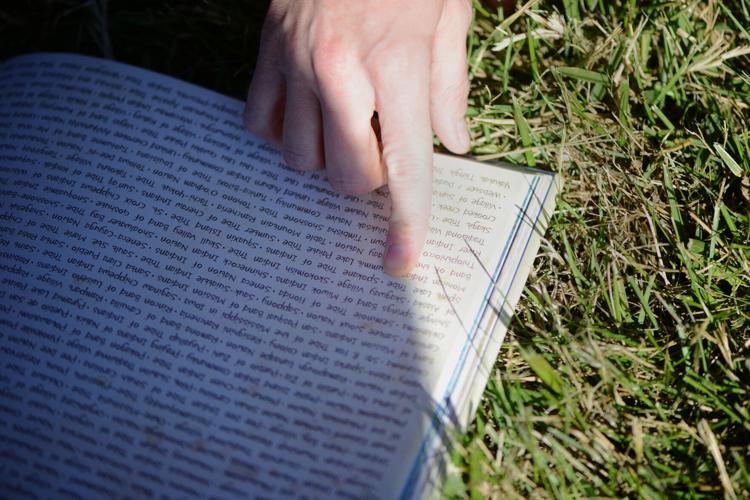 The walk incorporates both music and physical education and ultimately teaches students about perseverance and working together through obstacles.
"In one page, they're talking about the different arts and crafts that can bring families together across generations and how things are passed down from generation to generation," Hanson said.
"It has a great connection for the kids, which I think is really great right now because everyone's going through some obstacles and changes," she said.
Jadria Metcalf said she has noticed a spike in enthusiasm in her daughter Brynn, one of Turner's first-graders at Locust Street Expressive Arts Elementary School.
One benefit of remote learning has been the ability to play outside during breaks, she said, and she's grateful the opportunity continued with in-person classes.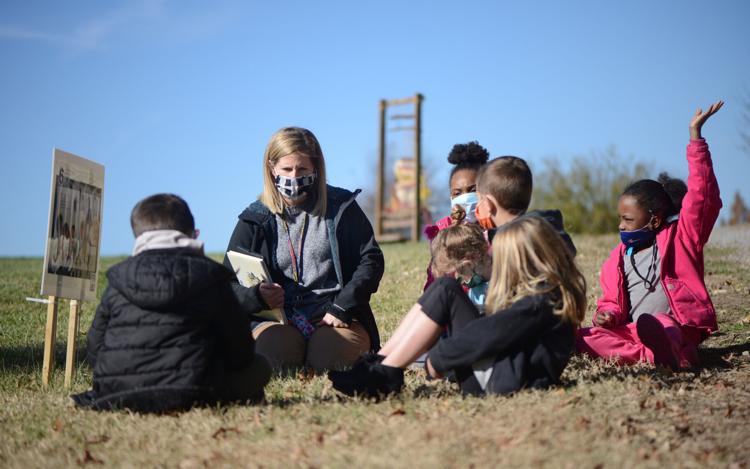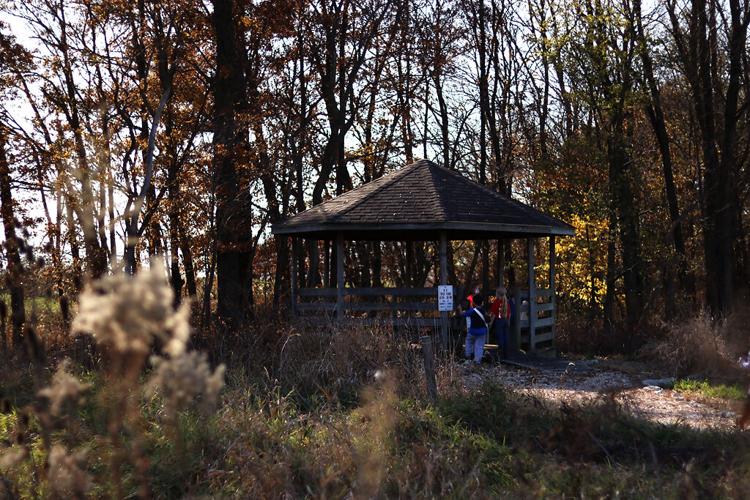 "She's just happier to be there in person," Metcalf said about her daughter. "And if that means outside learning, well, that's even better. ... She's been really happy."
Brynn can attest to the good times she's had with outdoor learning.
"It's super fun," she said. "Sometimes we do math. If it's warm enough, we eat snack out there. I get to see my friends, and it doesn't have to be on Zoom."