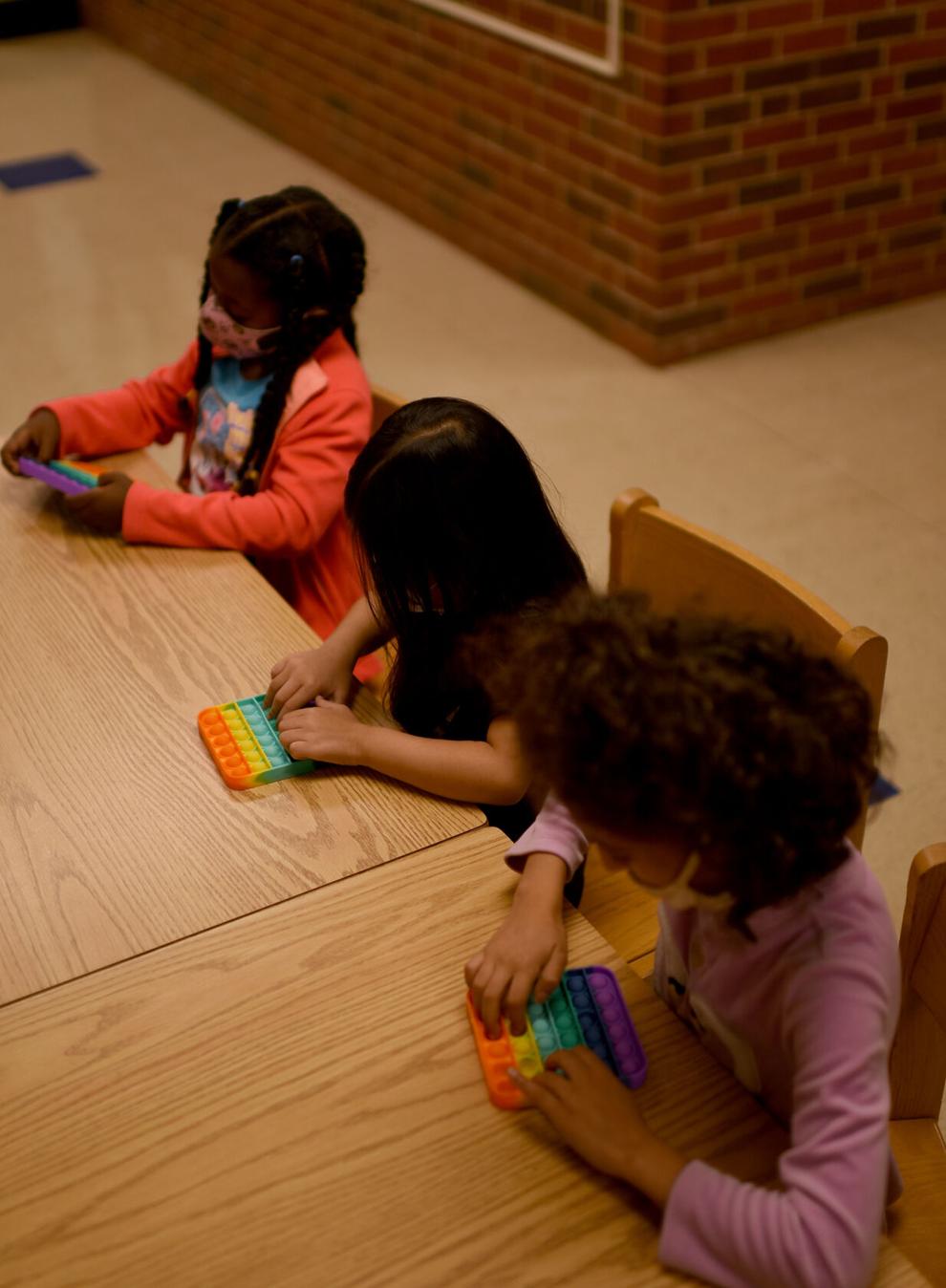 The latest "It" toy has popped up in Columbia Public Schools classrooms.
English language learning teachers at Parkade Elementary School have found a new way to engage students by finding an unexpected educational tool in the current must-have toy: pop-its.
The often brightly colored rubber toy consists of rows of bubbles users can push in and out. They make little popping sounds, slightly less sharp than snapping bubble wrap.
"For younger kids, to keep them entertained because they have been at home for so long after COVID, we have to get a little flashy," said Beth Butcher, an EL teacher at Parkade.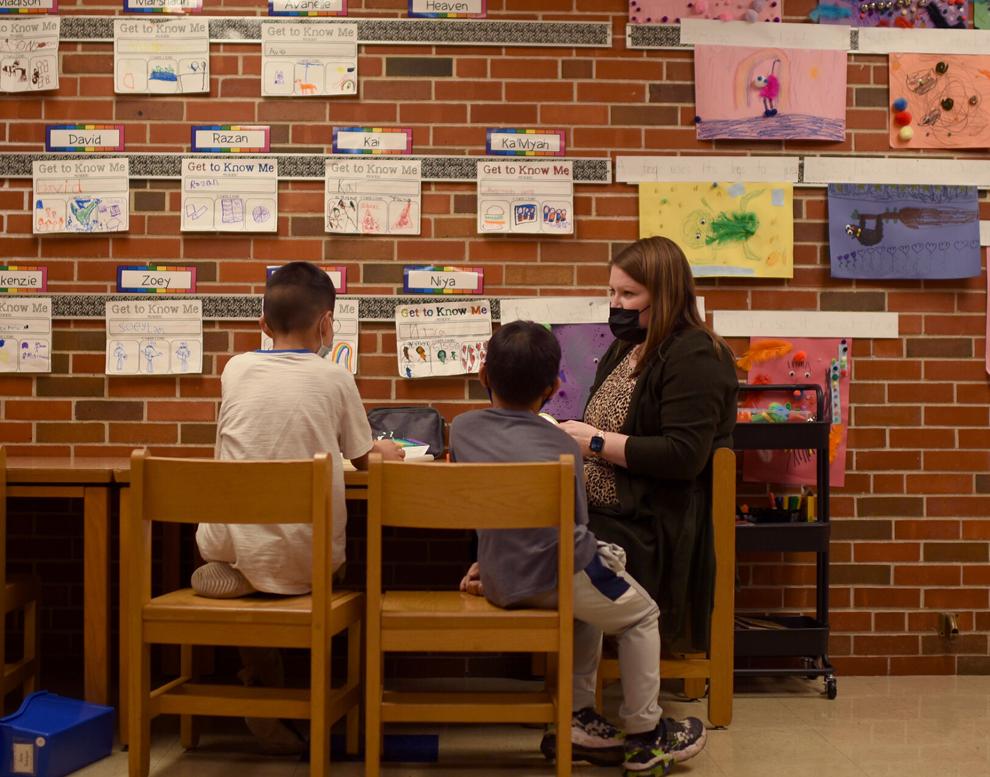 Butcher said the classes are for students whose first language or their family's first language is not English. "I help them work on the cognitive skills that could get lost in translation," she said.
Pop-its are not the only props Butcher has brought into her class; others include dry-erase dice, miniature army men with letters on their base and skeleton hands for pointers.
Amanda Stander, another EL teacher who shares a room with Butcher, said using realia — that is, using objects for EL curriculum — helps the kids better grasp language concepts.
"We use realia often," she explained. "Using the object to connect to the concept lets kids visualize without having to verbalize, which can be really helpful."
Butcher, who spent seven years as a fifth grade teacher prior to her current role, said one of the best parts of the job is the flexibility in crafting EL curriculum. "We get a lot of freedom with our lessons because our kids all have different needs," she said.
The freedom allows Butcher and Stander to bring ideas they find on social media into the classroom. "We follow many literacy teachers on TikTok and Instagram," Stander said. The idea for pop-it lessons came from Instagram.
One example of a lesson using pop-its involves sight words. The students were given a card with the word "funny" on it. They pop out "f-u-n-n-y" on the letters printed on the pop-it's bubbles then write the word.
"I have to bring them in concealed containers because the students see them and get so excited they don't do their other work," Butcher said. "But now they have started to recognize the pop-its are in the gray pouch, so I may need to switch it up."
When her second group of the day came to her table for their EL lesson Friday, the infamous pouch was quickly spotted.
"Ooh, what is that?" first grader Jesus Rodriguez asked as he sat down.
She managed to hold their attention to complete other lessons first by going over "nonsense words." After the boys correctly identified that "fizzors" should be "scissors" and "wencils" were "pencils," Butcher transitioned into the pop-it lesson.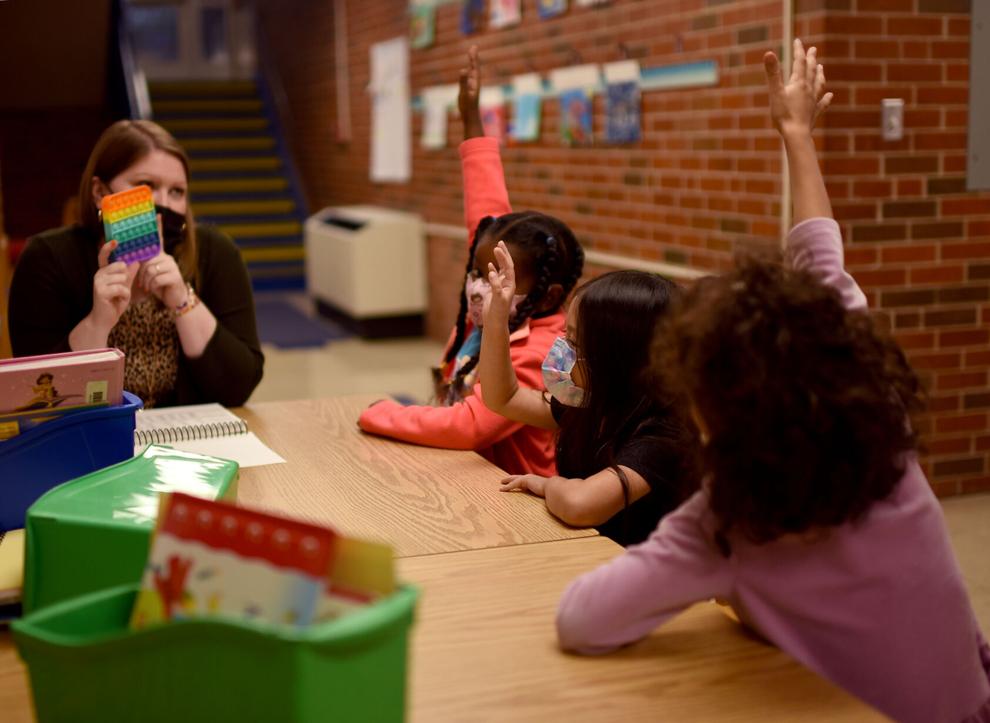 As she brought out the pop-its, she had the boys repeat her two rules: The pop-its are for learning, not playing, and they must be treated with respect.
"Ms. Butcher bought these with her own money and doesn't have enough to buy more if they are broken," she told her group.
The groups were using the pop-its to count out words in a sentence. "Usually in their regular classes, they count out the words on their fingers, but being able to see it and physically pop out buttons for each word helps them visualize the parts," Butcher said.
"I — am — a — good — kid," enunciated Butcher, as the group followed along by popping the words as she read them.
"How many words did you pop?" she asked. "Four. ... No, five words," first grader Austin Quan responded, as he counted his popped bubbles, which Jesus described as resembling little fingers when popped out.
The group was rewarded with 15 seconds of pop-it free play for good behavior. Pop! Pop, pop, pop, pop, pop! Pop, pop, pop! Pop! As Butcher counted down, the boys' eyes were glued to their toys as they raced to pop them all.
"I popped all of them!" Austin exclaimed.
"I only had two left," Jesus responded.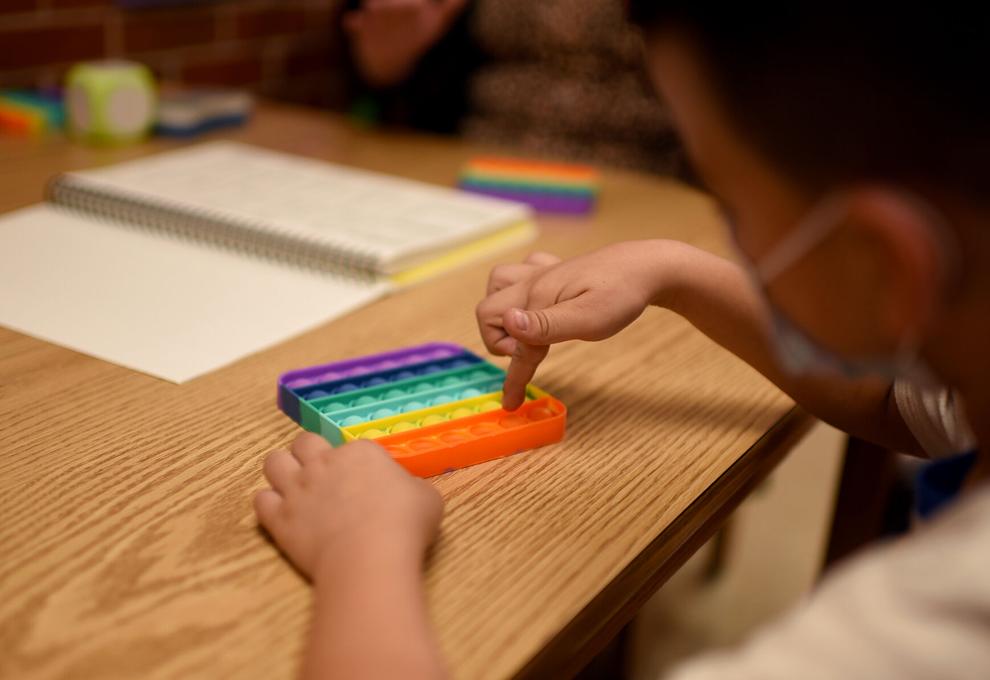 As the groups switched, excited squeals filled the hall. Butcher was not as lucky with these group members, who spotted the telltale rubber rainbows as soon as they sat down.
First grader Zoey Lam said her favorite pop-it from home is shaped like Mickey Mouse, while classmate Nyah Saleh shared that she has one with 100 bubbles.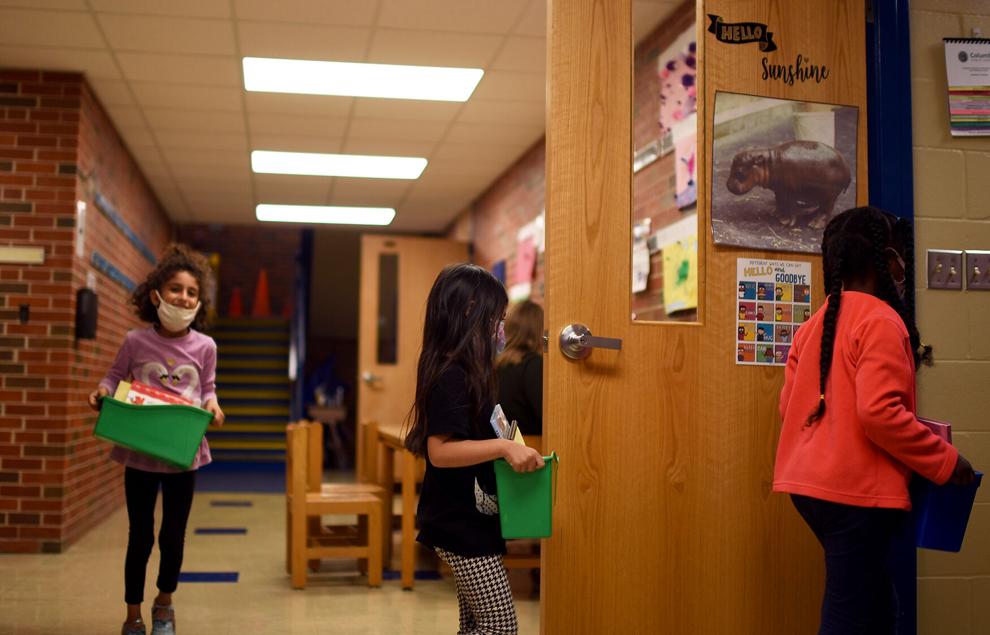 Before returning to their primary classroom, first grader Razan Ali asked if Butcher would always bring the pop-its.
"Don't you think you would get tired of them if I brought them every week?" Butcher asked. "No!" the girls responded in unison.
After the day's lessons, Butcher said, "I'm not sure they even know they are learning with them. They might just tell their teacher, 'We played with pop-its today with Ms. Butcher!'"