The demand for free necessities was so high at a food and supply drive Saturday at Parkade Plaza that some people had to be turned away.
The event was organized by Rock the Community, a local nonprofit organization in partnership with Powerhouse Community Development Corporation of Columbia. Event organizers prepared 300 boxes of food and essentials like toilet paper, face masks, hand sanitizer, toothbrushes and toothpaste and had given all of them away by 12:15 p.m. Shelter Insurance donated $500. First Chance for Children, another local nonprofit organization, with the help of Mizzou's Evans Scholars members, volunteered at the event and provided diapers and wipes.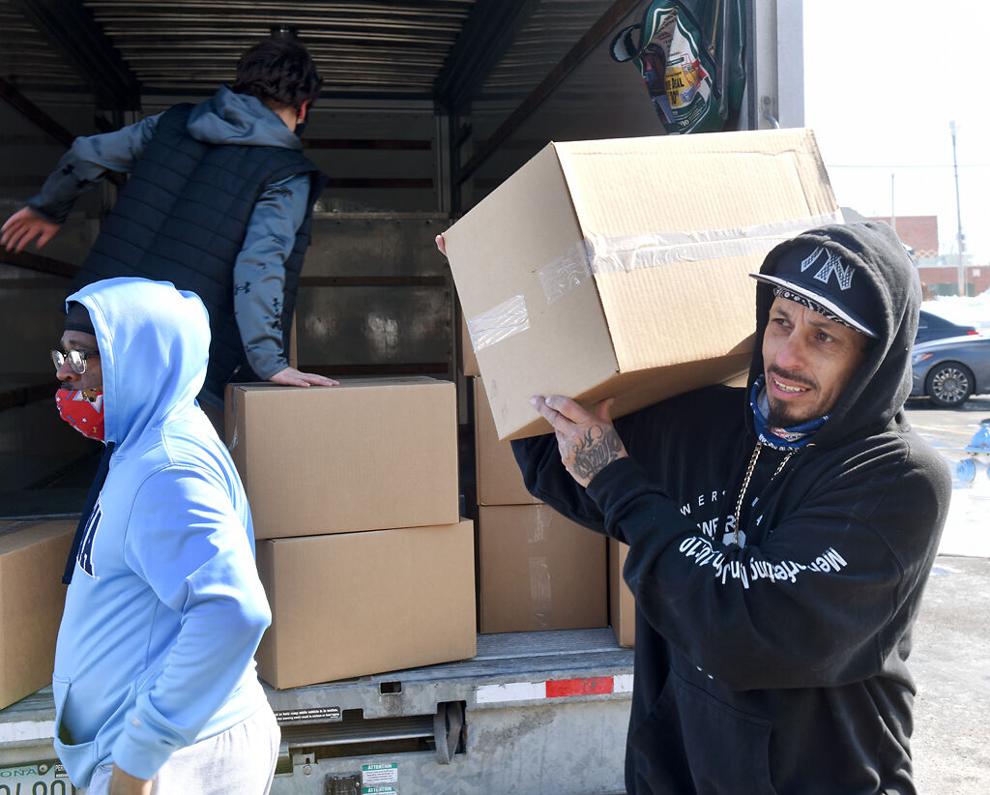 "I think the turnout of people who are coming to get items is emblematic of the fact that we are in such a state of need," said Cathy Wagner, a nurse who came from St. Louis to volunteer. "It seems like we've been fighting this battle for so long, and I'm just grateful to serve."
The event was scheduled to begin at 11 a.m., but Tim Fugate, a pastor from Huntsville, Missouri, and site manager of Powerhouse Columbia, said many people arrived early.
"I came at around 9:30 a.m. to start setting up, but there was already a line of people waiting to be served," Fugate said. "So we ended up starting around 10:30, and by 11, we had already gone through about 70 people."
As the line continued to wrap around the building, it was clear the event was going to be faster than expected. Volunteers said some people came from as far away as Kansas City and California, Missouri. A few without cars walked to the event for supplies.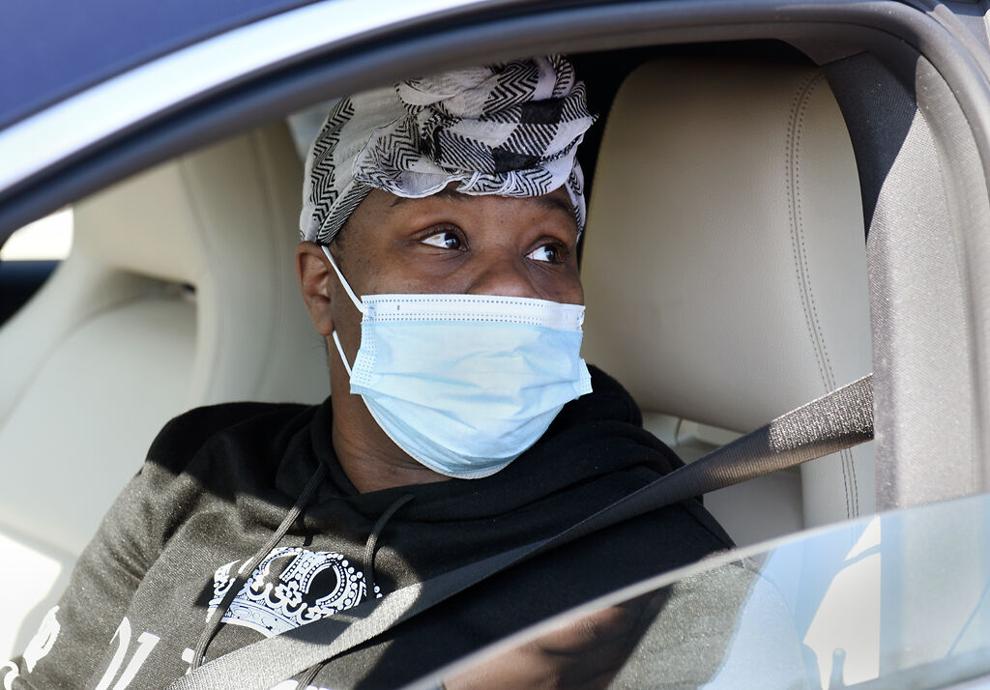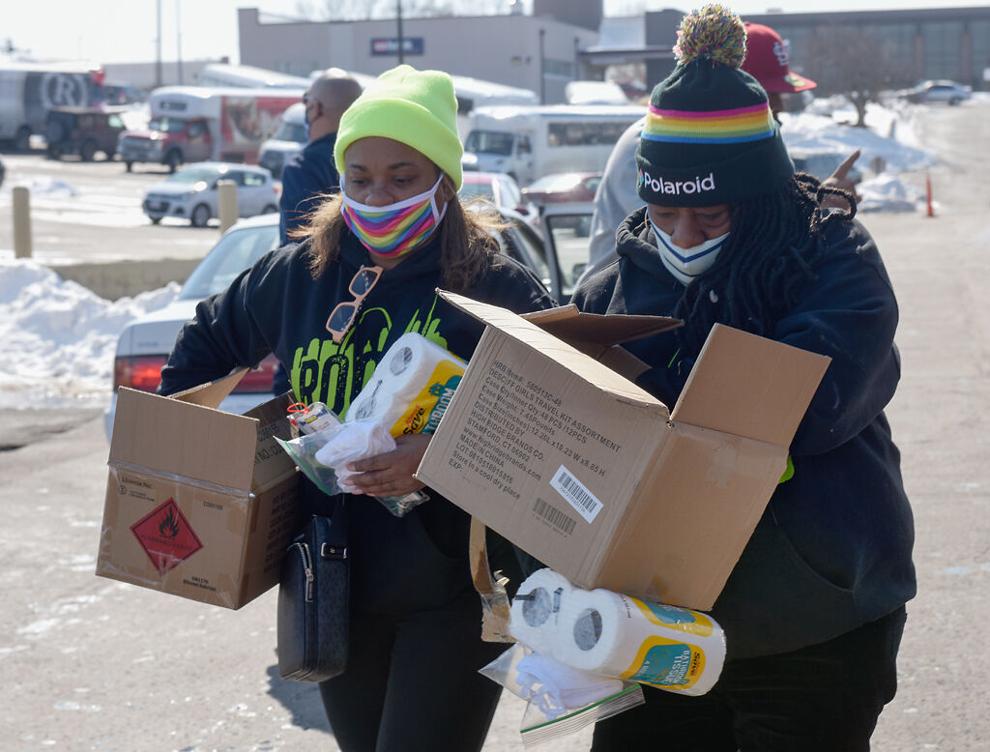 First Ward City Council Member Pat Fowler was another of the event volunteers.
"I follow (Rock the Community) on Facebook and I decided to come out because I believe in their work and this is just the beginning of my assistance to them," Fowler said. "I came to learn and see what the needs are so that I can do a better job of helping them gather what they need."
Latetia Dixon, a pregnant stay-at-home mother of two, said the event was especially helpful to her.
"Because of COVID, I'm not able to work right now," she said. "It's a struggle. The pandemic has impacted us a lot and it hurts. So, this is really important to the community because a lot of people don't have this."
Rita Renee, director of Rock the Community, and Rodney March, assistant director, planned to hold a similar drive every three weeks. They said they hoped donations would continue in the weeks to come.
"I want everybody on the outside looking in to know that there is a greater need," Renee said. "There were people that we had to turn away because we ran out of food and that's heartbreaking to me. And it shouldn't happen. I really believe that as a community we've got to come together in order to properly serve those in the community that are without."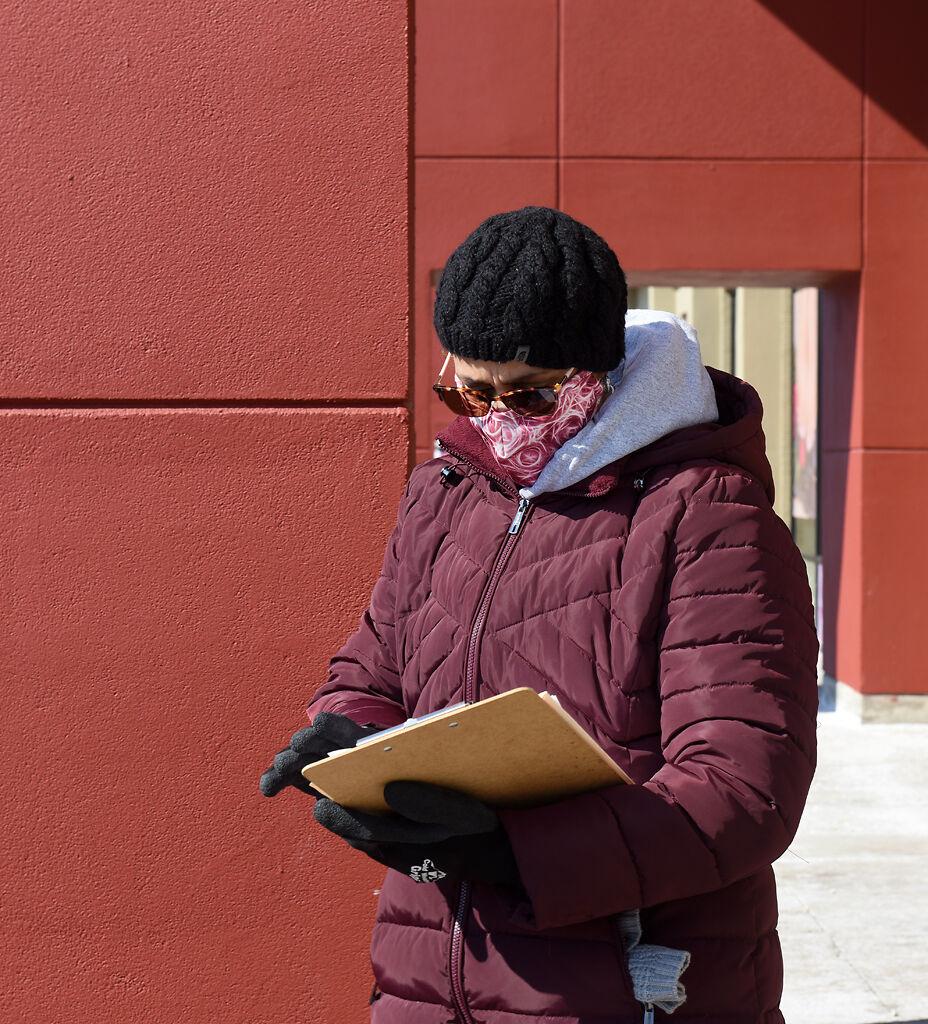 Overall, volunteers said the drive went well and were happy with the turnout.
"Knowing that you are helping someone along the way, that's what this is all about," said Pastor Marcus Richardson of City Church of Columbia. "It feels good to help the community. To God to be the glory that we were able to do this, that we were able to feed who we did and hopefully we'll be blessed to do it again soon."