In the summer of 2014, Daniel Draper was active duty in the U.S. Army and living in Dixon, Missouri. His back hurt and his knee ached. Service to his country had taken a toll on his body.
His doctor referred him to a well-known orthopaedic surgeon in Columbia who, like Draper, had served in the military. The new doctor pitched a surgery that would prevent him from ever needing a total artificial knee replacement, according to court documents.
The doctor told him the procedure "would make his knee like new," according to court documents.
So Draper went for it. It didn't work. By 2018, he needed a cane to get around and could no longer work. His wife had to take time off from work to take care of him. A lawsuit was filed on his behalf in March 2018 against the Mizzou BioJoint Center.
When reached for comment, the attorneys representing the former patients responded that they could not discuss details of the settlement.
The attorneys representing MU, Cook and Stannard could not be reached for comment.
Draper was the first BioJoint patient who took legal action against the creators, Stannard and Cook. The latter was accused of having performed some of the surgeries, even though he is not a licensed surgeon, according to the licensing authority for the state.
In the end, Draper ended up getting a traditional artificial knee replacement from a different doctor — the very thing he hoped the original procedure would prevent.
The defendants, including MU, were able to settle the cases without admitting they were liable or negligent, marking a possible end to nearly three years of litigation.
The Center
The Mizzou BioJoint Center is a part of the Missouri Orthopaedic Institute. It has been marketed heavily by MU Health, even advertised locally during one Superbowl broadcast. It was also common to find advertisements for the center's procedures at Columbia Regional Airport.
This marketing hasn't been limited to Missouri. The center has drawn patients from more than 22 states and at least six countries, according to its website. Several of the former patients who settled their lawsuits against the Mizzou BioJoint Center were from out of state.
The center itself received a $2 million grant from the U.S. Department of Defense in 2018 "to further determine how the surgeries performed at the Mizzou BioJoint Center can help soldiers and civilians recover from injuries to their knees and ankles." This came after the Wyss Medical Foundation donated $2 million to the center as well in 2017.
Stannard, who is one of the highest-paid MU employees, is also the chairperson of the Department of Orthopaedic Surgery, Hansjörg Wyss Distinguished Chair of Orthopaedic Surgery, medical director of the Missouri Orthopaedic Institute and associate dean and chief medical officer for Clinical Strategic Initiatives at MU's School of Medicine.
He also served as interim dean for the School of Medicine for a period of time in 2015 after the previous MU School of Medicine dean resigned.
As Robert "Skip" Smith's lawyer, McCloskey alleged that Stannard had "failed to exercise that degree of skill and learning ordinarily exercised" by members of Stannard's profession "and was thereby negligent." Smith developed compartment syndrome in his leg due to complications from a surgery Stannard performed. Smith testified at the trial, using a cane to take the stand. Ultimately, the jury sided with Stannard.
Stannard is not your average orthopedic surgeon. He was the president of AO North America Board of Directors, a position he held from 2016 until recently. He is now a chair on the board of directors. McCloskey brought this up during the trial in the non-BioJoint-related lawsuit. He pointed out during opening arguments that Stannard "gives talks to surgeons around the world and apparently thinks it is okay to perform surgeries a day after he returns from a trip overseas."
Stannard received a state salary of $981,977.52 in 2020. "More than 60% of his salary comes from administrative roles," including his role at the Mizzou BioJoint Center, according to an MU Health Care spokesperson.
Osteochondral allograft transplant
"The surgeries performed at the Mizzou BioJoint Center include restorative cartilage, bone, meniscus, ligament and tendon procedures designed to safely improve your joint health and function," according to its website.
The Mizzou BioJoint Center offers alternatives to artificial joint replacements. The procedures use natural tissue grafts from cadavers to replace joints and, in most cases, alleviate joint pain.
Surgeons have traditionally used osteochondral allografts to treat some cartilage defects in joints. In osteochondral allograft transplant surgeries, the surgeon removes the damaged cartilage and bone from the patient. It's replaced with bone and tissue taken from a cadaver. Standard practice has been for these allografts to be done on small or limited portions of joints.
The Mizzou BioJoint Center explains the practice on its website: "Traditional osteochondral allograft transplantation surgeries, which have been done for over 40 years, are effective for at least 10 years in 75% to 85% of patients when done to treat isolated cartilage defects."
Todd Hendrickson was one of the attorneys representing the patients against Stannard, Cook and MUalong with Bartimus Frickleton from Kansas City. He acknowledged the effectiveness of traditional osteochondral allografts.
What makes the procedures offered by the Mizzou BioJoint Center different, Hendrickson alleged in the lawsuits, is that Mizzou BioJoint Center was performing surgeries that are not limited to small areas of knee joints.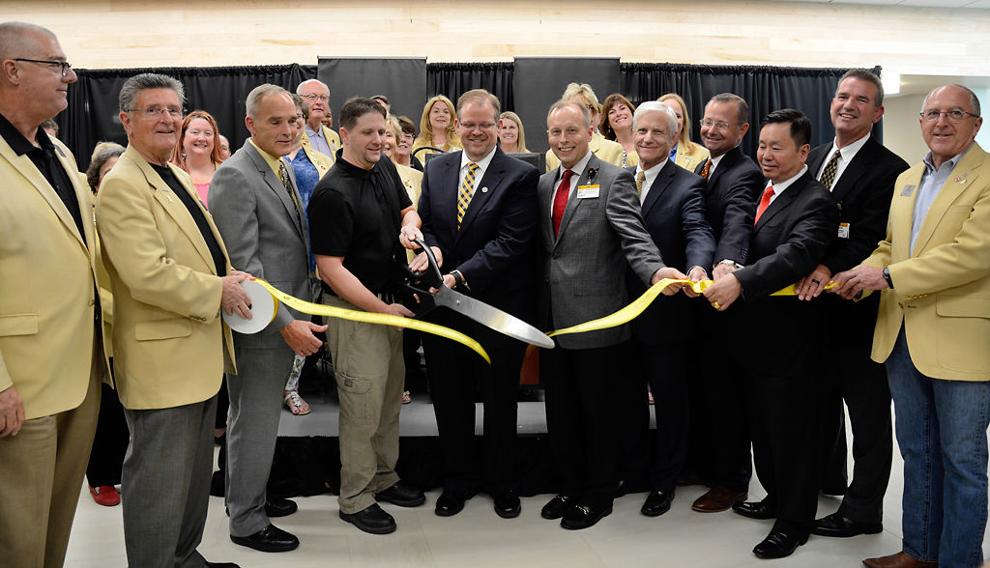 Some of the procedures performed, that were the subject of the now-settled lawsuits, were marketed as large osteochondral allografts.
According to the Draper lawsuit, "surgeons have not traditionally employed osteochondral allograft transplants to treat advanced osteoarthritis of the knee or as a substitute for a total knee replacement."
Failure rates of multicompartment joint "resurfacing with osteochondral allografts...(range) as high as 86% in some studies," according to court documents.
A knee has three compartments, meaning it is classified as a multicompartment joint.
Draper's first procedure by Stannard was a multicompartment procedure because the allografts were placed in more than one compartment. In Draper's case, allografts were placed in two compartments in a single knee.
The Missouri Osteochondral Preservation System
One of the other factors that differentiated the center's procedures was the use of the Missouri Osteochondral Preservation System to lengthen the shelf life of cadaver tissue used in joint treatments.
Cook is still listed as the director of operations and research at the Mizzou BioJoint Center in addition to conducting research at the Thompson Laboratory for Regenerative Orthopaedics at the Missouri Orthopaedic Institute.
He holds two certifications, one from American College of Veterinary Surgeons and another from the American College of Veterinary Sports Medicine and Rehabilitation.
The lawsuits against Stannard and Cook claim that Cook participated in the surgeries performed on some patients who later claimed the procedure failed.
In Draper's lawsuit, the operation records cited in the petition name Stannard as the primary surgeon for the first surgery. Cook is also listed as a surgeon. He is neither a licensed surgeon nor a medical doctor.
Former Dallas County Assistant District Attorney Greg Gray, who is now a personal injury lawyer and general litigator, said hospitals and surgery centers require anyone performing procedures at their facilities to go through the credentialing process. "This process 'vets' the individual and it would easily be discovered that he was not licensed," Gray said.
He said he had never heard of a non-licensed person being accused of performing surgery in a medical malpractice lawsuit.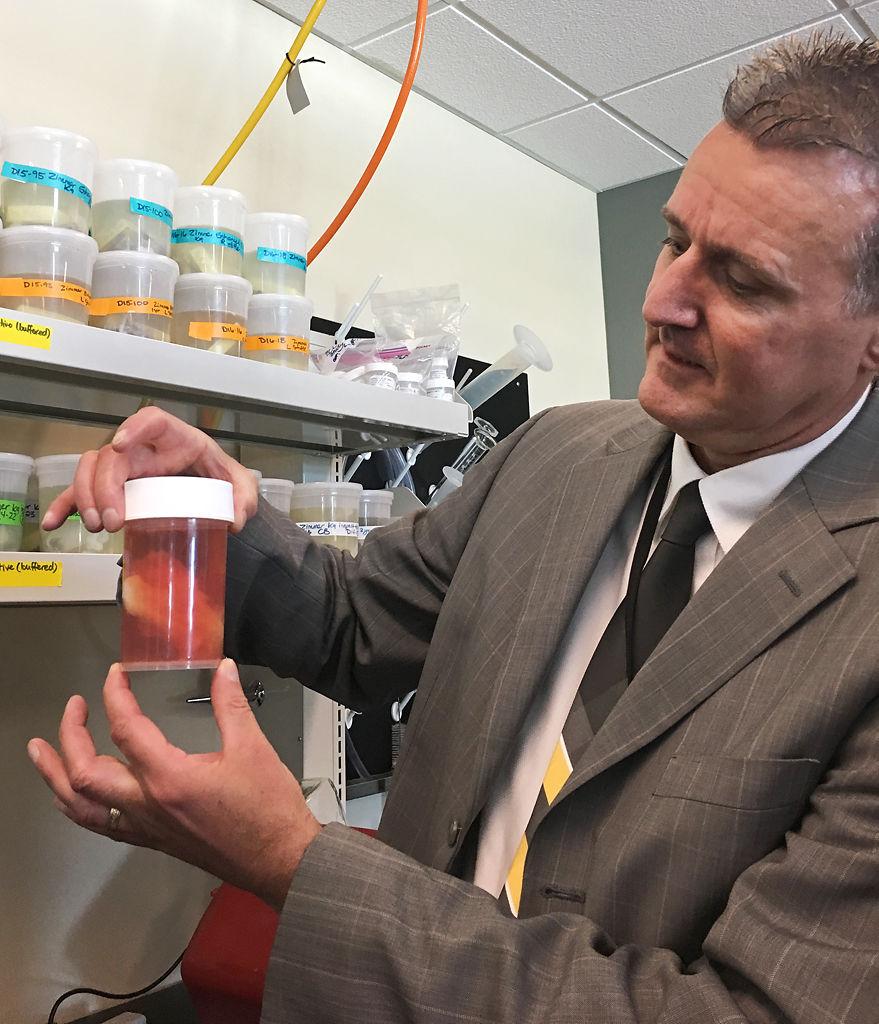 The defense team noted in court documents in several cases that "surgery commonly includes persons in the operative suite who are not licensed physicians." This would not explain why Cook was labeled as a "surgeon" for Draper's surgery along with Stannard.
It is not uncommon for new medical techniques to first be tested on animals, and Cook is licensed to do so. Medical testing on animals is sometimes performed by veterinarians and can lead to testing on humans.
Patrick McCulloch, vice chairperson of Houston Methodist's orthopaedic surgery department, told a reporter with Kaiser Health News, that "it's not uncommon to have vets as a part of your research team, but it would be uncommon to have them as part of your clinical patient care team."
At the same time, Jeff Howell, the executive vice president of the Missouri State Medical Association told KHN:
Meanwhile, the defense attorneys noted in a court filing that Stannard and Cook had no obligation to inform patients that Cook was neither a medical doctor nor a licensed physician.
The attorneys representing the former patients did not agree. They alleged Stannard was negligent for not informing Draper, and the other patients, that Cook was not only not a surgeon but also for letting him sculpt the grafts that ultimately did not integrate in Draper's knee.
The age factor
Mizzou BioJoint marketed its knee procedures as appropriate for people who:
are 55 years old or younger
nicotine free
have a BMI of 35 or less
are active non-athletes, recreational athletes or high-level athletes
are experiencing consistent pain in the joint, catching or clicking in the joint, joint swelling that will not go away, the feeling of a loose joint or an inability to perform their job or daily activities because of joint problems.
Stannard knew that Draper had a BMI in excess of 35, according to the lawsuit.
Another plaintiff, Amanda Reinsch, was a smoker. She ended up having at least nine surgeries performed due to complications from the original BioJoint surgery, the lawsuit alleged.
In a different case, the patient was older than 65.
These are only a handful of examples that Hendrickson cited as evidence of negligence on Stannard's part for performing the procedures on patients who he allegedly knew didn't meet the center's stated criteria for the surgery.
"The defendants have marketed Mizzou BioJoint Surgery as being effective for at least 10 years," according to the Draper lawsuit. "In some instances, the defendants have marketed Mizzou BioJoint Surgery as being effective for as long as 30 years."
The success rate
While Mizzou BioJoint says its osteochondral allograft surgeries are effective for at least 10 years, the center doesn't make success rate claims for its procedures. It says on its website: "Because surgeries done at the Mizzou BioJoint Center are based on improvements to the traditional techniques, we do not have 10-year data on effectiveness yet, but we hope to continually improve the success rate with our innovative approaches and technologies."
A key factor in the lawsuits was whether the center marketed its success rate truthfully, Gray said last fall before the lawsuits were settled.
The center states that those outcomes "for these special revision cases in the knee and for hip, ankle and shoulder osteochondral allograft transplants can be provided during consultation with our physicians or scientific director."
The center's scientific director is Cook.
On November 14, 2018, Cook said under oath in a deposition that he had compiled source data for all of the Mizzou BioJoint Center surgeries that had been performed at the Mizzou BioJoint Center, according to court documents obtained by the Missourian.
Cook testified that this particular data was the basis for the outcome statistics the center claimed and presented to the public in its advertising. Cook also said in the deposition "he would produce the data, in a de-identified format, if requested."
Hendrickson asked Cook a number of questions about the data:
Not long after the deposition was taken, the attorneys representing the patients requested the data.
Cook refused the request, according to court documents obtained by the Missourian.
A formal request via a discovery motion was served to Cook, and he and his legal team responded that the request was "overboard and unreasonable."
Cook provided attorneys representing the patients four incomplete electronic spreadsheets "that redacted or removed so many data points that the spreadsheets essentially were rendered useless," according to court documents.
Among the redactions of the data were the following: "type of surgery, date of surgery, age of the patient and BMI/tobacco use."
On April 9, 2019, a Boone County Judge ordered Cook to produce "all of the BioJoint' Center's complete datasets in a de-identified format."
Cook's attorneys argued that the dataset was protected by the Health Insurance Portability and Accountability Act, according to court documents.
But Hendrickson counter-argued there was a way to de-identify the data under HIPAA standards and that the Act itself explains how to do so.
The team representing the former patients added that:
A statement in the plaintiff's motion cites biostatistician consulting expert Joel J. Ganier: "It is often necessary in medical research to de-identify data sets for a variety of reasons. It is also common that the same patient may have multiple interactions with a research project in the same way that some BioJoint patients may have had more than one BioJoint surgery."
Ganier explained that it would take Cook "10 to 15 minutes maximum" to do this and "that this is a common practice in the medical research industry," according to an affidavit attached to the motion.
The Missourian also requested the information under Missouri's Sunshine law since it fell under jurisdiction of a state entity — the University of Missouri System. The request was denied, and HIPAA was cited.
In a statement recently to Kaiser Heath News, Jonathan Curtright, CEO of MU Health Care, said: "Providing safe, quality care is always our top priority, and we remain committed to excellence in restoring joint health and function for eligible patients. We are confident in the expertise and dedication of our staff and the innovative, science-based services offered by the Missouri Orthopaedic Institute and the Mizzou BioJoint program."
It isn't clear if or when Mizzou BioJoint stopped performing the kind of surgery that has been the subject of litigation.