The bulk of that money comes from the Federal Emergency Management Agency, the national organization created in 1979 to assist people before, during and after natural disasters and terrorist attacks.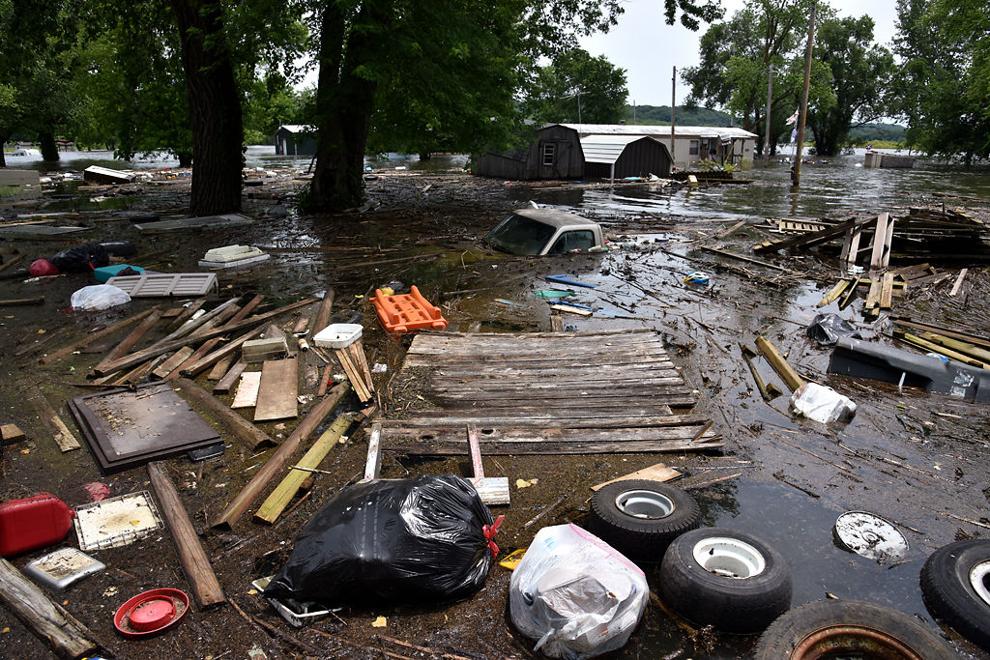 More than 1,700 individual claims have been filed.
FEMA has also assisted people without flood insurance. In 2019, 1,500 Missouri homes were approved for grants totaling $7.3 million.
The grants are meant for home repairs and relocation, as well as replacing personal property.
The window, however, was smaller: Only those with damage that occurred from April 29 to July 5 are eligible. The grants are not flood-specific and can also be used for damage from tornadoes and other storms.
Jim Mills, a FEMA spokesman, said FEMA also provided $2.4 million worth of crisis counseling, and the U.S. Small Business Administration approved $15.2 million in disaster-relief loans to 275 home and businesses.
Mills noted FEMA insurance policies and grants do not have to be paid back. The agency also noted in a December news release that flooding is the most common natural disaster in the U.S. and that 25% of flood insurance claims come from areas not considered high risk for flooding.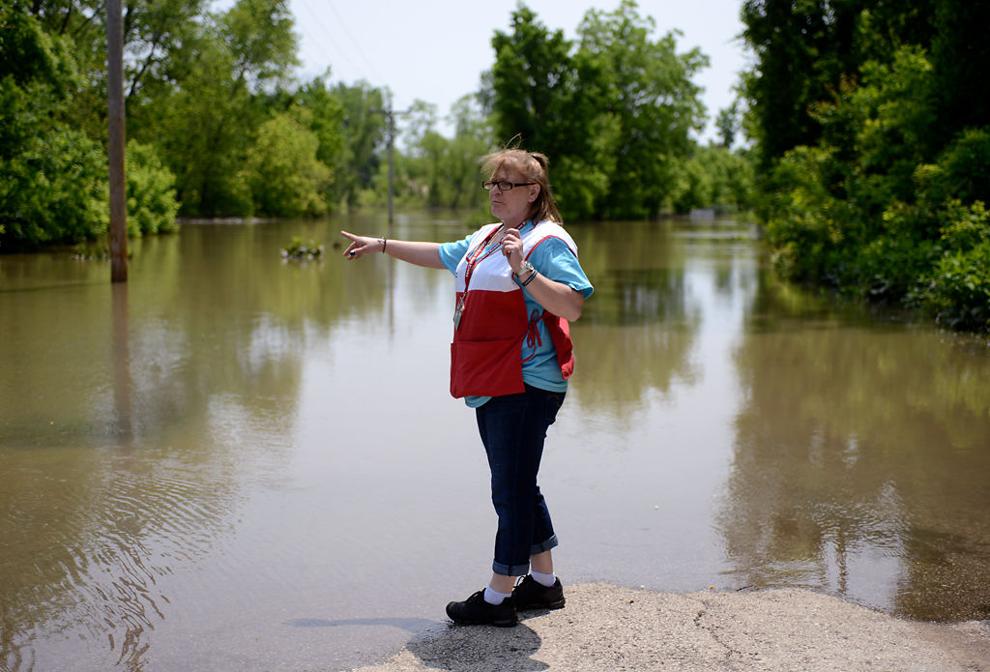 30-day deadline
The Kansas City District of the U.S. Army Corps of Engineers declared emergency operations ended on Dec. 16 after a record-setting 279 days of the Emergency Operations Center being active.
Eileen Williamson, a public affairs specialist with the Corps' Omaha office, said the declaration does not necessarily mean all previously flooded property is dried out or that levees affected by the flood have been repaired.
Instead, it means waters are low enough that levees can be assessed, and it opens up a 30-day period where levee sponsors can file claims.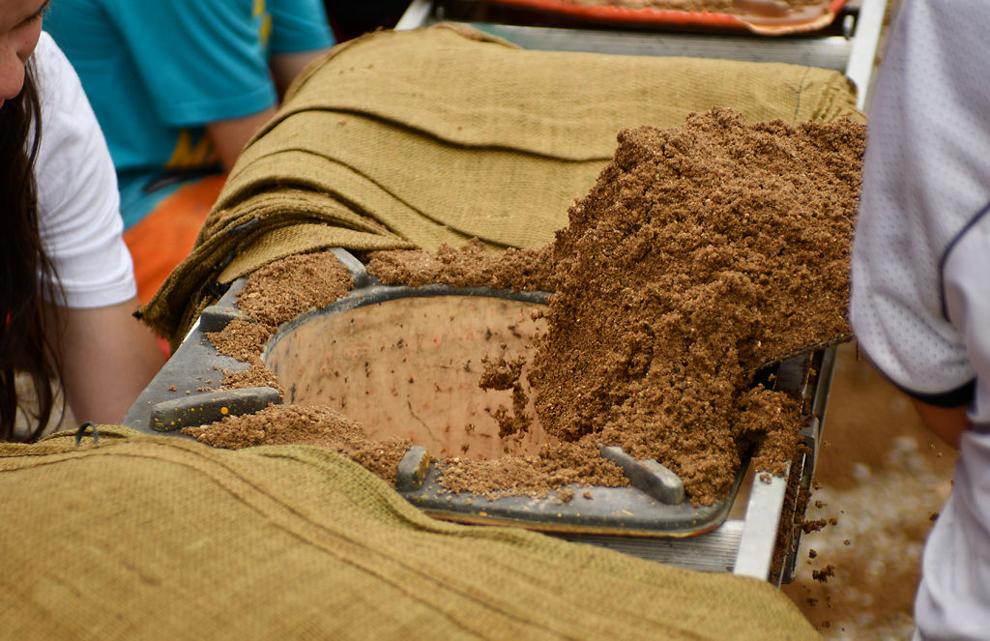 Levee sponsors are local boards that manage individual levees. Boards that participate in the federal program, managed in this area by the Corps' Kansas City District, have higher build standards they must adhere to. In return, they receive assistance from the Corps.
Once claims have been filed and assessments made, the Kansas City District will assist in paying for member levee repairs. James Lowe, a public affairs specialist with the Corps' Kansas City District, estimated on Dec. 17 that levee claims would end up totaling between $120 million and $150 million. He said most of their levee sponsors had already made a claim.
The Kansas City District will pay 75% of each claim filed by levee sponsors, using money from Congress. The remaining 25% will be paid in cash or other means, such as labor, by the state and the levee boards. Boards have until Jan. 15 to file.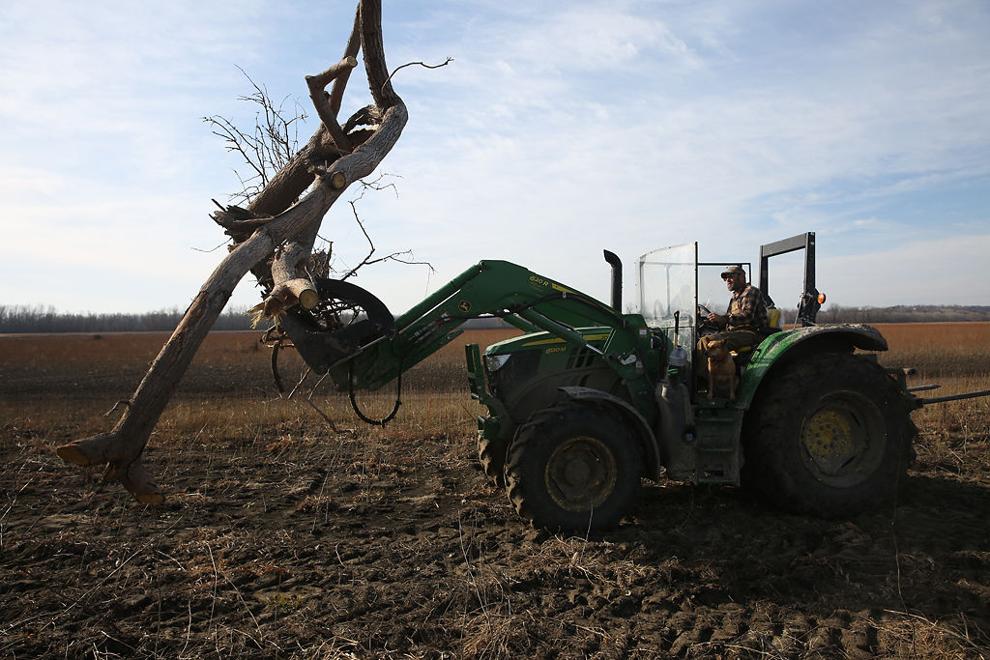 Agricultural impact
Robert Diederich farms in the Wilton Easley river bottoms. The family farm has 1,300 tillable acres where the Diederich family grows corn, beans and wheat and raises between 50 and 60 cattle. This summer, all of those acres flooded when their levee blew.
"It was deep enough here, you wouldn't be breathing," Diederich said, indicating the water levels in the middle of their field. By December, the field was empty, save for mounds of dead trees. Floodwaters dropped uprooted trees and driftwood onto Diederich's property, which he and his family began to pile up once the field was dry enough. What they can, Diederich said, the family would cut into logs and sell. The rest would be burned.
The Diederich farm had problems as early as March when they began pumping water from their land. The first levee hole opened up in May, fully flooding the field. Come June, their levee system had four breaches, and water was coming over the top.
Diederich's home sits on a hill, so it was dry. But for two weeks he had to use a boat to get from the house to the road where the family had parked their cars so they could drive away from the property.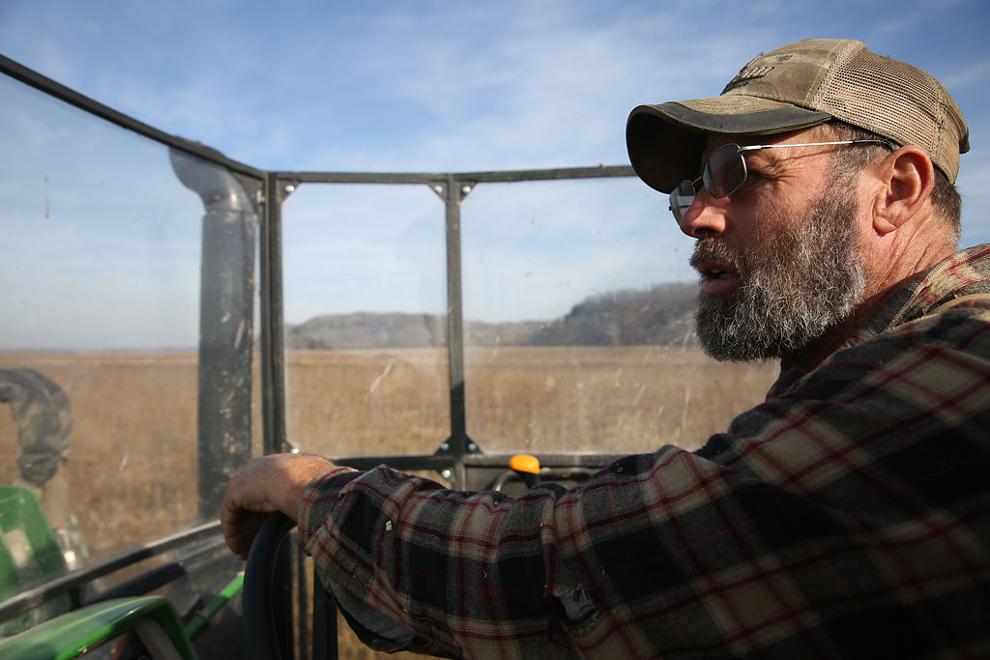 Crop insurance helped Diederich get through a season when they couldn't even sow crops. That's a situation called "prevented plant," in which natural disasters prohibit farmers from planting crops. Flooding falls under the umbrella of disasters to which prevented plant would apply.
Data reported to the U.S. Department of Agriculture show that around 1.4 million acres of Missouri land were reported as prevented plant from Aug. 1 through Dec. 1. That made Missouri fourth in the nation for the month of August, according to reporting by Mindy Ward of Missouri Ruralist. Farmers can report "prevented plant" for disasters other than flooding, but the Missouri Department of Agriculture reported that 1.2 million acres of Missouri land were directly affected by flooding.
In Boone County specifically, 6,077 acres planned for corn and 6,114 acres planned for soybeans were reported as prevented plant, according to a Missouri Ruralist interactive map.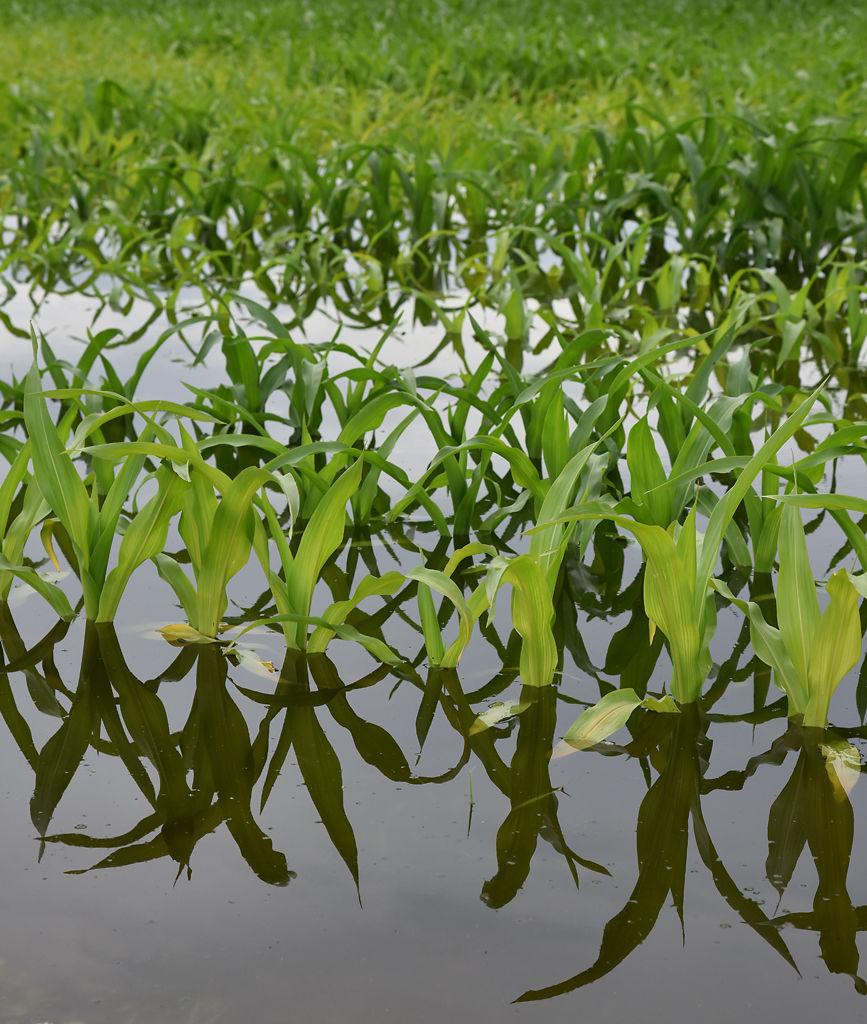 While the acreage of affected land is known, the Missouri Department of Agriculture said on Dec. 18 that it does not have a figure for the financial losses farmers faced as a result of flooding. Diederich said that, for him, prevented plant pays just enough to plant next season, but there is no profit.
"It does not pay what a crop would pay," Diederich said.
Diederich said flooding is a risk you take when farming in the river bottoms.
"The reason the river bottoms are as good as they are is because of flooding," Diederich said, noting that occasional floods bring nutrients that stay in the soil after the water recedes.
The Diederich levee system is independent from the Corps' levee sponsors and is maintained by neighboring farmers who agree to assist with the levee when they buy land. It is already rebuilt but looped around what Diederich estimates is 10 to 15 acres of his land he will no longer be able to farm. It's now a wetland. The new levee itself is an oblong mass of grass and mud, keeping the water at bay while still not being fully set. Stepping into it runs the risk of sinking up to your ankle.
As he looks toward next season, Diederich knows there is a possibility for more flooding, and much of it will depend on the rain and snowfall in states north and west of Missouri.
"Most farmers are the eternal optimist," Diederich said. "It'll be better next year."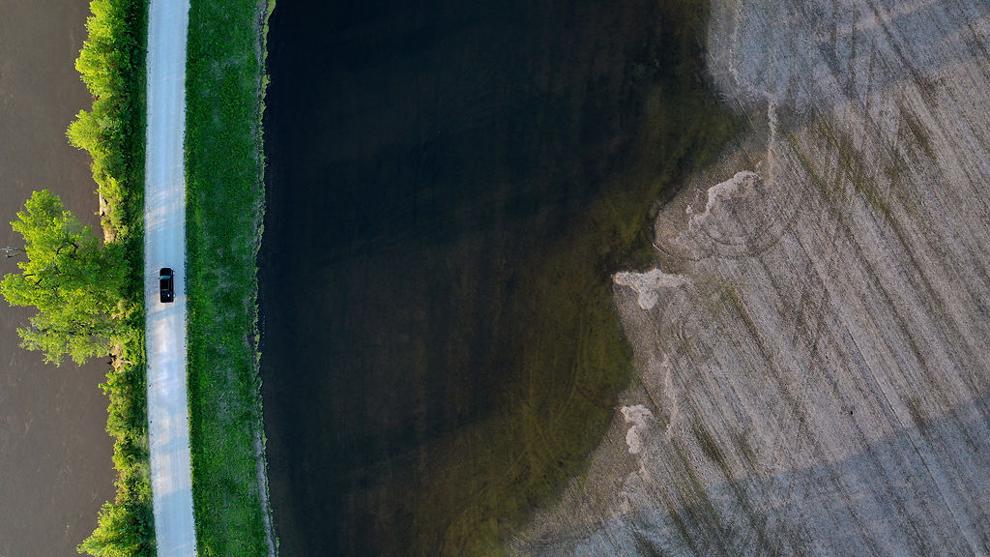 Working on the river
Steve Schnarr is the director of Missouri River Relief, an organization that assists in cleaning the Missouri River and educating Missourians about the river ecosystem. That puts him in frequent contact with the river and those who live near its banks. He sees the damage done to human infrastructure such as homes near the river. That damage, he said, is becoming more visible as water levels recede.
The river wreaked havoc on Cooper's Landing.
Richard King, known in Columbia as the former owner of The Blue Note, bought Cooper's Landing in mid-May. Three days later, the campground and river access flooded.
King said there was three feet of water in the store and that anything not tied down or removed floated downstream. That included a dumpster King said was last spotted about 102 miles downriver in Washington, Missouri.
"It's one of those things where there's not a damn thing you can do about it when it floods," King said. "You are literally at the mercy of the river."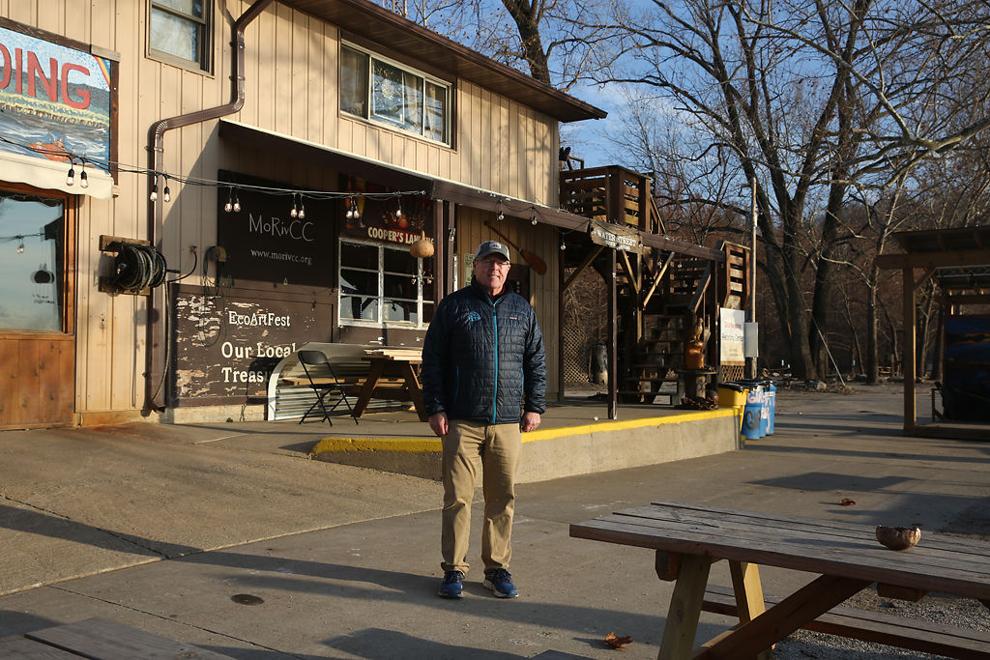 Over the next two months, there was no way to get to Cooper's Landing by land. That, King said, is where Schnarr and Missouri River Relief came in. They brought him in by boat to survey the damage. Once the water receded, repairs began. After a month of cleanup, which included gutting the store, pumping out excess water and bleaching it to get rid of the smell, customers could come back to the property.
King says he's been on the lookout for a silver lining in the clouds. He believes he's found it: King characterized this as the worst flood at the worst time he could've imagined, and yet Cooper's Landing weathered it.
Renovations are ongoing. King plans to make the property as "flood-proof as you possibly can." That includes installing concrete bathrooms and showers and making sure the contents of the store are on wheels so they can be removed in a hurry. He's hoping to have everything renovated by next fall.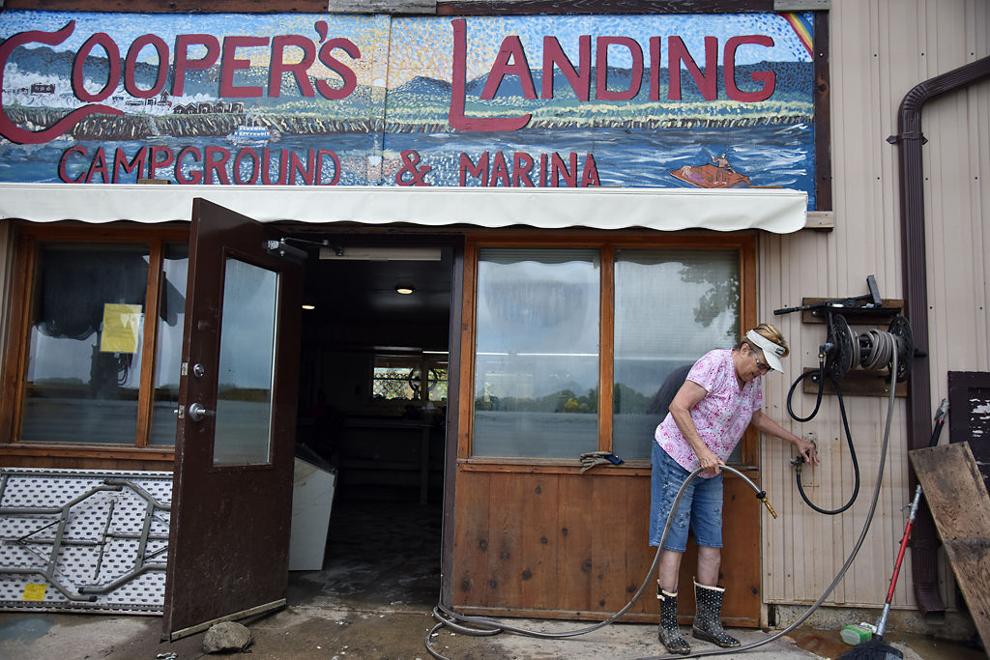 "I just want it to become a place people feel comfortable," King said.
King also is preparing for the next flood by attending River Relief seminars and learning about the river. Because, as Scharr noted, there will someday be another flood.
"We know this is not the worst flood or the last flood," Schnarr said. "All of our communities need to figure out ways to live with that reality."
While he characterizes flooding as part of the reality of river life, Schnarr also said recovery must be a community effort. He said constant flooding might erode some people's desire to continue living close to the river but that those who live farther from the banks should step in to help their neighbors during and after a flood.
"The rest of us need to realize there are people still suffering long after a natural disaster," Schnarr said.
King said he did receive a lot of help.
"I remember who those people are, and I'll never forget their generosity," King said.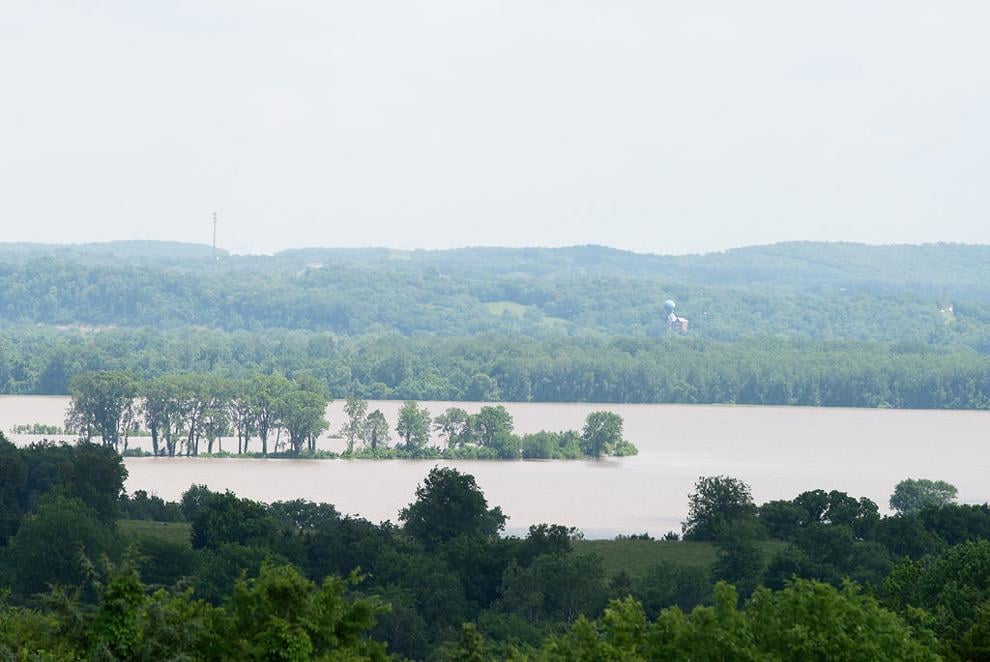 Environmental impact
While the flooding has been rough across the board for people who live along the river, effects are more mixed for wildlife.
Flooding like that of 2019 can temporarily displace wildlife, particularly terrestrial animals who move to higher ground as waters rise. In the short term, this can be challenging for prey animals, who get packed tighter with more predators and less food. But it can present opportunities for predators because their food sources suddenly are all in a tighter area.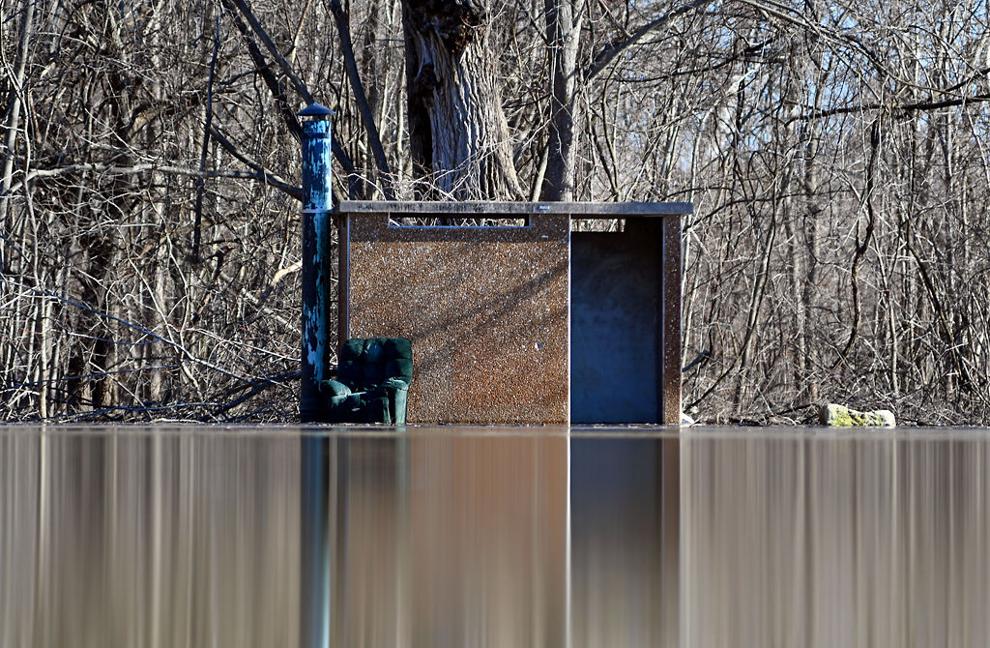 "What puts one animal in jeopardy is a meal for another," Missouri Department of Conservation spokesman Robert Hemmelgarn said.
The prey-predator tradeoff is similar for aquatic species and the birds that hunt them.
As waters rise, the habitat area for fish and amphibians widens. These species can experience a temporary boom in population, Hemmelgarn said. "Those flood waters tend to be full of life."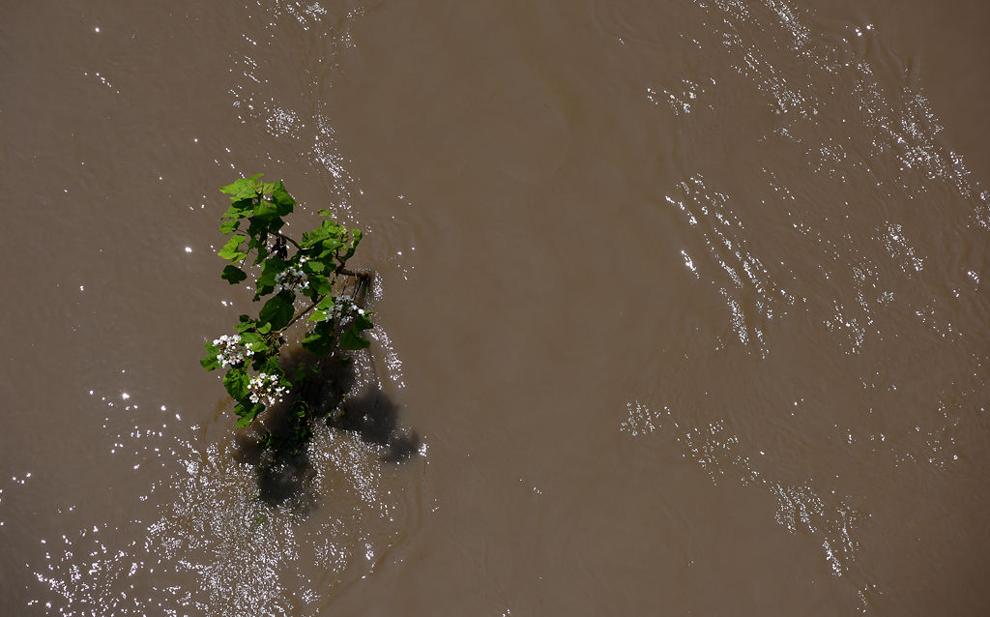 That pays off for birds such as eagles and herons, which have more to eat.
Without wanting to downplay the effects the flood on people, Hemmelgarn stressed that, for wildlife, the short-term challenges of flooding eventually turn into long-term benefits and stability. Flooding, he reminded, is a natural process of river systems.
"Our rivers are naturally capable of handling floodwaters," he said.
Schnarr shares that sentiment. He said that the river ecosystem relies on a certain amount of flooding. As the water comes down, a slightly different river is revealing itself.
"We're already seeing new islands and sandbars emerge," Schnarr said.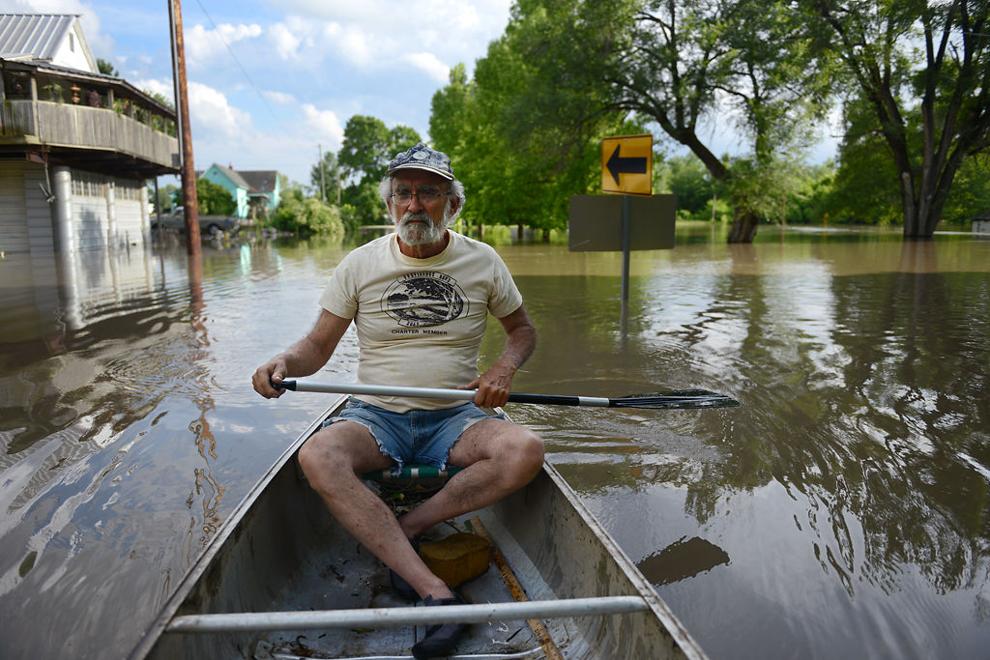 Repair and rebuild
Homes, businesses and farmland are not all that need to recover from this year's flooding. Within the Corps' Kansas City District, 66 levee systems were overtopped by water, and 45 had at least one hole. While the district assists levee boards and hires contractors to make the repairs, the boards retain responsibility for the integrity of the levees.
Experts say conditions are right for more flooding along the river next year, according to reporting by The Associated Press. With flooding lasting well into December, waters are still high and the ground remains saturated even as colder weather begins to freeze the water in place.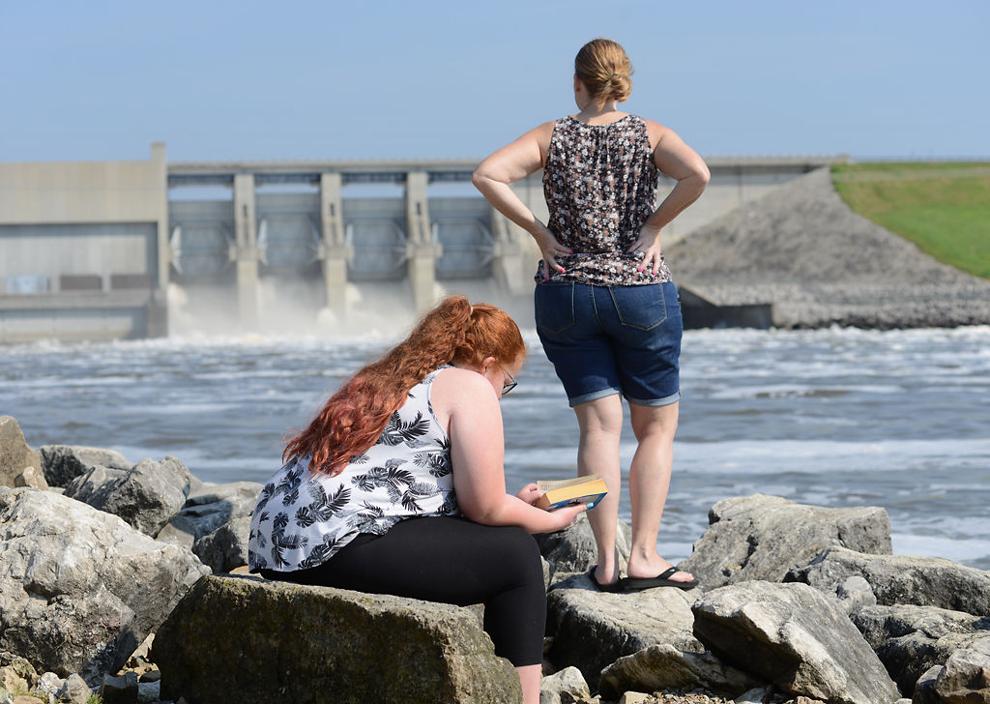 "I don't know that I've seen a worse set-up for flooding potential," Kevin Low, a National Weather Service hydrologist, told The Associated Press.
Even with the increased chance of flooding for next year, levees damaged from the 2019 flooding may not all be repaired in time. Historically, it has taken two or more years to complete repairs on all the Corps' levee sponsors, Lowe, of the Corp's Kansas City District, said. The earliest repairs are projected to be done within five months. Levee boards on the longer end of the timeline can complete emergency repairs prior to Corps work being done.
"It is a longer-term process than people realize," Lowe said.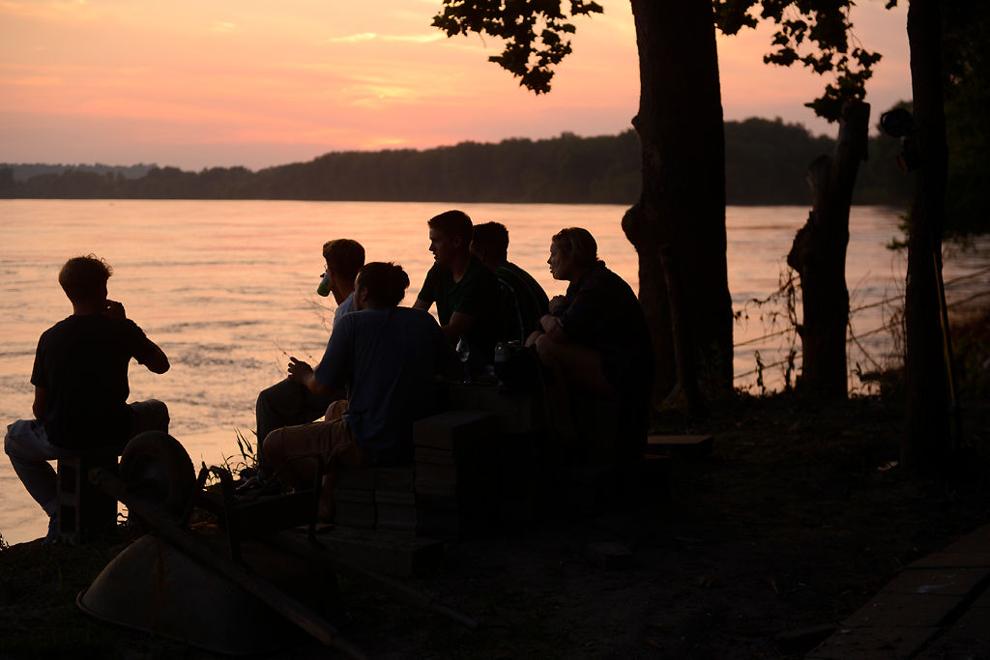 Visuals produced by Liv Paggiarino.
Cover photo by Antranik Tavitian.