The mist swirled around Alex George's shoulders one November day nearly 25 years ago as he wandered alone through the Père Lachaise Cemetery in Paris.
He avoided the markers of celebrities — Frederic Chopin, Edith Piaf, Jim Morrison — and looked for the names that represented ordinary working folk who happened to be buried in a famous cemetery.
Nearly three decades later, the cemetery became a setting in his latest novel, "The Paris Hours." It's where a character named Camille searches for the grave of Marcel Proust, her former employer. She is hiding a secret. 
"When I think of Paris, one of the places I think of is Père Lachaise," George said. "I certainly knew when I decided to write about Paris that there would be a scene or two there."
"The Paris Hours," published in May by Macmillan, is the seventh book for the British-born George, a practicing attorney in Columbia, executive director of the Unbound Book Festival and owner of the independent Skylark Bookshop on South Ninth Street.
The book's plot covers a 24-hour period in 1927 Paris during the dazzling age of Josephine Baker, Ernest Hemingway, F. Scott Fitzgerald and other ex-pats. Shortly before midnight, George's four characters intersect to reveal their secrets and rearrange their lives.
In the book, those characters — Camille, Guilliame, Souren and Jean-Paul — are destined to embark on adventures, suffer through mishaps, deal with their misfortunes and gain a bit of hard-earned wisdom.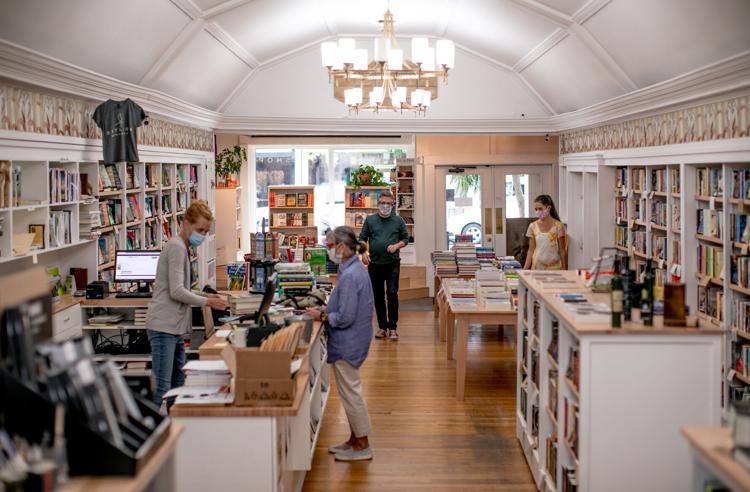 "I hope this will take the reader away from where they are," George said. "If you're going to go on a journey, why not go to Paris?"
As with his other books, the characters may not be wealthy or famous, but they live in the cultured world of artists and musicians.
"I love music," he said. "Most of my books, if not all of them, have music in them to a greater or lesser degree."
George grew up in a small English town called Marlborough in the county of Wiltshire, about 70 miles west of London. He studied law at Oxford University and worked as a lawyer for eight years in both London and Paris before moving to Columbia in 2003.
His love of books pushed him into writing, especially after he read "The Magus" by John Fowles in his early 20s.
It was 1991, and he was sitting on a broken bus headed to Oxford. Stranded for two hours on the M40, he had "The Magus" to read. It was a book about an Oxford graduate who becomes embroiled in the psychological games of a master trickster on a Greek island. George said it transported him to another world.
"That was the first time I can remember being struck by the transformative powers of a good book," George said. "At the time I thought, wow, I wish I could do something like that, but it never occurred to me that I ever would."
He did eventually turn to writing. His first book, "Working it Out," published in Britain in 1999, is about a young British lawyer sorting out girlfriends, dysfunctional parents and an irritable boss.
"I wrote three chapters and then just wrote a fourth and then a fifth and just kept going," he said. "At some point I survived — I had a book."
"Nobody, with the possible exception of my mother, is more surprised than I am."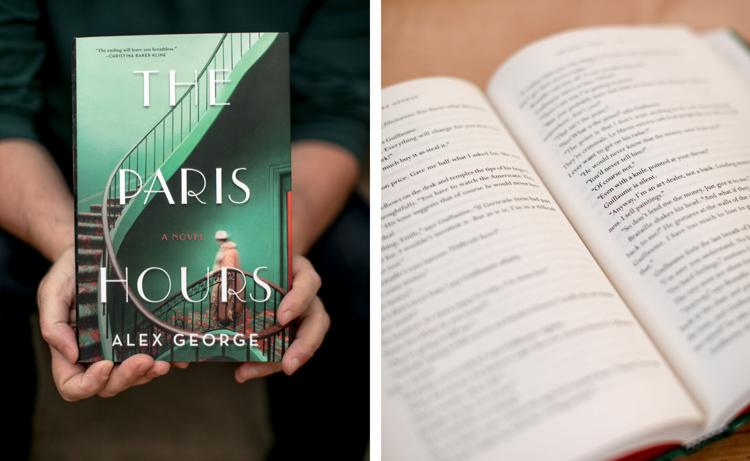 "The Paris Hours" is the third book published in the United States. His others are "A Good American," about a German family's journey to Beatrice, Missouri, and "Setting Free the Kites," about two boys in Maine who become friends amid a series of tragedies.  
As a writer, George tries to maintain a strict, disciplined schedule with no distractions. Even with his business and professional obligations, he sets out to write daily, whether it's "50 words or 500 words or 1,000 words."
"It's important that you enjoy the work," he said. "You can't write only with a view to publication — because that way lies madness."
Each day he gets up at 5 a.m., types on a clean, uncluttered desk that faces a blank wall, and says he fuels himself with "industrial" amounts of espresso. The work requires complete focus, he said — no distracting windows, music or coffee shop chatter.
As he wrote "The Paris Hours," he scoured Google maps to make sure every street and landmark was perfectly placed and described. He said he referred often to the diaries and biographies of famous people he wanted to include.
It was an early-access Book of the Month pick in April, so readers could get their hands on it before publication.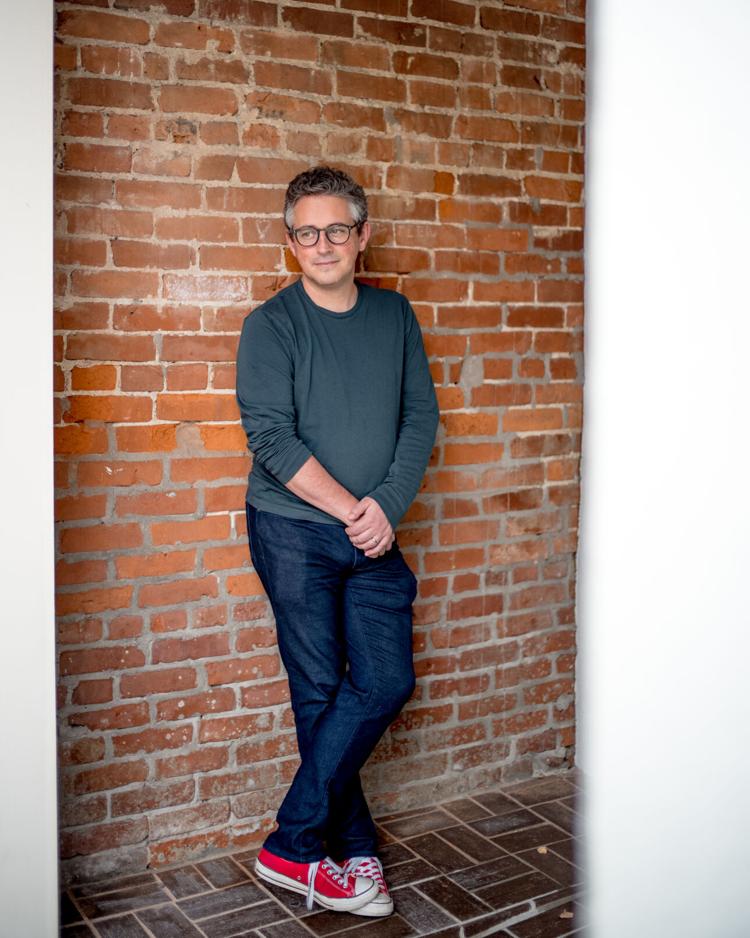 Lisa LoPorto, George's friend since 2012 and a self-described avid reader, said she was drawn to the characters as "fully fleshed-out people."
"It's just so beautifully written and very ambitious to try to put everything in there in one day," she said. "There's just a lot of compassion and heart."
Signed copies are now available at the Skylark Bookshop, which he started with his business partner and friend, Carrie Koepke in August 2018.
Koepke said she believes "The Paris Hours" is a timely and an appropriate diversion during the coronavirus.
"I think we all need a bit of inspiration and acceptance, and 'The Paris Hours' has both," she said.