Darwin Hindman will be remembered for having an adventurous spirit.
As his son, Skip. noted during his eulogy Saturday, Hindman maintained that spirit even shortly before his death.
Recently, Hindman signed up for a French class even though he hadn't spoken the language since college. Not knowing the level of difficulty, he was surprised to find he'd walked into advanced conversational French.
"Normal people, like all the rest of us, would've fled immediately, but what do you think Dad did?" Skip said. "Of course, he sat down, thought it was hilarious and attended all the classes."
Hindman, who died Monday, was a beloved friend, father, husband and mayor. An overflowing crowd gathered Saturday afternoon to celebrate his life at Calvary Episcopal Church.
Hindman was Columbia's longest-tenured mayor, serving from 1995 to 2010. During his 15-year stint, he spearheaded the formation of the Activity and Recreation Center, supported the statewide expansion of the Katy Trail and helped establish the MKT Trail.
At the service, some attendees donned biking gear from their commemorative cycle from Stephens Lake Park to the church. While he was mayor, Hindman pioneered the creation of the park, and as a fervent bicyclist, he advocated for federal grants to encourage cycling and walking.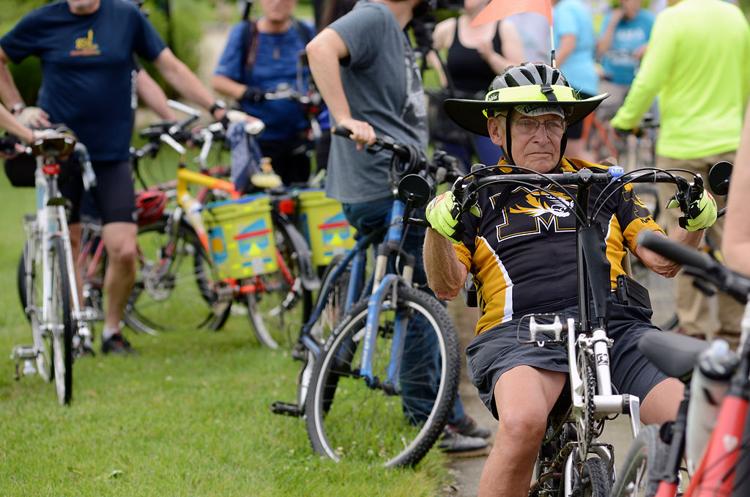 Walter Melton, Hindman's longtime friend, was one of the speakers at the service. The two met in 1937 when they were 4 years old, and they attended school together from kindergarten through college.
From a young age, Hindman was an adventurer, Melton often joining him.
Melton recalled weekends spent at a limestone quarry, where they would play on a rock-crushing structure that sat 40 or 50 feet above the quarry's floor.
One day, Hindman got an idea to attempt a perilous crawl across a plank that stretched from one part of the rock crusher to another. Coated in limestone dust, the plank was slippery and unstable, but that didn't stop Hindman.
"We decided that that was not a good idea and gingerly backed up from there on," Melton said, the crowd rippling with laughter. "It was scary."
Melton said Hindman and his father later took a camping trip, canoeing on a river in northern Ontario down to the west shore of Hudson Bay. They fought off black flies, mosquitoes and rushing rapids.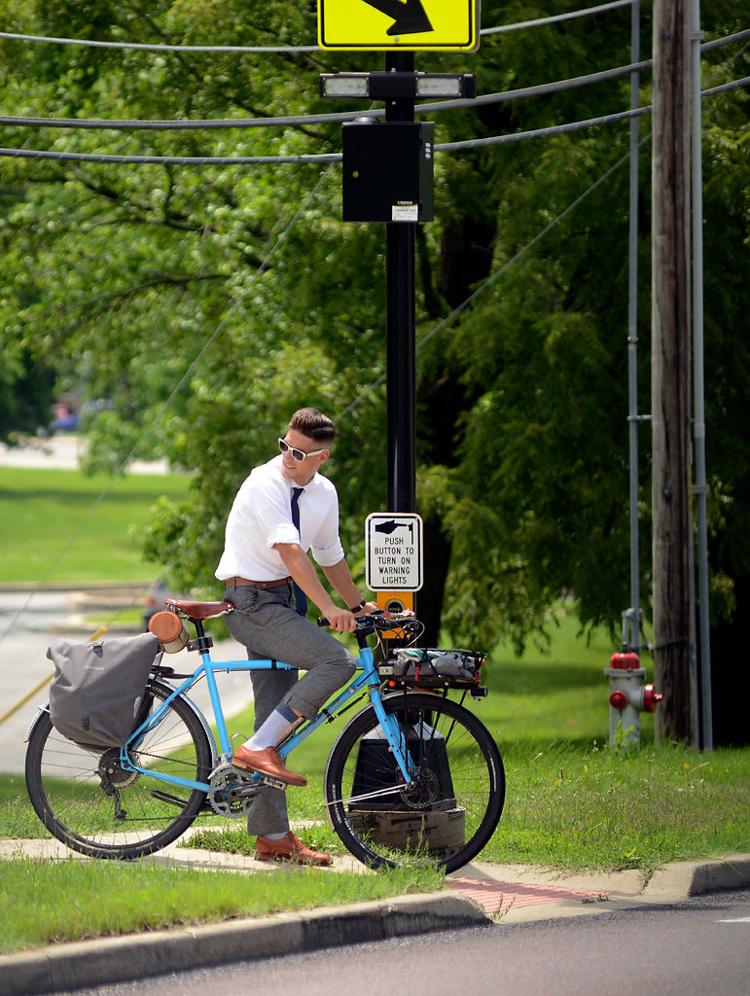 When Hindman asked if Melton would join him on a similar canoeing trip down the Mississippi River, Melton's mother forbid him from going.
"This adventurous nature was with him his whole life, but he was an adventurous thinker, too," Melton said.
Melton said Hindman wouldn't argue with someone unless he had a deep understanding, yet when he did, the person on the other end often ended up agreeing with him.
"He could be and wanted to be a friend to everyone," Melton said. "He was a dependable and loyal friend who did many kind things for me. I will never forget, and I'm sure none of you will, either."
After Melton spoke, Skip stepped to the lectern and thanked the crowd for showing up in such strong numbers.
"I guess it probably shouldn't be a surprise when you have a public garden, and a trail intersection, and a bobblehead, (and a) pizza named after you, you're probably a pretty popular guy," Skip said.
Skip most recently lived in Columbia 35 years ago. While continuing to follow local news since then, he has noticed a change in how the community addressed his father. He said coverage quickly shifted to include the phrase "beloved" before "former Mayor Darwin Hindman."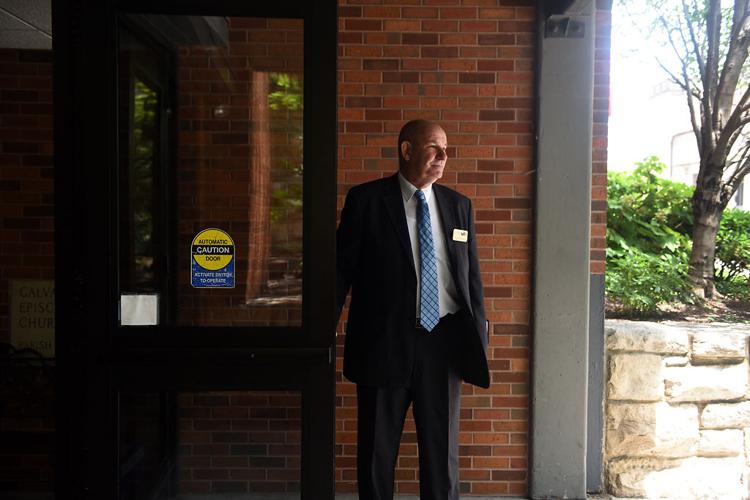 "I think it was just that you all feel the same way about him that we do," Skip said of him and his family. "He certainly was beloved."
But, Skip wondered before the crowd, how did someone become so beloved by an entire city?
"You start by being devoted to public service long before and long after you were ever actually a public servant," he said. "There's something about him that was driven to better people's lives and make the community better."
Leading up to the service, the Hindman family pondered how to approach the "in lieu of flowers" clause for the service. The problem wasn't finding a cause Hindman was dedicated to. Instead, it was narrowing down the number of causes he was passionate about.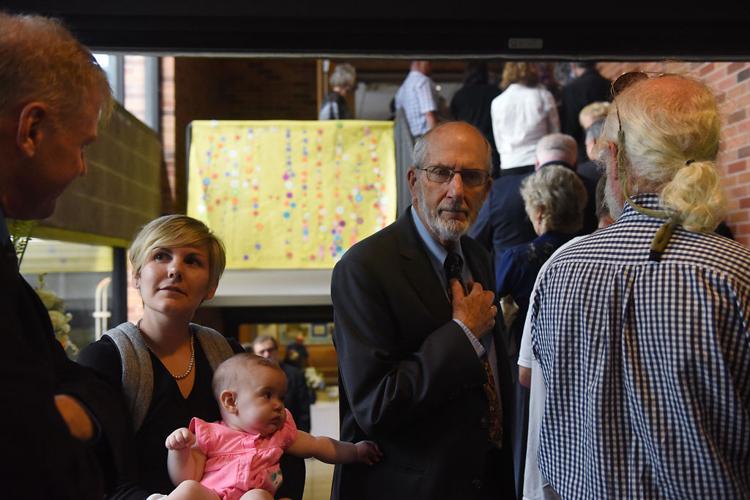 "If you really want to honor this man and recognize a permanent legacy, go take a hike," he said first.
The infrastructure Hindman helped put in place weren't monuments to him, Skip said. His father wanted "real people" to use them, and worried that if the trails and parks were underutilized, they would remain vulnerable.
Skip's second suggestion was fueled by his father's fascination with other people's perspectives.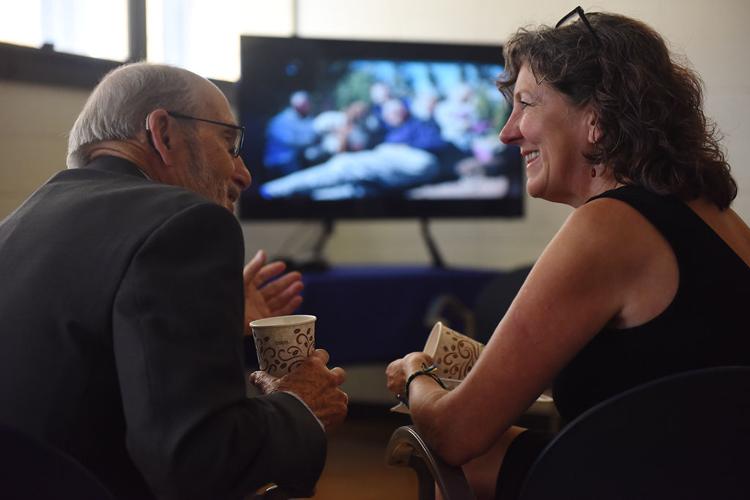 "If you're going to do it like Darwin, this would mean talking to a total stranger in the grocery store for an hour," Skip said.
"Human interaction was like oxygen to him, and if he could've actually breathed it, his lungs would've never let him down."
Hindman craved opposing views, because he wanted to learn about and accommodate them to give better results to more people, Skip said.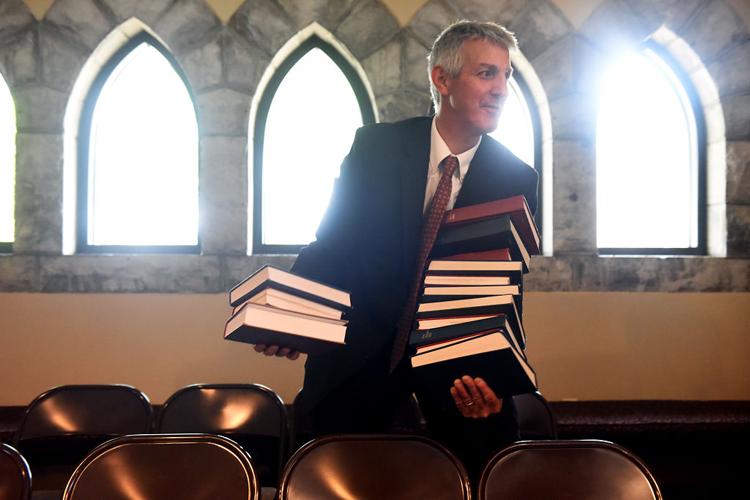 Skip's third recommendation was to do something his father often did: pursue passions that bring joy.
He recounted when his father did a 100-mile race walk, a challenge Hindman thought would be "fun." The medal from the race remains framed and hanging in their home, right next to the emergency room wristband he received after being admitted to the hospital directly after the race.
Among his other passions, Hindman reveled in playing music, often strumming the mandolin.
"He blazed the trail for everyone that cannot keep a beat or carry a tune," Skip said. "He did it because he could do it without self-consciousness and without care for an audience, because it brought him joy."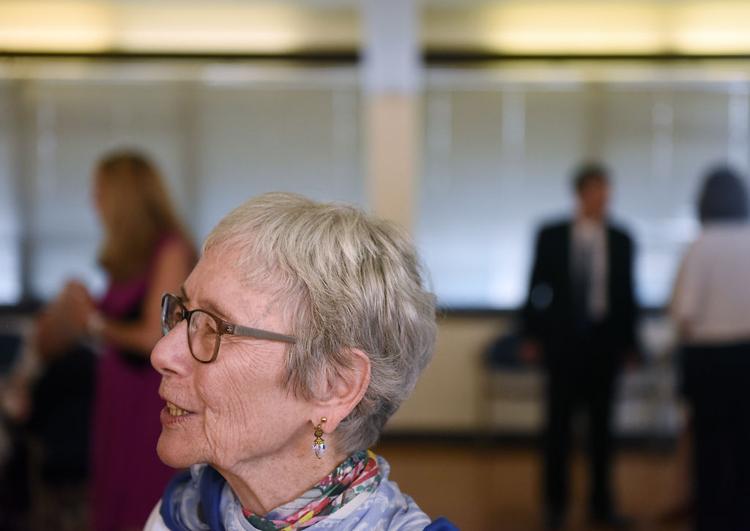 But if you do any of these things, Skip said, they need to be done with a great attitude and a gigantic smile.
Whenever plans went awry, Skip recalled, Hindman would laugh and characteristically say of the moment, "These are the ones you remember."
But Skip said Hindman's saying wasn't always right.
"Sometimes there are things that are so good and so genuine that it brings pure, unfiltered happiness to everyone around them that we can't forget those things either," Skip said.
"And if you leave this church, and you do one of these things in his honor, you'll be saying, 'No, Darwin, beloved former mayor, you're wrong, you are the one we remember.'"
Supervising editor is Tom Coulter.