Doug Callahan gives most of the credit for his career in Scouting to his mother. If it weren't for her, he said, he wouldn't have become an Eagle Scout, a scoutmaster or a Scouting professional for the past 37 years.
"My mother really wanted to have one Eagle Scout son, and I was the last one," Callahan said. His two older brothers joined Scout troops but never attained the organization's highest rank.
Callahan got a lot of pushing and nudging from his mother. Fortunately for him, he really liked the program.
Now, at 59, Callahan's life is taking a major turn. He's decided to leave Scouting after 52 years to become president of Tolton Catholic High School in September. Although he was torn between the two career paths, he believes it is a "higher calling" to be able to serve his church and the Catholic community.
It's a bittersweet move. Scouting has defined much of Callahan's life. It was through the Boy Scouts that he met his wife and came to Columbia, which he now considers his home.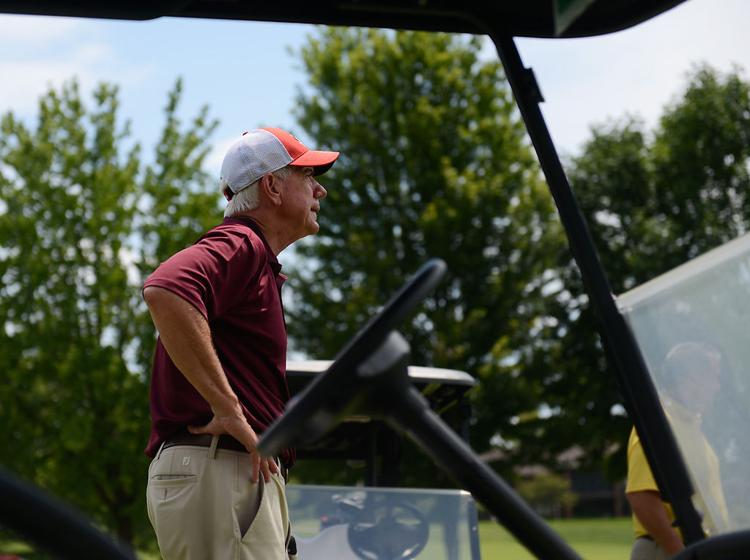 Scouting wasn't his initial career choice. Numbers had always come easy for him, and after he graduated from Georgetown University with a bachelor's degree in accounting, Callahan found himself working for one of the Big Eight certified public accounting firms.
Callahan had also become a scoutmaster at the time. Dads from his troop knew he disliked his job and told Callahan about a job opening in the St. Louis Scouting office. A paying career with the Scouts had never crossed his mind.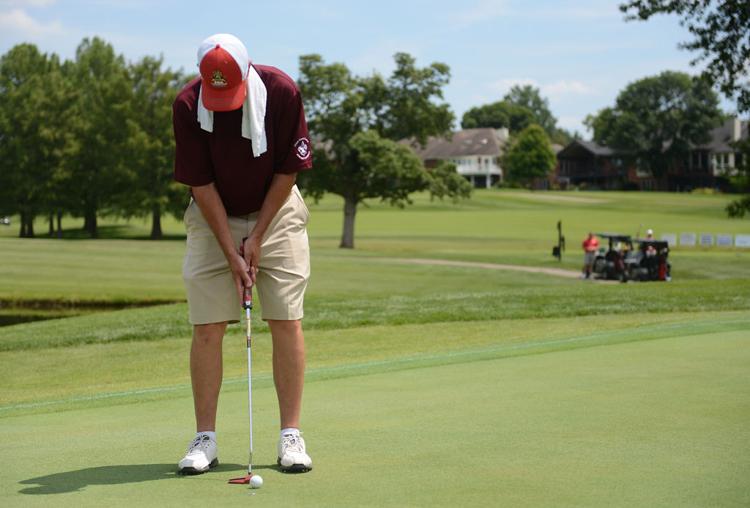 Callahan went ahead and applied for the position of district executive and got it. And that's what started his career in June 1982.
"It was all by accident," Callahan said. "Only because I was an Eagle Scout and a scoutmaster."
Callahan has been involved with the Boy Scouts since he was 8; he initially joined as a Cub Scout.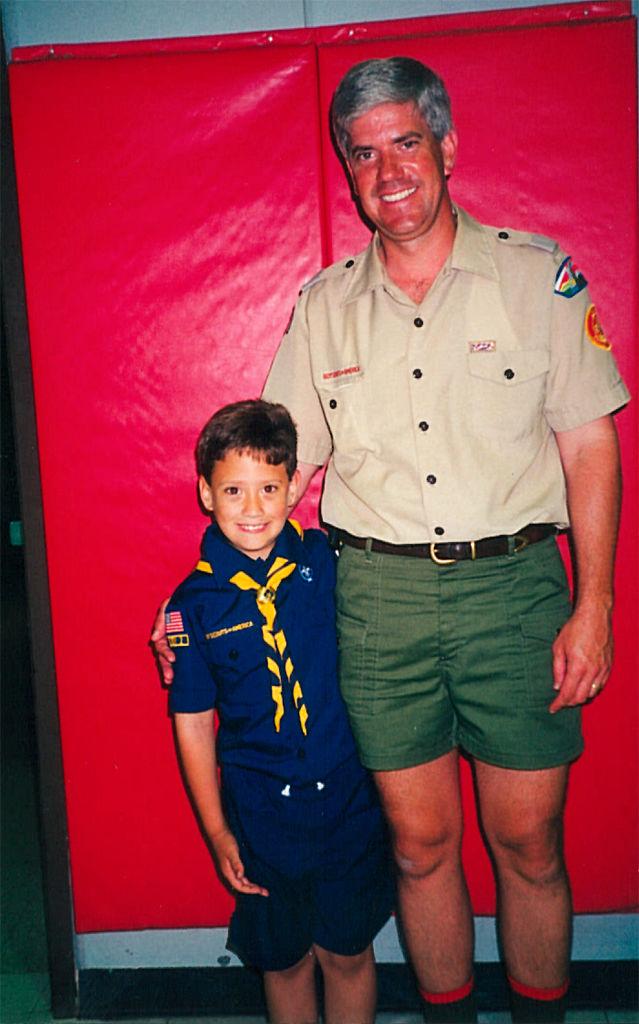 All his family members were involved when he joined. In addition to his older brothers, his younger sister was a Girl Scout, his dad was a Boy Scout volunteer and his mom was a den leader.
His son, Sean Callahan, didn't take to Scouting as much. Although he earned his Arrow of Light, the Cub Scouts' highest award, he found after a couple of years with the Boy Scouts that he wasn't so fond of the outdoors.
"He likes sports, and camping and hiking just wasn't something that appealed to him," Callahan said.
Callahan said the Boy Scouts experience is not as "cool" now as it was when he first joined as a boy. Children and teenagers these days have more entertainment options, such as video games, year-round sports and other organizations.
The change has caused a decline in the number of Boy Scouts members. Recruiting volunteers has become tougher as well.
"Back when I was growing up, most moms were at home," Callahan said. "These days, usually both parents work, so parents are busier. Their time is more consumed."
Callahan recalled that it was on a Boy Scouts recruiting night in south St. Louis in 1987 that he met his wife, Sue Callahan. He was there to make a presentation, and she was just tagging along with her brother-in-law, who was a Cubmaster.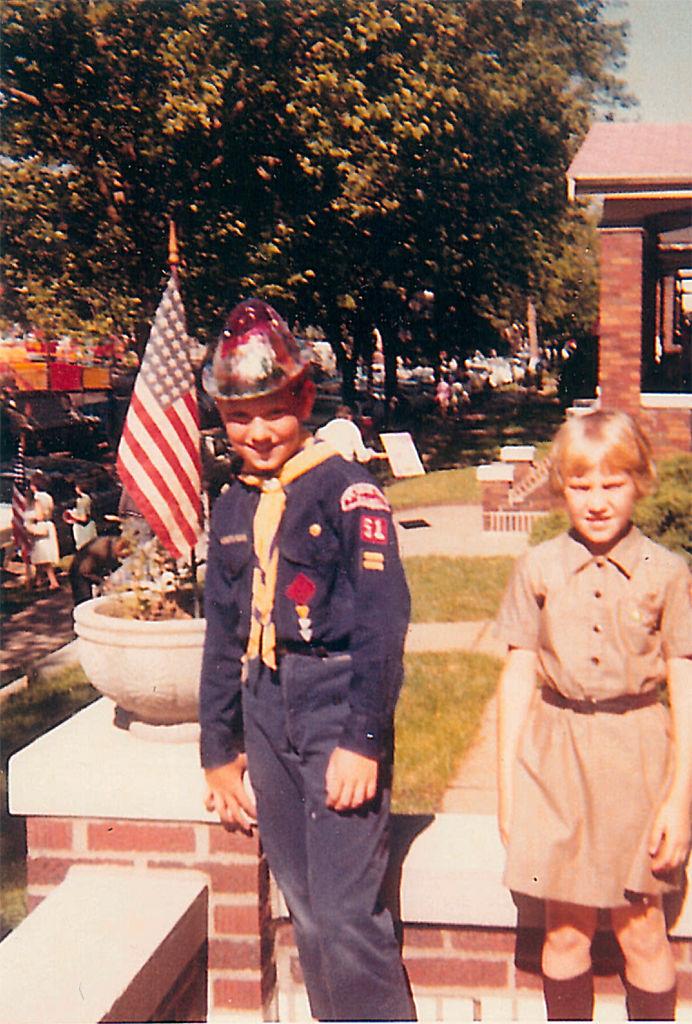 While Callahan was talking, someone in the crowd made a joke about interrupting the baseball game behind him. He looked down and saw an attractive young lady "heckling" him. He asked around for her name and had her brother-in-law introduce him.
"So I invited her to the Cardinals game the next night, and then we went to dinner. ... And then six months later, I asked her to marry me, and less than a year later, we were married."
His wife went into labor with one of their children during another Scouts meeting.
"So I said, 'Folks, sorry. Gotta leave. Yeah, have to take my wife to the hospital.'"
After 17 years as finance director in the Scouts' St. Louis office, Callahan in 1998 became Scouts executive for the Great Rivers Council, which spans much of the state and is headquartered in Columbia. He said there have been a lot of changes and challenges over the past 20 years.
One of the biggest and most recent changes is that Scouting is now open to everyone, no matter their sexual orientation or gender. His said one of his only regrets about leaving now is that he won't be in the office when a bright young girl achieves the rank of Eagle Scout.
Callahan said he'll always have fond memories of working with dedicated volunteers in Columbia.
"These are folks who run banks and run their own construction companies, but when you ask them to do something with the Boy Scouts, you ask them to be our president, they put in a lot of time. They put in a lot of volunteer time," Callahan said.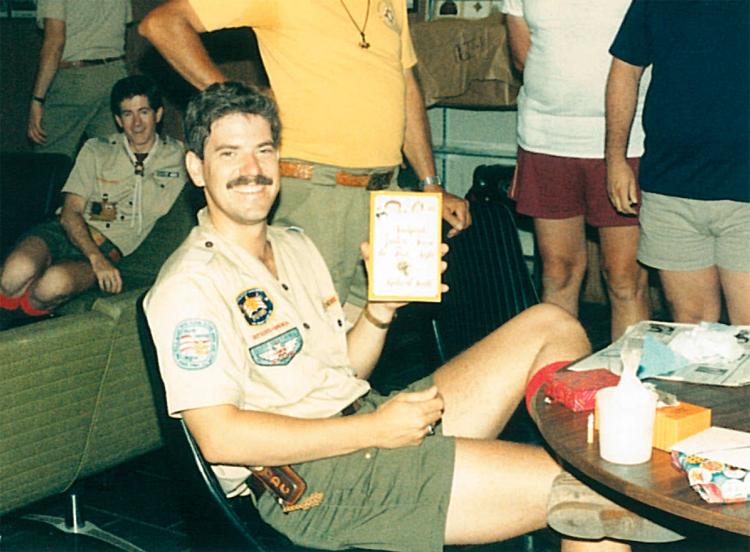 He said being executive has also opened doors for him to work with "the captains of industries" who are from different careers with different capabilities and skill sets.
Many of the skills he's gained from being a Scouts executive, such as building relationships and people skills, will translate to his new job. It's about listening and finding out what people are interested in and what gets them excited, Callahan said, just like trying to match Scouts troops with the best Scouting programs.
"After 20 years, it won't be easy," he said about leaving the Boy Scouts. "But life goes on, and they always say the only constant is change."