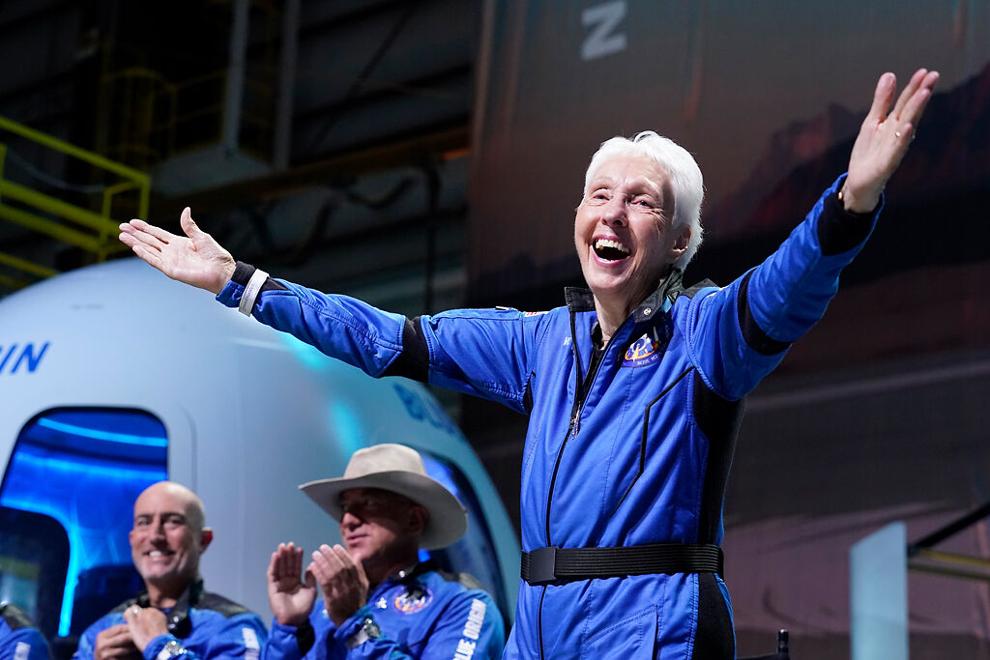 Nearly 100 Stephens College alumni and friends gathered over Zoom early Tuesday to cheer on Wally Funk as she rocketed into space with Jeff Bezos aboard the Blue Origin.
Funk is a 1958 Stephens graduate, was one of 13 female pilots who went through NASA astronaut training in the 1960s and, at 82, has now become the oldest person to ever fly into space.
Stephens proclaimed Tuesday as Wally Funk Day in her honor and arranged the Zoom call so colleagues and classmates could share the experience. Funk earned both an associate degree and her pilot's license at Stephens.
At least one woman on the call was wearing a T-shirt that read,
"Girls who go to space begin at Stephens."
Classmate Donna Marshall remembered moments from their college days while watching the launch, especially Funk's ability to pilot a plane.
"She wanted to fly me home to Oklahoma for a holiday, and my mom wasn't voting for it," she said with a laugh. "We were only 19 or 20."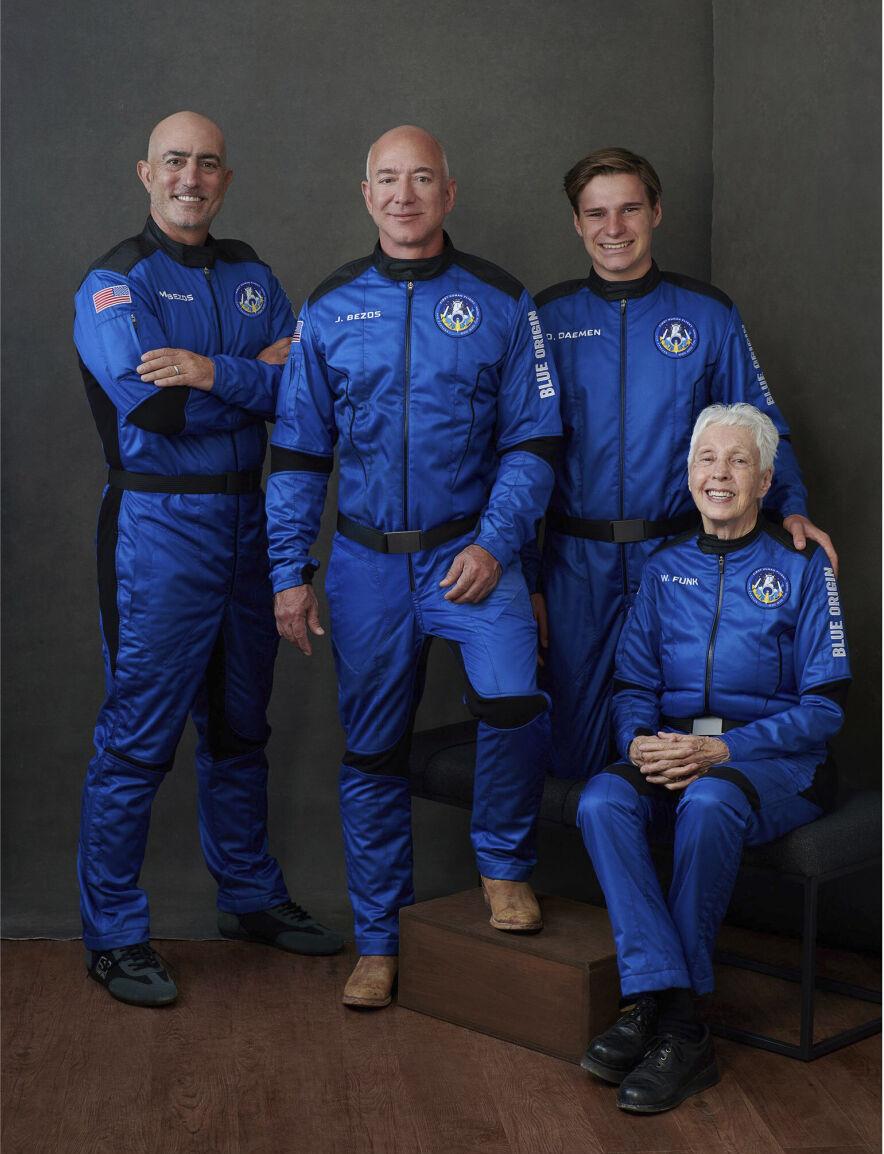 Funk enrolled in the aviation program at Stephens College when she was just 16. According to an organization of women pilots called The Ninety-Nines Inc., she was a member of the "Flying Susies" and rated first in her class of 24 flyers.
In 1961, she made history as the youngest graduate of the Women in Space program, later called the Mercury 13. Although Funk passed the required tests with flying colors, NASA ultimately decided that only men would be accepted into the space travel program at that time. 
"She was better than most of the men her tests were so good," Marshall said. "It was so patriarchal, it just made me crazy."
Marshall said she was thrilled to watch her lifelong friend finally live the dream after six decades of waiting for an opportunity.
"She has now achieved her dream and I'm thrilled for her," Marshall said.
During the Zoom call, other alumni and supporters filled the chat section with words of pride and encouragement.
• From Tennessee Martin: "Very proud to be a Stephens grad today!" 
• From Breeanna Albin: "I'm crying. This is so wonderful and exciting," 
• From Sarah Swafford:"Today I'm extra full of Stephens pride!!"
• From Sara Crosby: "I can't even imagine what she's feeling right now... fills my heart."
Wally Funk graduated from Stephens College in 1958 with her pilot's license and an associate of  arts degree before earning a bachelor's degree in secondary education from Oklahoma State University.
Before Bezos tapped her for a ride on the Blue Origin, Funk never gained approval to travel into space. NASA finally began accepting women into the space program in the late 1970s, and Funk applied three times.
She was turned down each time because she didn't have an engineering degree or a background as a test pilot.
During her career, Funk was a flight instructor and was appointed by the National Transportation Safety Board as an air safety investigator.
Funk lobbied for more women in space, and according to her biography in the Ninety-Nines Inc., she has accumulated more than 19,600 hours of flying since 1957. She now lives in the Dallas area.
Named after America's first astronaut, Blue Origin's New Shepard rocket soared from remote West Texas on the 52nd anniversary of the Apollo 11 moon landing, a date chosen by Bezos for its historical significance.
Blue Origin reached an altitude of about 66 miles, more than 10 miles higher than a flight into space Virgin Galactic's Richard Branson made July 11. Bezos' 60-foot booster accelerated to Mach 3, or three times the speed of sound, to get the capsule high enough, before separating and landing upright.
According to the Associated Press, the passengers had several minutes of weightlessness to float around the spacious white capsule. The window-filled capsule landed under parachutes, with Bezos and his guests briefly experiencing nearly six times the force of gravity, or 6 G's, on the way back.
Bezos stepped down earlier this month as Amazon's CEO and just last week donated $200 million to renovate the National Air and Space Museum. Both he and Branson, as well as Tesla's Elon Musk, want to increase space travel for those who can afford it.
Musk plans to send his private clients straight to orbit for tens of millions apiece, with the first flight coming up in September.