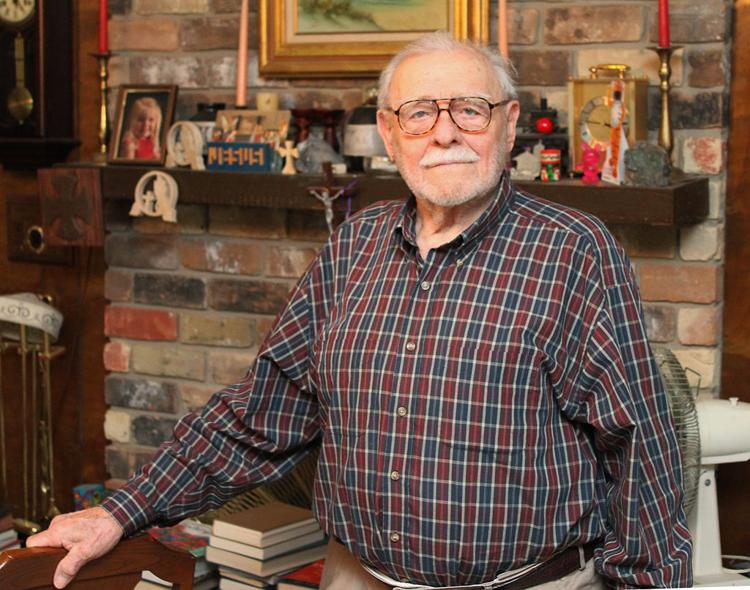 An estimated 500 million people were glued to their televisions on July 20, 1969, to watch Neil Armstrong set foot on the moon.
It was the largest-ever audience for a televised event, and for good reason: People wanted to bear witness to a momentous achievement in human history.
Milton E. Reim, who was 44 at the time, briefly took note of the occasion and then got right back to work.
"They had a celebration in the Control Center; you've probably seen that on TV," Reim said. "We didn't have a celebration in the news center. We just kept reporting on what was happening ... It gets to be routine after you've been there a while."
An MU School of Journalism graduate, Reim worked at NASA, where the extraordinary became ordinary to him over his 23-year career as a public information officer.
On the eve of the 50th anniversary of the Apollo 11 mission to the moon, Reim, now 94, reflected on his extraordinary career.
"I did things and saw things that probably a lot of people will never get to see in their lives," he said. "Joy, tragedy, I experienced it all at NASA. It's something that I'm proud to have been able to do."
Reim was born in 1924 on a farm outside Billings, Oklahoma. Growing up, he loved photography, and when he enlisted in the early 1940s he applied to be trained at the Navy's Photo School in Pensacola, Florida.
He sought to continue his photography education after leaving the Navy in 1947, and, on the recommendation of a newspaper editor friend of his, enrolled in classes at Missouri's School of Journalism.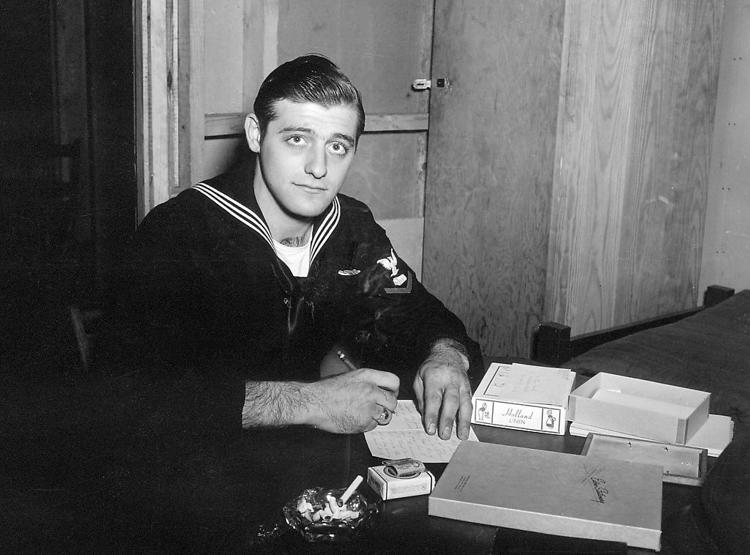 His first job out of college was at the Decatur Daily in Alabama. From there he would move to larger and larger newspapers across Alabama, until, in 1963, he was hired over the phone to join the newsroom staff at a burgeoning government agency in Houston: NASA.
Roughly two years earlier, President John F. Kennedy had challenged America's scientists and engineers to find a way to get a man on the moon before the end of the decade.
Kennedy backed up his words with a financial commitment. In 1961 he increased NASA's budget by 89%, and in 1962 he increased it again by 101%.
When Kennedy was assassinated in November 1963, many space-enthused Americans worried about what the loss of such an advocate would mean for NASA and its lunar ambitions.
Reim had been working as a public information officer in NASA's newsroom in Houston for just over two months at the time of Kennedy's death.
He remembers helping put together an "in memoriam" page for the late president, but he doesn't believe the assassination discouraged his colleagues.
"It didn't slow the space program down as far as I was concerned," Reim said. "It was full speed ahead."
Reim described his colleagues at NASA throughout the 1960s and 1970s as uniquely determined people. The astronauts, in particular, made a strong impression on him.
"They were gung-ho guys," Reim said. "All of them were pilots, you know. And of course they attracted a lot of attention from everybody because I guess they were looked upon as being heroes before they ever flew."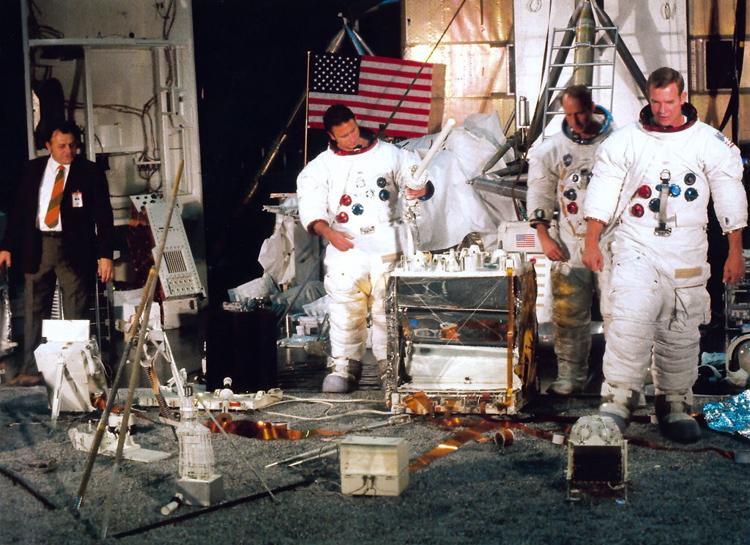 Reim worked closely with astronauts during the Mercury, Gemini and Apollo missions of the 1960s. He routinely went along on geological training missions throughout the United States, where professional geologists taught astronauts proper sample-collection methods.
On one such trip to Alaska in 1965, NASA's 23-person crew had to circumvent an airline strike at Houston-area airports. Bud Adams, owner of the Houston Oilers, offered up his private jet for the astronauts' trip to Seattle, where they were scheduled to catch a commercial flight to Anchorage.
After a refueling mishap led to a 45-minute delay, the crew radioed ahead to Seattle to ask if the passengers on the commercial flight would mind waiting on the tarmac for the cadre of astronauts.
They jumped at the idea, Reim remembered.
"Everybody was thrilled to get to see an astronaut," he said. "Back then, everybody wanted to meet those guys. I think we spread them out around the plane so as many people as possible would have the chance to maybe strike up a conversation."
Reim also accompanied Apollo 13 astronauts Jim Lovell, Jack Swigert and Fred Haise on a geological training trip to Hawaii in December 1969.
One day, on the island of Hawaii, the crew traveled to the Kilauea Volcano with a local park ranger to simulate a lunar traverse on arid landscape. The volcano was erupting at the time, and the crew went to the edge of the crater opening to catch a glimpse of the spectacle.
"We walked up real close to it and peered down into it the opening," Reim said. "We could see the lava rolling up one side and down the other.
"It started to rise higher up the crater, and then the ranger said, 'Let's get out of here.'
"About 30 minutes after we were gone, the lava came out and landed right on the area where we had been standing."
Reim spent most of his career working at the Mission Control Center newsroom in Houston, but sometimes NASA moved him to other newsrooms around the country to help with their media relations work.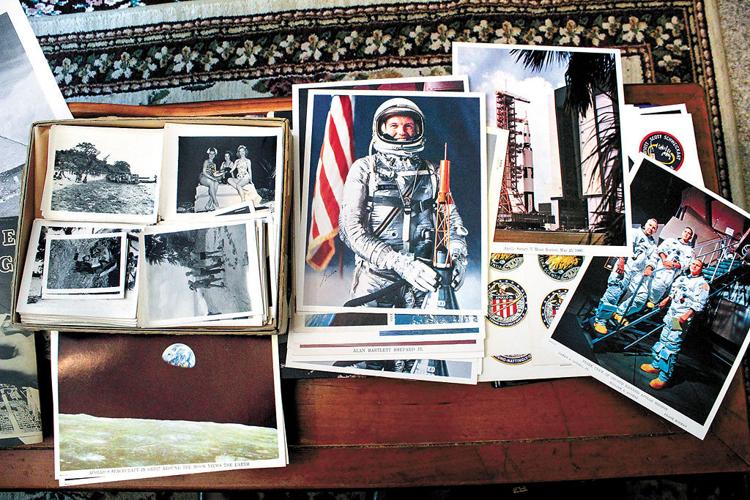 He spent time in the public relations offices at Cape Canaveral, Florida, and at the Jet Propulsion Lab in Pasadena, California. He even headed the newsroom aboard the U.S.S. Yorktown during its Apollo 8 crew retrieval mission in December 1968.
Reim formally retired after NASA's budget was slashed in 1980. The fledgling shuttle program interested him, though, and he would occasionally lend a helping hand in the newsroom during orbital missions.
Normally, he would watch launches from his home in Brenham, Texas, and then drive the 100 or so miles into Houston.
After the Challenger explosion in 1986, there was no need for him to make the trip.
"I told my wife, 'I'm not going in, they're dead. We got a dead crew,'" Reim said. "That was the last time I ever worked for NASA."
Looking back on his career, Reim said he felt proud to have played a part in some of the defining moments of the 20th century.
He recalled a lighthearted exchange he had during his time at NASA, when a reporter joked that he wished the two of them could trade jobs.
"Well, you should have gone to the University of Missouri Journalism School," Reim replied.