When Alice Wehrle of Oak Tree Villas in Jefferson City learned she had won the Missouri Health Care Association's District 7 Ms. Nursing Home Pageant, she threw her arms in the air and smiled wide.
She blew kisses to the crowd and posed for pictures as she was being crowned.
"I was pretty good looking in high school," the 92-year-old had boasted earlier, during the interview portion of the contest at the Etta and Joseph Miller Performing Arts Center in Jefferson City.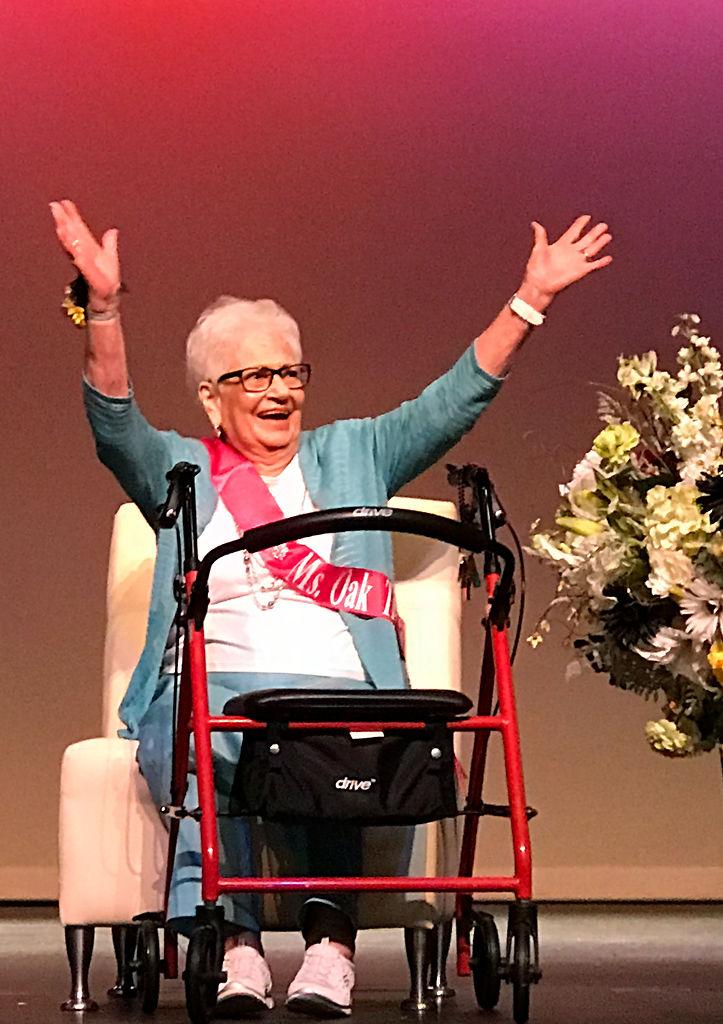 Wehrle was among eight contestants in the central Missouri pageant. Each of the contestants took turns telling stories about their childhoods, their adult lives and their time spent in nursing homes. Those stories and their answers to questions helped judges compile a score to determine who would receive the title.
Wehrle offered a thorough description of her nine decades. She attended college but dropped out after a year and a half. She said she was more interested in boys than studying. Her late husband, Bill, used to "chase" her in high school, but she had no interest in him until they were older.
The couple celebrated their 68th anniversary before Bill died. They wintered in Arizona for over 25 years. Wehrle said they liked spending time together outdoors.
Wehrle recalled parasailing in Mexico at 65. After landing, she walked along the beach when a young man stopped her to ask about her experience.
"Lady, you've got balls," he said.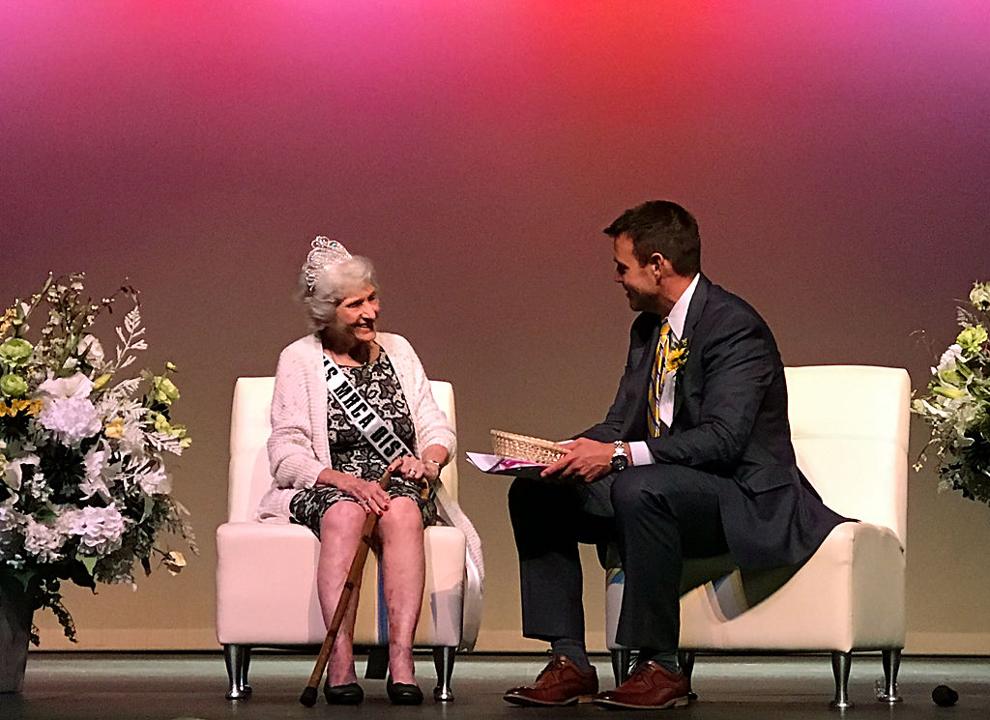 Besides parasailing, she recounted four memorable experiences flying in a hot air balloon. Three were in Arizona and one in Missouri.
"Live for the day," she told the audience. She has lived by those four words for most of her life.
Eric Doerhoff of StoneBridge Senior Living in Jefferson City asked Wehrle which celebrity she would like to meet and why.
"I'd like to meet Trump and tell him what I think of him," she said.
Wehrle serves on the culinary committee at Oak Tree Villas and leads an exercise group. "It's for old people," she said.
Shirley Martin, 87, of Columbia Manor was there, too. Martin, the only Columbia contestant, said she tries to remain optimistic and make others feel comfortable at Columbia Manor.
"Life has handed me many lemons, but I continue to make sweet lemonade," she said.
Growing up, Martin said, she had wonderful parents and frequently played with her younger sister. She liked taking her into the woods then running, hiding and leaving her behind.
Martin's favorite job was making purses, suitcases and handbags in a factory. She regretted that she was never allowed to keep any of the products of her hard labor.
At Columbia Manor, Martin likes playing kings on the corner, a multi-player, solitaire-style card game.
She expressed how grateful she is for the friends she has made at the facility. They help her, and she helps them.
The pageant gave all the contestants a chance to dress up and get time away from their daily routines.
In August, Wehrle will go on to compete in the 2019 Ms. Missouri Nursing Home pageant in Branson.
Supervising editor is Scott Swafford.