The Sanborn Field Weather Station was down for a period this weekend after being vandalized.
According to the station's website, the station could only report current weather data on Monday; no archived information was available.
Destruction of the weather station will cause a gap in the data recorded for studies and shared with the National Weather Service, said Anthony Lupo, an MU atmospheric science professor who uses the weather station for research.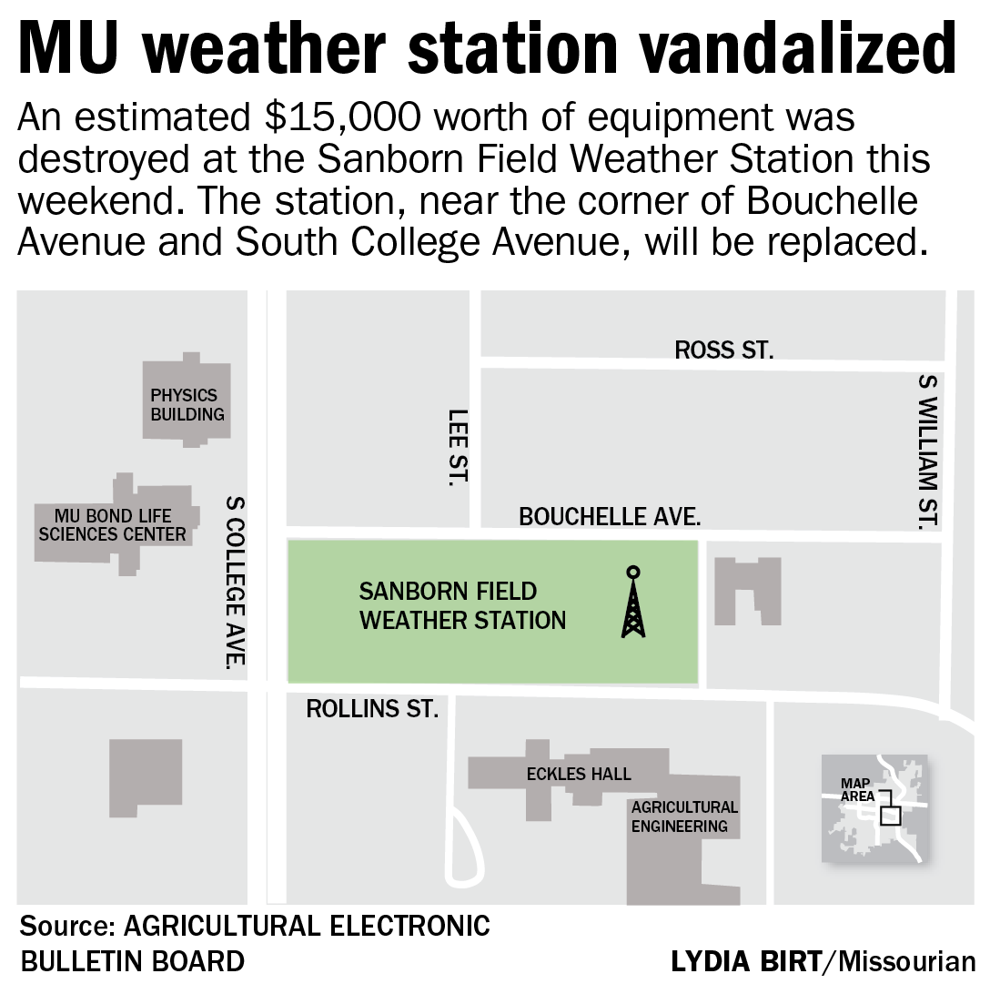 Lupo estimated that $15,000 worth of equipment was lost, and the station will need to be replaced. Temperature and pressure sensors, instruments for reading wind speeds and amounts of solar radiation, a rain gauge and the solar panel that powered the weather station were among the equipment destroyed, he said.
The station is being repaired with instruments loaned to the station, as well as with backup equipment the station had on hand.
"You know occasionally stations will have missing data because of power outages and things like that," Lupo said. "So sometimes these things happen. You know, it's not going to be a huge burden for studies but, still, it's annoying that somebody would do something like this."
The MU Police Department said a report has been filed and the investigation is ongoing, according to a department email.