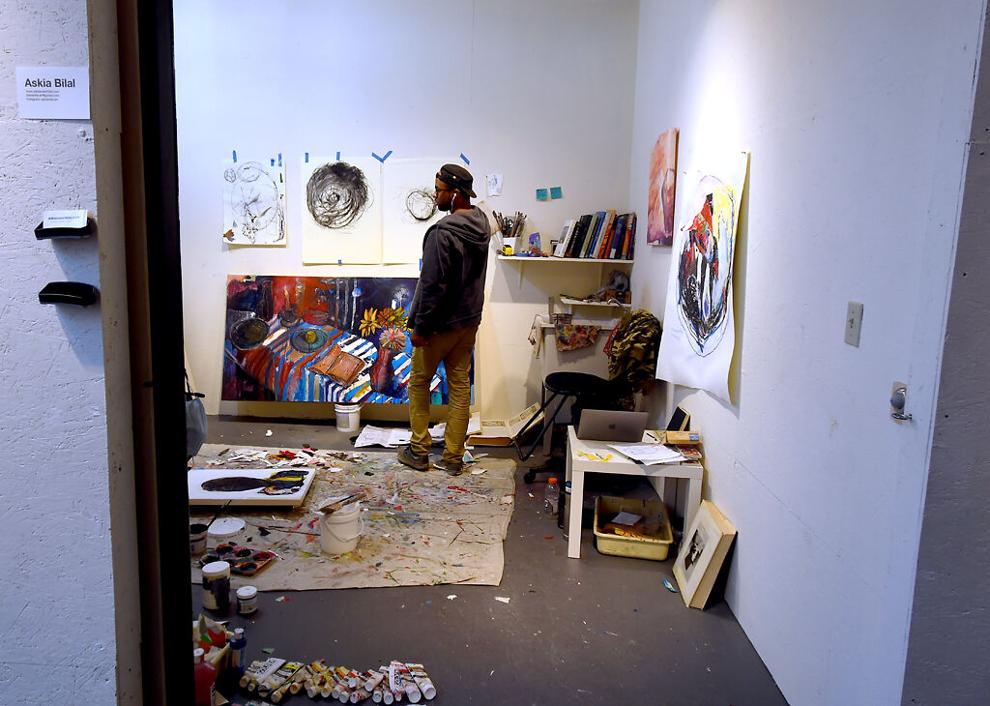 Askia Bilal, *english language instructor at MU and graduate of Columbia College, has a language of his own when it comes to art. He takes inspiration from art history and philosophy when working to create his pieces. The New York City-born artist uses mixed media to create depth in his art.
"I've always just been inclined towards art," Bilal said.
As well as being a professor at MU, Bilal is part of the Orr Street Black Artist in Residence Program. The program gives local Black artists a dedicated art studio rent-free for about a year to improve their skills. According to the studio, this program is a step Orr Street Studios took to make the mid-Missouri art community more inclusive and available to artists who don't see themselves represented in the local art scene.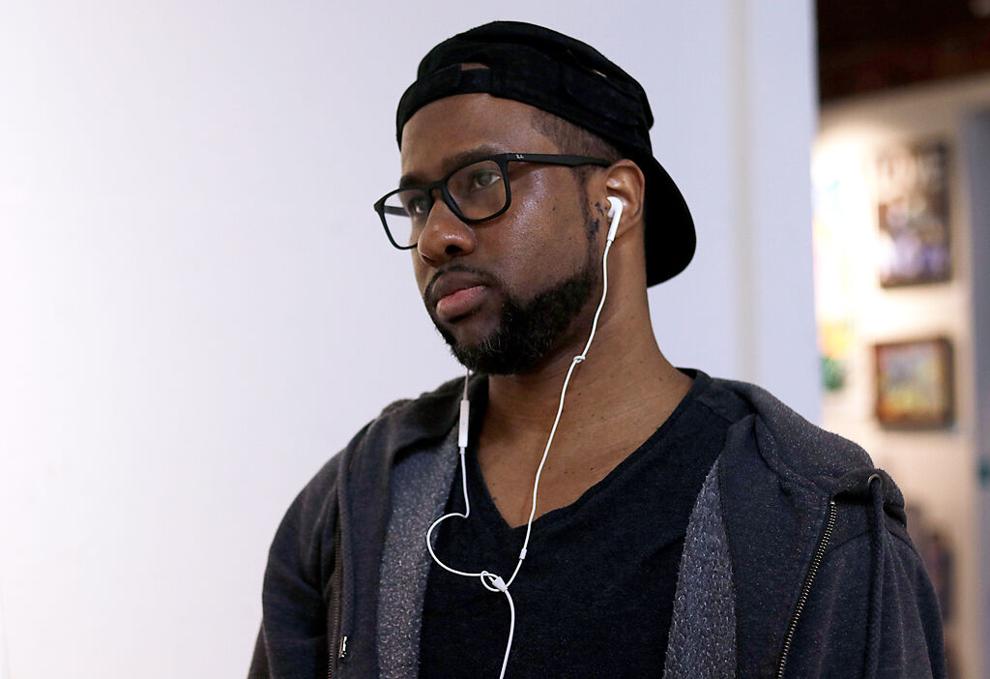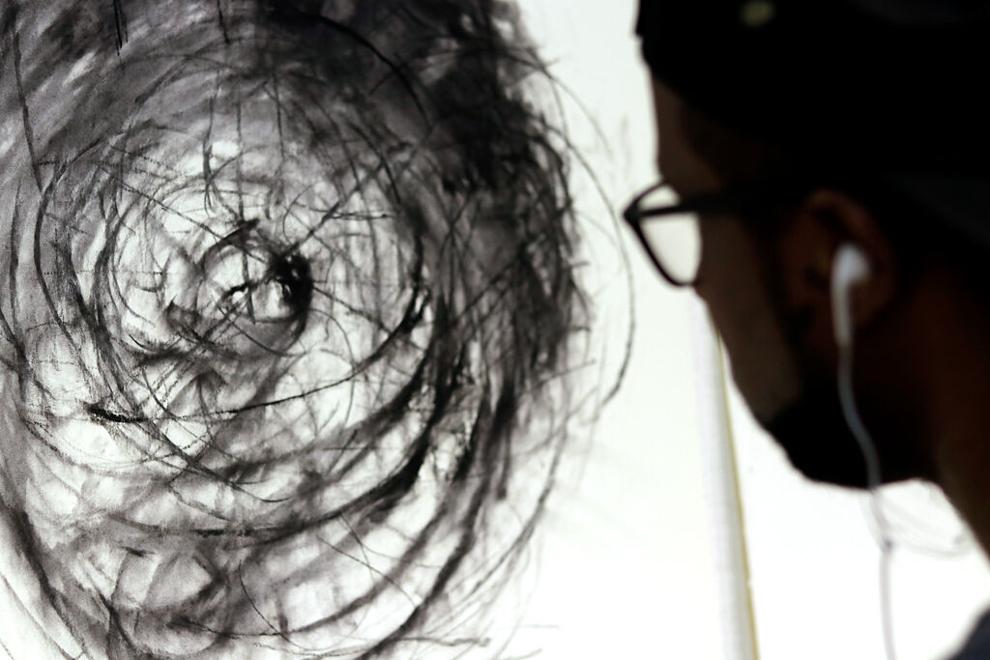 "I think that it's like a contribution to this dialogue that we're having as a country and as a culture, as a society, I think is really important," Bilal said. "As an artist, it's an opportunity to have a space to work. Before this I worked at home in my garage. So to have an actual environment for the way that I work is really nice."
With his space, Bilal has created an exhibit being shown at Sager Braudis Gallery, with the theme of "Wheel of Fortune." He carries the theme of life cycles throughout his creative process into his work.
"I'm really interested in wheels, like the 'Wheel of Fortune,'" Bilal said. "It's like a cycle to me; people go up, they go down, you keep finding yourself in these different places, life and death, the seasons. All these things kind of rotate."
His current gallery show is based on the imagery from the "wheel of fortune." Bilal said he uses the imagery to mimic how life cycles or breaking cycles look in his own life. In creating it, he mimicked the cycles of creation and destruction by putting ideas on a canvas and later covering it up with different types of media. Bilal continues through this cycle until he decides his piece is complete.
Bilal's gallery featuring his Wheel of Fortune work is being shown until Feb. 27 at Sager Braudis Gallery, 1025 E. Walnut St.