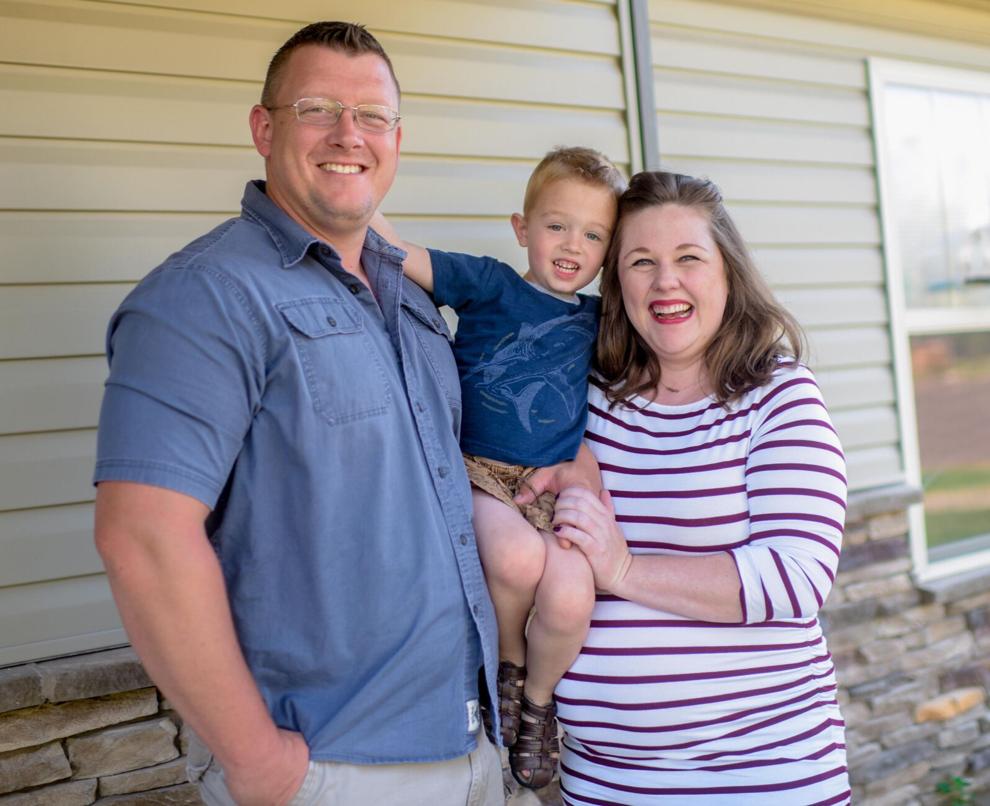 As far as Abigail Anderson is concerned, children are never too young to be taught fire safety. Her toddler learned that beeps from the smoke alarm meant "get out" when he was just 2 years old. He also knows the family meeting space is the play set in the backyard.
"When he hears a smoke alarm go off, whether it's by accident or a test, he knows exactly what to do," Anderson said. "He runs to the back door. He will even leave in a diaper if he has to."
Being mom to Fletcher, 3, has made Anderson hyper-aware of fire safety. While her child is not in the age group that's left home unsupervised to attend school via Zoom, he is old enough that she realizes she can't watch him 24/7.
"You're not going to be in the room as things happen all the time with your kids," Anderson said. "Ensuring while you're not there that they still know what to do is vital."
Anderson knows firsthand how important that is: Her family's home burned in a devastating fire when she was a child. She grew up in a rural, low-income area, and her family relied on food stamps. They lost everything in the fire.
The fire Anderson's family survived is, statistically, more predictable because poverty is a risk factor for fires. Residential fires account for the majority of burn-related injuries and fatalities. An August study from the North Carolina Jaycee Burn Center found there is an increased burn injury severity in patients from a neighborhood with a high Area Deprivation Index.
The rate of fire injuries in low income census tracts is also higher than in other socioeconomic groups. A 2006 study in Public Health Reports found residents of poorer neighborhoods may have fewer fire protection devices like smoke alarms, and both tenants and landlords are less likely to maintain those that are installed. Houses in these areas often have "hazardous cooking facilities" and a lack of storage space, creating clutter that can contribute to fire.
Anderson's family was fortunate that no one was injured. However, in home fires from 2013 to 2017, there was an annual average of 2,620 civilian deaths and 11,220 civilian fire injuries, according to the National Fire Protection Association.
A grim disparity
Anderson's experience ended up having a significant influence on her work. She's the executive director of the Central and Northern Missouri Red Cross chapter. The chapter responds to an average of five home fires a week, Anderson said.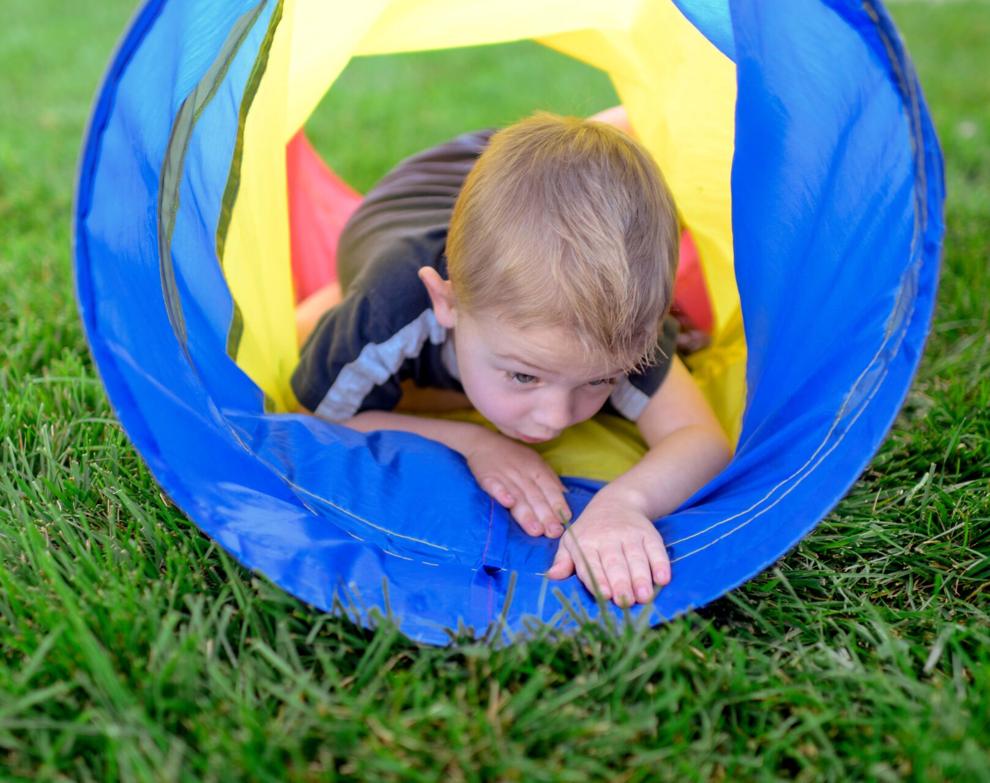 She wants to eliminate the socioeconomic gap in fire preparedness she's observed between lower and higher-income neighborhoods in the frequency fire-related incidents. Anderson says this is primarily based on income.
"If you're able to buy smoke alarms with expendable income, of course, you're gonna do that, why not?" Anderson said. "But you know, if you have to choose between a meal for your kids and a smoke alarm, that's kind of where the disparity comes in."
While some fire safety advice may seem obvious, Anderson says lack of access to this information or necessary fire prevention resources increases risk. Of the five home fires the Red Cross responds to per week, 80% of those are in low-income neighborhoods, she said.
One of the ways the Red Cross combats this is by offering free preparedness projects for children. Children in the second or third grade can learn from the Pedro the Penguin activity book, while fourth to sixth grade kids can use the Pillowcase Project to make a visual reminder of fire safety tips.
The Columbia Fire Department addresses the problem through its Community Smoke Alarm Campaign. A free smoke alarm is available to any Columbia resident who needs one, provided they reside in a privately owned home and have a "genuine need" for assistance. No supporting documentation is necessary to prove need.
Rental units are required to have smoke alarms under the Columbia property maintenance code and the Columbia fire code. The alarms need to be purchased and provided by the landlord, which is why homes that are rented are exempt from the free smoke alarm program.
Fire safety in a virtual school year
With the new school year underway, and more unsupervised children at home during the day, the risk of house fires increases. Whether children are in the kitchen attempting to cook for themselves, or overloading sockets with devices, kids can get themselves into trouble.
Columbia Public Schools students are beginning the school year virtually, but they are not the only children at home and at risk. Even latchkey kids, who might come home at 3:30 p.m. and be home alone until parents return from work, need to know how to stay safe.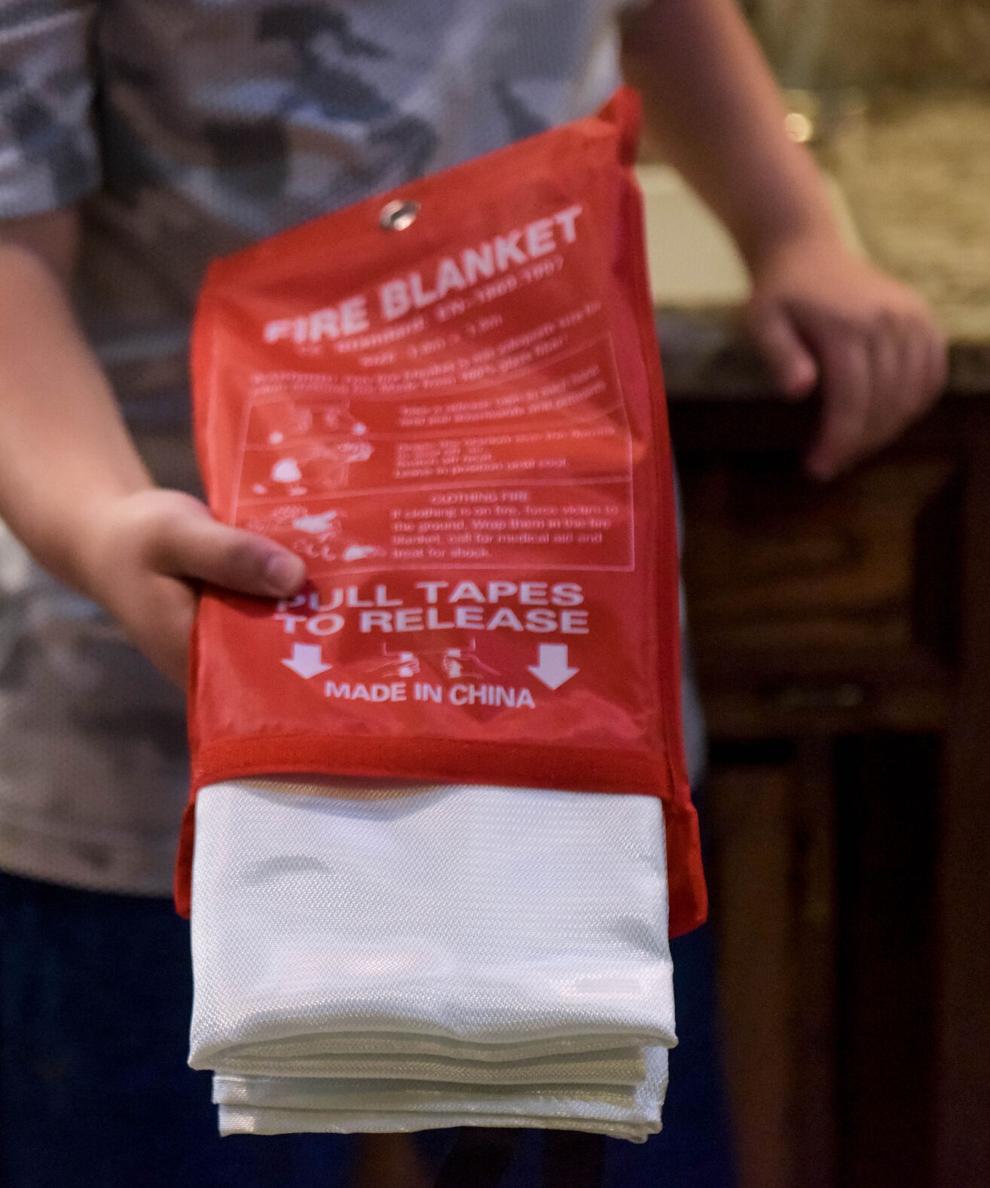 As Boone County families continue to juggle essential work with looking after children, community fire safety officials want the word out about prevention.
Cooking is the leading cause of home structure fires nationwide, according to the National Fire Protection Association. This is also the case in Columbia, said Assistant Fire Chief Brad Fraizer of the Columbia Fire Department and Assistant Chief Gale Blomenkamp of the Boone County Fire Protection District.
Within cooking fires, unattended cooking and cooking with oil are the riskiest. Distracted cooking is particularly high in this year's virtual environment.
"It's similar to distracted driving," Blomenkamp said. "People cannot get away from their phones. When you decide to cook, be there to cook. Don't go check Facebook and check your phone or talk to somebody else. Focus on what you're there to do, which is to cook something tasty."
Avoiding use of the stove altogether is the safest bet. If children are at home by themselves, families should think about meals that don't require the stove or oven. A microwave can be a safe substitute, but it's still important to distinguish between dishes that are safe to put in the microwave and those that aren't.
Beyond the kitchen, people tend to overload extension cords and outlets. Multi-plug adapters are especially dangerous, as they allow four items to be plugged into an outlet designed for two. Blomenkamp recommends getting a surge protector or power strip to use instead.
In the garage, if someone is painting or working with gasoline, any rags used to clean up spills should be left out in the open to dry, rather than wadded up and thrown into a bin. It's up to adults to educate children about these practices.
"It really comes down to adults and parents teaching kids what's OK," Blomenkamp said. "Just because I know something doesn't mean that my kid knows something."
Working smoke alarms are also essential to home safety. These provide early notification, and an accessible way for children to understand threat. The Columbia Fire Department typically partners with the Central and Northern Missouri Chapter of the American Red Cross to install free smoke alarms in the community, but the project has been reduced due to COVID-19 concerns.
The best practice is to routinely test smoke alarms, replace any over 10 years old and replace batteries as soon as they run out.
In the event a fire cannot be prevented or stopped, a home fire escape plan can save lives. Fraizer says families should talk about where to go and have an established meeting place, like a tree in front of the home. Or the play set in Anderson's backyard.
"There should be two ways out of every room and children should know what those are," Fraizer said. "And it's especially important if children are home by themselves that they would know what to do. They've talked about it, planned it. Ideally, they've practiced it."
Staci Ortbals is a stay-at-home mom to Joshua, 8, and Caleb, 11. Her sons are in the third grade and fifth grade at Mill Creek Elementary School, but she decided to homeschool them for the time being. Her sons are old enough that she leaves them alone at home for short periods, turning on the home security system while she runs errands.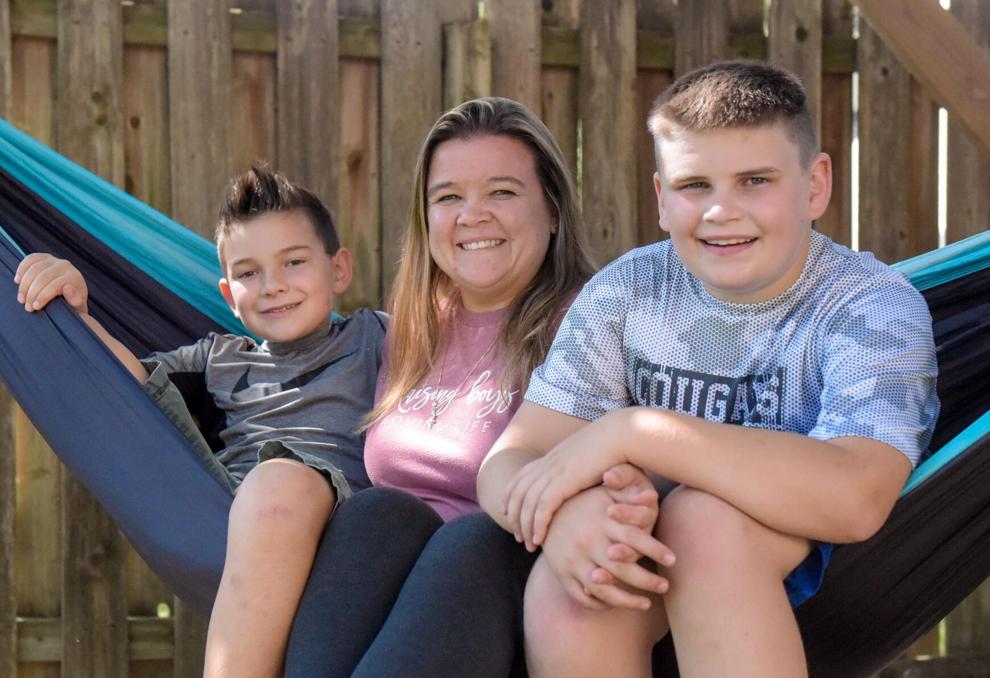 When her children do use kitchen appliances, Ortbals helps them remember the safe ways to prepare food. She often reminds the boys to take the bread box off the toaster oven before using it, or that metal doesn't belong in the microwave.
She also keeps a fire blanket under the sink, and while she owns a fire extinguisher, she isn't sure she would know how to use it "in a panic situation."
Her husband has teased her about her paranoia and safety drills.
But Ortbals says she's not paranoid; she's prepared.
"I don't want there to be an emergency and then wonder 'what do we need to do,'" she said. "I want there to already be a plan in place."
While Ortbals herself has participated in safety workshops with Safe Kids and been on fire station tours, her sons tell her they don't recall receiving fire safety education in school, which she says is cause for concern. She thinks it's important to be aware of fire prevention tools that a child can easily use at any age, like the fire blanket she keeps under the sink.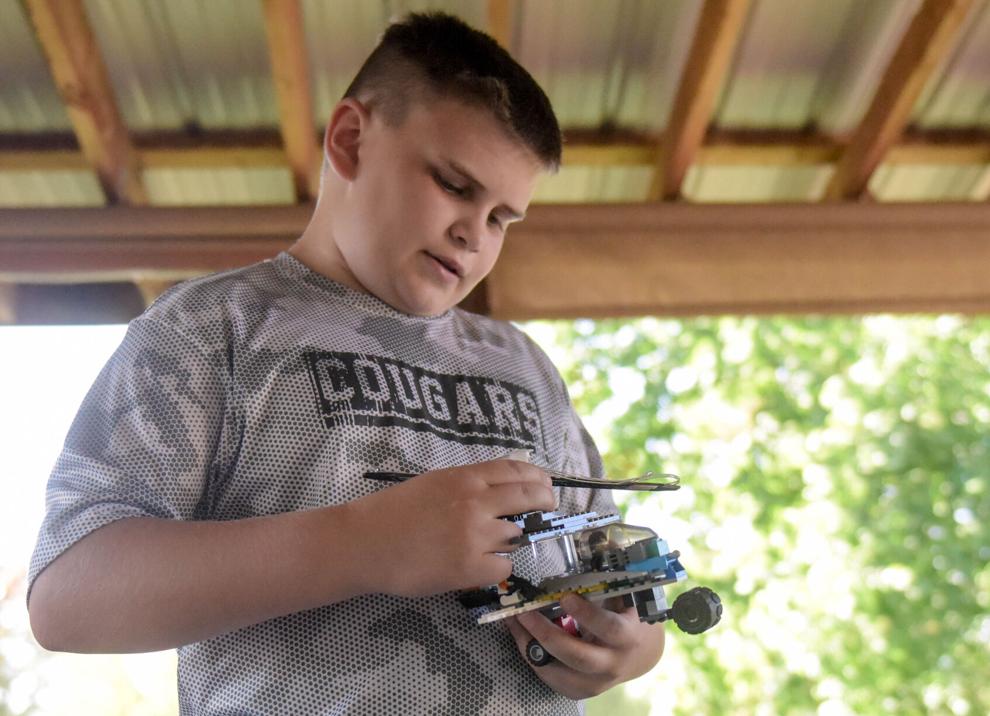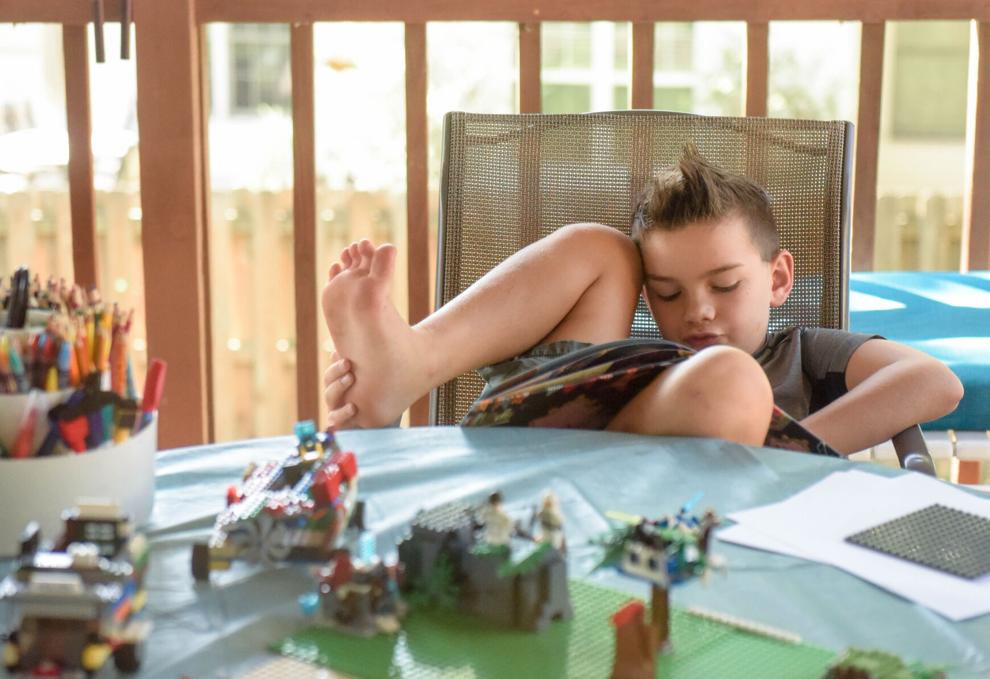 Checking smoke alarm batteries, teaching kids about safe meeting places, creating a home escape plan and knowing what to do if something catches fire are all crucial. While it may seem like extra time and effort for this education, it can prevent disaster.
"Those things take 15 minutes," Anderson said, "but they're so worth it if you're facing the loss of everything."
When Anderson ran out of her burning house, she didn't know what started the fire or where her family would stay that night. They couldn't afford a hotel. She wasn't even wearing shoes.
"And that's all you have left," Anderson said. "It's hard for kids to imagine that."