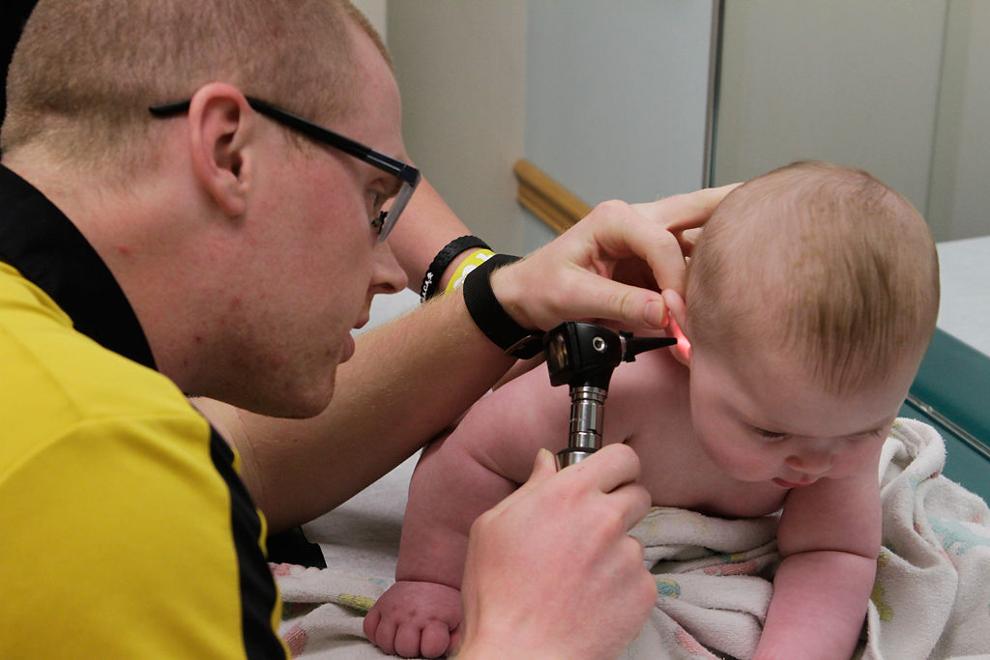 COLUMBIA — Just 70 miles west of Columbia might as well be a world away in health care.
Take the case of Kim Brunkhorst, a guidance counselor and volleyball coach at Concordia High School in Concordia, Missouri. She was diagnosed with breast cancer in 2009 and found that the closest genetic oncologist was in the middle of Kansas. To receive several rounds of chemotherapy as well as radiation, Brunkhorst had to travel about 180 miles round trip.
"It wore me slick," Brunkhorst said. "I would work all day, leave and go straight from school to my appointments, and then turn right back around and come back to see my students' ball games."
Brunkhorst said the commute was about an hour and 15 minutes, but her treatment would take just five minutes once she got there.
She acknowledges there's an up side and a downside to living in a small town such as Concordia, which has a population of about 2,500 people. One upside is knowing most, if not all, of the people in your town.
But this was definitely a downside. "It was exhausting," Brunkhorst said.
People who live in small towns in rural areas such as Concordia often have to drive long distances to receive medical treatment. It's not a new problem.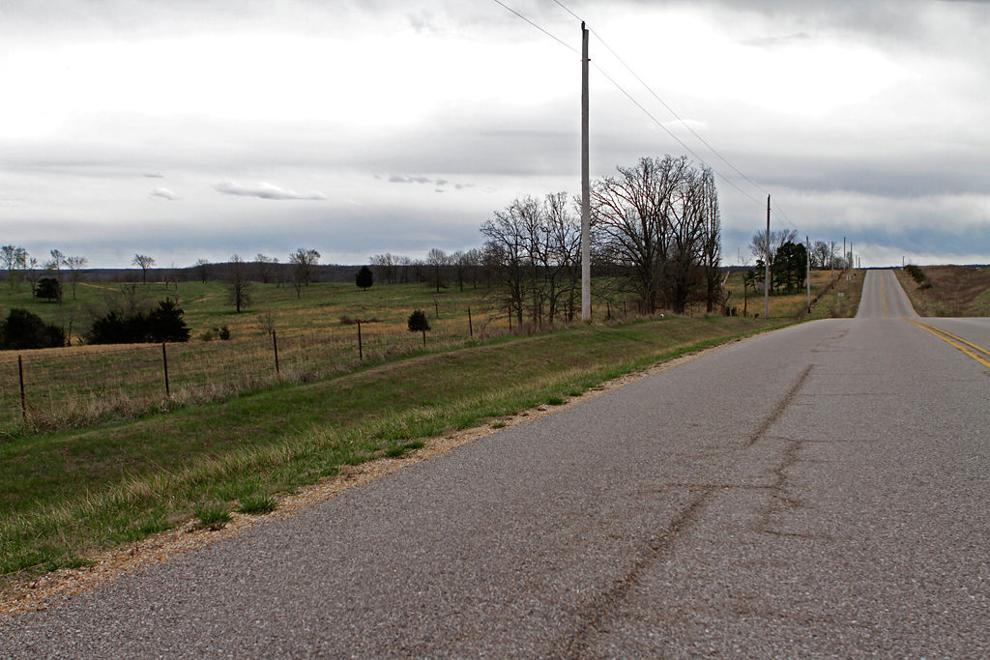 A problem at all levels
Missouri is part of a troubling national pattern of insufficient health care in rural counties. According to the National Rural Health Association, only about 10 percent of physicians practice in rural parts of America, while about 25 percent of citizens live in rural America.
Brunkhorst had to go far for specialty care, but many rural residents have to drive equal distances to receive primary care.
Programs across the state, programs in the UM System medical schools and programs in schools of osteopathic medicine have been focusing on the shortage for more than 20 years. But it shows no signs of abating. According to a 2016 report by the Association of American Medical Colleges, there will be a shortage of between 61,700 and 90,400 physicians by 2025. The number of physicians is increasing, but even the uptick isn't meeting the demand for health care.
"It just does not meet the needs of rural Missourians to have so many counties with too few health providers," Kathleen Quinn, MU assistant dean of rural medicine, said. "And it's not just too few physicians but also too few hospitals."
Multiple approaches
Missouri has several statewide programs targeted at producing more physicians that will practice in rural, underserved areas. Programs such as the Primary Care Resource Initiative or PRIMO, recently passed legislation that creates an assistant physician workforce and telehealth all target the issue.
The PRIMO program has several facets, but it mainly targets underserved areas by forgiving students debt if the student practices primary care in an underserved area after graduation. Each year practiced correlates to one year of loan forgiveness.
"Nearly 70 percent of PRIMO participants remain in areas of defined need after they complete their service obligation, which far exceeds outcomes for programs in other states," said Ryan Hobart, Missouri Department of Health and Senior Services communications director.
The state also enacted a law in 2014 creating an alternative for physicians who didn't land a residency after graduating from medical school. Instead, the graduate becomes an assistant physician, working in collaboration with a licensed physician. The assistant physician must practice in an underserved area, according to previous Missourian reporting.
To alleviate the shortage of specialty care in rural areas, the Missouri Telehealth Network was created in 1995, which uses video conferencing to connect rural patients to specialty care. Specialties such as dermatology and psychiatry often use videoconferences to serve patients who need speedy access to specialty physicians.
Karen Edison, a dermatologist, said it can be difficult, and sometimes impossible, for rural, underserved patients to drive far distances to see specialists when they have school, work or a family to tend to.
"(Telehealth) is a patient-centered way of delivering health care," she said. "Early access to speciality care when it is needed is so important, and people of rural areas don't have a big enough population to support specialties, such as dermatology, where they live."
Edison said studies show that dermatologists make the same diagnoses and give the same treatment using telehealth as they do in person. "The technology has been great for many years," she said.
Show-Me ECHO, a program that connects a specialist with several primary care doctors at once, is one telehealth program that reaches rural physicians. A specialist holds a videoconference that primary care doctors can tune into and ask questions in areas they are not trained in. 
Rural health facilitation at MU
The MU School of Medicine began its dive into creating more physicians that practice rurally in 1995 by targeting potential students who live in rural areas. The Bryant Scholars program gives undergraduate sophomore students, who went to high school in a rural town, pre-admission to the School of Medicine if they meet certain requirements. The program allots 15 of the 104 spots in a Medical School class for them, Quinn said.
"We pre-admit students into the program because studies tells us if you're from a rural area, you're more likely to go back to a rural area," Quinn said.
Second-year medical student Alex Finck came to the School of Medicine via the Bryant Scholars program. Finck is from Mexico, Missouri , a town of around 11,000 people. He said the rural physician shortage is a problem he wants to help fix.
"Rural life — and rural Missouri — is in my blood. I don't intend to leave it behind on my journey through medicine," Finck said.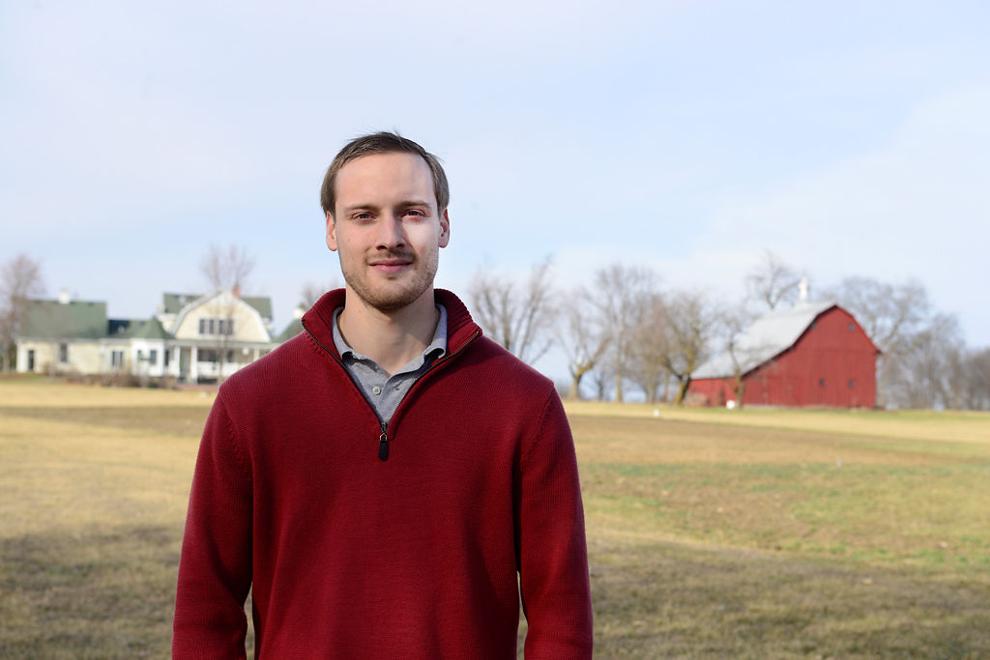 Quinn said the Bryant Scholars program was a step in the right direction, but the School of Medicine didn't want to limit itself to just students of rural backgrounds. The school also strives to educate students who come from metropolitan areas through its rural track pipeline clerkship program, summer community program and its rural track elective program.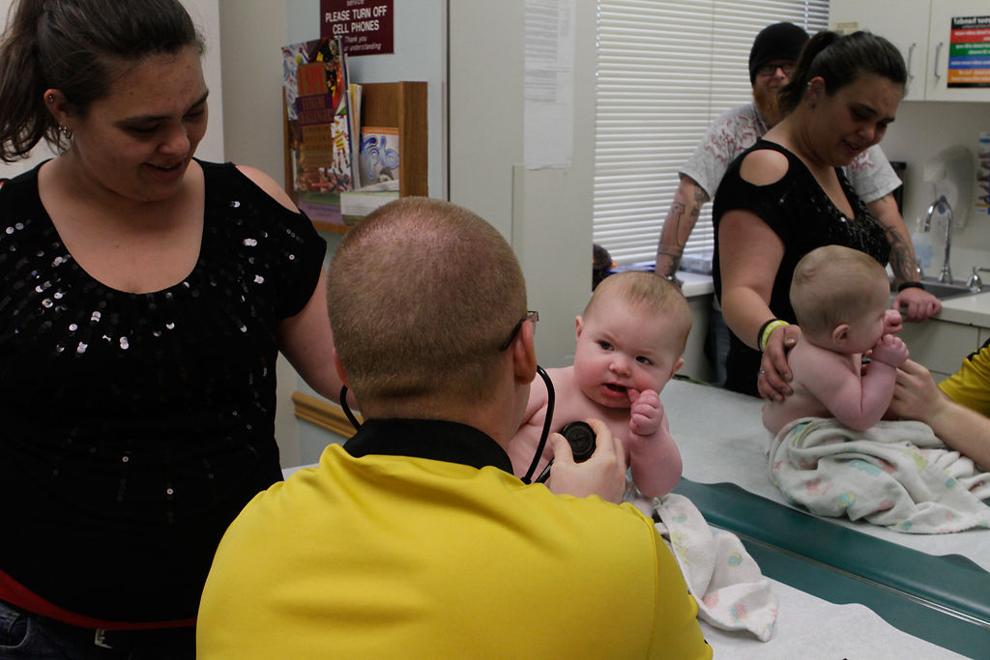 All of the programs put students in rural settings to help them get a better sense of what it's like to practice medicine in a rural area.
"The more you're exposed to the joys and challenges of medicine in a rural area, the more likely you are prepared and want to practice there," Quinn said. "If we expose the students multiple times over time, then they gain a comprehensive understanding of what rural medicine is like."
Another medical student, Nicholas Arnold, also came to the MU School of Medicine via the Bryant Scholars program and is in a rural rotation in Lebanon, Missouri. He said the students in rural rotations see more patients and really get to know the rural environment, which is helpful.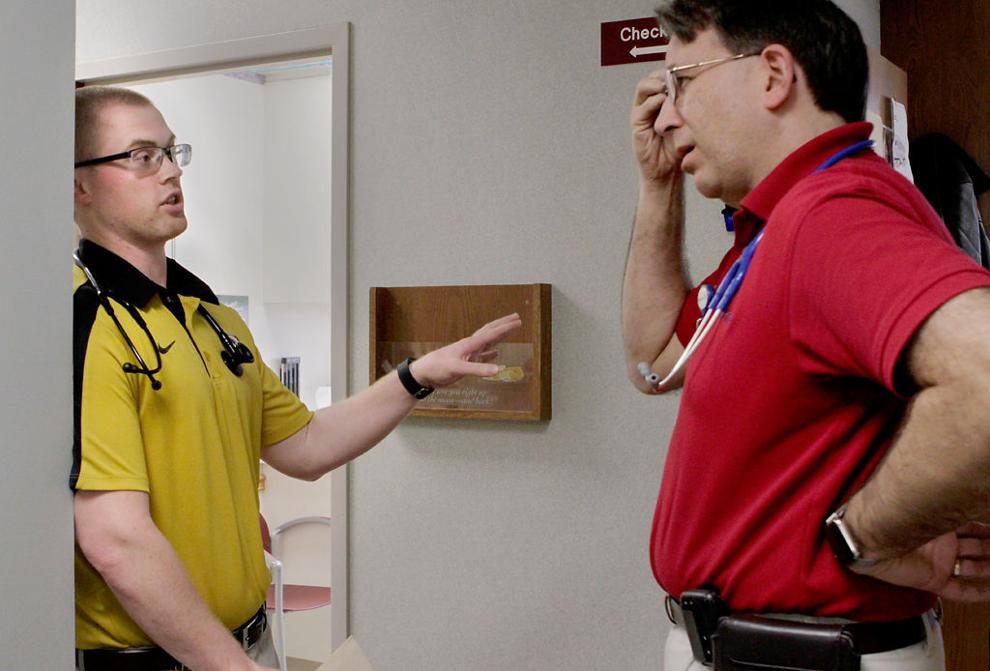 "The physicians are looked at as leaders in the community, which I think is an interesting dynamic," Arnold said. "You get to know your patient population better than in an urban setting, and you can develop more long-lasting relationships."
Quinn said she gets very few negative reviews from students who do the rural rotations. She did a study on the effectiveness of the rural rotations, and she found that 57 percent of participating students went on to practice in a rural setting for their first job. But, other studies showed that clinical experience by itself probably wasn't enough.
Going beyond clinical experience 
In 2006, the Medical School implemented the community integration program, which all students on rural rotations could participate in. The projects consist of students identifying a need in the community and putting together a short-term plan to try to address that need.
"The more integrated a student becomes within a community, the more educated they are about that specific community and its needs," Quinn said. "Through the community integration project, students can see the camaraderie in these rural settings, and they establish relations with members of the community."
Third-year medical student Jesse Day implemented a cycling class at the YMCA in St. Joseph, Missouri, for his project. Day said a lot of rural areas don't have good sidewalks and green spaces, and there's not a lot of places for people to get out and do aerobic exercises.
"It was a really interesting way to get into the community and work with people outside of just a medical standpoint," Day said. "You see these people in a medical office, and you treat them in there, but being able to tackle something a little bit broader was a really cool opportunity."
Arnold is finalizing his project in Lebanon. He plans to give the people of Lebanon a better understanding of how to shop for healthy foods.
"It may seem like a small thing or issue, but it can have a huge impact on the community," Arnold said. "All you have to do is get one person to think a certain way, and then they talk to other people, and you have a lot of people thinking that way. It can make a big difference very quickly."
Quinn said the school has not done research on the effectiveness of the community integration program at MU, but that's coming.
The UMKC School of Medicine has a similar program, requiring each medical student to do a rotation in a rural setting. The medical student will do one family medicine rotation in an urban city and then one rotation in a rural city. This is the highest-rated rotation, according to the Medical School's website.
Along come the osteopathic doctors
The Kansas City University of Medicine and Biosciences, a school of osteopathic medicine, screens its applicants for interest in primary care and in rural practice. Dean Bruce Dubin said primary care is central to the school's philosophy, so the university strives to attract applicants who want to practice in the field.
Those who express an interest are given preferential treatment, he said.
"We actively look for people from rural areas who are interested in a rural lifestyle and primary care and people that are interested in going back to that," he said.
Kansas City University has started construction on a new campus in Joplin, Missouri. Dubin said the Joplin campus will go right to the root of the problems in rural areas.
"It will definitely increase the primary care physician supply for rural America and especially for that portion of Missouri, Arkansas and other surrounding states," he said.
Students at both campuses have opportunities like those in the UM System to go to rural areas and do rotations with doctors. The students also are given a faculty mentor who has knowledge of rural practice.
Dubin said next year the university will launch a new program for rural-inclined students that puts the students in rural emergency rooms on the weekends to see what the work is like.
Practicing primary care in rural America is honorable, Dubin said. So much goes into being a "rural primary doc," he said.
"When you're a rural doctor in a small town, you're the emergency OB-GYN, the emergency Friday night football doctor and the emergency psychiatrist," Dubin said. "Rural medicine, especially in primary care, is a very skillful practice and one that requires a lot of confidence to serve the community well."
The university hopes to enroll 150 students per year in its osteopathic medicine program, according to previous Missourian reporting. If the numbers follow the national trend, that would be a total of 84 physicians per graduating class who would go into primary care.
The rising shortage of primary care physicians can be daunting. Wanda Filer, president of the American Academy of Family Physicians, said she hopes the numbers will increase, but there is a lot of work to be done.
She said the academy's data shows that almost 60 percent of family medicine physicians practice within 100 miles of where they trained.
"This is why it's so important to expose these students to underserved areas because that will then hopefully increase the amount of people who practice rural primary care," Filer said.