Quotes spoken by Martin Luther King Jr. rang from the audience, as members, conductors and performers alike stood up at the fourth annual Unity concert Saturday night.
The Unity concert is unlike any traditional choir concert. Instead, the audience of about 400 participated and sang along at the event held to benefit BOLD Academy, which works to foster "Black + Brown Opportunity, Leadership & Development."
"There's a saying that it takes a village to raise a child. We are so grateful for this collaboration, and you guys are our village," BOLD Academy co-founder Chrystal Graves said.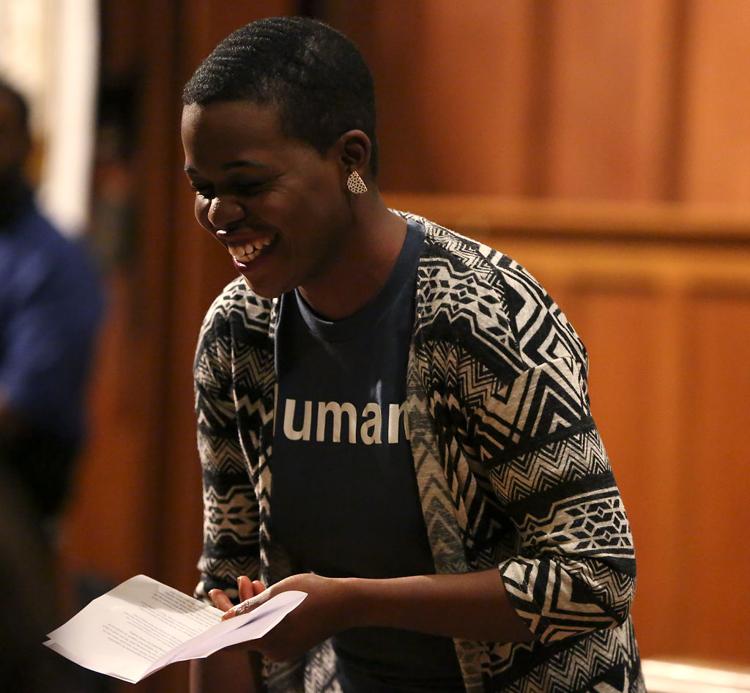 The Choral Arts Alliance of Missouri hosted the fourth annual Unity concert honoring Martin Luther King Jr.'s legacy at the Missouri United Methodist Church in Columbia.
The concert benefits a different group in the community each year, with 100 percent of donations going to the chosen organization. Although the concert was free, donations were accepted. In the past, the Unity concert raised over $6,000 for Youth Empowerment Zone, Granny's House and United Community Builders.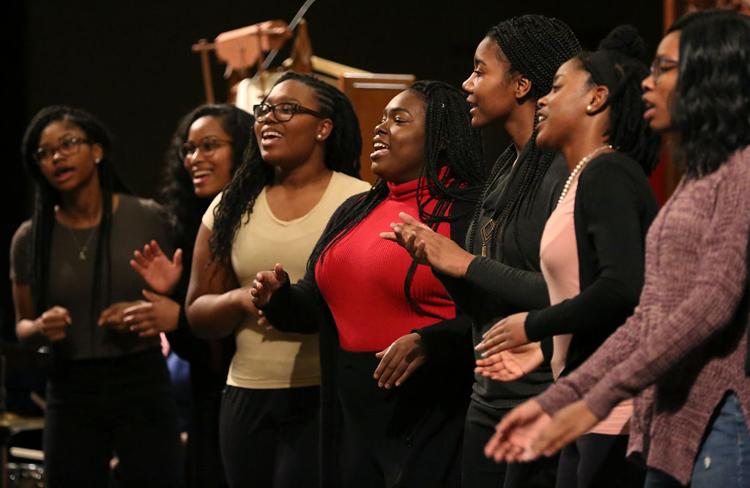 BOLD Academy, which was also the recipient of the Dr. Martin Luther King Jr. award at MU's annual commemoration event earlier this week, will receive all the donations from Saturday's concert. The nonprofit hosts a free, week-long academy at Stephens College in July for girls aged 12 to 17 and includes speakers, mentors and workshops to help them build a network.
With the help of SEED Success, a local organization that works to help raise money for college education, BOLD also opens 529 college savings plans for each student who attends the academy, allowing them to earn money for the accounts by continuing to attend networking and service events within the community.
Various choral groups performed at the event, including the Columbia Community Gospel Choir, Columbia Chorale, Columbia Kids Gospel Choir and MU's Legion of Black Collegians Gospel Choir. Audience members stood, clapped and sang along with the performers throughout.
"By being an audience member, you are an important part of the dialogue that uses music and the choral arts to make a tangible impact in mid-Missouri," Kimberly Dent, a board member of the Choral Arts Alliance of Missouri, said.
At the beginning of the event, members of the audience, performers and conductors stood up and recited quotes from King.
"I have decided to stick with love. Hate is too great a burden to bear," Conductors Emily Edgington Andrews and LaMont Walker quoted.
Walker chose love again later in the evening, when he proposed to his girlfriend.  She said yes.

Before beginning the Columbia Community Gospel Choir performance, Walker's girlfriend joined him at the front. He proposed to her with two rings, saying all good things come in twos, and also had rings for himself. After the proposal, her family joined the couple and Walker began conducting.
Supervising editor is Daphne Psaledakis.