The wet weather, the last-minute reroute on account of flooding, even the occasional ear-shattering blast of a disgruntled driver's horn — none of it bothered Missy Brooks.
She was just happy to spend quality time with her BAM-ily.
That is, her Bike Across Missouri family.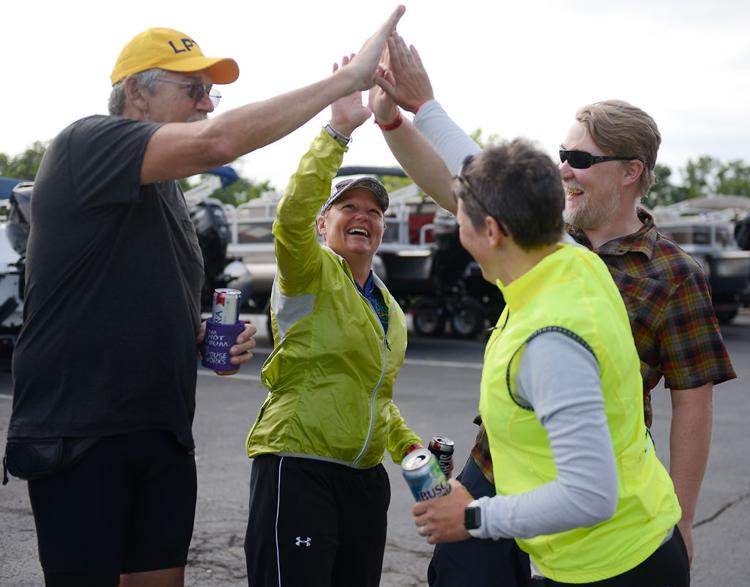 "This group of people, I didn't know them before the ride, but we've really bonded and have been taking care of each other," Brooks said.
"Slowing down and actually taking the time to listen and hear people, that's what it's all about."
The fifth annual Bike Across Missouri tour, or Big BAM, drew to a close Friday as cyclists trickled into Columbia over the course of the afternoon.
The riders covered 315.4 miles over five days of cycling. This year's route, which began and ended in Columbia, was smaller in scope than usual.
While the overall mileage was more-or-less the same as previous years — when riders traversed the length of the state from east to west — this year's tour only went as far north as Moberly and as far east as Perry.
While Big BAM has attracted more than 500 riders in some years, just 257 rode this year, according to Jesse Myers, general manager of Katy Bike Rental, the company that provides support and gear for BIG Bam.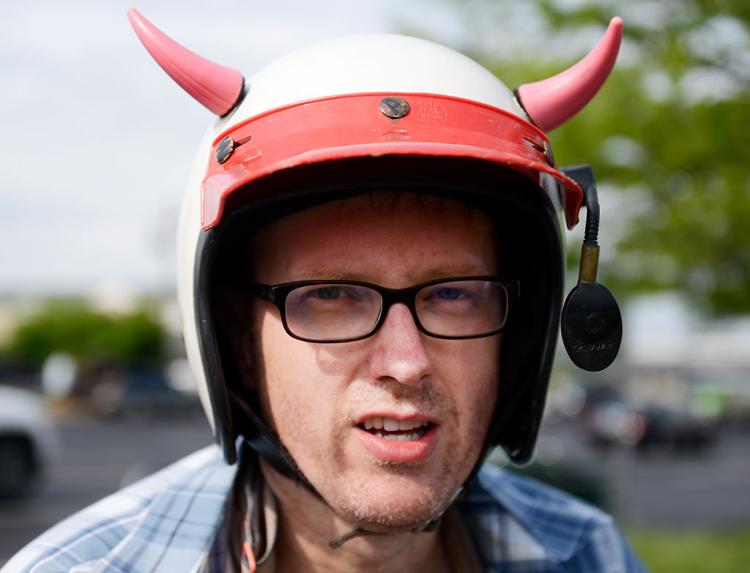 Corky Clayton, who has participated in Big BAM every year since its inception in 2015, said he thought the less ambitious, central-Missouri route may have had something to do with the decline in numbers.
"I think there's something about saying, 'Yeah, I rode across the state,'" Clayton said. "I called this year more of a Bike Around Missouri."
Clayton also said he thought some people may have been scared off by the recent flooding.
Big BAM organizers published a notice on their website June 5 about a route modification made necessary by flooding west of Glasgow.
The original plan for the tour's fourth day had riders cycling to Arrow Rock for an overnight stay.
The route was revised to avoided flooded roads, and riders spent the fourth night where they had spent the second — at a campground in Perry.
"I don't think anybody knew any different," Brooks said.
"Sure, it would've been nice for people to see a different town, but Perry did a really nice job. They really bought into it."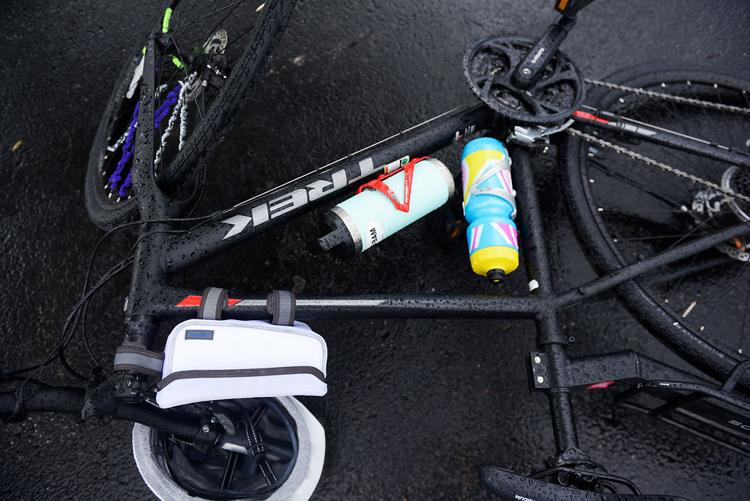 Clayton, too, said he enjoyed the hospitality provided by people he met along the way.
What keeps him coming back year after year, though, is the window the tour gives him into life in Missouri's backcountry, he said.
"We all enjoy it: riding 10, 12 miles, stopping to relax, maybe having a beer," Clayton said. "We get to get a glimpse of life in a local community and then move on down the road."