COLUMBIA — On the way back from a summer trip canoeing the Boundary Waters between the U.S. and Canada, the Scouts in Troop 707 had a crazy idea — return in the winter.
All of the decision-making for that adventure, and the others Troop 707 has taken over the years, was left to the Boy Scouts: When they would go, where they would stay and what food and equipment to bring.
Chuck Harrington, the troop's first scoutmaster in 1966, said the Scouts arrived at Gunflint Lodge in Minnesota the day after Christmas in 1973, staying in cabins in exchange for splitting firewood for the lodge. During their stay, Harrington said, temperatures were a bone-chilling 27 to 45 degrees below zero. 
The Scouts in Troop 707 have been making their own decisions, large and small, since the troop was formed 50 years ago at Calvary Episcopal Church.  The independence the troop affords was a reason some Scouts left other troops to join.
Mike Currier, whose son Alex, 17, belongs to the troop, said it's not always easy to stand back and leave the Scouts to their own devices.
"It's really hard for helicopter parents like me not to get involved," Currier said. "You just have to bite the lip and pinch yourself to let them deal with it."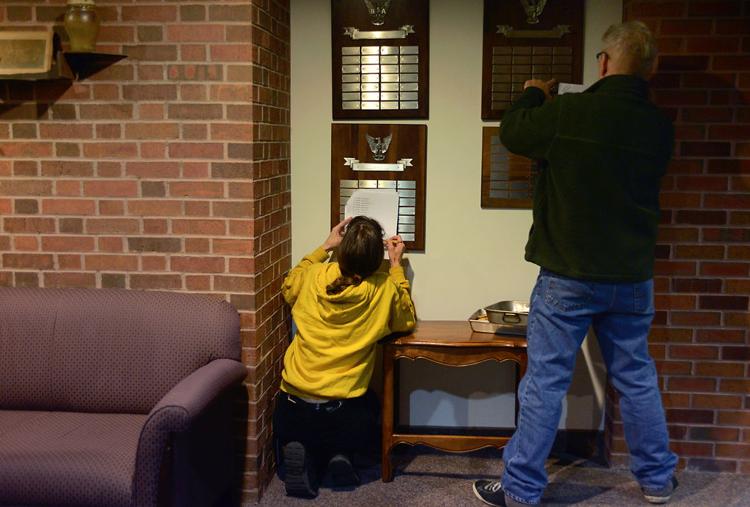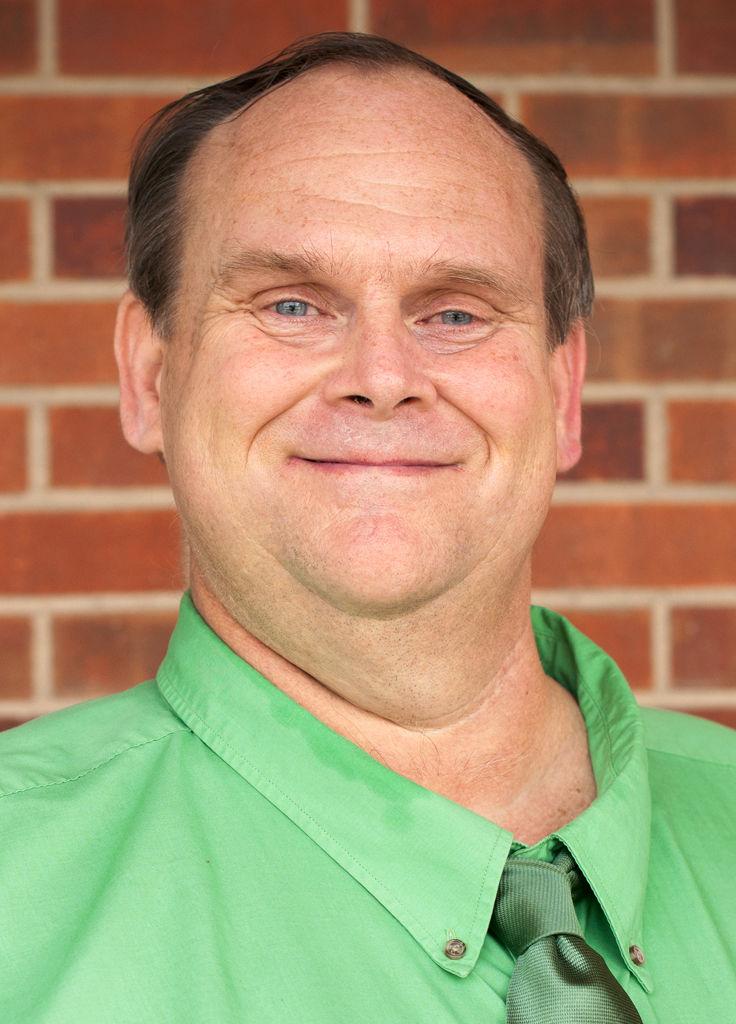 The Scouts are making plans for an April 9 reception at the church to celebrate the troop's 50th anniversary. They're contacting former members and scoutmasters, putting together a slide show with photos of the troop throughout the years and making a banner that will carry 100 names: 96 Scouts who have earned the highest honor of Eagle and four others expected to reach that goal by the end of the year.
The troop will also announce the creation of the first Greg Scott Award in memory of the scoutmaster who died in 2011.
Dozens of photographs of the troop in action, past and present, have been posted on the Troop 707 Facebook page under the photo tab.
Current Scout Bradley Snyder, 14, followed in the footsteps of his father, Mike Snyder.
"He sort of knows what I need to do, what I need to work on, and he can help me through that," Bradley said. "It's fun because I'm doing the same stuff he was doing 20 years ago, which is really cool."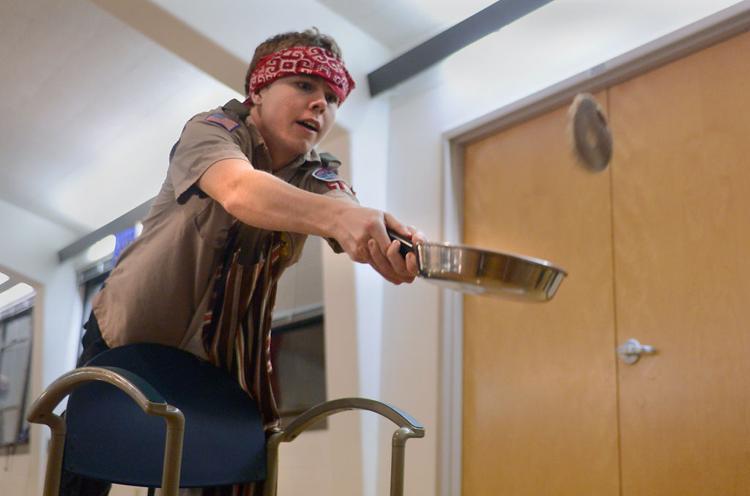 On top of the Scout camaraderie, many of the boys were already friends outside the troop.
"This place is a lot like a family. If you've ever been to a family reunion, it's like that," Wyatt "Tauntaun" Paulson, 15, said.  Wyatt got his Scout nickname — a species of snow lizard the Rebel Alliance used for patrols in "Star Wars" — during his first summer campout after he carried a senior Scout across a field on his back. 
The Scout who wins the Greg Scott Award must be active and demonstrate leadership, dedication to Scouting and Troop 707, and characteristics such as being adventurous, fun, kind and interested in helping others.
Scott, an MU law professor, led the troop off and on from 1985 to 2011. He died on Aug. 22, 2011, at 54.  Scott's motto, "If it's not fun, you're doing it wrong," was chosen for the back of the troop's anniversary T-shirts. 
"Greg was probably about as good an example of Scouting as you're ever going to find," former Scoutmaster James Brush said. "Greg had the desire to learn."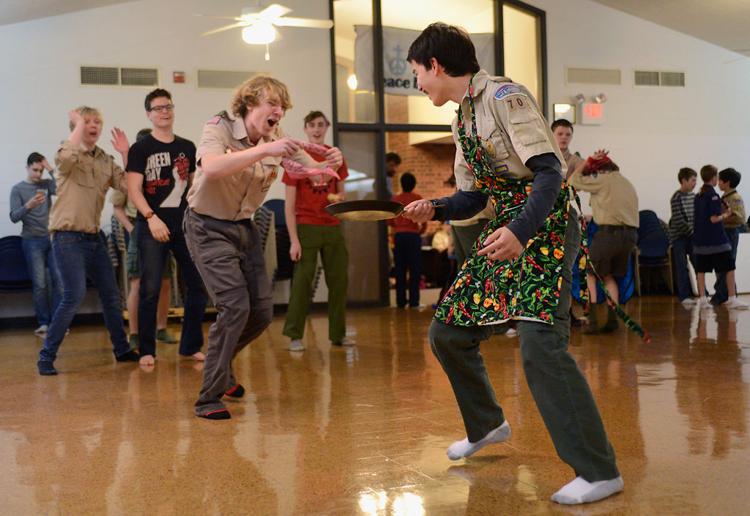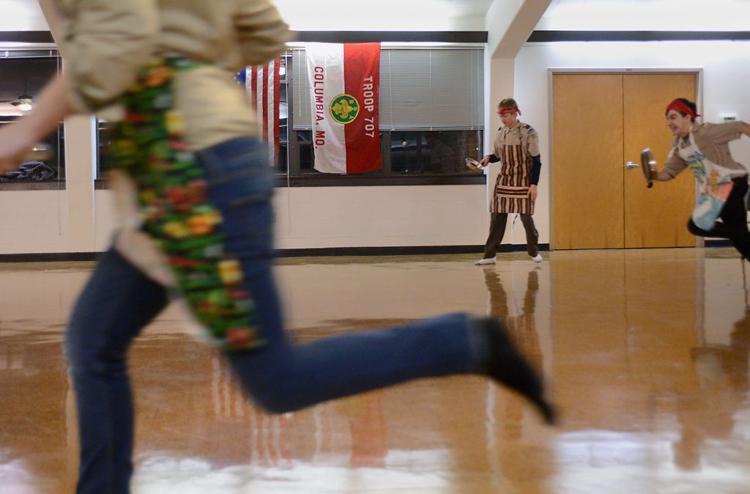 Calvary Episcopal Church has sponsored the troop since it was established in 1966 after church member Jim Reed persuaded Harrington to serve as scoutmaster. 
"I'd always thought that Scouting was a miraculous activity for young boys to build character," Harrington, 79, said. "If a person can live by the Scout oath and the Scout law, they would be able to handle the future." 
Since 1966, more than 1,500 Scouts have gone through Troop 707, which has a present roster of 41. 
"It's exciting to think that something you've had a hand in starting is going really strong now," said Howard Fulweiler, a parent of two Scouts in the late 1960s. 
Rep. Stephen Webber, D-Columbia, 32, said his experience in Troop 707 helped prepare him as a squad leader for the Marines during his second tour in Iraq. 
"I think that the leadership that I learned in Troop 707 helped keep me alive through Fallujah and helped me keep other Marines alive," Webber said.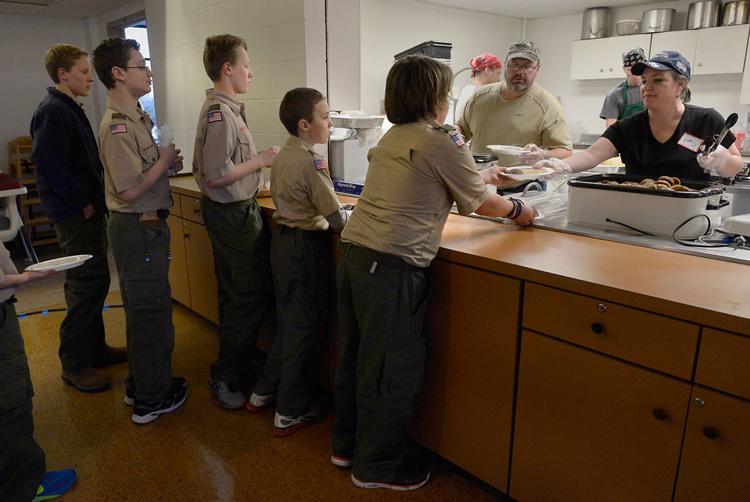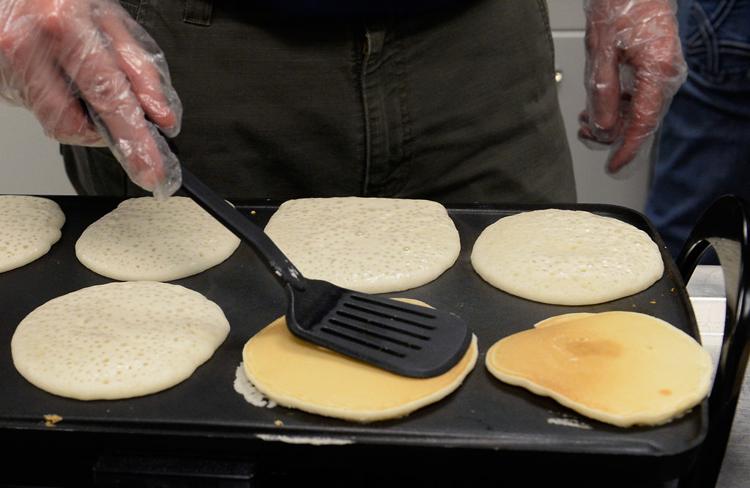 Traditions include "super trips" the troop takes about every two years, primitive campouts, so-called misery campouts in the winter and the Shrove Tuesday Pancake Supper.
More than 350 people attended the troop's annual pancake supper fund-raiser on Feb. 9. The Scouts were greeters and servers, taking orders for pancakes, sausages and drinks. The troop can use the proceeds for dues, summer camp, "super trips" or other expenses. 
Mark McQuitty of Calvary Episcopal has been a regular at the pancake supper for years.
"It's a nice testament to the dedication and devotion that the scoutmasters have had over the years," McQuitty said. "They've passed down a good tradition, and they maintained it."