No criminal charges will be filed against Ricky Gurley, a Columbia man who fatally shot another man in Gurley's home in northeast Columbia on May 22, 2017.
The slaying of Cameron Caruthers, who was 28, brought an outcry from some of his friends and family, who demanded that Gurley be charged in Caruthers' death. Gurley, who was seated with a shotgun, fired a shot at Caruthers as the latter approached him with his hands up ready to fight.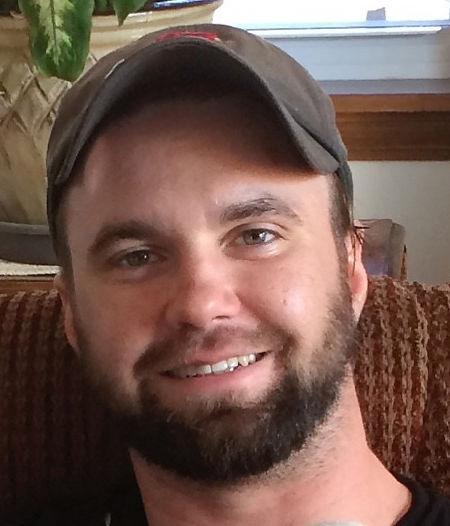 But in a detailed 14-page letter to Interim Police Chief Geoff Jones, dated Tuesday, Boone County Chief Prosecutor Dan Knight said an investigation of the homicide did not produce evidence that would support charges against Gurley.
"I am well aware that numerous family members and friends of Caruthers family want me to file charges in this matter," Knight wrote. "I cannot do so. I must follow the law and abide by my ethical responsibility."
For one thing, he noted that Columbia police never sent a probable cause statement to the prosecutor's office, which indicates a belief that laws have been broken.
Furthermore, citing Missouri law regarding the right to defense of oneself, others and one's residence, Knight noted that Caruthers didn't live in the house as there was no evidence he'd ever paid rent to live there. Caruthers had been told repeatedly not to come by the house and not to come in when we ignored that advice, Knight wrote.
Caruthers had been staying there with his girlfriend of several months, Kelsy Poore, who told the Missourian in earlier reporting that he had been living there. But Knight's letter calls into question Poore's credibility, noting that she changed her story repeatedly about what she saw happen before Caruthers was shot inside the house at 1304 Dawn Ridge Road.
The situation was fueled in part by Caruthers' mental health and addiction issues, Knight wrote.
"Caruthers was completely out of control leading all the way up to the shooting," he wrote.
Toxicology reports revealed an "extremely high" level of methamphetamine is Caruthers' bloodstream.
"I will not seek a conviction in a case if I am not completely convinced that the person is guilty of the crime," Knight wrote in the release. "I do not believe Gurley committed a crime when he shot Caruthers, so Gurley will not be charged."