When Battle High School government teacher Jill Villasana learned about the Jan. 6 assault on the Capitol on Twitter, she immediately thought, "How can I explain this to my students?"
She eventually decided to let the photos and videos tell the story.
As the U.S. Senate began an unprecedented second impeachment trial of former President Donald Trump on Tuesday, the House managers prosecuting him opened their case with a video. Thirteen minutes and 14 seconds created a narrative from last month's chaotic events — one that even people who were there had never seen before — and signaled how different this impeachment would be from Trump's first.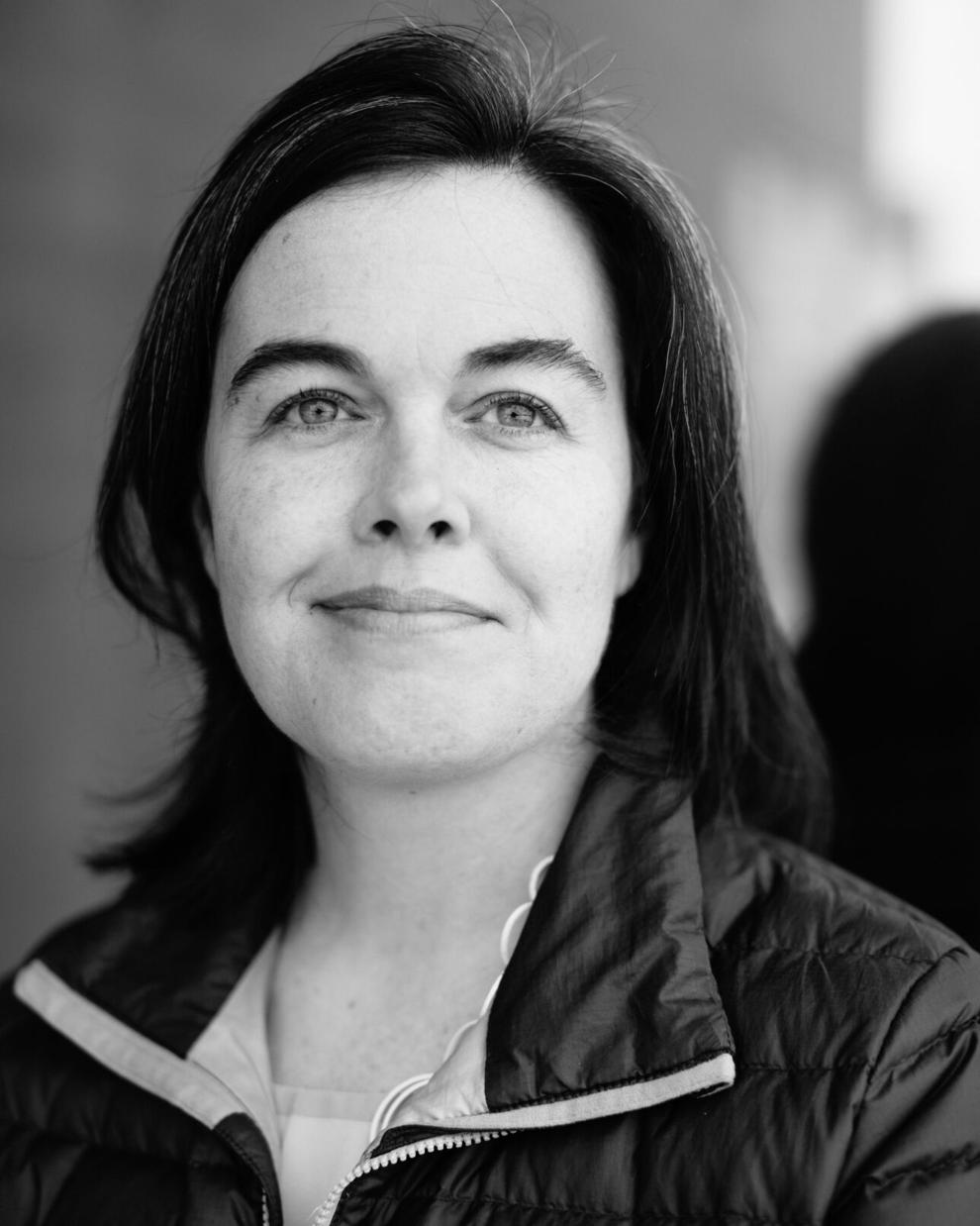 Despite the disturbing, visual opening statement, only six Republicans joined Democrats on Tuesday to deem the trial constitutional, clearing the way for the case to go forward. The 56-to-44 vote indicated there likely wasn't enough support for a conviction.
"After this … we're going to walk down to the Capitol," Trump said in the video over a sea of noise. "Let's take the Capitol," one man replied as the presentation cut to a different video clip.
Villasana, among other social studies teachers across the Columbia Public School District, decided to not shy away from talking about the historic events of the previous day, no matter how polarizing. As a government teacher of 20 years, she strives to empower her students to look at facts and make their own judgments. This time, the facts didn't present themselves in a stack of paper. This time, the facts were much more visual.
After the attack, Villasana turned to educators she trusted professionally for guidance.
"A lot of teachers were able to really use their networks to build confidence in the importance of actually addressing this in their classrooms," she said.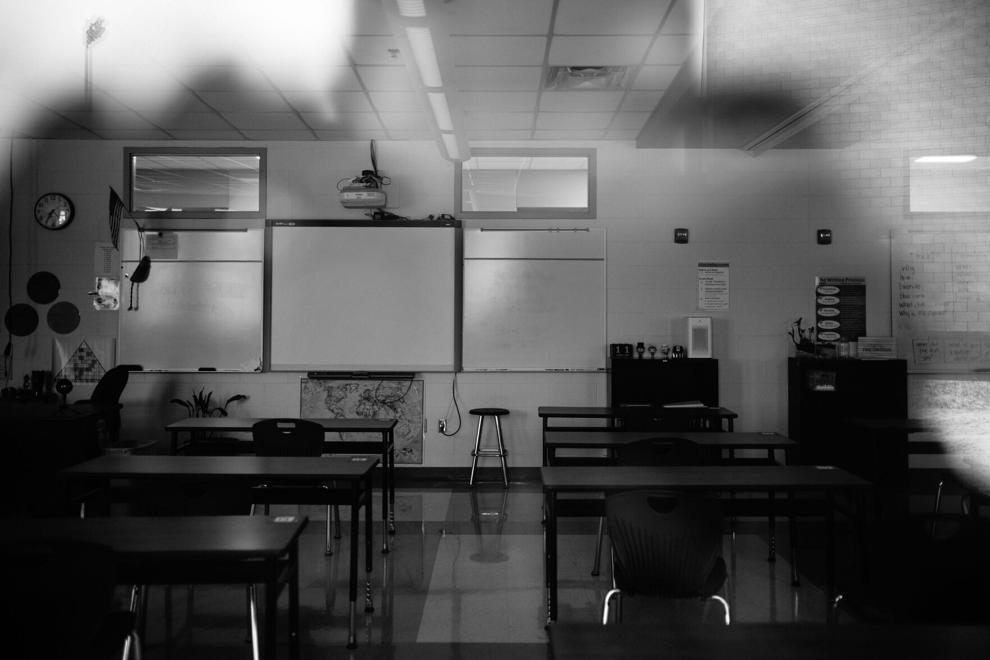 Factually, not politically
As her freshman AP Government and Politics students popped into Zoom class that Thursday, Villasana was ready with a C-SPAN video and photo slideshow. Together, the class watched footage of senators abruptly recessing and taking cover. Students then analyzed a visual timeline through a series of 12 photographs.
Villasana wanted to provide a common basis of knowledge before the class jumped into discussion.
"I asked them to just be silent while we looked through those pictures and just kind of reflect," she said.
Finally, Villasana asked her students to consider these questions:
"What do you notice? What do you wonder? What questions do you have? What do you want people to know?"
Each student then had the opportunity to post anonymous questions using a Google tool called Jamboard.
"If this was a Black Lives Matter protest, would it have been stopped sooner?" one student asked.
"Why is it so easy to break into the Capitol?"
"Is there an accurate number of how many protesters there were?
"What were the 'protesters' trying to accomplish? Trump lost the election and them doing what they did isn't going to make him win, so I don't understand the point."
"I can't answer these questions," Villasana said last week in a phone interview. "That's why we rely on journalists and investigators to seek out that truth to find those answers."

Villasana wanted to be clear: Her lesson would not have been possible without the ideas of teachers across the country, the support of Battle's administrators and the guidance of Joy Bess.
Bess, the district's K-12 Social Studies coordinator, encouraged teachers to show images and approach the conversation factually, not politically.
"Teachers were very nervous about what to say the next day because we are in such a charged political climate," she said.
Bess ensured her staff was prepared to handle the topic in a quick turnaround. She created a shared document where they could exchange lesson plans and tips.
She said teaching children to accept others regardless of disagreements is crucial to successful education.
"You should be able to discuss your differences, and talk about them as a way of listening to one another and growing from that," she said. "We're so divided right now, that we want to help the next generation maybe be less divided."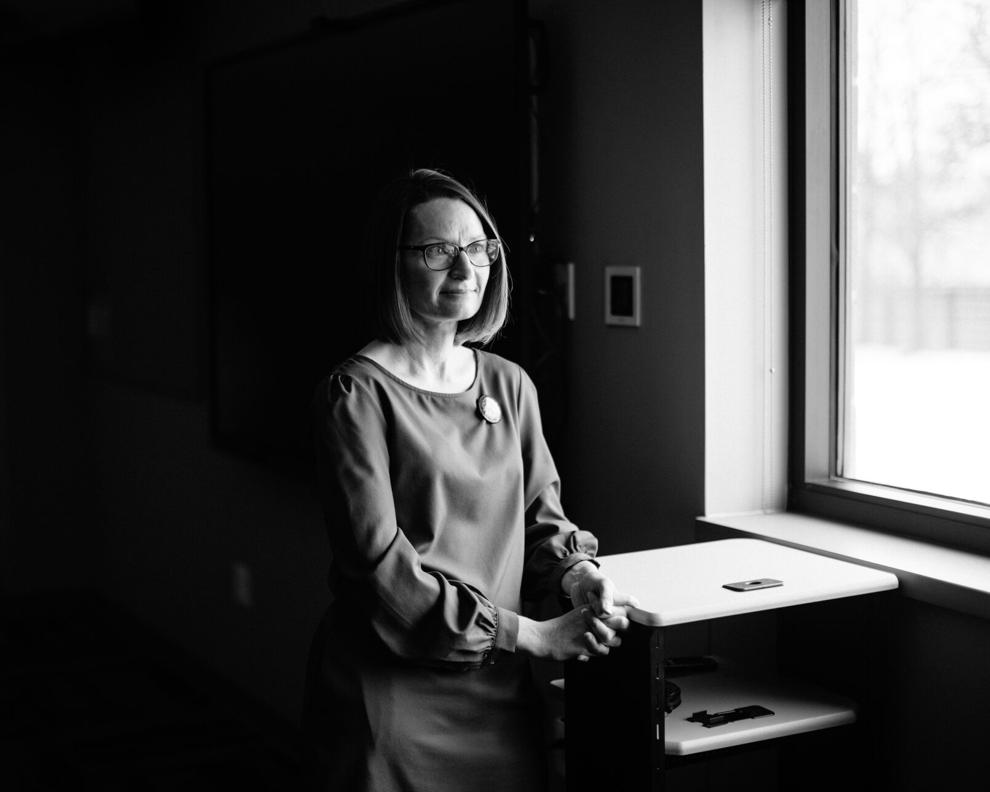 Elementary school students learned about the process of changing administrations by looking at past transition letters, a tradition in which the sitting president writes a note to the incoming president. With this transition, students couldn't do that because President Joe Biden did not release the contents of Trump's letter to him, saying only that it was "very generous."
High school students looked at the day through a constitutional lens, detailing the chronology from election day to inauguration ceremony and reviewing the meaning of impeachment.
On the senate floor
During the second, third and fourth days of the impeachment trial, both the Democratic prosecution and the Republican defense continued to use videos and photos of Trump and his supporters to make their cases.
"We were invited here," said one rioter in a never-before-seen clip. "We were invited by the president of the United States."
Stacey Plaskett,D-Virgin Islands, an impeachment manager, added analytical commentary for key moments as the graphic scenes flashed by.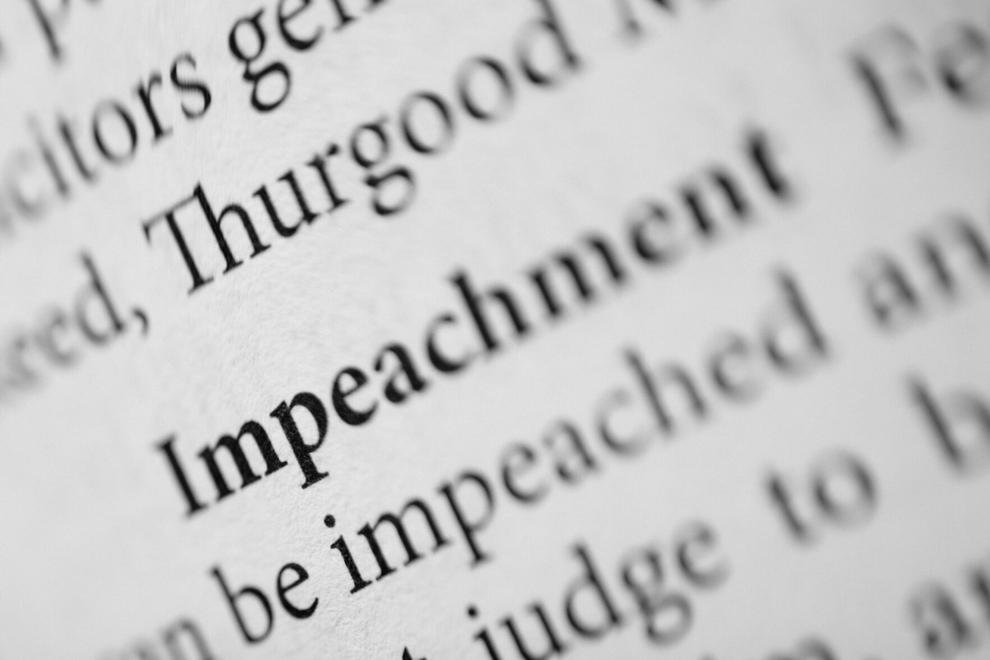 The trial reopened Thursday with the former president's lawyers taking aim at the Democrats' compelling video displays from throughout the week.
Michael van der Veen, a lawyer on Trump's team, then turned attention to two videos of his own in an attempt to combat the Democrats' visual argument.
Impact of visuals
"You've got more senses engaged," he said. "You're not just watching somebody read," an allusion to Trump's last impeachment trial in which Rep. Adam Schiff read from a lengthy report for two hours and 20 minutes.
Chuck Henson and Frank Bowman, professors of law at MU, noted the power of photographs and videos in trial advocacy, a skill set lawyers develop to persuade a jury.
"The (Democrats') visuals were good advocacy," Henson said. "But, how good? Will it convince the requisite number of Republican senators, and will it convince the millions of Trump supporters?"
Trump's lawyers opened and closed their impeachment defense in a span of three hours Friday, drawing praise from Republicans.
Although Henson, 56, prefers to read — not watch — the daily news, he said it's crucial to meet high school and college students where they are through visual media.
After finding himself feeling moved by the videos, Henson brought them into his own teaching at the law school.
"I've assigned my mock trial team and my trial practice students to watch the 13-minute video as an excellent, excellent demonstration of visual communication of a simple formula: two plus two equals four," he said.
Trump was acquitted Saturday after Senators fell short of the two-thirds majority needed to convict him.The vote was 57-43.