The City of Columbia unveiled new informational panels Friday at the intersection of the statewide Katy Trail and the MKT Trail.
This intersection is known to Columbia residents and frequent trail users as Hindman Junction, in honor of the late Columbia Mayor Darwin Hindman.
Hindman served as Columbia's mayor from his election in 1995 to the end of his last term in April 2010. Hindman's 16-year tenure was twice as long as any of his predecessors.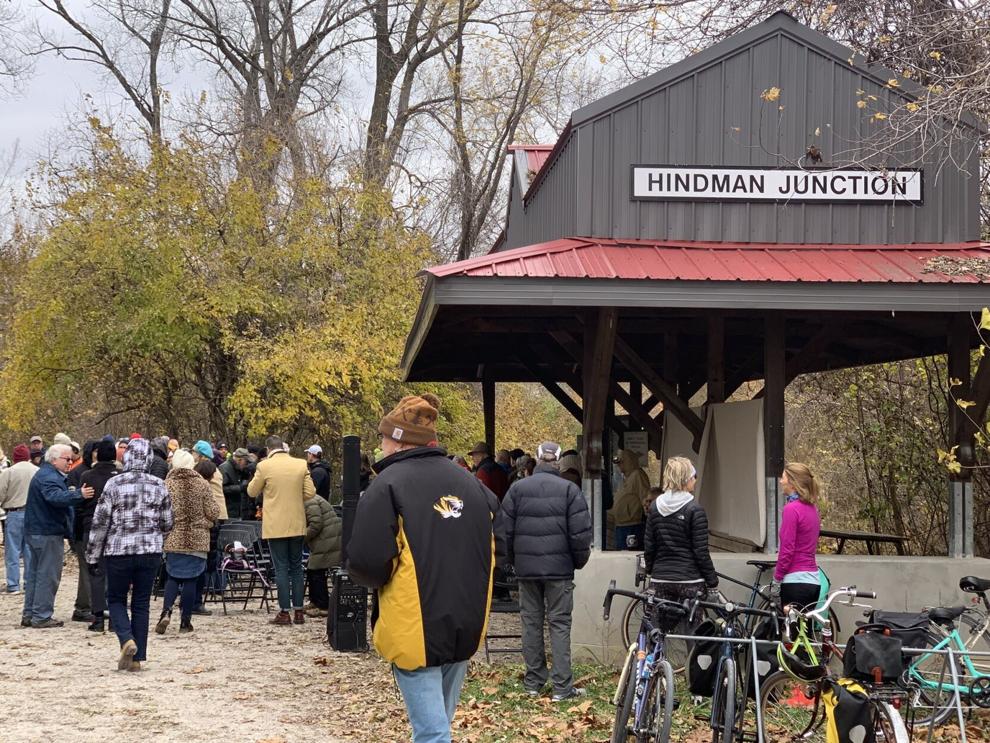 Speakers at the panel unveiling included former state Rep. Chris Kelly, former Boone County Commissioner Don Stamper, the fourth vice president of the State Historical Society of Missouri Vicki Russell and Missouri State Parks Director David Kelly.
Hindman's widow, Axie Hindman, also spoke. A large gathering of the Hindman family were also in attendance.
Speakers at the event reflected on Hindman's contributions to Columbia and to the Katy and MKT trails. Russell served as emcee for the event and commented on Hindman's significance in the creation of these trails.
"These signs tell a tiny fraction of a remarkable story about the man who fathered these trails," she said.
Chris Kelly said, "Without Darwin Hindman, neither of these manifestations (the MKT and Katy Trails) would have come to be. He was a true champion for that great American idea of public places for public purpose."
The impact the two trails have on the Columbia community is significant, Kelly said.
"Not only is the Katy Trail the single most economically producing trail in the state of Missouri, but it is the longest rail-to-trail conversion in America," he said.
This rail-to-trail conversion is one Hindman championed.
"If the Katy Trail did not happen, then the rails-to-trails movement might not have gotten off the ground," Axie Hindman said.
Missouri State Parks Director David Kelly said the panels commemorate the commitment to making the MKT and Katy trails a destination for visitors from all over the state, the nation and the world.