COLUMBIA — The Unitarian Universalist Church voted Sunday to become a sanctuary congregation in response to recent political discourse that has threatened immigrants and refugees.
The Rev. Molly Housh Gordon said that as a sanctuary congregation, the church will provide a host for an individual or family while they pursue legal recourse to remain in the country legally.
The church is willing to provide shelter, food and legal counsel with the assistance of other community organizations. 
Gordon said the church has been considering becoming a sanctuary congregation since February.
"Our congregation and many others value what immigrants bring and are glad [they] are here," Gordon said. 
The declaration is part of a nationwide movement called the National Sanctuary Movement. The movement has the support of 400 congregations nationwide, and since 2014, 13 churches in nine cities have provided support to 15 individuals, according to a news release from the Unitarian Universalist Church on Monday.
The new church position relies on a Department of Homeland Security policy that directs immigration and customs enforcement officers to avoid detaining immigrants in sensitive locations including churches, hospitals and schools.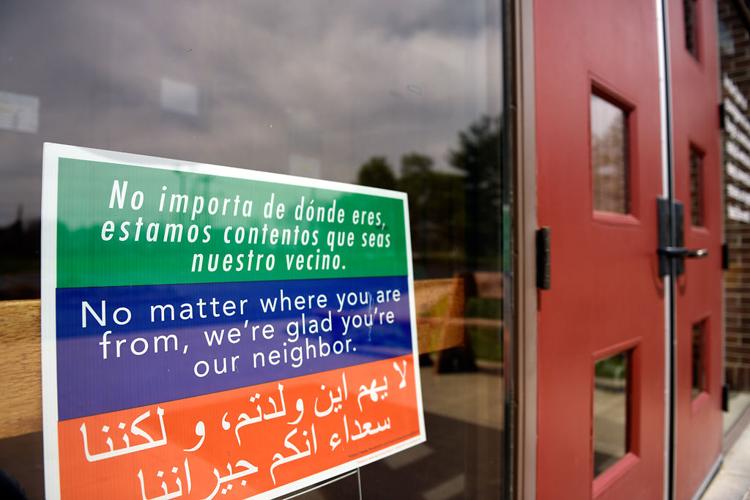 Faith Voices of Columbia, a group of local churches, organized a sanctuary congregation training meeting on Feb. 2, in response to President Donald Trump's Jan. 27 refugee and immigrant ban. The training was used to show churches how to properly establish themselves as a sanctuary congregation.
A sister branch of the Unitarian Universalist Church, the First Unitarian Society of Denver, has become a sanctuary congregation and is providing sanctuary for a Mexican immigrant, the Washington Post reported Feb. 15. 
Other Unitarian Universalist congregations were encouraged to do the same. 
"We're happy to lead the way," Gordon said. "We know that other congregations are making the decision, and we invite them to follow our decision."
Faith Voices of Columbia will hold a rally at 5:30 p.m. April 18 at the Unitarian Universalist Church, 2615 Shepard Blvd., to show support for the decision and urge other congregations to become sanctuaries as well.