Zac and Laura Cutler love to go boating on weekends.
Nearly every weekend in the summer of 2013, the Columbia couple went to the Missouri River to unwind and spend time on the water.
They kept running into a small general store off the Katy Trail that was for sale. After peering inside the store, called Katfish Katy's, the newlyweds began to see the property's potential.
With a loft located upstairs and a place to store their boat, they realized it could be a weekend retreat for them. Four years later, the property is a central part of their lives.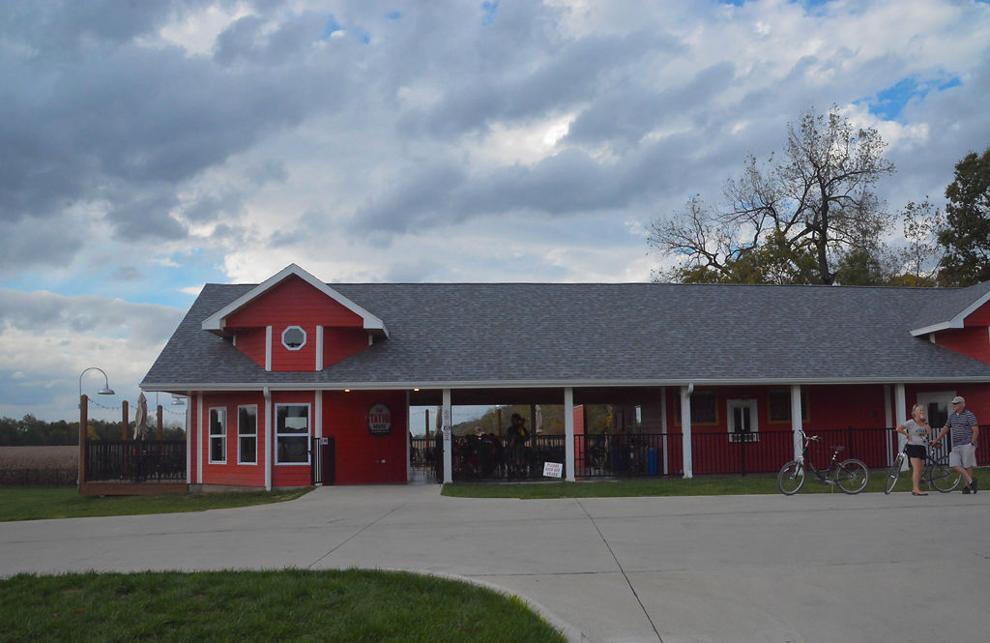 Their weekend retreat has become The Station House at Katfish Katy's, a restaurant and music venue that stemmed from a once-modest store by the river.
The Station House
The Station House, near Huntsdale or at mile marker 171.7 on the Katy Trail, officially opened in September 2016, but the business — and the couple's relationship — continues to evolve.
Soon after renting the property in 2013, the couple ended up spending most of their time there on weekends. They also decided to keep Katfish Katy's open, selling snacks and beverages to boaters, campers and trail visitors.
"It paid for itself, and we did that for two years, just opening on the weekends, catering toward the trail traffic," Laura Cutler said.
In November 2015, Larry Potterfield, founder and CEO of MidwayUSA, Inc., came into the picture. He wanted to buy and convert the property, working with the couple as business partners. The couple agreed to the deal.
A little over a year after Potterfield purchased the property, the store was revamped as an outdoor pavilion with live music on the weekends and a restaurant that serves an array of dishes, from grilled bratwurst to catfish po'boy sandwiches.
While Potterfield still owns and oversees the property, the couple functions as a limited liability company and runs The Station House together.
When it is open, it serves a varied clientele, from young couples to families to avid bikers who frequent the Katy Trail.
Closed now for the winter, it also offers an event space, a corn maze and river access to visitors during the warmer months. The loft Zac and Laura Cutler once used as a weekend home now serves as storage for the restaurant's supplies.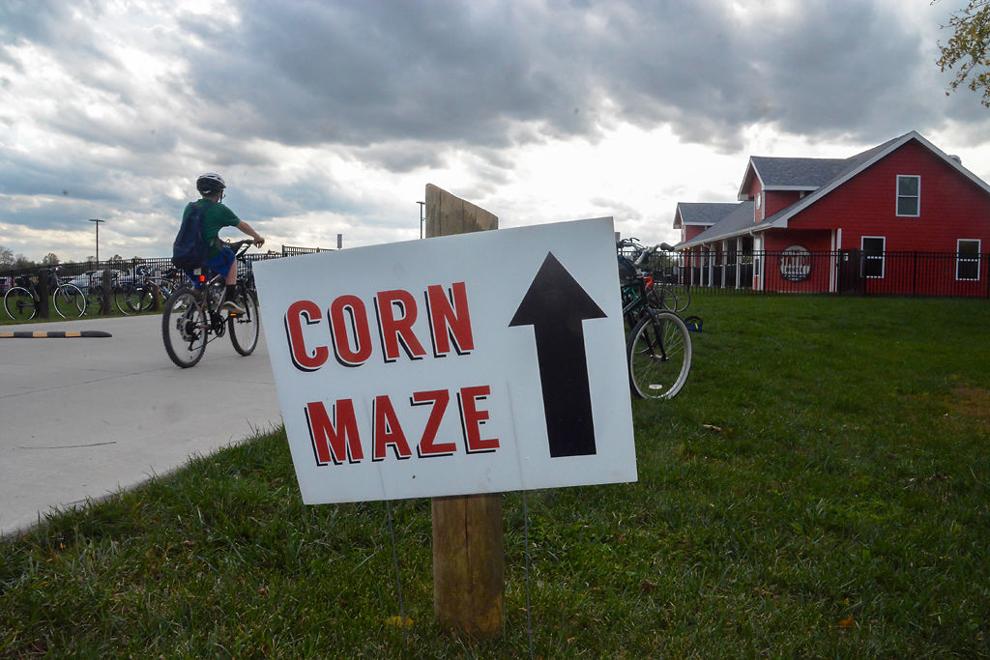 On summer or fall weekends, Potterfield can be seen ordering the Katfish tacos and a beer — particularly one that's not too heavy, not too dark and not too tart. He can also be spotted chatting to the different customers who visit the restaurant.
"I don't go down as an owner and see how the property is doing," he said. "I go down there because of what a great place it is."
When Potterfield discovered the property two years after the couple rented it, he initially wanted to renovate the space as an apartment. When trail lovers heard about the plans, however, they insisted that Katfish Katy's should remain open.
"So, somehow or another, we thought, 'You know, this person is right,'" Potterfield said in a phone interview. "We can't close Katfish Katy's. So, we began to do the work on it that you see today."
The couple, along with Potterfield, brainstormed ideas to create a meeting place for locals and trail visitors. They broke ground in April 2016, and three months later, Zac Cutler quit his job to work on the project full time. Two months later, The Station House opened.
Potterfield said working with the team has been a pleasant experience.
"It's a great, great relationship and a great opportunity for a young guy like Zac to be the principal worker and planner there," he said. "They work as a very strong team."
Joel Harris, an employee at The Station House since April, said she has been inspired by the couple's chemistry.
"I have just been so impressed, not with just the business aspect of it, but how Zac and Laura complement each other, both personality-wise and the way they run the business," Harris said.
Partners in life, business
The couple never really envisioned themselves as business owners. Zac Cutler, 31, came from an IT background, and Laura Cutler, 33, works a full-time job as an accountant for Williams-Keepers, with both working at the restaurant on weekends.
Zac Cutler said the idea of running a small business, however, was always enticing.
"I don't know if I was ever 100 percent convinced that I was going to do some sort of small business thing, but the idea was always intriguing," he said.
The Cutlers' vision for The Station House stemmed from their love of the outdoors and time spent on the water.
"We met on the water ski team at Mizzou," Zac Cutler said. "She was president at the time, and I was living in my parent's basement."
As an eager freshman hoping to get involved, he contacted her as a prospective team member.
"We met through that and didn't immediately become a couple or anything," he said. "About 10 years down the road or so, we realized we had a thing for each other."
"I always say Zac was my first recruit," his wife said as she blushed.
The journey of creating a restaurant together was not free of trials and tribulations, however. Today, the Cutlers still struggle with separating their business and personal relationship.
"It's challenging sometimes," Zac Cutler said. "It's not uncommon that sometimes it's all you can talk about. A lot of it is important stuff you are thinking about and trying to problem-solve."
"Sometimes it looks like we are out, having a casual beer, but we are really just talking shop. It's important to unplug."
That's why in the couple's free time they go out with friends, visit their families in St. Louis or simply set aside some couch time for a movie at home. They also still try to go boating during the warmer months.
Despite the couple's compromised free time, The Station House has proved to be successful, Zac Cutler said. In addition to doing well financially, he described how rewarding owning a business turned out to be.
"To me, it's kind of cool getting to see the culture of the business you know and knowing it's a culture that we've built basically," he said. "The culture is us."
Laura Cutler described how fulfilling it is to see members of the community chat over food and music under the pavilion's roof.
"I think just realizing you have an impact on the community," she said. "You see the outreach you have."