Deep quiet enveloped the lobby of First Presbyterian Church on Tuesday morning as violinist Pippa Letsky prepared to play. Seated in front of a gathering that got larger over the hour she performed, Letsky occasionally sipped from a cup of water.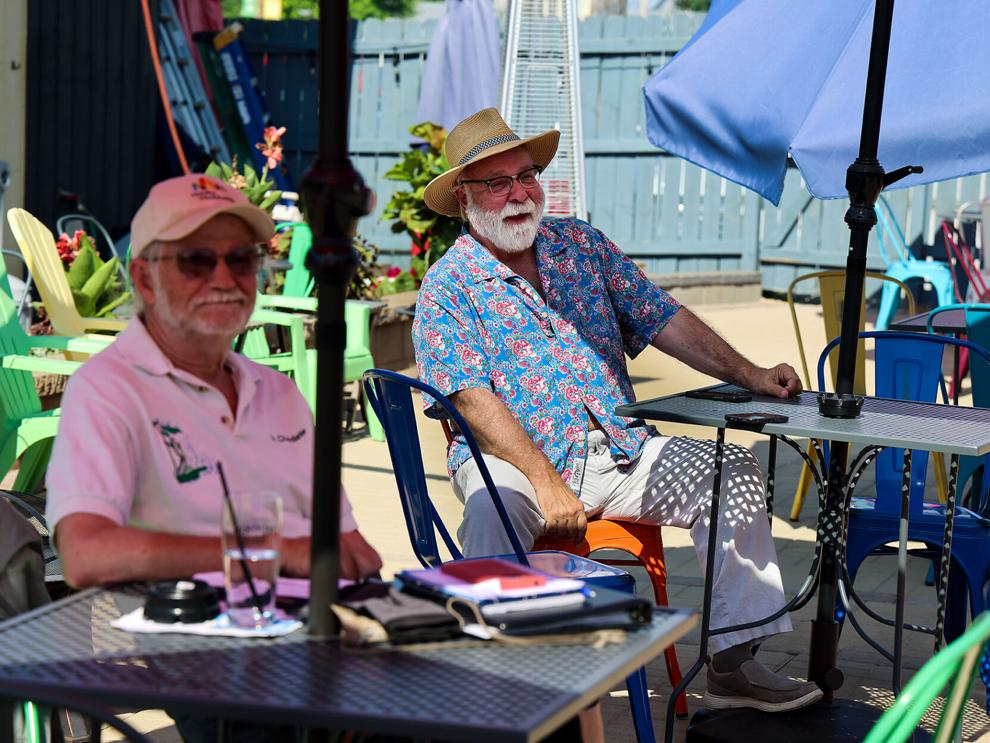 But she didn't rely on a music stand. She had forgotten most of her music, so, legs tapping and her bow arm bobbing, she played her original folk and Celtic-style tunes from memory.
Letsky performed as part of Make Music Day, a global festival started in France 40 years ago that invites amateur and professional musicians to play in venues around their respective cities. A thousand cities worldwide participate in the free celebration, according to the event's local website.
This was Columbia's first year participating. Area musicians filled 20 slots at seven locations across the city.
"I pretty much perform every chance I get, so this was a way of getting some performances in," Letsky said in an interview after her performance.
In writing music, she draws from her experiences. She said that with "everything in the world going to shambles," writing and performing music is her way of creating positivity.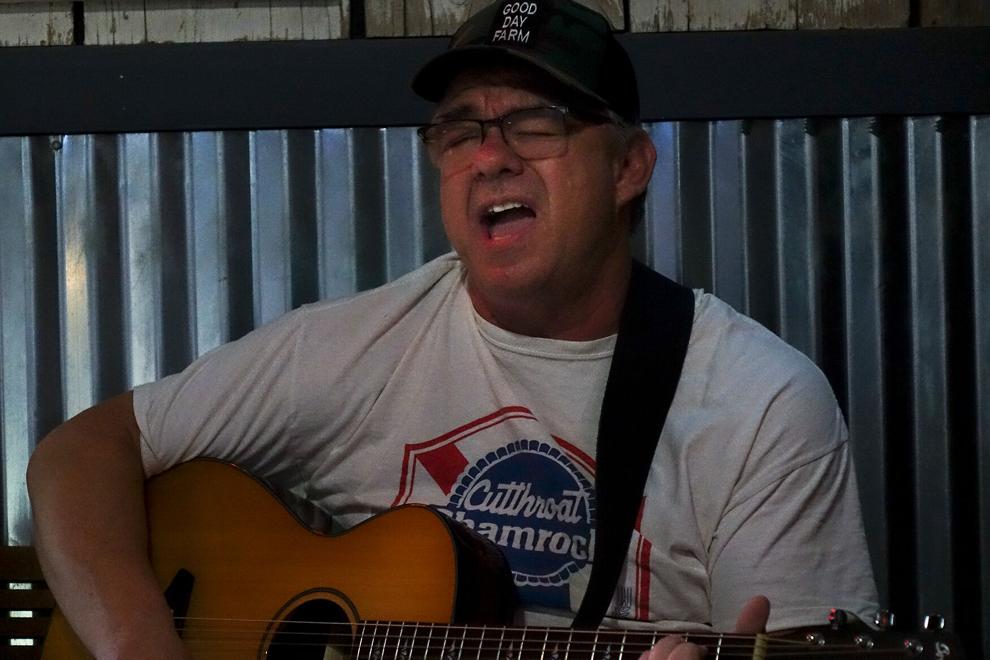 "It's a hobby, but it's my main heart profession," Letsky said.
Between songs, she shared some of her inspirations with listeners: billboards, expensive tea, shingles and even tiny flies she encountered at a past performance. The audience responded with gentle laughter and whispers to each other.
"This song is called '$1.99 Eggs,'" Letsky said at one point. And she had not one but two songs about billboards, the second one of which was called "Now Hiring Billboard Installers."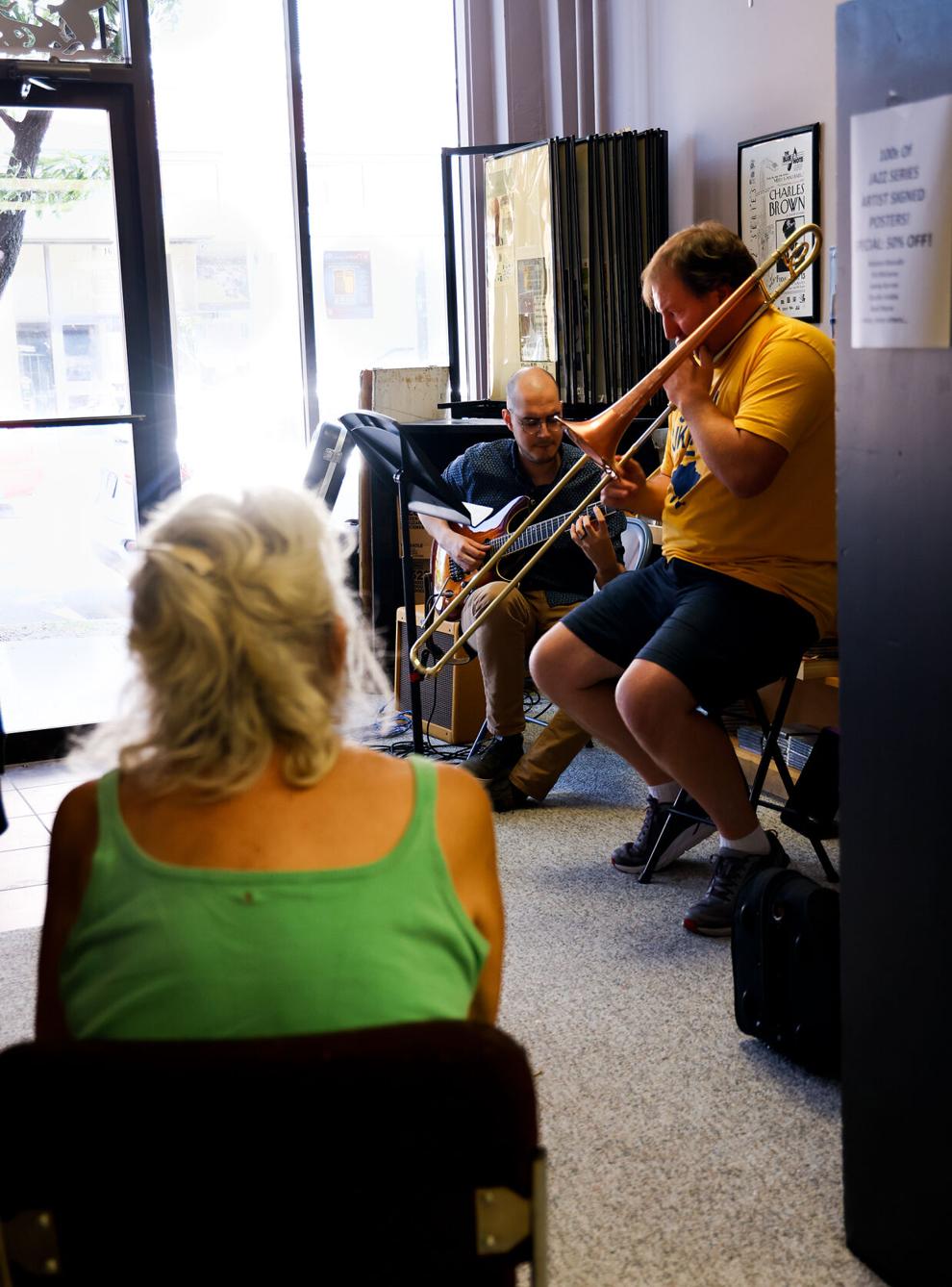 Make Music Columbia featured a range of musicians — string, brass and woodwind players, vocalists, melodic percussionists and others — playing genres including folk, bluegrass, jazz, country, reggae and rock.
At Compass Music Center on University Avenue near Hitt Street, violinist Sarah Davis and mandolin player Mark Atkins performed their version of bluegrass, jazz and reggae music. The small stage glowed from yellow lamps as Davis and Atkins played their acoustic instruments.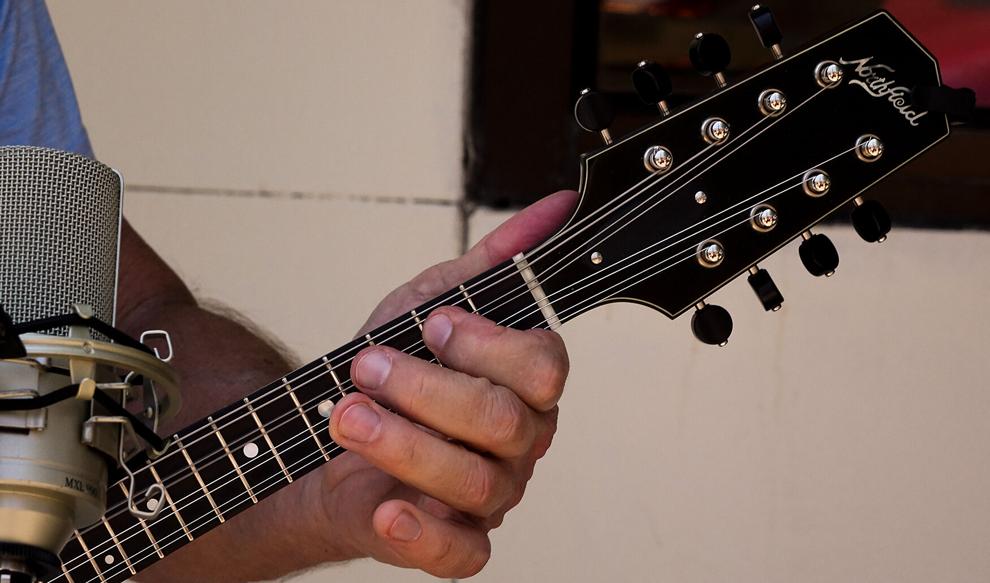 "Acoustic sets are fun because there's less stuff to carry," Atkins said between songs.
Their lively set was driven by Atkins' fiery staccato riffs layered with Davis' twangy violin, often producing fast melodies and percussive chops with a thwack of the bow against the strings.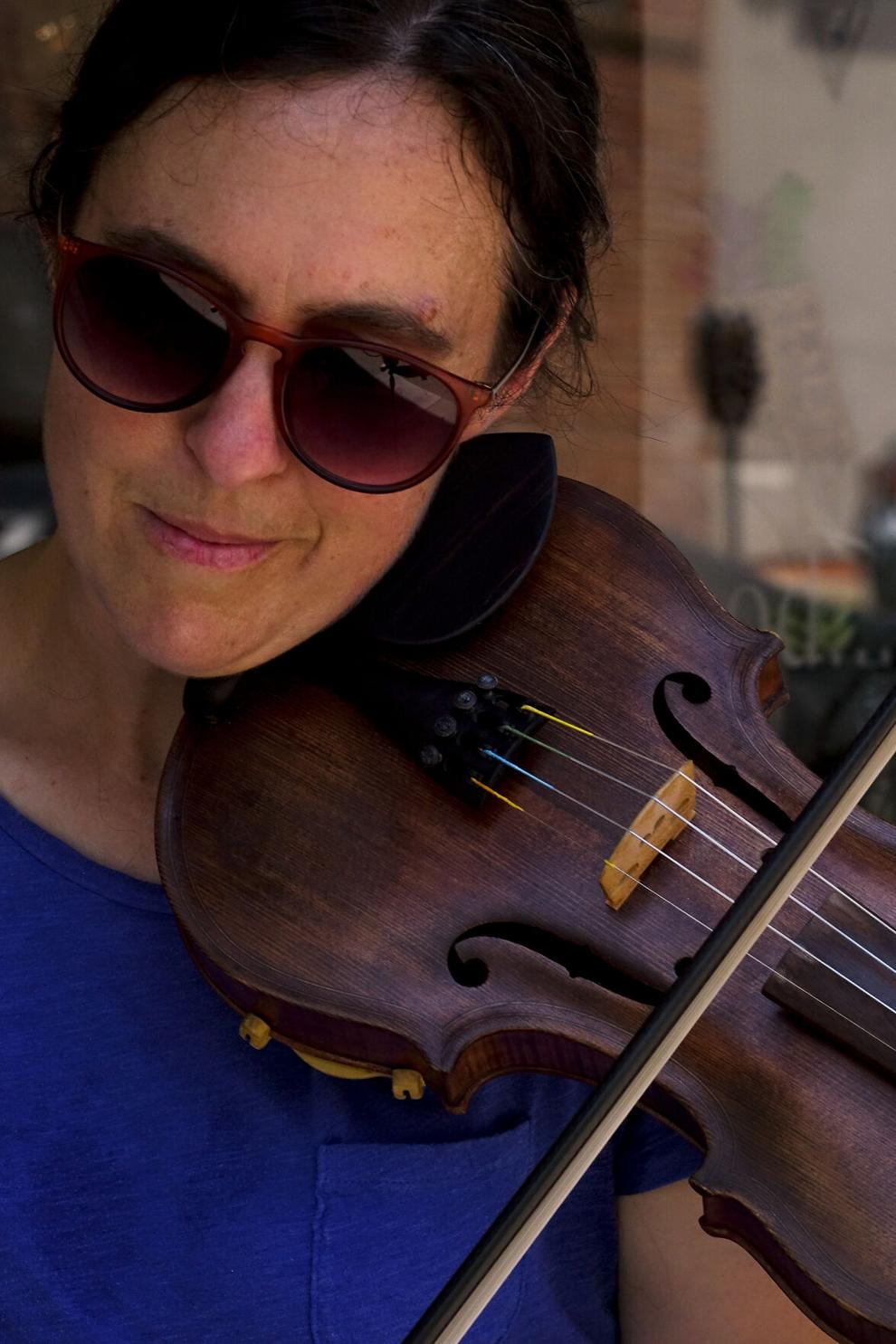 "Any opportunity to play music in front of people that are just gonna be listening, that's always a good day," Atkins said in an interview.
The duo often plays what they call "jazzgrass," a combination of jazz and bluegrass. Improvisation brings their performances to life.
Davis and Atkins met while playing in a bluegrass band called Mere Mortals. They have performed together for about 10 years, Atkins said. Eye contact and the occasional verbal cues were evidence of a familiar performing relationship.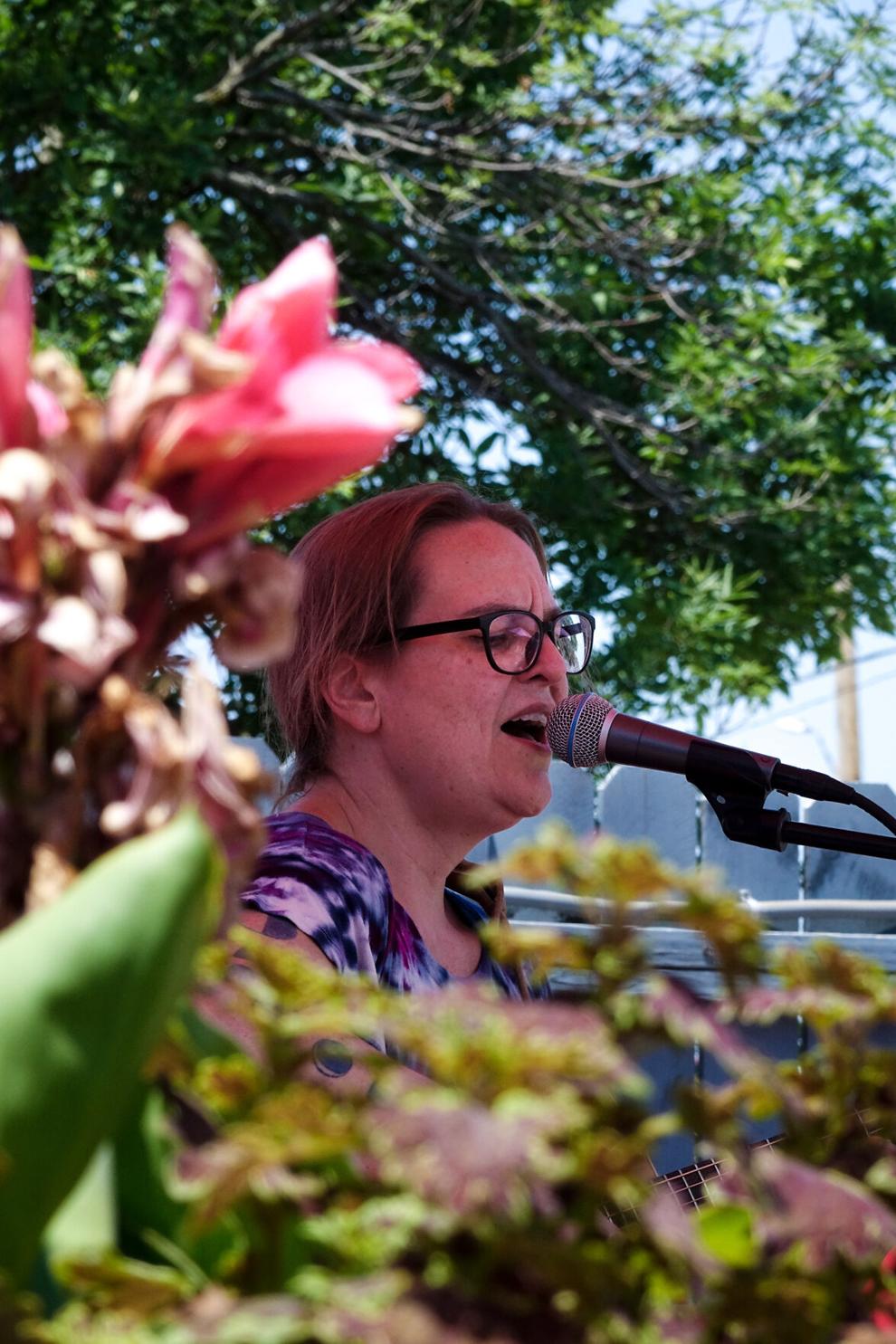 Dive Bar on Business Loop 70 hosted six sets throughout the day, including a solo acoustic performance by singer-songwriter Luna Hawk. Her rustic alto voice seems built for rock music as it seamlessly dipped and rose with a husky vibrato.
She cradled a cappuccino-brown guitar close to her chest, loosely strumming over the sounds of traffic coming from outside the bar.
Her covers, including songs by The Rolling Stones and The Cranberries, showcased her passion for rock and her influences in songwriting.
Back downtown at First Presbyterian Church, Eric Reuter mesmerized listeners with his hammered dulcimer, a percussive string instrument shaped like a large, wooden trapezoid.
The thin, intricate strings are struck by small hammers balanced between fingers, allowing the musician the versatility to play a variety of sounds.
Reuter plays entirely by ear, often hammering out Irish folk tunes and sea shanty-inspired originals.
As an amateur musician, Reuter saw Make Music Columbia as an opportunity to begin performing again.
"I didn't play much during the pandemic and was kind of working my way back into playing and some public playing, as well as recovering from a wrist injury and surgery," Reuter said.
Between songs, Reuter took the time to explain the dulcimer to the audience and allow viewers to choose his next songs.
The melodic, soft-spoken tunes washed over the audience with ease.
"It's a neat idea to allow both amateurs like myself and more professionals to play," Reuter said, "so it seemed like a venue I could safely dabble in."