COLUMBIA — While attending Harvard University as an undergraduate, Cathy Rosenholtz was quite involved with theater.
During set construction for an upcoming play, one of her friends cut his hand on a saw. Seeing his pain, she decided to comfort him through prayer. He was consoled, Rosenholtz said, by the unusual peace that came over him.
This experience became one of the defining moments on her journey to ministry. 
Rosenholtz, the pastoral associate at Calvary Episcopal Church, will preach her last service next Sunday after five years of dedication to her congregation. She is moving to Washington, D.C., in February to become senior pastor at Augustana Lutheran Church.
Her husband, Fred Schmidt, an accountant, will join her when tax season ends in Columbia.
Rosenholtz's unusual religious upbringing helped shape her path and her beliefs. Her mother practiced Christianity as a Lutheran, and her father was Jewish. He was a founding member of Congregation Beth Shalom in 1974 in Columbia, and he served on the board of both the Hillel Foundation and Congregation Beth Shalom.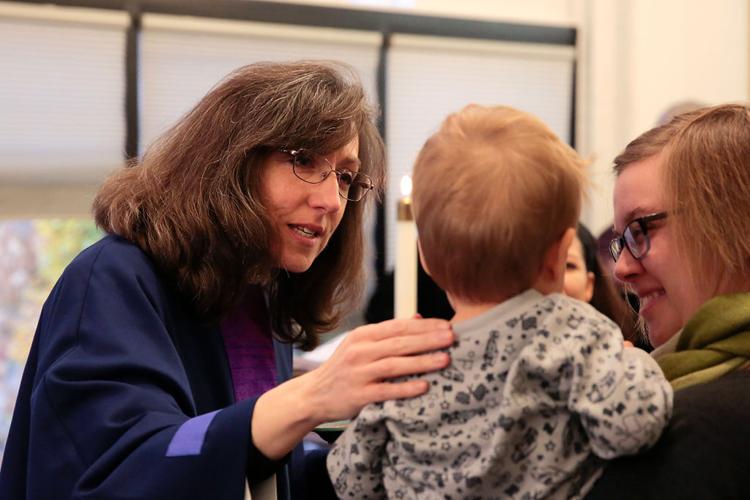 "It made me think about religion more than the average child might," Rosenholtz said. "Just because I needed to think about what I needed to believe."
She attended Harvard as an undergraduate, majoring in philosophy with a minor in religion. At the time, Rosenholtz was doing everything that interested her — singing lessons, religion courses and involvement in the University Lutheran Church at Harvard.
Those interests helped shape her journey. The summer after her junior year, not long after praying with her friend, she began to answer her call to ministry.  
"It was a really profound sense," she said. "It wasn't like the heavens opened, but it was pretty close. It was this intuitive sense of rightness."
She applied to Harvard Divinity School because she liked their emphasis on studying all the world religions.
"I've always had such a sense of all religions — especially for the relationship between Judaism and Christianity," Rosenholtz said. 
Lutheran beliefs require a calling to the ministry to be affirmed by others. Rosenholtz's friends and family fulfilled that obligation by affirming and encouraging her pastoral work. 
"You can go all the way through seminary, pass all the exams and still not be ordained," said Rosenholtz, who graduated and served two Lutheran congregations in Queens, New York. 
Her upbringing affected her commitments, she said, including her area of study.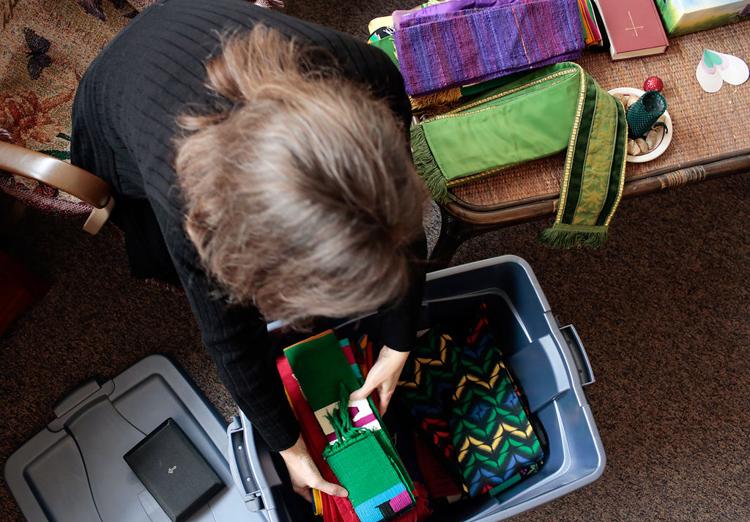 Judaism has always been important to her, she said, and it influenced her thesis in divinity school. She created a Lutheran Sunday School curriculum for high school students that would counteract anti-Semitism. It focused on the way the church addresses the relationship between Judaism and Jesus.
"I was never willing to say that for Christianity to be right, everyone else has to be wrong," Rosenholtz said.  "I figured the Holy One would sort it all out."
In 1997, Rosenholtz was ordained with the Evangelical Lutheran Church in America. In addition to serving the churches in Queens, she volunteered with the Lutheran Volunteer Corps and served as a hospital chaplain in Philadelphia, working mainly in oncology and hospice care. 
After 11 years in New York, she decided to return to Columbia in 2008 to care for her aging parents. She began worshiping Calvary Episcopal Church as a parishioner. 
There, she discovered that she knew many of the members from her childhood and felt at home. She started attending regularly, helping the clergy when needed.
When the Rev. Knute Jacobson began as Rector in 2010, he welcomed Rosenholtz's part-time help. Because they got along together so well, he offered her a job as associate pastor in 2013.
Jacobson and Rosenholtz share the duties of preaching, conducting weddings and presiding over funerals. Among her accomplishments is the addition of a contemporary service and a group for young professionals.
In Columbia since 1855, Calvary Episcopal traditionally offered services at 8 a.m. and 10:30 a.m. The two pastors saw the need to expand and thought adding a new service would be the best idea. A contemporary service at 9 a.m. is now geared to kids and families.
Along with the service, she started a group called the '20/30 Somethings' which allows them to hang out and mingle. But the highlight in her tenure at Calvary Episcopal was officiating one of the first same-sex marriages in Columbia after the Supreme Court ruling in 2015.  
"We had been preparing for several months and waiting for the Supreme Court decision," Rosenholtz said. "We were packed full, and people still talk about it. There was something that happened at that event."
Though she touched many with her preaching and her work with youth and children, she will be remembered for her pastoral work, Jacobson wrote in an email.
"She has a desire and willingness to be with our parishioners and assist them in important life transitions."
He said her relationship with her parishioners was special because she had known many of them growing up in Columbia.
"That made her pastoral ministry especially powerful in times of joy and in times of need," he said.