The human remains discovered by a hiker in Rock Bridge Memorial State Park on March 25 are those of Mengqi Ji, Mayor Brian Treece and Columbia Police Chief Geoff Jones confirmed at a Tuesday afternoon news conference.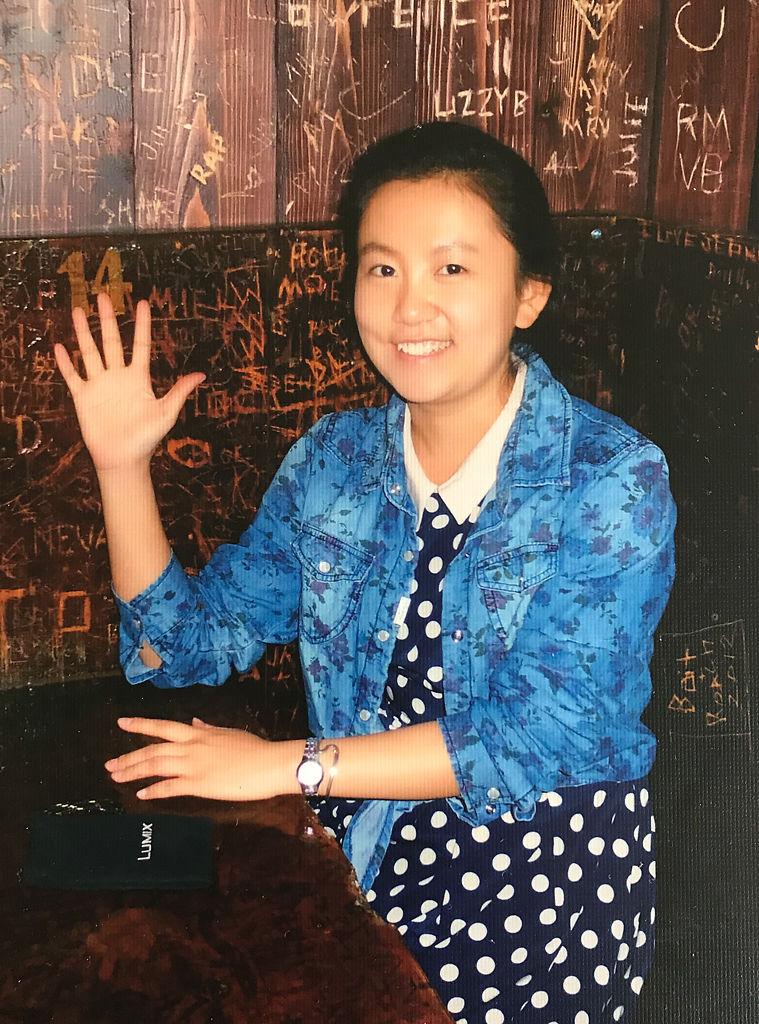 A forensic odontologist matched the dental records on file for Ji with those of the remains. Police received the confirmation Friday but waited to announce it until after they arranged to talk with Ji's family Tuesday morning.
Ji has been missing since October 2019. Police and prosecutors suspect that her husband, Joseph Elledge, killed her. Elledge faces charges of first-degree murder, abuse or neglect of a child, endangering the welfare of a child and third-degree assault. He has pleaded not guilty to all those charges and is scheduled for a three-week trial beginning Nov. 1 in Boone County Circuit Court.
"I want to express to Mengqi Ji's family members and their community of supporters that we support you and your wish for justice," Treece said.
Police would not share details of additional evidence they have found in the area where Ji's remains were found. They again declined to disclose whether there is evidence anyone tried to bury the remains or whether there is evidence Elledge was there.
"There is evidence," Jones said. "I'm just not prepared to say it right now."
Police remain uncertain how long the remains were in the park.
An anthropologist will now examine the remains for evidence, and the police are waiting for results of DNA tests. Assistant Chief Jeremiah Hunter said that could take months.
Jones offered thanks to the hiker who found the remains and reported them. It took courage, he said, for the person to inject themselves into a high-profile case.
"It would have been very easy to just walk on by," Jones said.
Investigators found Ji's driver's license, bank card and credit card in the area, along with clothing and other items they believe belonged to her. Police had previously searched other parts of the park soon after Ji's disappearance but found nothing.
Elledge has been a prime suspect since his wife's disappearance. He has told police he woke to find her missing on the morning of Oct. 9, 2019, but he did not report her missing until a day and a half later. He also has told police that he spent the day his wife disappeared driving around rural areas of mid-Missouri.
He has been held in the Boone County Jail since his Oct. 25, 2019, arrest.
The Police Department spent months searching for Ji's remains below a bridge over the Lamine River in Cooper County. That effort involved divers, sonar, police dogs and the construction of a levee to help police gain better access to parts of the river where they believed they would find her.
Jones said at a March 25 news conference that cell phone technology led police to the bridge. Evidence suggests Elledge spent 45 minutes there on the day his wife disappeared. Detectives also spent considerable time searching around Ashland Lake and the Mark Twain National Forest's Pine Ridge Recreation Area in Callaway County.
Ji and Elledge were married in September 2017. Boone County Prosecuting Attorney Dan Knight presented evidence at a November 2019 bond-reduction hearing that their relationship had become strained. He described Elledge as a "jealous, controlling, manipulative psychopath."
Jones said confirming the remains are Ji's creates "more conclusive evidence" for Knight to use in his case against Elledge. He left open the possibility that the investigation could lead elsewhere, though.
"We want to be open-minded and let this take it where it takes us," Jones said. Earlier in the news conference, however, he said police are "closer to the truth than we've ever been."