Columbia police are asking that local hunters and landowners help search for a missing Columbia woman.
Mengqi Ji Elledge was reported missing Oct. 9 by her husband, Joseph Elledge. However, as police noted in an unrelated probable cause statement, he didn't report her to law enforcement until a whole day and a half after he said she disappeared.
Boone County Chief Prosecutor Dan Knight described Joseph Elledge as the "prime suspect" in her disappearance. Knight made the statement at Elledge's Nov. 6 hearing on a motion to reduce his $500,000 cash-only bond. The motion was denied.
Joseph Elledge has been in the Boone County Jail since Oct. 25 with charges of child abuse and neglect of the couple's 1-year-old daughter.
On Friday afternoon, police asked hunters participating in the deer season, which begins Saturday, to remain on the lookout in Boone and adjacent counties for anything "suspicious."
Landowners were also asked to check hunting camera footage between the dates of Oct. 8 and Oct. 11. This period of time overlaps with the time frame before and after Mengqi Ji Elledge was reported missing.
Investigators believe Joseph Elledge "took a long drive through unfamiliar remote areas of Mid-Missouri," according to the probable cause statement related to the suspected abuse of his daughter.
Friday's news release from police included a map of Boone County and eight neighboring counties as areas where hunters and landowners should be on the lookout for anything that could help with the investigation of Mengqi Ji Elledge's disappearance.
The release also included a photograph of a purse detectives thought she might have had with her at the time of her disappearance.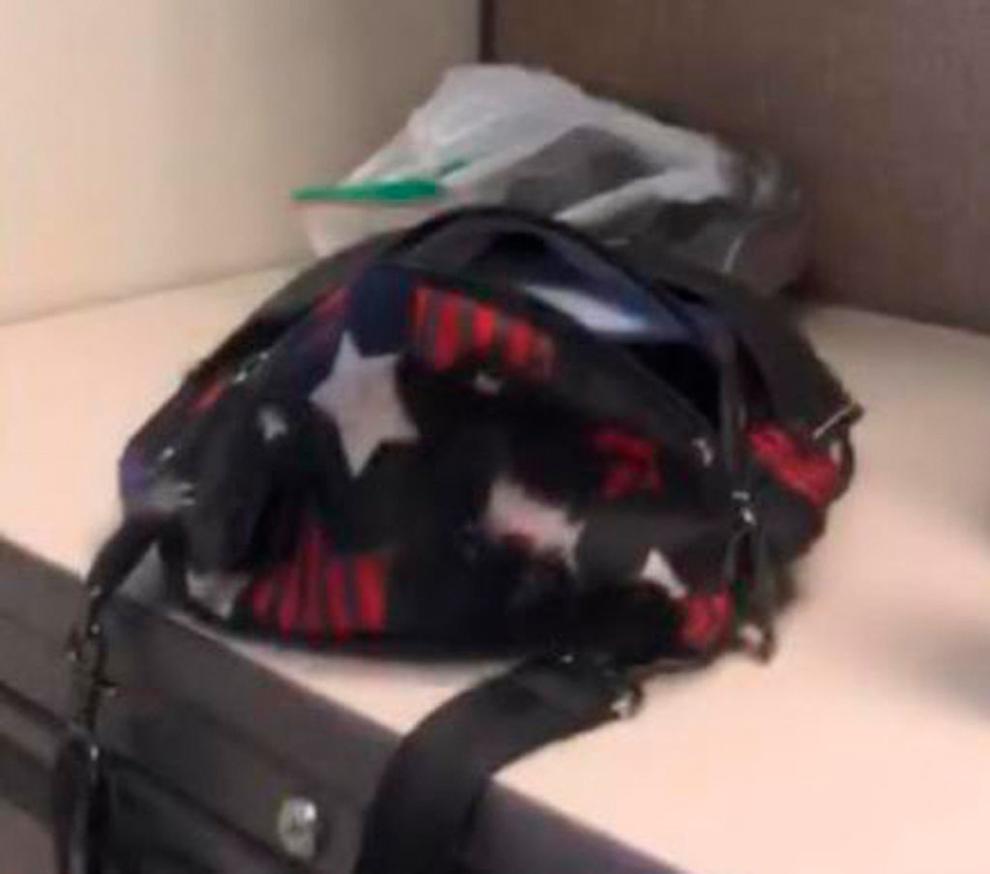 During Joseph Elledge's Nov. 6 bond hearing for that case, Knight described Joseph Elledge as a "jealous, controlling, manipulative psychopath."
The news release from the department describes Mengqi Ji Elledge as "a Chinese female with brown eyes and black shoulder-length hair that she typically wears in a bun. She is approximately (5 feet, 1 inch to 5 feet, 3 inches tall) and weighs approximately 105 pounds. She has both ears pierced but typically does not wear earrings."
Mengqi Ji Elledge's parents, Ke Ren and Xiaolin Ji, who traveled from China after hearing about their daughter's disappearance from one of her friends, are in a dispute with Joseph Elledge's mother, Jean Elledge, for the custody of the couple's 1-year-old child. The dispute is ongoing, but Joseph Elledge no longer has custody of his daughter.
Joseph Elledge was attempting to leave town with his mother and his daughter when investigators attempted to serve a search warrant at his home, according to the probable cause statement.
The MU student, who was supposed to graduate this December, told his missing wife, "I will bury the earth under you," in an audio recording played by Knightat his bond hearing.
Anyone with any information or evidence regarding Mengqi Ji Elledge should immediately dial 911 to contact the nearest law enforcement agency or call the Columbia Police Department at 573-874-7652 or, to remain anonymous, CrimeStoppers at 573-875-TIPS (8477).