Responding to the COVID-19 pandemic has been a balancing act of weighing risks while continuing some semblance of normal life. The Thanksgiving holiday is the latest rendition of this now-familiar dilemma.
Each successive season in 2020 has brought its share of well-founded anxiety among public health officials and communities alike.
Now, with the arrival of the holiday season, public health officials worry that widespread travel and large gatherings for Thanksgiving will have devastating results. Health experts in Mississippi famously warned that families would be planning small Christmas funerals after big Thanksgiving dinners.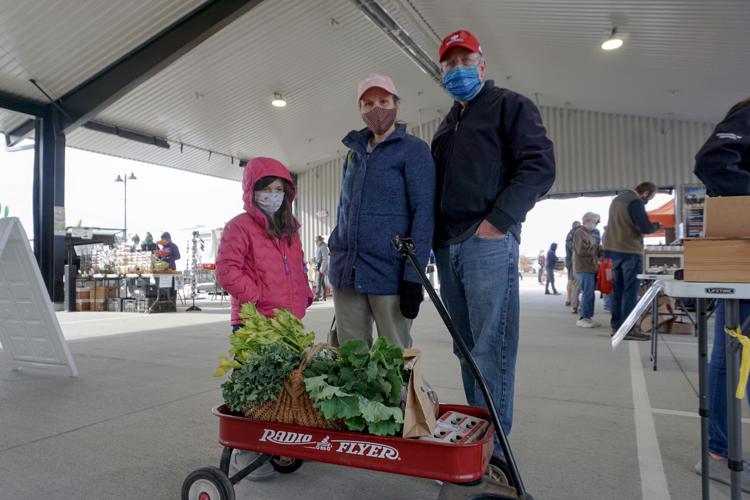 At the Columbia Farmers Market the weekend before the holiday, family and friends stocked up on groceries for the week, and in some cases ingredients for a feast.
The market was no less busy than normal, despite the rain the night before. Under an unbroken white sky lit with mid-morning sun, Columbia residents talked about their Thanksgiving decisions.
"We're going to stay home," said Nick Foster, whose family moved to Columbia from Bloomington, Indiana.
"It's just going to be the three of us in our family this year," he said, gesturing to his wife, Candace Kuby, and their 8-year-old daughter, Carlann, who were browsing produce at a nearby table. They wouldn't be traveling during Christmas either, Foster added.
He said he and his family follow local health guidelines — wearing masks, washing hands and limiting exposure to others. But they belong to a mini-pod with another family for school, he said.
"We might get together with them at some point over the holiday."
Housemates Ella Youmans and Amatista Pearson were at the market buying breakfast items and planned to spend the holiday at home with a third housemate.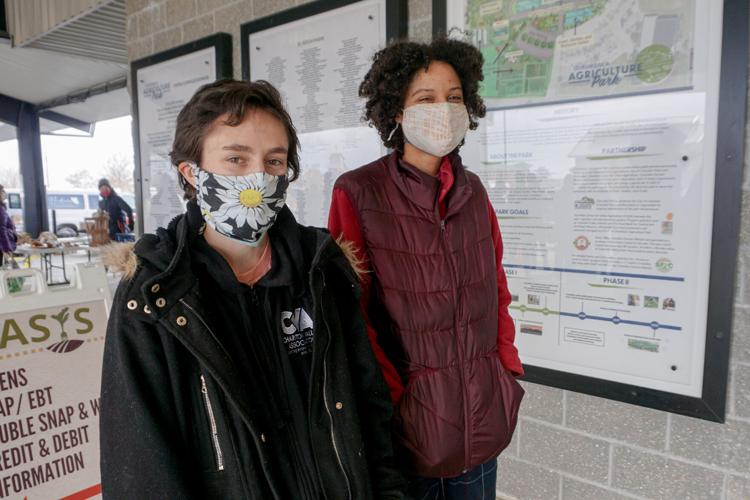 For family outside the immediate household, Youmans said, "We talked about doing like a Thanksgiving walk, so we could be outside and we could be wearing masks and everything, and that way we can still see each other."
Farmers market vendors noticed the changes in the way people seem to be celebrating this year as well.
Nicole Lachapell of Belair Farms said customers are "definitely not" doing as much shopping for Thanksgiving.
"People aren't buying, buying, buying like crazy, like they normally would for a big holiday feast," Lachapell said. "There's some of that, but definitely less so."
Ron Brignac of Hickory Hills Pastures was selling turkeys at the market and extolled the good fortune of having two hatch dates for his birds this year.
"We were able to more successfully meet the demand for the smaller turkey" with the later hatch date, he said. "It happened to work out."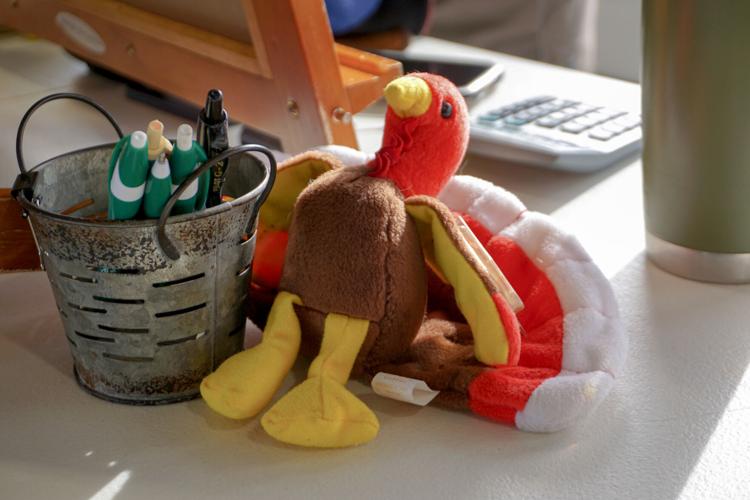 Brignac and his wife, Sherry, have children who live in Columbia, Kansas City and Louisiana. The couple said they would not be traveling to visit or having a large family get-together.
Ages in their family range from a newborn grandchild to Ron Brignac's parents, who are approaching 80, so they've been careful to limit visits throughout the pandemic.
For the holidays, the Centers for Disease Control recommends against travel or spending time with relatives or friends outside a person's own household. However, the holidays represent a time to get together for many, and foregoing this tradition may be especially difficult after a year characterized by stress and isolation.
For those still wanting to see friends or family for the holiday after evaluating the COVID-19 climate, the CDC provided suggestions to minimize the risk.
Small gatherings that can social distance are better than large groups, and outdoors is better than indoors. Masks, hand washing and social distancing should be part of the evening. Food should be prepared and served by one person instead of a free-for-all buffet or a potluck-style feast.
Better yet, guests can prepare and bring food for themselves.
The CDC website also has recommendations about the duration of the party, the volume level for the music and potential overnight accommodations. The CDC has been the latest and best resource for careful party plans.
A final tip? Watch sports games and parades from home, and try online shopping Friday instead of mobbing the stores.