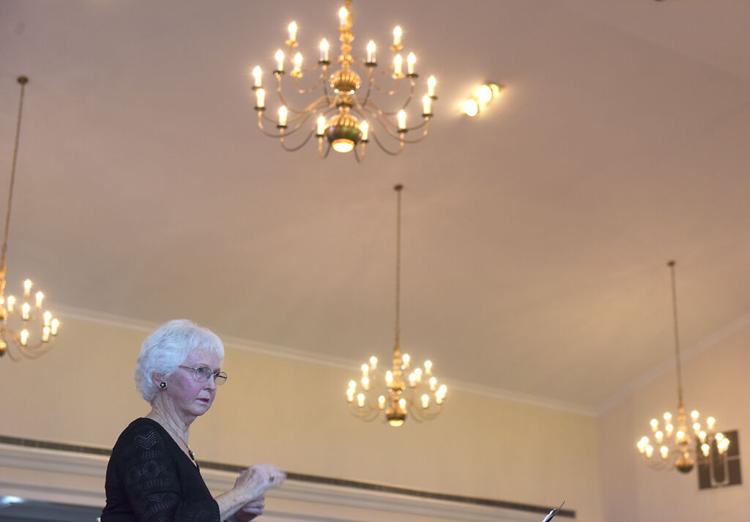 On one of many visits to see a veterinarian about surgery for her dog, Ashley Pappineau encountered roadblocks at almost every turn.
A mobile phone was required for access to the office. Then she needed reliable technology to communicate with the doctor.
"It was frustrating," said Pappineau, who is deaf. "You have the technology issues of scrambling and freezing. I couldn't get any service on my phone."
After being rerouted through another phone company, she was finally able to get information about her dog and its surgery.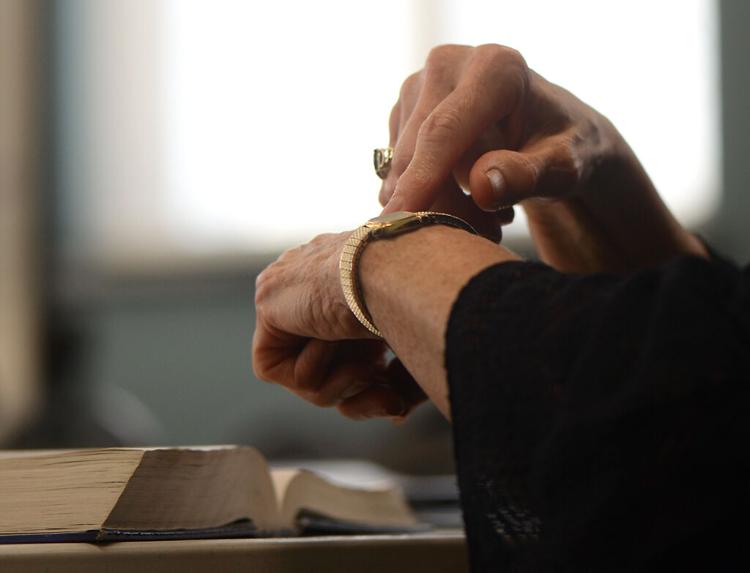 "It was this constant back and forth," Pappineau recalled. "If I was a hearing person, it wouldn't be as difficult."
As the world began to function virtually during the pandemic, the reliance on texting, email, mobile phones and the internet became crucial.
For most people, the solution has worked relatively well. For anyone who is deaf, remote communication has been frustrating and, at times, impossible.
The deaf and hard of hearing account for 10% of the Boone County population, according to the Missouri Deaf and Hard of Hearing website. The biggest challenge they face is the amount of time and effort it takes to accomplish routine daily tasks.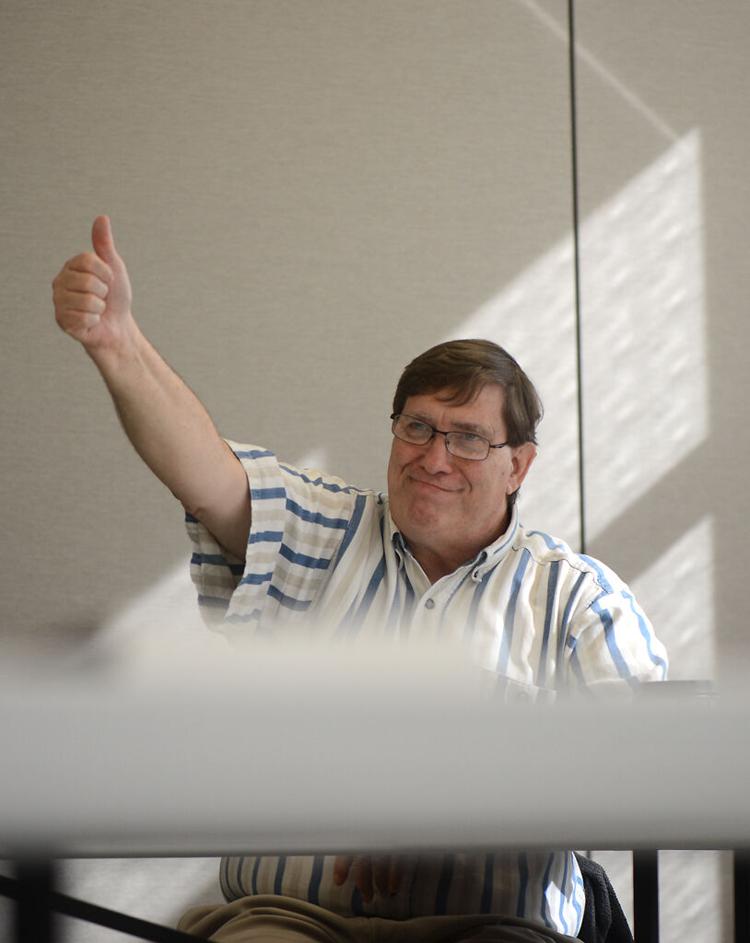 Facial expressions and body language are necessary aids for those who read lips or rely on American Sign Language. Face coverings make it more difficult to communicate, and even emails and texts are problematic, said Stephanie Logan, who teaches ASL classes at MU and is the executive director of Columbia's deaf crisis line, DeafLEAD.
"American Sign Language is their first language, and English is their second language," Logan said. "If someone's first language is Japanese, you don't expect their English to be perfect."
Pappineau, a social worker for Columbia's DeafLEAD crisis line, said the transition to Zoom has been difficult. Hosts often forget to include an interpreter on a remote call.
"Zoom is not an automatic, 'Hey we have an interpreter,'' she said. "You have to hire them to make sure everything flows smoothly."
Beatrice Church, a victim's advocate in the St.Louis branch of DeafLEAD, said having to call or text to enter a building is also discouraging.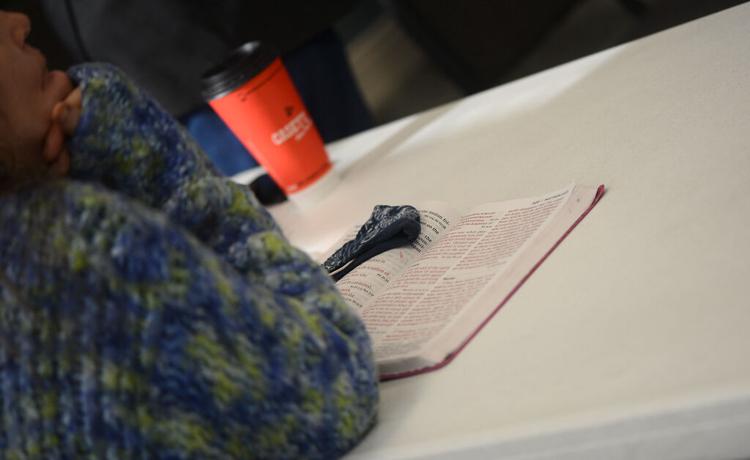 "When I go up to the window to get their attention, I have to wave my arms to get their attention, and they often seem clueless," she said. "It makes me feel silly."
Holly Davidson, another member of Columbia's deaf community, described a situation where she was ignored repeatedly by restaurant employees after ordering takeout online. 
"I said, 'you need to pull your mask down,' and they closed the window and left," Davidson said.
She tried to explain to another set of employees that she couldn't understand them, but they wouldn't remove their masks.
After waiting several minutes, a manager finally gave her the food order.
"The problems just kept compounding," she said. "It was so frustrating. By the time they got me my food, I was so done with it, I just grabbed it."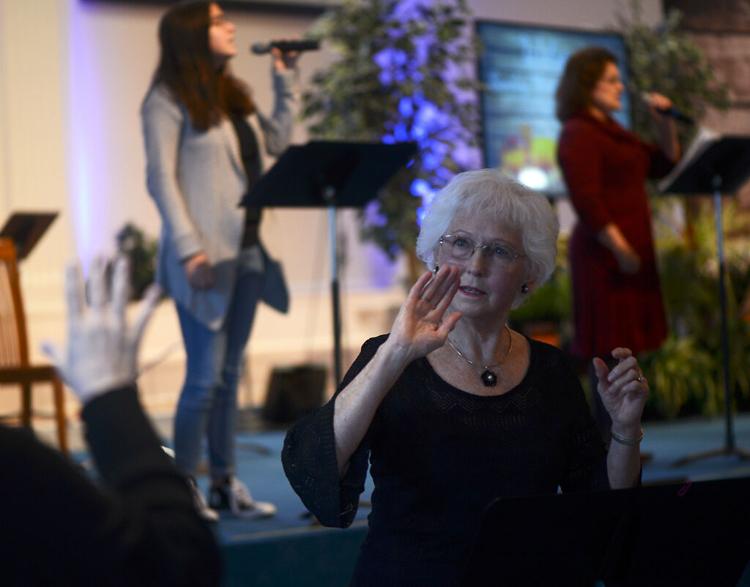 The lack of accessible communication poses a different kind of nuisance when it comes to a trip to the doctor's office.
Kimberly Shuller, a retired postal service worker, and her husband are both deaf. He needs medical care but has been unable to find an interpreter for visits to the doctor.  
His daughter is able to interpret for him. But during the pandemic, only licensed and certified interpreters have been allowed into office visits. This makes it hard for the Shullers to get medical help.
"My husband doesn't really want to go to the doctor because of the situation," his wife said. "He has to have health care, but he's trying to wait until the coronavirus is over. It's been emotional."
Overall, to more skillfully accommodate the deaf and hard of hearing community means building awareness of their communication needs.
"I feel like there needs to be more education for hearing people," Kimberly Shuller said. "Just more awareness of being deaf-sensitive."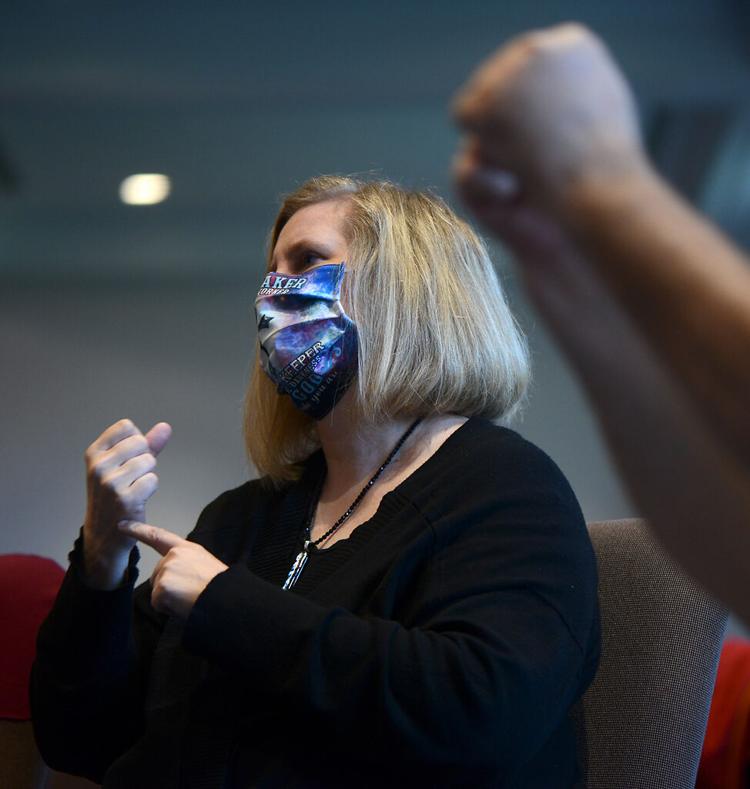 The other 90% of the county's population should be more socially attentive, Davidson said.
"If someone points to their ears, don't freak out," she said. "Be polite. It's not just a hearing world."
Accessibility solutions are as simple as recognizing that Columbia includes a deaf and hard of hearing population, one that patronizes restaurants and shops, gas stations and supermarkets, hospitals and clinics.
Educational training in places of business or medical services would help exponentially, Church said.
"Different approaches are required," she said. "We don't see that happening on a local, state or even national level."
One idea: Have sanitized pens or pencils available to spare the deaf a lot of wasted time when they need to write something down.
"If it's ready, they don't have to be scrambling to give us something that isn't sanitized," Pappineau said.
Have a clear, see-through mask on hand to swap for an ordinary opaque face covering.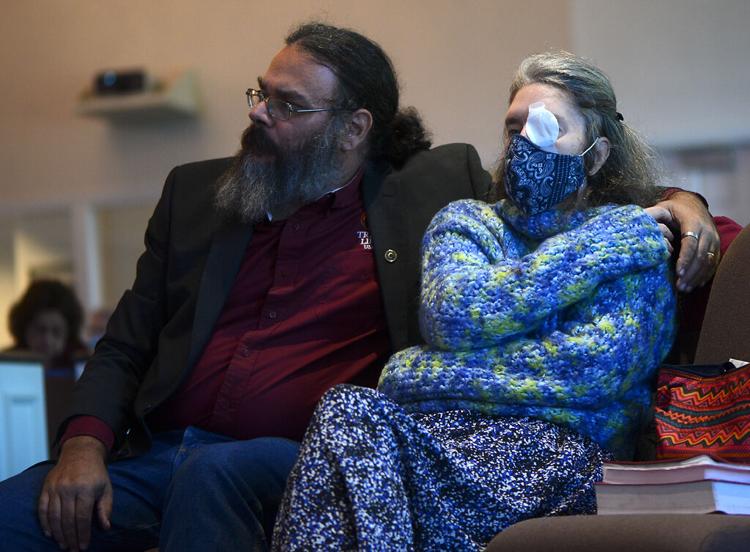 "Just those little preparation things," Davidson said. "Do something."
The ripple effects of these simple precautionary measures can work wonders. Eunice Morrow, ASL interpreter for Parkade Baptist Church and leader of the Talking Hands Sunday school program, has seen this in the church ministry.
Because of the difficulty of understanding the complicated text in the King James version, she provides Bibles that are easier to understand. This small adjustment has made a big difference, she said.
Morrow's ability to translate worship stories and songs for deaf members has also made a world of difference in recognizing the importance of their faith.
"We have three deaf members through baptism and 12 attenders," she said. "Some were baptized again because they felt they understood more clearly the commitment they were making through baptism."