Members of the Columbia Police Officers Association voted in favor of keeping Interim Police Chief Geoff Jones as the permanent chief in meetings held during the third week of July, according to a news release from the group.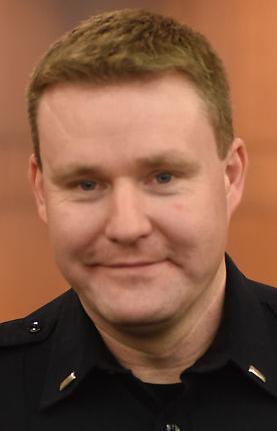 "It is not often we see widespread agreement among our members," CPOA Executive Director Dale Roberts said in the release.
"After all, if you ask 150 to 160 people for an opinion there are bound to be differences. Nevertheless, 97% of our members voted to make Geoff Jones the permanent chief."
Roberts would not specify exactly how many officers voted on the matter.
"We do not release internal data such as that," he said.
The members submitted their votes in writing.
Roberts said the association is urging City Manager John Glascock to make Jones the permanent chief rather than conduct a search.
"Geoff Jones is restoring the Columbia Police Department to the position of respect the department previously enjoyed," Roberts said in the release.
"Once again, it is an agency that attracts applicants away from other agencies. Chief Jones has earned genuine respect from the officers and from the community at large. He has stabilized a department that desperately needed direction, and he has instilled a heightened sense of respect, commitment, and duty to our members.
"Therefore, we have urged City Manager Glascock to make Geoff Jones the permanent chief, make that decision sooner rather than later, and allow the improvements to continue," according to the release.
Columbia Community Relations Director Steven Sapp said Glascock has not decided whether to make Jones permanent chief or conduct a search. Sapp said Glascock continues to reach out to stakeholders for input.
Jones, 43, was commander of the Police Department's Community Outreach Unit when Glascock appointed him to the interim chief job in January after the resignation of former Chief Ken Burton in December.
Burton had been criticized for low officer morale under his leadership, too little action on racial profiling in traffic stops and too little enthusiasm for community policing. His work habits late in his tenure also became an issue.
Since his appointment to the job, Jones has said he is striving to instill a philosophy of community policing among all his officers and to improve internal communication within the department.
A March survey by the Police Officers Association indicated that 90% of its members felt working conditions had improved since Jones took the reins.