COLUMBIA — In the early 1950s, Scotland County, Missouri, had a problem —  zero dentists.
Then in 1955, Harlo Donelson moved to town and opened up a dental practice. Nearly 55 years later, Donelson is 85, and he is still the only dentist.
When he retires, Scotland County might yet again be forced to look beyond the county for dental services.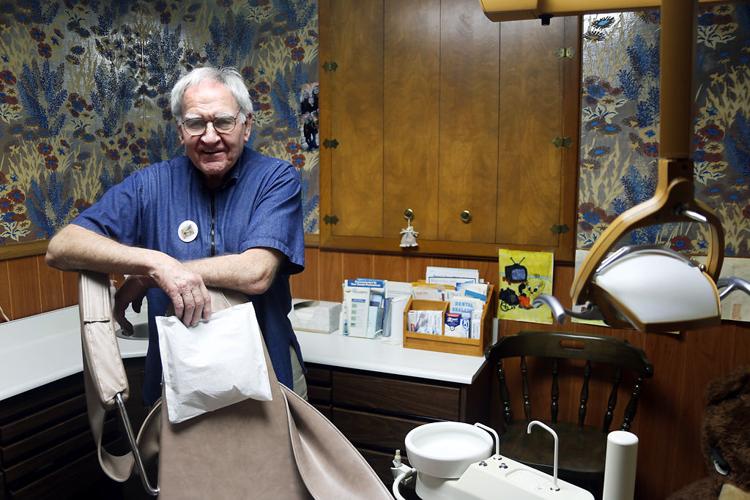 Scotland County isn't an anomaly in Missouri's rural counties, which have long struggled with access to dental care. 
Boone County ranks ninth in the state for patient-to-dentist ratio — 1,677-to-1.
Oral health experts in Missouri believe the state can improve its rankings, but it's a hard slog that involves not only oral health stakeholders, such as dentists and oral health advocates, but also everyday citizens and the Missouri legislature.
'What a tiny thing a tooth is'
Part of Missouri's problem stems from a national one — the myth that dental care is not essential to a person's health.
Mary Otto, oral health topic leader for the Association of Health Care Journalists and a former Washington Post reporter, said even people who live in states that rank high for oral health often see it as a fringe benefit, including those who live in low-income households without health insurance.
"A lot of people who are on public programs, living in low-income families, have very low expectations of actually getting care," Otto said.
Those without health insurance are limited in what treatment they can afford, and even Medicaid patients still have trouble finding dentists who will treat them, Otto said, because dentists say treating Medicaid patients isn't very profitable.
"It's a difficult thing because you can't be really healthy unless you have oral health, and that isn't just a cute little slogan; it's really the truth." Harbison said. "We know that health of the oral cavity is intimately connected with overall health."
As a Washington Post reporter, Otto saw this firsthand when she reported on a boy who died because of a tooth abscess that spread bacteria to his brain. The boy's family didn't see a dentist regularly because of a lack of insurance and an inability to find a dentist who accepted Medicaid. This spurred change in Maryland's dental care system, which has improved since then, she said.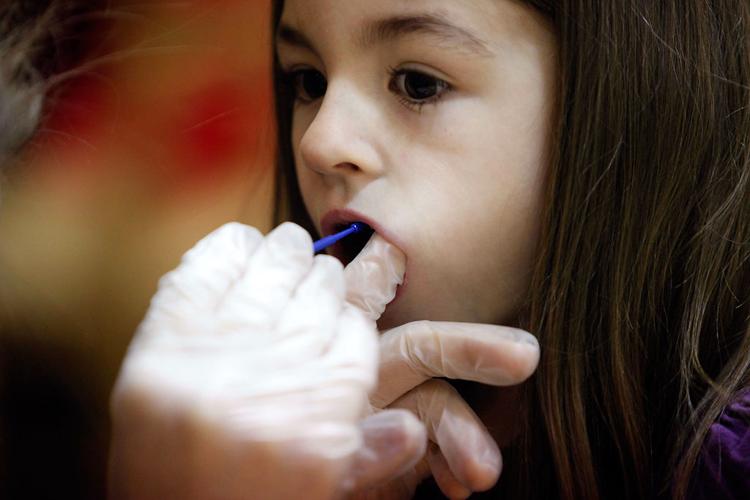 Otto recently finished a book about the nation's chronic oral health problem, called "Teeth: The Story of Beauty, Inequality, and the Struggle for Oral Health in America." She said one of the things that surprised her the most in her research was the number of physical and monetary issues that caused dental problems for many Americans.
"What a tiny thing a tooth is, and what a huge thing the lack of care is for us collectively," Otto said.
A few bright spots 
Harbison said he expects data to show in coming years that more Missouri residents are receiving dental care because adult dental benefits were added to Missouri's Medicaid program. The benefits were taken away in 2005, but the Coalition for Oral Health worked with the Missouri legislature to get them restored in 2016.
"It is a limited benefit package; it wouldn't be appropriate to call it comprehensive," Harbison said. "But it certainly is enough services covered to make a difference for people who have not been getting dental care for many, many years."
With more people receiving benefits, which include preventative care and basic treatment, such as the filling of cavities, Harbison hopes emergency room visits for oral health-related problems will decline. That's been a national trend for patients without insurance or benefits who need a little relief.
"Emergency rooms are great, and great places, and they do the best they can, but the reality is that they don't provide dental services. Typically what they're doing is giving people pain medications and antibiotics," Harbison said. "They're going to get some relief, but they're not going to be able to get the dental care they need."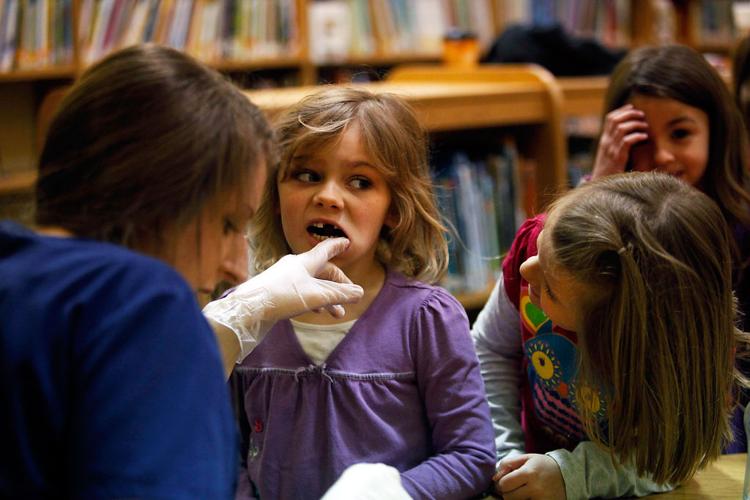 That's one of the main reasons dental benefits were restored to Medicaid and why the effort had bipartisan support.
"We think the impact of (the benefits) ultimately will be a savings to the state in that it will reduce the use of ERs for nontraumatic dental conditions," Harbison said. "And it'll also help those adults who get services be prepared to be productive employees because they won't go into work with lingering pain and misery and illness from untreated dental conditions."
Donelson said about 5 percent of his patients have insurance, but he does his best to serve all of them, especially if they have a toothache, because "you don't put people off like that."
"A lot of times I don't get all my money, but that's how it is sometimes. We want to help folks, that's why we're here," Donelson said. "I've taken chickens for payment. I've taken onions for payment. I've taken potatoes for payment. It's just the way it is."
A race against time
Missouri's dentists are faced with a barrier of their own: age.
About 55 percent of Missouri dentists are over the age of 50, according to the ADA Health Policy Institute. Of that number, 19 percent are over the age of 65. Dentists are retiring, and the number of graduates is barely making a dent, based on the slow growth of dentists-per-capita in Missouri.
Harlo Donelson isn't planning on retiring anytime soon; he's happy to keep working.
"They say as long as you enjoy it, keep working," Donelson said. "I have good health. I love what I do. I have a pair of hands that don't shake."
But he also recognizes reality and hopes that when it does come time to retire, he'll be able to find someone to take over his job.
As the only dentist in a small county, he serves an important role. He sees patients not only from throughout the county but also neighboring counties in both Missouri and Iowa.
In 24 counties, the patient-to-dentist ratio was more than 5,000-to-1, and of those counties, seven had a ratio of more than 10,000-to-1, according to the data.
Missouri's patient-to-dentist ratio overall in 2016 was 2,063-to-1, according to ADA Health Policy Institute data. This was slightly lower than five years ago but still higher than the national average of 1,645-to-1.
Of counties with dentists, Pulaski County had the lowest patient-to-dentist ratio in 2016, 937-to-1. Pemiscot County had the highest, with 17,650 people for every one dentist. Scotland County, Donelson's county, ranks 88th in the state.
"I'm hoping we can get someone in here," Donelson said of his future retirement. "Because if we don't, they're going to have to drive 25 miles to the south, 25 miles east or 25 miles west (to see a dentist)."
When he came to Memphis, Missouri, in 1955, Donelson said he had planned on turning down the job. But the people of Scotland County needed a dentist — the last one had left two years before Donelson arrived, and he fell in love with the area. Now, he hopes that some young dentist might have the same reaction to the place and set up a practice.
But young dentists fresh out of dental school often don't have much of an incentive to set up shop in an underserved, rural area. It's expensive to set up a dental practice, and recent dental school graduates are already saddled with loans.
Samantha Sutton, a dentist in Mound City, which is also an underserved area, said she thinks one of the best incentives offered is a loan repayment program. Under Missouri's program, health care professionals can receive up to $50,000 if they serve in an underserved area for at least two years.
"A lot of people wouldn't do underserved, I don't think, unless they had incentives," Sutton said.
Another potential option for assistance in underserved areas are dental therapists, Sutton said, who would work under the supervision of a dentist and do simpler procedures. The drawback is that while they are certified, they have far less training than a dentist.
The future of oral health
Dwight McLeod thinks the school he leads can help improve patient-to-dentist ratios in Missouri.
A.T. Still University's Missouri School of Dentistry and Oral Health opened in 2013. It's the second dental school in Missouri, and its first class of 42 students will graduate in June.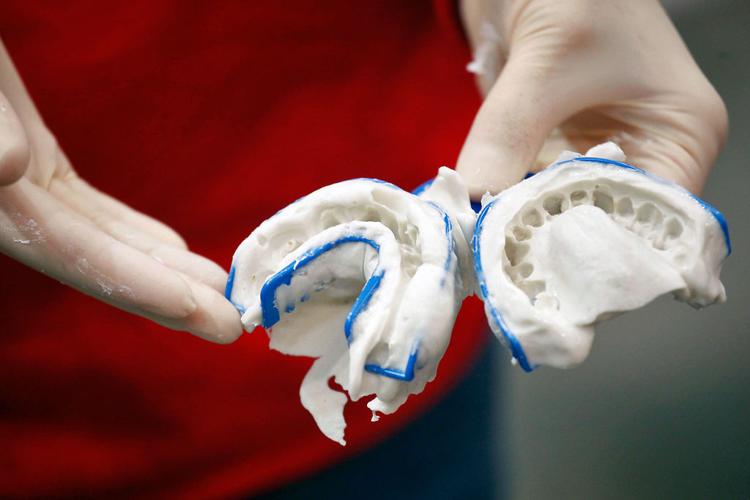 McLeod, the school's dean, said several students from the first class have already signed contracts to work in Missouri after graduation.
The school's curriculum is designed to immerse students in diverse situations, McLeod said. The first two years are spent at the Kirksville campus taking biomedical classes and learning how to be good health care providers, he said.
The second half of a student's schooling is spent in St. Louis at a community health center the school is partnered with through Affinia Healthcare. There, students treat patients and learn more about patient care.
In their fourth year, students spend part of their time in St. Louis and 16 weeks on rotation serving at community health centers, also known as Federally Qualified Health Centers, that partner with ATSU. FQHCs are located around the state with a focus on serving patients who have limited access to health care.
In 2016, ATSU students saw almost 8,500 patients across Missouri. Because of this, McLeod said students are already making a difference in the community.
"If we have three students rotating at a rural clinic, and there's only one general dentist there, and these three students can each see three patients per session, you're looking at nine patients who are being seen in addition to what the general dentist is treating," McLeod said.
He said the school encourages students to stay in Missouri after graduation. The rotation in both rural and inner-city underserved areas also encourages students to consider those places as an option post-graduation. The school plans to increase its class size from 42 to 63 students, which McLeod hopes will allow more Missouri students to enter the program.
In 2016, the school took a group of students to Dexter, Missouri, to treat veterans and other residents at a local clinic. McLeod said patients came from as far away as Tennessee and Kentucky to receive care. He plans to continue that volunteer program in 2017 and beyond, which he said also addresses the dental care shortage.
"We work until all the patients are treated," McLeod said. "We won't leave until our patients are treated."
Harbison said there's no quick fix to Missouri's problems; there are multiple solutions that will take time to show results.
He expects ER visits to drop within the next few years, and he also expects positive results from a new dental sealants program for children, which helps prevent tooth decay. But there are still barriers to break down.
"We need to keep elevating oral health within the policy arena so people don't think of it as an extra thing," he said.