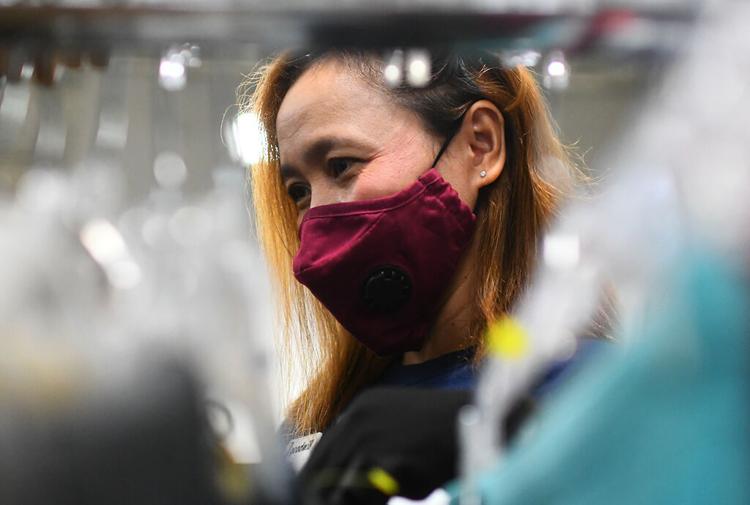 Once a month, Isabel Miller sorts through her closet for clothing to donate to thrift stores and consignment shops.
Miller takes most of her items to the Goodwill Retail Store in Columbia. Workers drop her items in a bin and send her off.
"I try to donate my clothing in hopes to give back to my community," Miller said during a drop-off earlier this month.
So, what happens to the other 90%?
Used clothing often is sent to landfills, bundled and sent to other countries or burned.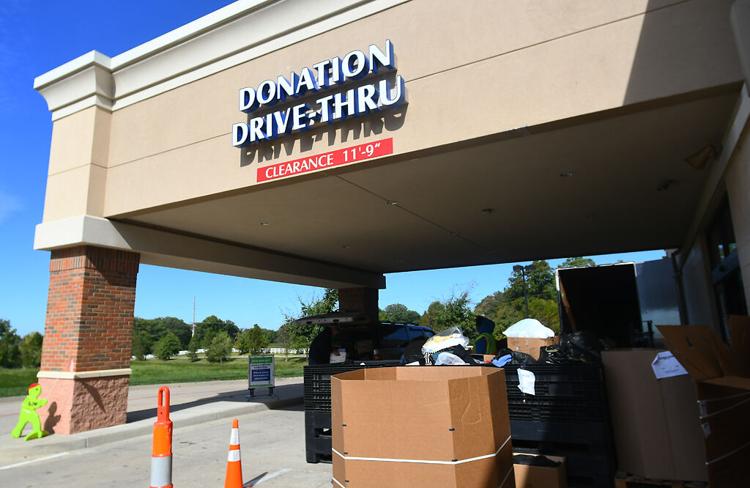 Cleaning out closets, apparently a popular pastime during the pandemic, has stoked the amount of discarded clothing in recent months.
In Columbia, Goodwill counted 7,101 drop-offs in August, compared to 5,370 drop-offs a year ago, according to Mark Kahrs, executive vice president of retail operations for Goodwill. That represents a 32% increase over August 2019.
Goodwill, one of the largest thrift stores in the country, has its own process for managing the supply of donated clothing, Kahrs said.
Once goods are dropped off, Goodwill employees sort through the items to decide which ones are likely to be sold. Stores with high donation levels like the one in Columbia take more donations than they can process.
"We try not to make a fashion decision," Kahrs said. "We really say, does this item have a life to it still?"
Each acceptable donation has a three-week cycle on the retail floor. Items are first priced for an eight-to-12-day stretch — dresses start at $4.99 and T-shirts start at $2.99, for example.
After the initial period, unsold items are discounted by 25% for two days, 50% for four days and finally 75% for the remaining number of days.
At the end of the three-week cycle, whatever hasn't sold is pulled off the floor.
At the Columbia location, 33%–34% of items on average won't sell, Kahrs said. Those items will be sent to St. Louis and distributed to one of two outlets there.
At the St. Louis outlets, items are sorted and sold for $1.29 per pound. A pound gives most customers about three items.
The volume of clothing in these outlets is impressive. Each sales floor has 140 large rolling tables, 12 feet long and 4 feet wide, Kahrs said.
"Currently in this COVID time, we're turning that sales floor over twice a day," he said.
Whatever doesn't sell at the outlets is offered to vendors across the country. Blankets, denim and other suitable items are pulled out of the clothing piles and sent in large bales to animal and homeless shelters for next-to-no cost.
"We're really just selling to local brokers here in the U.S. to do their own thing with them," Kahrs said.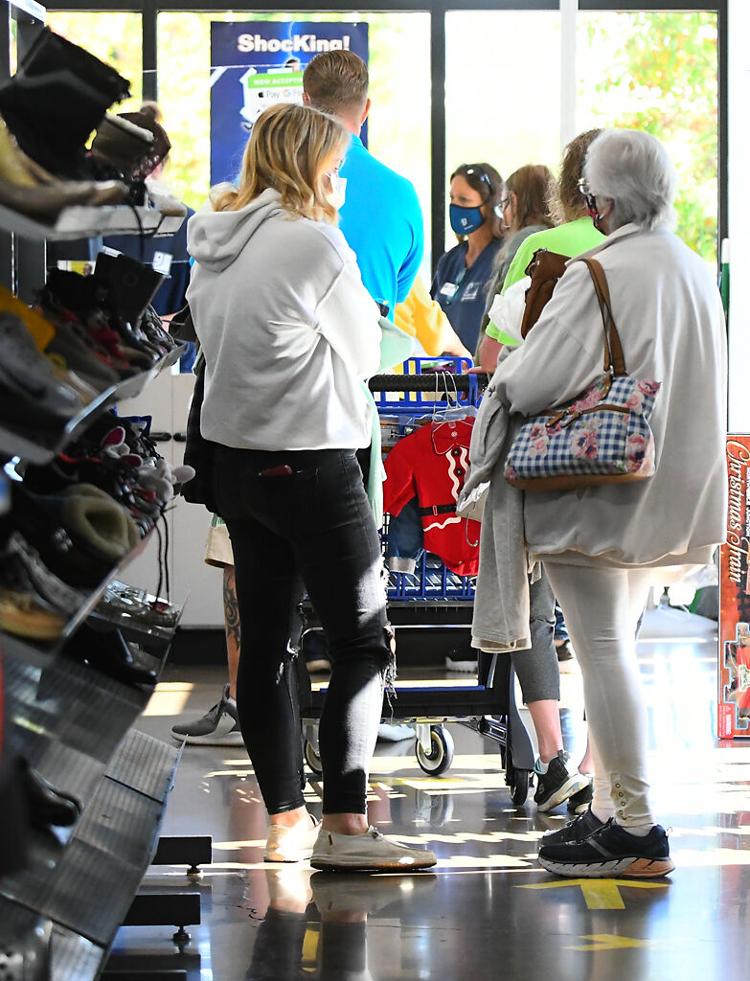 Ultimately, whatever is left becomes part of a global second-hand trade market that is increasingly glutted with cheap, discarded clothing. Textiles make up one of the largest waste streams in the world, according to Collective Responsibility, an organization in Shanghai that tries to mitigate the problem.
Largely because of an oversupply of discarded fast fashion, a considerable amount of used clothing ends up overseas. Low prices and rapidly changing trends contribute to the volume.
Fast fashion generates an enormous amount of waste — one full garbage truck of clothes is burned or sent to a landfill every second, according to a report by the Ellen MacArthur Foundation, a nonprofit addressing the issue.
In Accra, the capital of Ghana, a market called Kantamanto is one of the biggest secondhand markets in the world. A research project in 2016 called "Dead White Man's Clothes" found that about 15 million items of clothing were unpacked daily in Kantamanto. Of that clothing, about 40%becomes waste that fills the streets of the market.
Clothing gluts landfills and releases harmful greenhouse gases when it is destroyed by burning, according to BBC Earth.
Collectively and over time, textile waste produces nearly 4 billion metric tons of greenhouse gas emissions, or 8.1% of the world total. That is based on the entire garment-making process, from producing the fabric to selling and discarding it.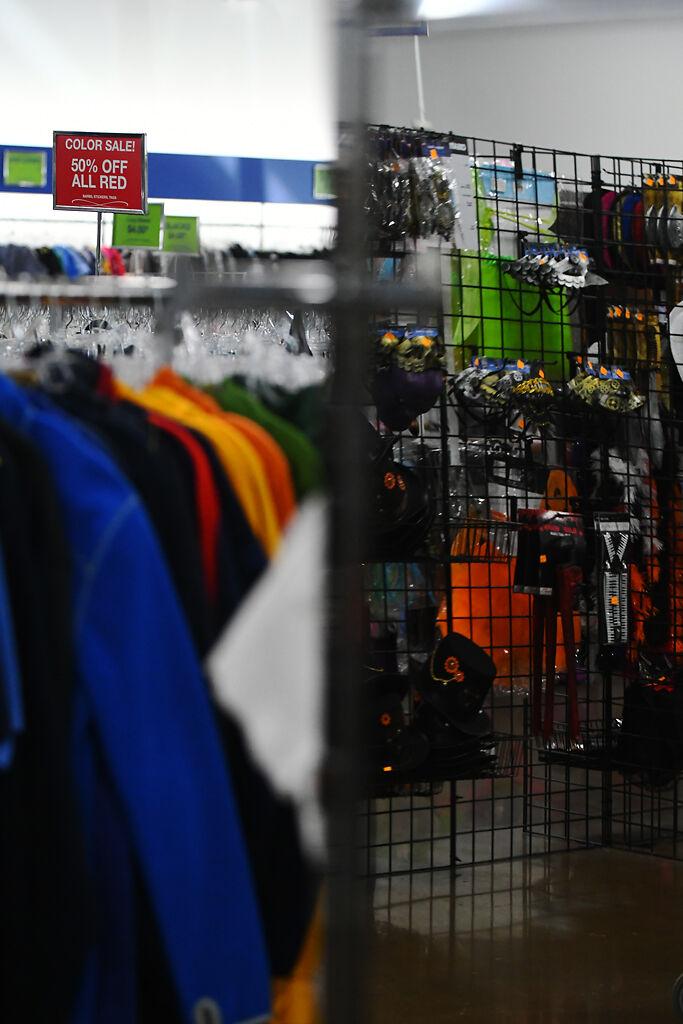 Fashion returns add to the problem. It is often cheaper for companies to throw away returned items rather than inspect and repackage them. Some brands also destroy clothing to promote scarcity and exclusivity.
Repurposing that clothing will give it a longer lifetime and reduce environmental concerns, as two former MU students, Caylin Willis and Jared Armstrong, decided when they started an upcycling business called Yvonne and Mitchel in 2017. They now live and work in Kansas City.
Yvonne & Mitchel sells vintage and thrifted clothing and accessories through an Instagram site. Most of their pieces are denim, vintage prints and accessories, released as a "wave" every other week. Customers buy pieces by sending a direct message on Instagram and claiming an item.
"Thrifting has always been about giving a piece a new life," Armstrong said. "That has always been important to me. And upcycling things and making them into something new is even cooler."