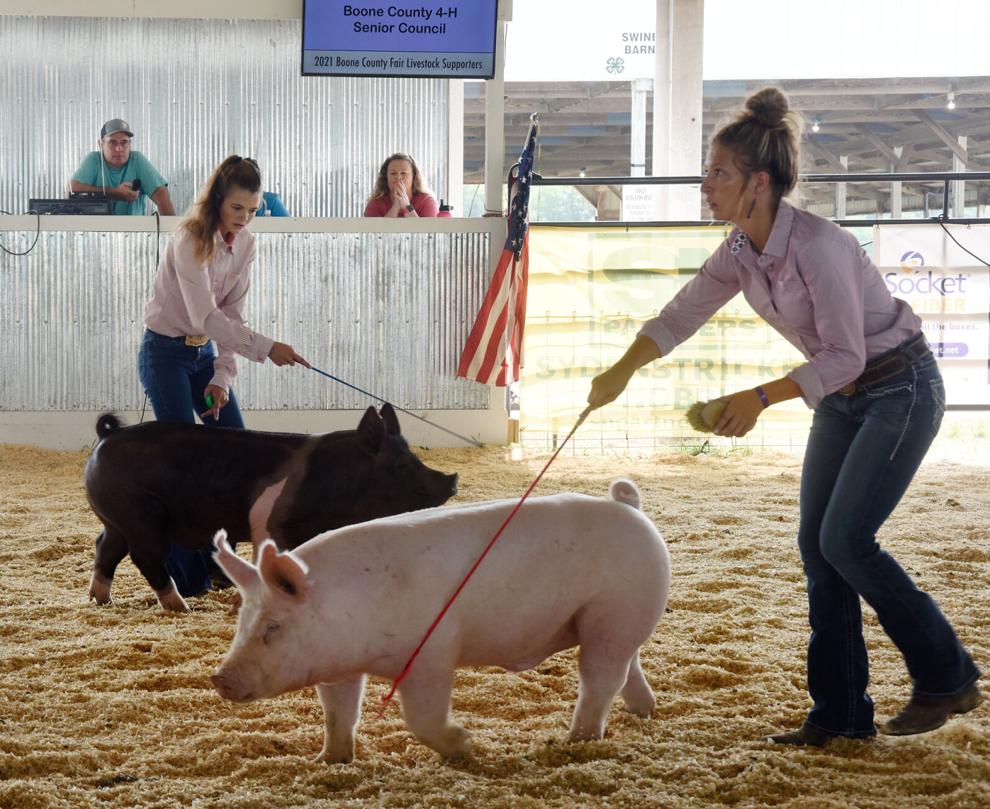 Eight girls competed Friday to be named master showman at the Boone County Fair, meaning they excel at showing off a variety of livestock.
The girls had to demonstrate their showmanship by leading four animals in the ring — a pig, cattle, sheep and goat.
Winners were Dakota Varvil, 14, of Ashland and Ryan Rounsavall, 17, of Columbia.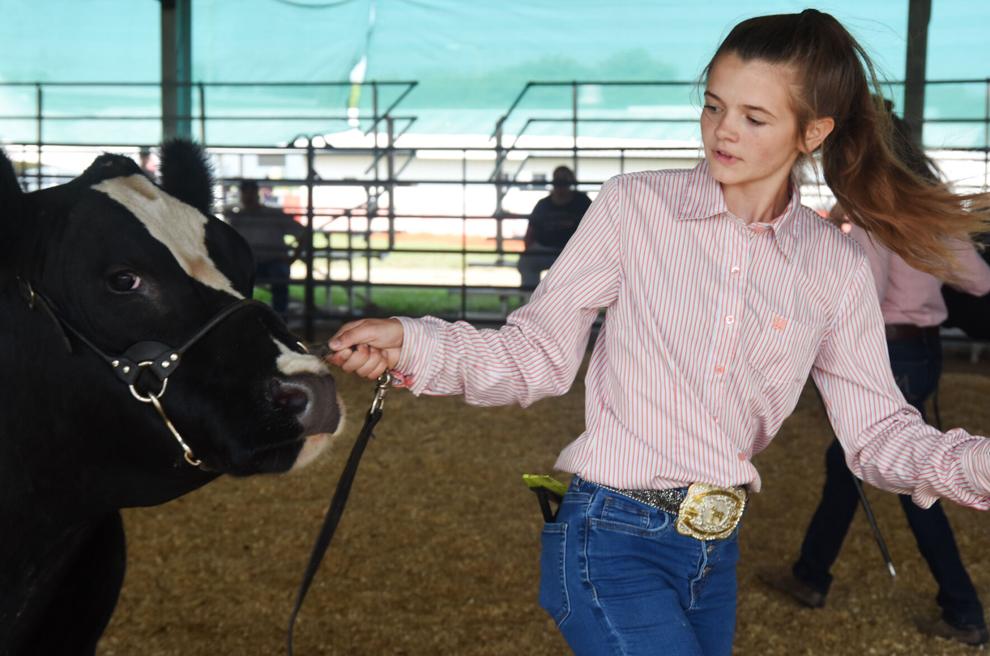 Each of the girls had won a livestock event earlier in the week, said Caroline Sicht, the overall livestock chairperson. After winning the show with a particular animal, they were able to go head-to-head in the master showman championship event.
Judging showmanship is a measure of how effectively competitors can show the animal to the best of their ability.
"Just little things, like making sure you're not in between the judge and the animal," said master showman judge Tawnie DeJong, "and kind of staying on the right side of things and getting the animal set up so they look their best is challenging sometimes."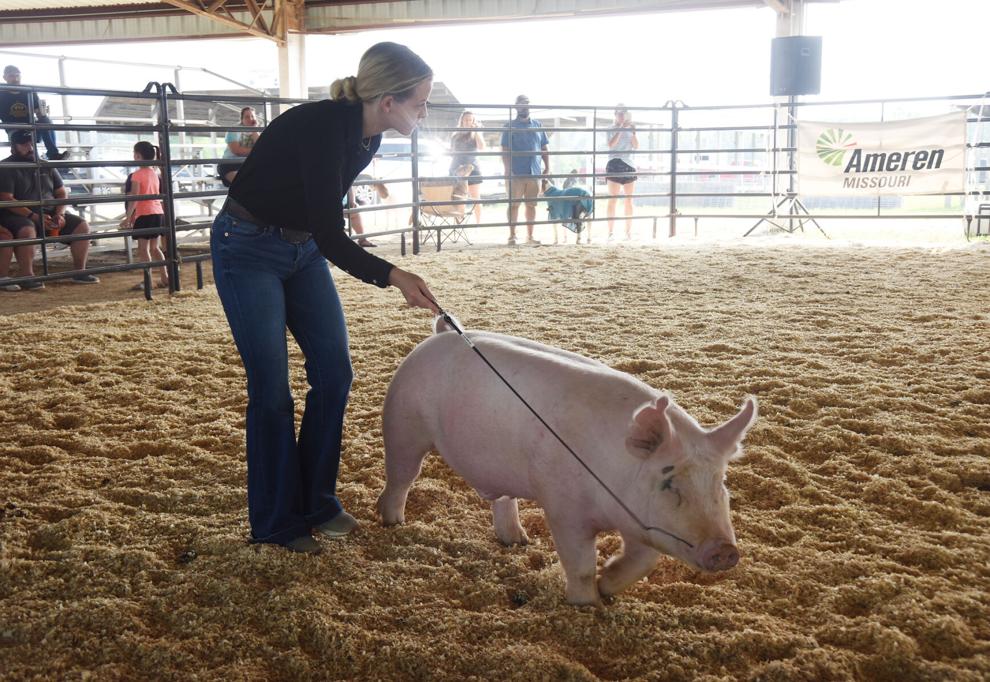 Even though she didn't know which event a girl won earlier, DeJong said she could tell right away.
"It was tough to sort out how expert they are at their own species but then weigh that against how competitive they were with the species they were maybe not as familiar with," she said.
This year, no boys won any of the livestock shows, which left only girls in the master showman competition.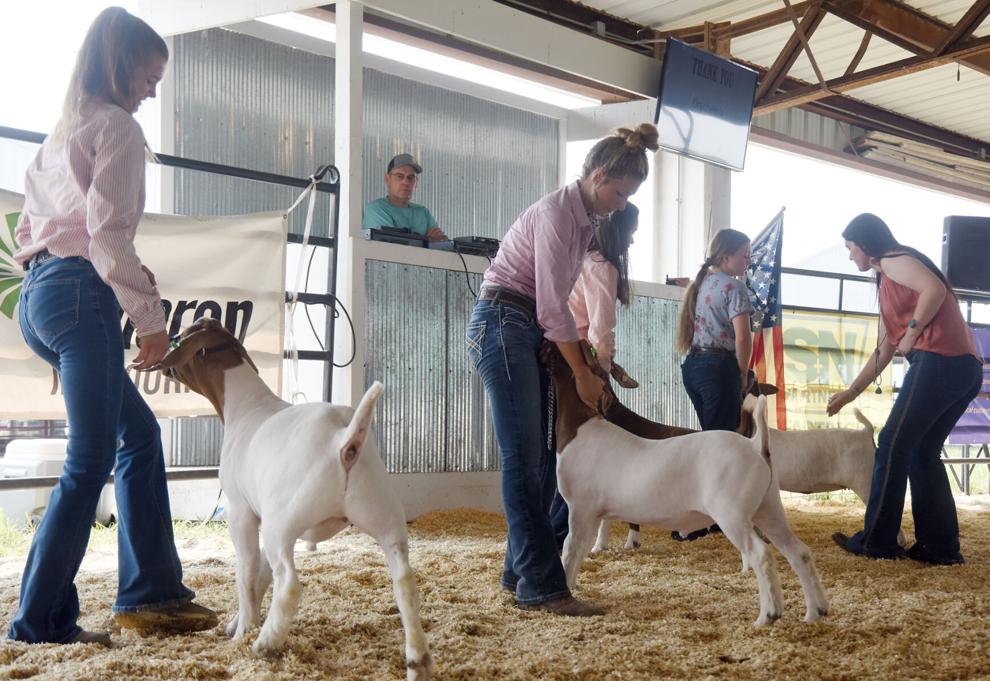 The competitors were also using animals they were not familiar with, Sicht said. They were not allowed to use an animal they knew.
One of the winners said it's not easy to work with a new animal.
"You can read their cues, and they can read your cues," Dakota said.
The girls were divided into two groups for the competition, intermediate and senior. Dakota won in the intermediate group, while Ryan won the senior group.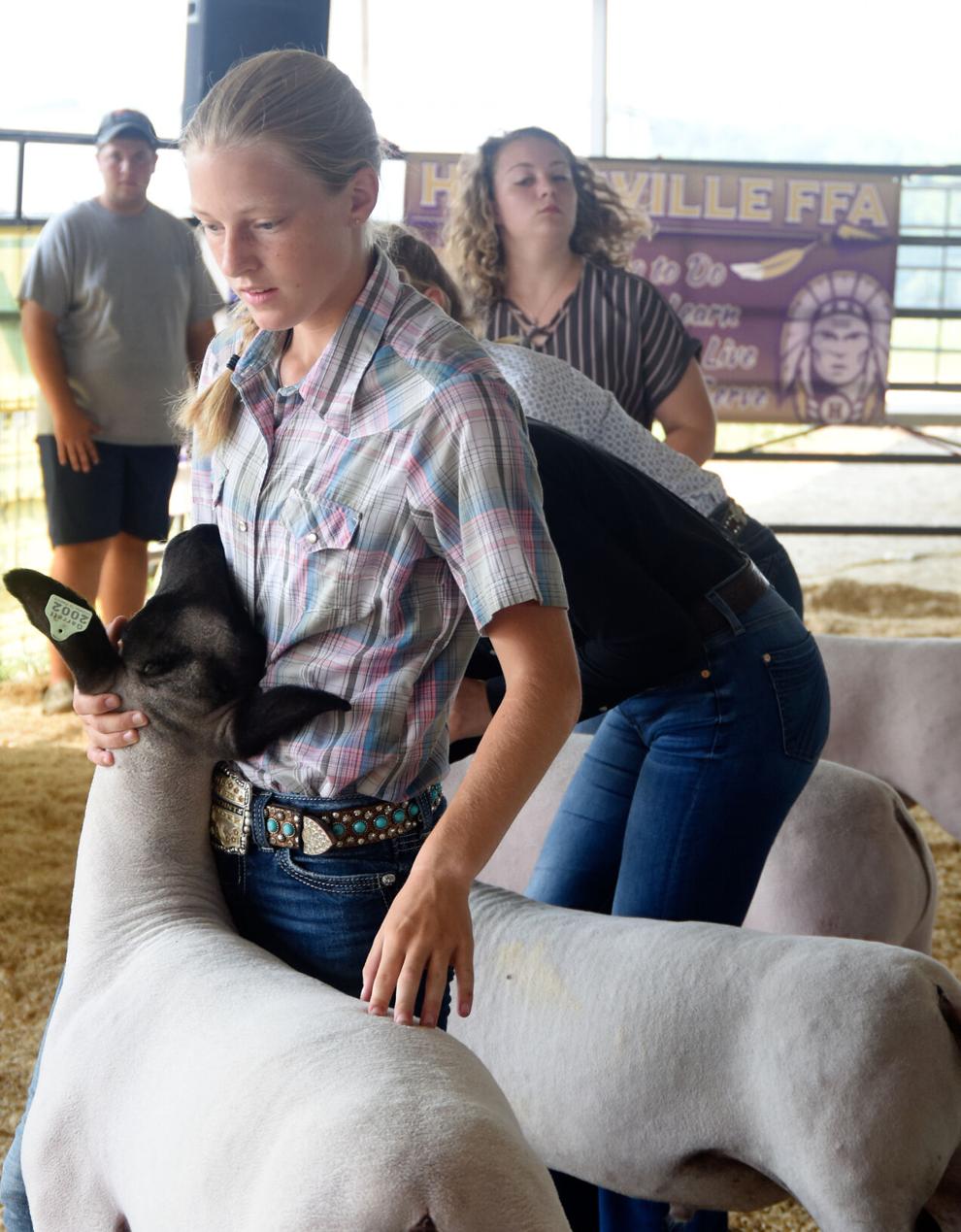 Dakota said she was feeling a lot of emotions after the competition because she didn't think she would win.
"She came up and shook my hand," she said about the judge. "I was like, 'Oh my God.' "
Ryan said her younger brother died last week, and she was reluctant to compete in the competition.
"It was really hard to show up and just be me," she said. "I just felt like I did it for him. This meant a lot."