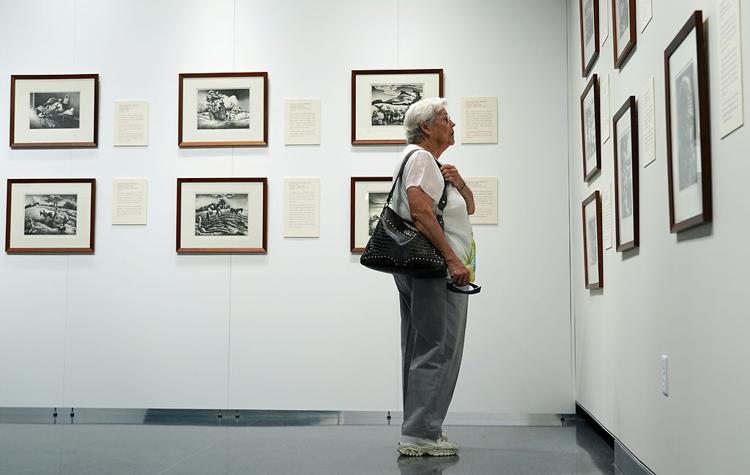 The State Historical Society of Missouri owns one of the few complete collections of Thomas Hart Benton's lithographs, 87 prints he produced over a span of nearly 50 years.
On Thursday, the Historical Society opened an exhibit of the full collection, called "Thomas Hart Benton: The Complete Edition Lithographs." Much like his well-known paintings, the prints illustrate the people and culture of rural small-town America, particularly the Midwest.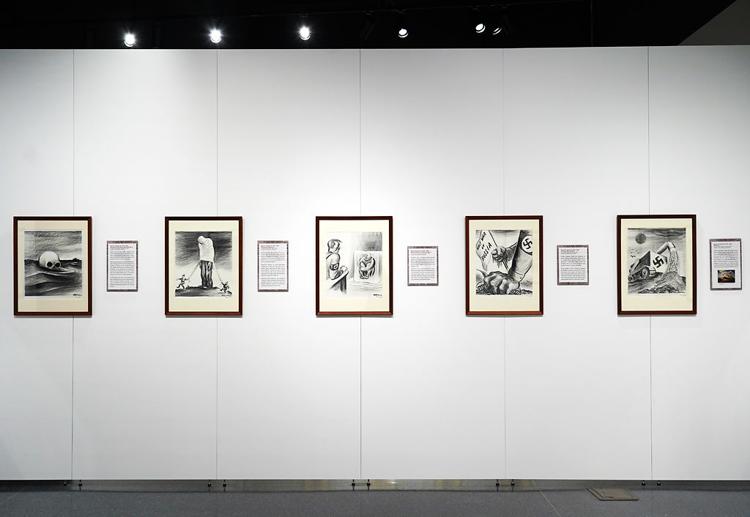 The first of the two installments of the exhibit will be on display until Nov. 16, and the second installment will run from Nov. 26 until Feb. 22.
Benton, who was born in Neosho, was at the leading edge of American Regionalism, a modern art movement that embraced subjects of the heartland and returned art to the notion of storytelling. Benton's own style was known for its rippling curves and bold colors.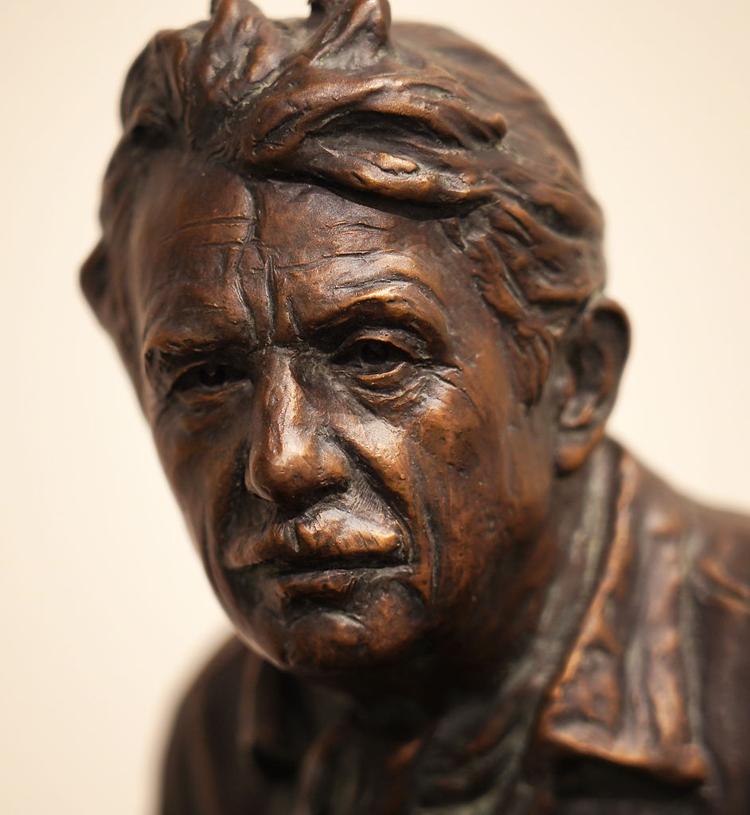 "Benton was a man of his time," curator Joan Stack said. "His art reflects something he actually saw. Music was something that he was really interested in, and there's a lot of rhythm in his images."
Benton lived most of his life in the Midwest, although he also spent at least two decades in New York. His work can be seen in murals on the third floor of the state Capitol, which mainly depicts the social history and mythologies of Missouri.
"In his mythologies, there's a lot of outsiders, and Benton leaves it up to us as who we identify with," Stack said. "He uses heroic images for working people because he sees that the working people in Missouri are our heroes."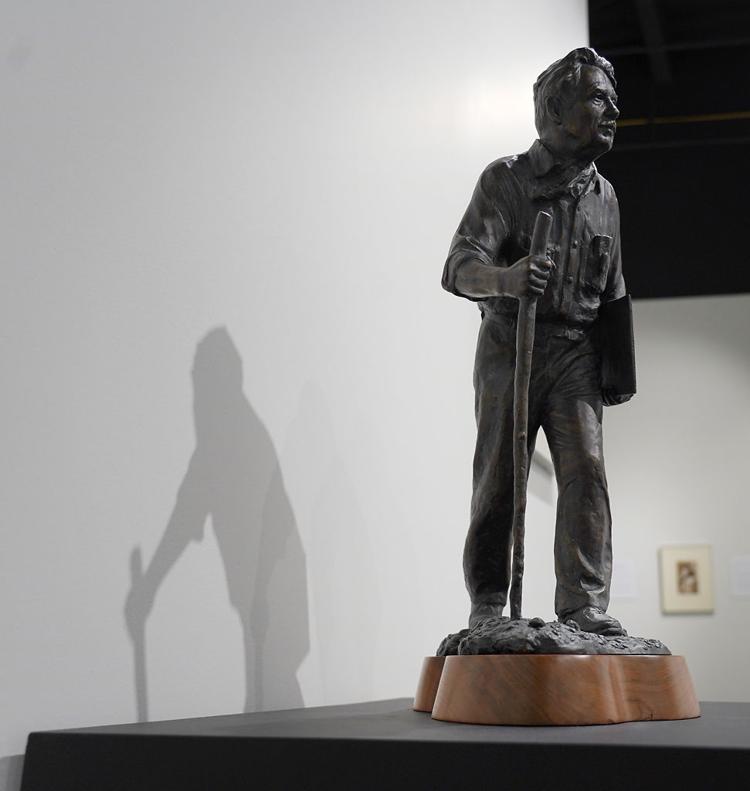 These murals in the Capitol are included as lithographs at the exhibit. Many others are variations of Benton's paintings, where he expressed many of his social and political ideas.
"By the '30s, the energy of Missouri's culture was coming out of black communities, and Benton tried to represent the energy and originality there," Stack said. "Seeing black culture is a really important part of Missouri's culture."
The exhibit, as well as the permanent collection of Benton's paintings, is free and open to the public. It can be viewed at the Historical Society, 605 Elm St., during open hours: 8:30 a.m. to 4:30 p.m. Tuesday through Friday, and 8:30 a.m. to 3 p.m. Saturday.
"Benton wanted his artwork to be alive and to have people engage with it," Stack said. "He wanted his art to be an active participant in the culture of his era, to have it live on and be powerful to other generations.
"To have an event where people are engaging and contemplating his work and the context of the living culture of Missouri, I think would've really meant something to him."